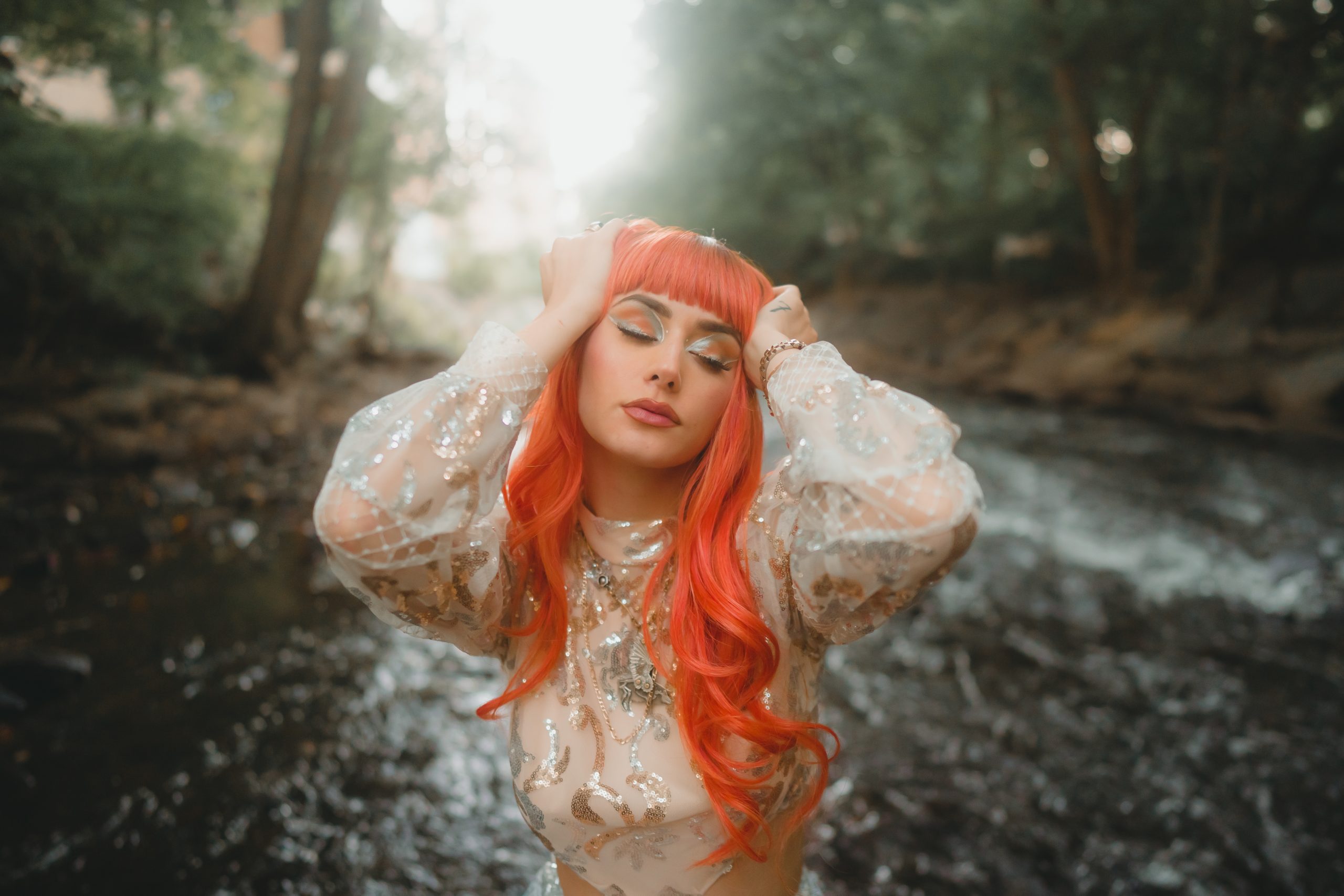 It's not every day that you find a piano in the Bronx River. 'Deep Down' Annalise Azadian's newest single describes emotion, drowning in a Keys—esque sort of style. Following a debut at NYCFW, Azadian shifts between the worlds of music and fashion."Holding onto what is left" …Azadian's lyrics transport us to a chilly afternoon north of Central Park, and sweeping up the confetti from this summer's single ('Life of the Party') Azadian's aura continues to exude with a quiet glitter. A New York native gives us the lowdown…
How have these past few weeks been for you?
I just dropped on 11.11, and this song was cool cuz the video was special to me. It was a process to get it done…and all my friends thought I was out of my mind, but we got it done, and it was crazy because I had put a little of the doc on Tik Tok, and it started to go viral after we shot it. I had to leave the piano in the river because it was so heavy that we couldn't get it up so we had to wait until the following week to pick it up…but in the end we got it out!
How would you trace your process?
I started to write it with my guitar one day and I kept hearing the words "deep down" over and over, later on I connected with the producer SWAG who expressed interested. At the time I was going through a heartbreak…not wanting to admit to myself that the love I thought was meant to be really wasn't. I felt like I was drowning. I really wanted to be submerged in water for the video to give an effect, but it was kind of a hard thing to achieve, so instead we chose the piano.
Has the Pandemic been fruitful for you?
In ways, and a little bit hurtful in others. I love to perform, and right before lockdown I had a sold-out show, I was about to go on tour. I got to perfect my craft and grow as a person. Having the whole world shut down, I got to be at one with myself and expand on my catalogue of music.
'Life of the Party'?
It started off as a soulful ballad, and then the production was changed to into this party/dance scene which I was hesitant about, but I also loved shooting that video! 'Deep Down' is more going back to my roots… and me having this kind of ballad—esque song.
Your style?
I love fashion! I love getting to express myself. Everything I own I try to customize, and I always stray to the things that not everybody else has…I love colors, and vibrancy which is kind of contradictory to who I am cuz I'm not that outgoing. I also love Japanese culture and how much we gained inspiration from them.
NYC?
I feel like I live in a movie every time I leave my house… I wish things were recorded! There's just so many people and so many different walks of life. There's always something going on!
How has it changed?
I feel like it's slowly coming back…things close earlier than they used to. Now you have to have your vaccine to go anywhere…so that's definitely changed the city, but I feel like NY is always going to be NY. I felt bad for the mom-and-pop stores cuz that's what makes NY special as well.
How has it shaped your music?
I grew up as a tomboy my whole life. When I was seven, I played basketball, and I started skateboarding…those were my main passions as a kid. I was always one of the boys, but kind of like the cool girl from the group. My mom shaped my love for rb&b, and I used to play r&b, and like old school stuff all the time in the house. As I got older, I started to get more into a rap phase and then I feel like I've kind of blended all those styles into myself. I haven't really tried to be anything; I think it's just come naturally.
Conformity?
I've always felt free, and I didn't really think about it too much. Lately, as I've gotten older, certain people want me to conform, because the way I look isn't necessarily the way that I sound. At the end of the day…I want to pave a new lane and prove that I can do it my way.
Your favorite artists?
I love certain artists like Erykah Badu…but I guess currently on a personal level I love Coi Leray. Especially how she doesn't care, and she just does whatever is natural to her… even through all the hate…she continues to be herself. I think that's admirable.
A few less serious q's…
Cookies or Brownies?
Cookies
Your favorite piece of furniture?
My desk!
If someone offered, you gum or a tick tack which one would you accept?
A tik tak!
Your favorite icon?
Marilyn Monroe!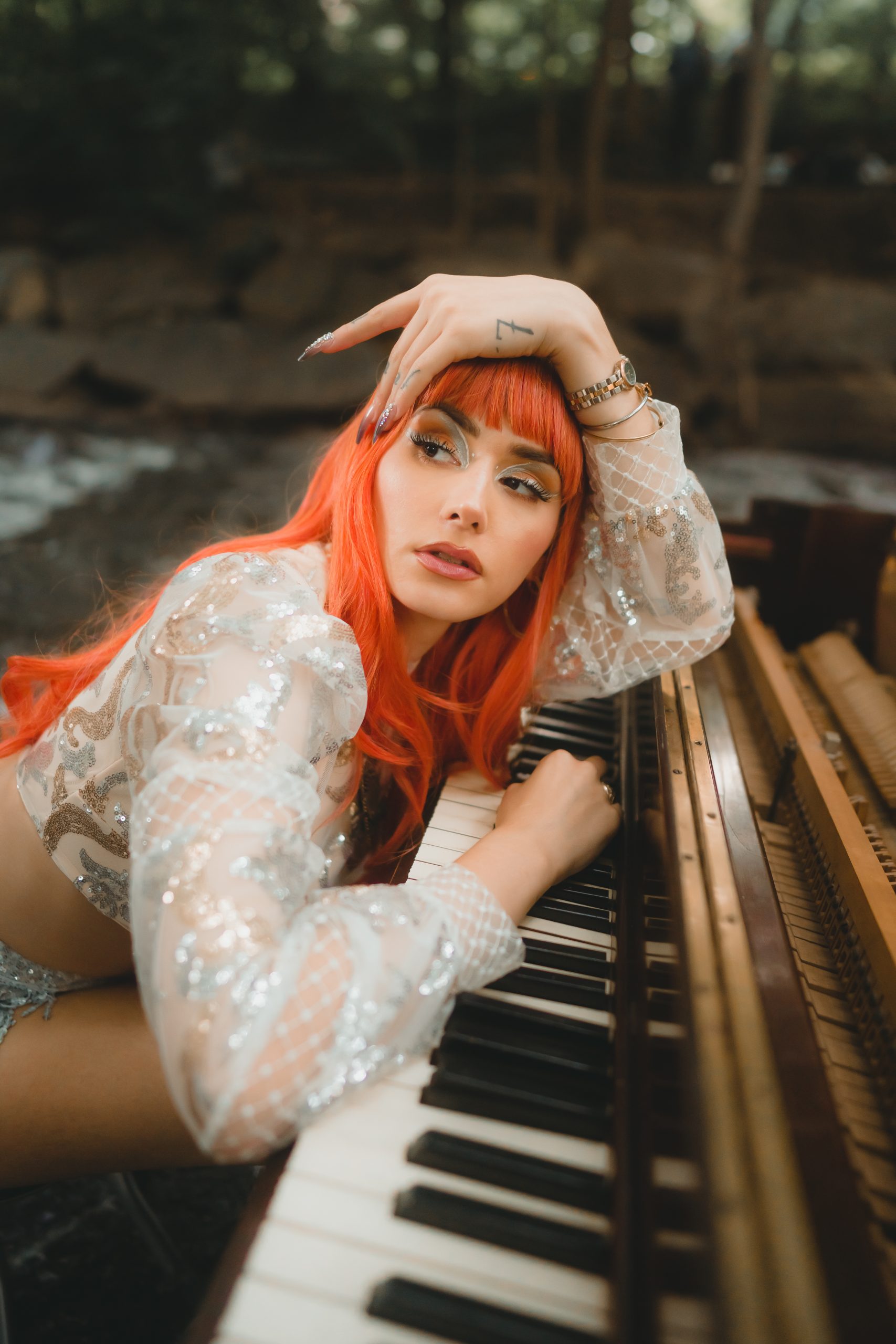 STORY: AlEXANDER MAYS PHOTOS: SESAR MARTINEZ
CONNECT WITH ANNALISE