Fusing country with vampiric wit, Devora is the solo artist that positions herself snuggly between Dolly Parton and industrial goth. Since 2021, she has been curating an aesthetic that mixes the new with the old world. 'Outlaw'…yesterdays release encapsulates a country ballad when splattered with blood, and putting the glamour back into country, Devora tells us exactly what color eyeshadow to wear to the rodeo.
How did Devora come to fruition?
I was brought up in Scottsdale, Arizona and grew up listening to a lot of country music, but also a lot of industrial goth music as well. After high school, I really wanted to find an outlet to fuse the two, so I started writing music and then things started to materialize. I got a record deal quickly, and a management team. My first release came out last December, and my EP came out at the end of June. The vision is heavily inspired by movie directors that I love like Quentin Tarantino and David Lynch, which is the palette of the world that we're creating.
What has the reception been like since your initial release?
Overwhelming! We've had a bunch of messages and people discovering the music and discussing how unique it is, and saying how much they love the aesthetic and the concept. I's been amazing…starting from the ground up the reception has been awesome.
How would you describe the current aesthetic?
I've always wanted to do this ever since middle school. As a lover of goth industrial music and country music growing up, I could never find music that fused the two. It was hard to find country music that had darker elements to it, aside from Johnny Cash, so I wanted to fill the gap in this genre. It's now coming to fruition, and it's been an awesome ride so far.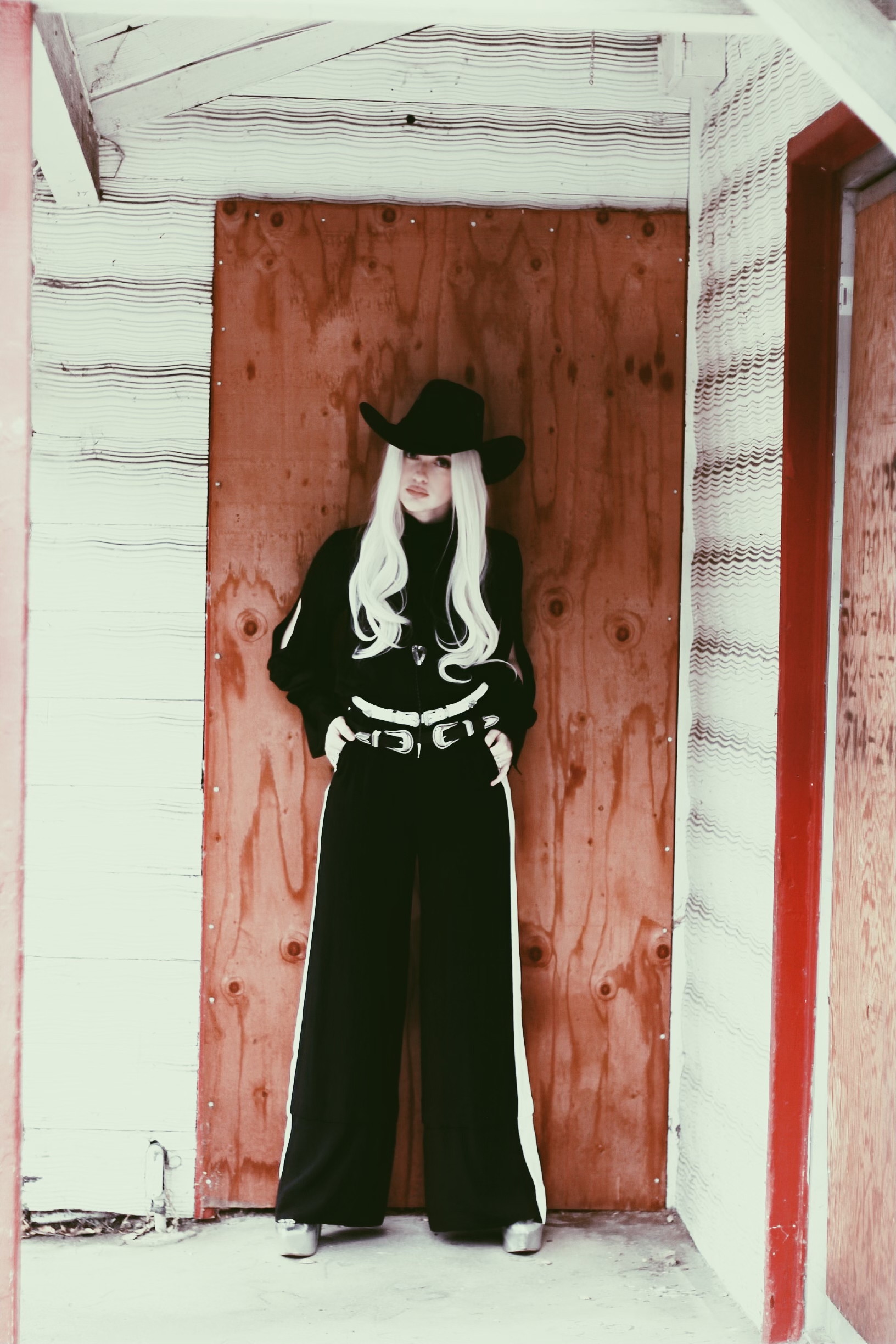 Who would you say are your biggest influences?
Johnny Cash, Faith Hill, Shania Twain, Dolly Parton, and then on the goth industrial side, Nine Inch Nails, 4242, Depeche Mode…in this kind of lane.
If you were to give your music a specific genre, what would you call it?
'Outlaw Pop'!
What was the process behind your latest music video?
I teamed up with an amazing director Levin Rambin from day one. When she first saw the visuals and aesthetics for this project, she got the vision and nailed it, and I shared the same level of enthusiasm and passion that I have for the aesthetics, so she came up with a treatment using mood boards and vision boards with colors and palettes and pictures of movies, and she took that as a springboard and created this neo-Western vampire love story. We're both really inspired by the show True Blood, so we took influence from that. We created this dynamic concept in a psychedelic western world for this video.
Would you say that you have a favorite vampire movie?
I love Nosferatu…it's definitely a classic, I remember being a kid and watching it and being absolutely terrified. It's a great one!
Have you ever seen Interview with a Vampire?
No…but I've seen all the Twilight movies and I loved those.
Who's your favorite character?
Bella…I love Kristen Stewart!
2022?
We have some touring plans in the works, as well as another EP that will be released later this year, so we're just gearing up for that as well as a bunch of cool collaborations with fashion designers that I'm really excited about as well.
Are there any designers that you'd love to work with?
Saint Laurent…or Gucci!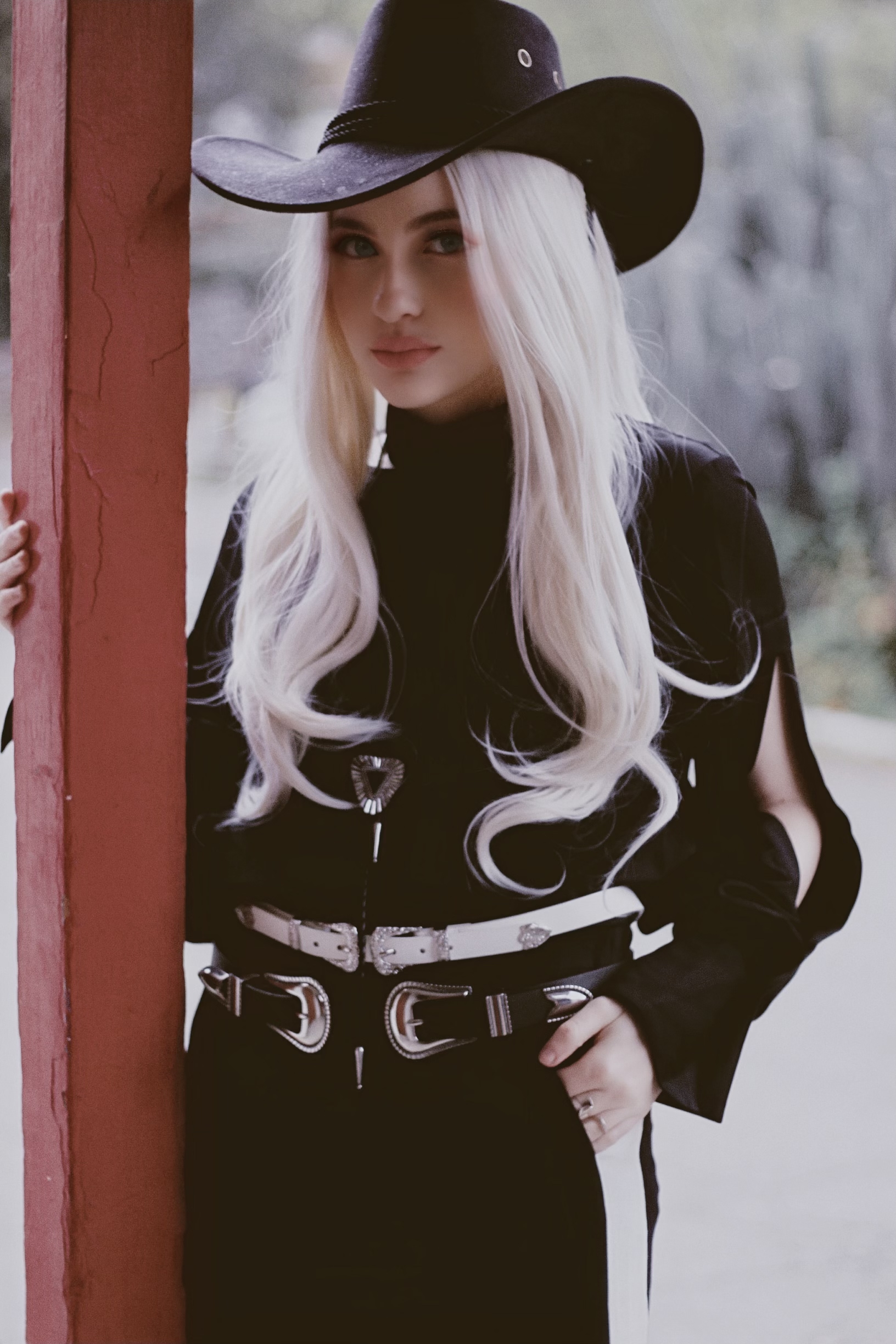 CONNECT WITH DEVORA
Facebook | Twitter | Instagram | Web
PHOTOS / LEI PHILLIPS