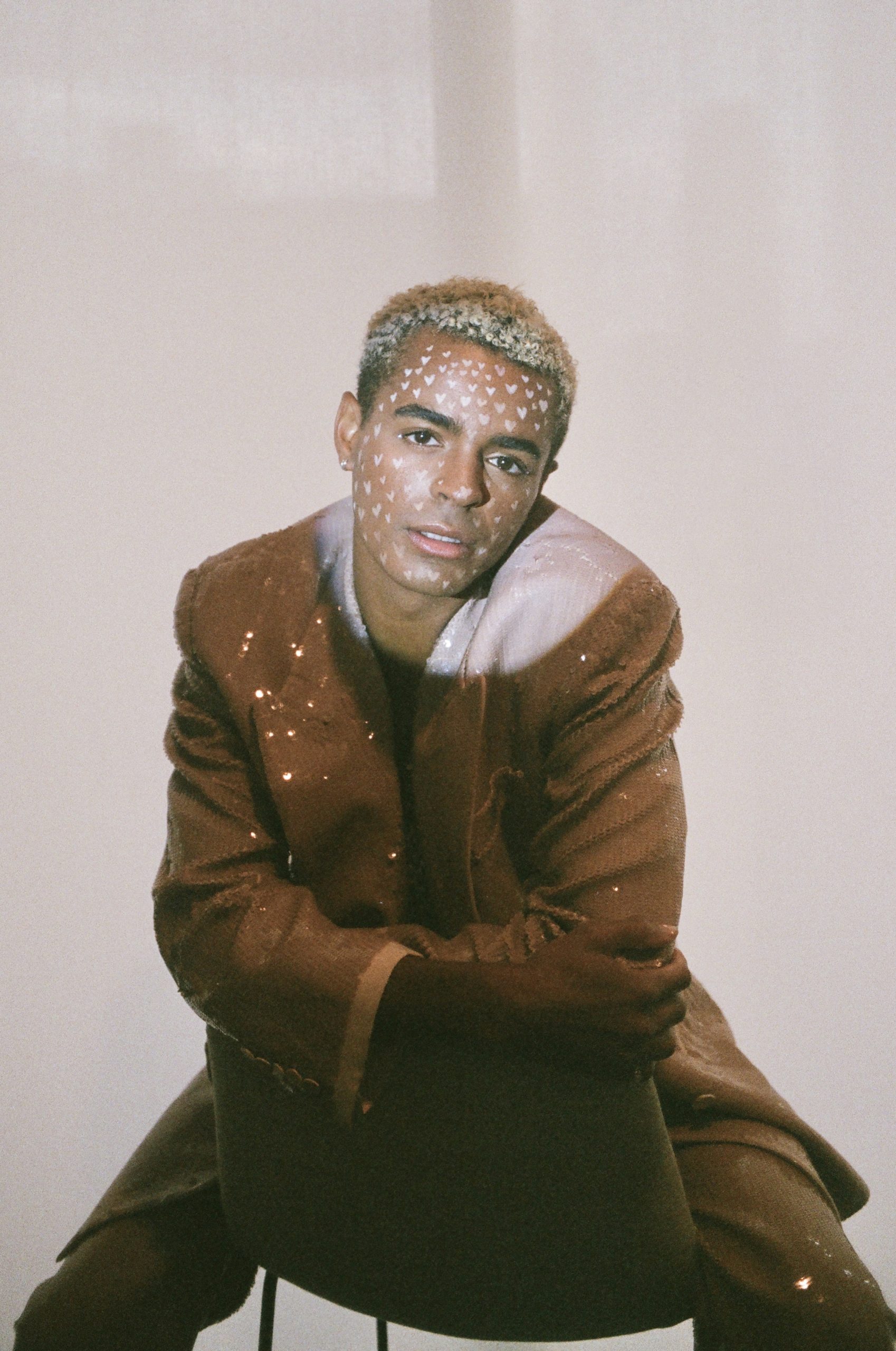 "Everybody's Talking About Jamie" capped it's LA run last week, and after a successful run on the London West End, Layton Williams returns to the big smoke. With eight performances a week…Williams, the Billy Elliott of yesteryear has been on stage since age 12 and is just as spritely as one would expect from the radiance that is projected from an Instagram catalogue of snaps. With joviality and heels, Williams cited no Pandemic complaints regarding a schedule that has been understandably hectic and through his embodiment, the title role of Jamie sees Williams glitzed up, and stepping into the light. Jamie, the title character is the 16-year-old who dreams of becoming a drag queen through thick and thin…and gives us the uniform to contour tale that we haven't seen since Good Morning Baltimore. A defiantly optimistic tale that resonates across the globe and confronts the naysayers far and wide. Manchester born… Williams who debuted his career on the BBC represents the inches that have been taken in progress since we first started discussing diversity, and he occupies a space on stage where a white LGBTQIA+ person may previously have stood. Dividing his time between UK and California, Williams shares his love for both, and back in his London house…Williams turns on the kettle.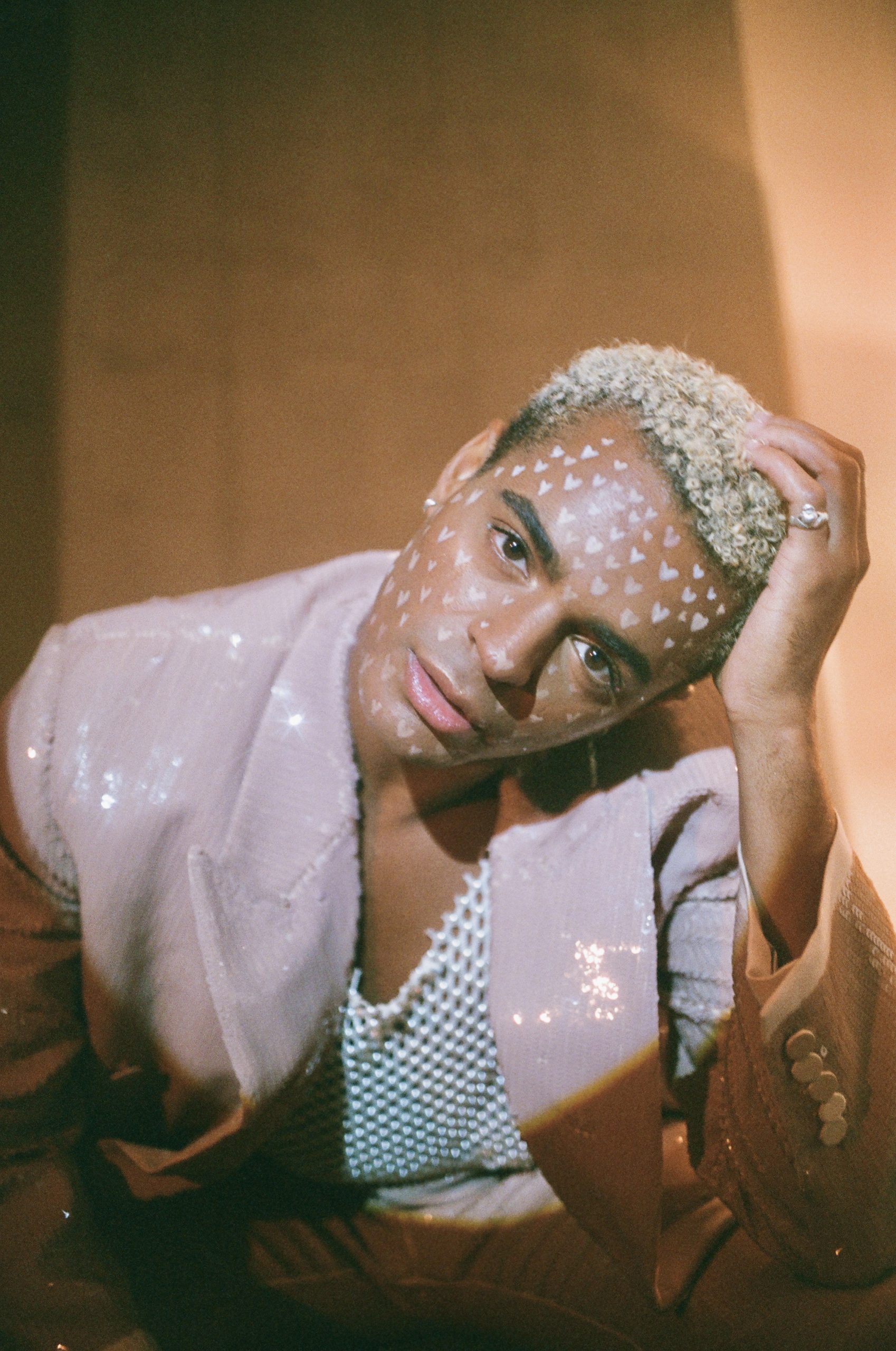 Blazer, pants, shoes gucci. Top, Zach Stahl.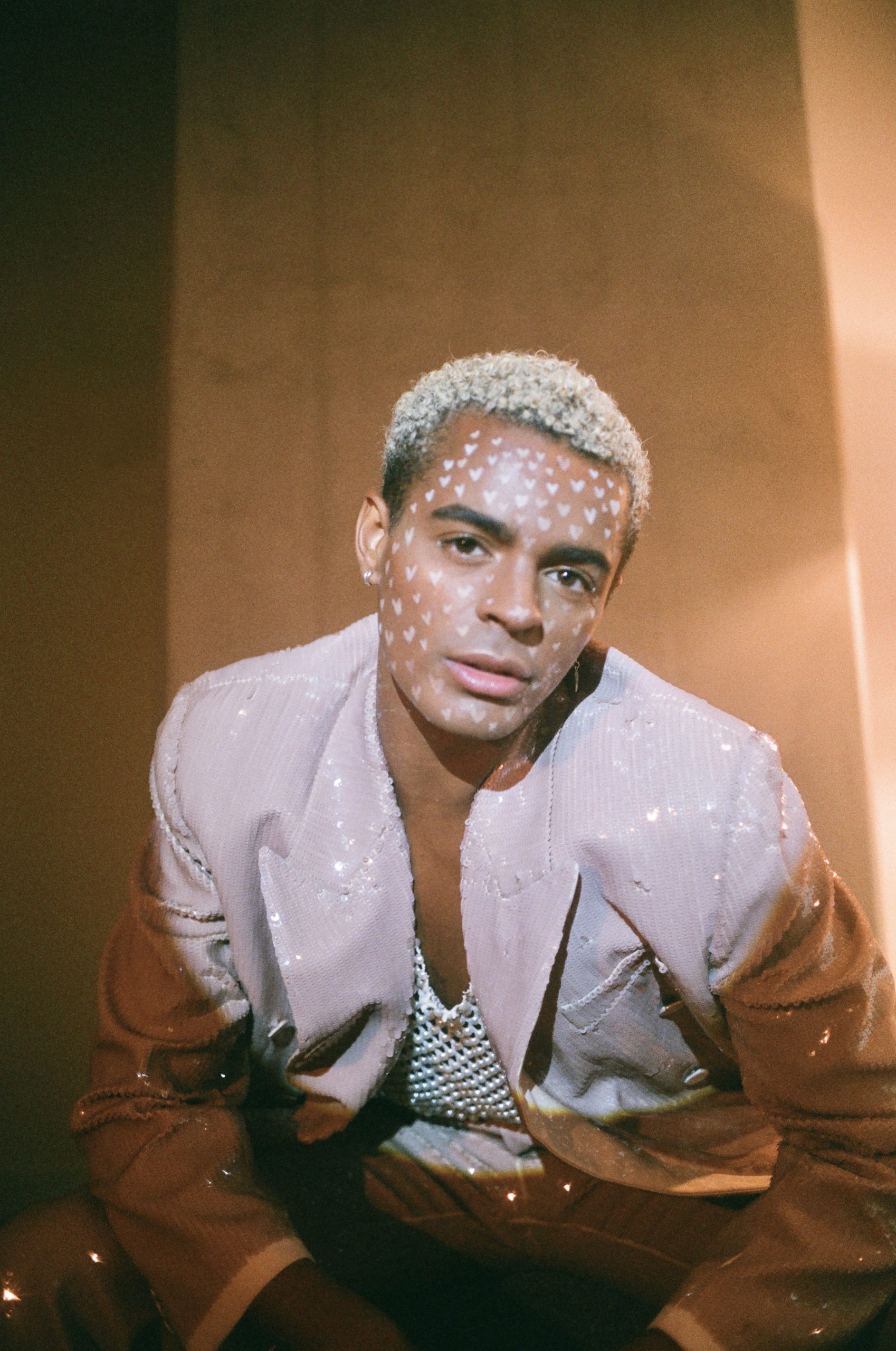 Growing up in Manchester?
Most of my teenage years I grew up in London actually, but to begin with greater Manchester is where I'm from…a place called Bury. It's a small-town…I used to call myself "Layton from the Bloc". As a queer kid, I feel that I didn't get to fully be myself growing up. I always felt like I was hiding and pretending to be someone else. Compared to many, I feel that I was lucky, but I would probably call London my home. I do love going home to see my family though.
The West End?
I originally auditioned years ago, but didn't end up getting it, but low and behold years later the opportunity came again. I am such a believer in timing, and that what is not meant for you won't pass you by. Not that I wish a Pandemic on anyone, but if the Pandemic hadn't had happened, we wouldn't have come to LA, so I think it was all meant to be. I played the part for a year…but it did take some time to get used to my face being plastered on Shaftesbury Avenue.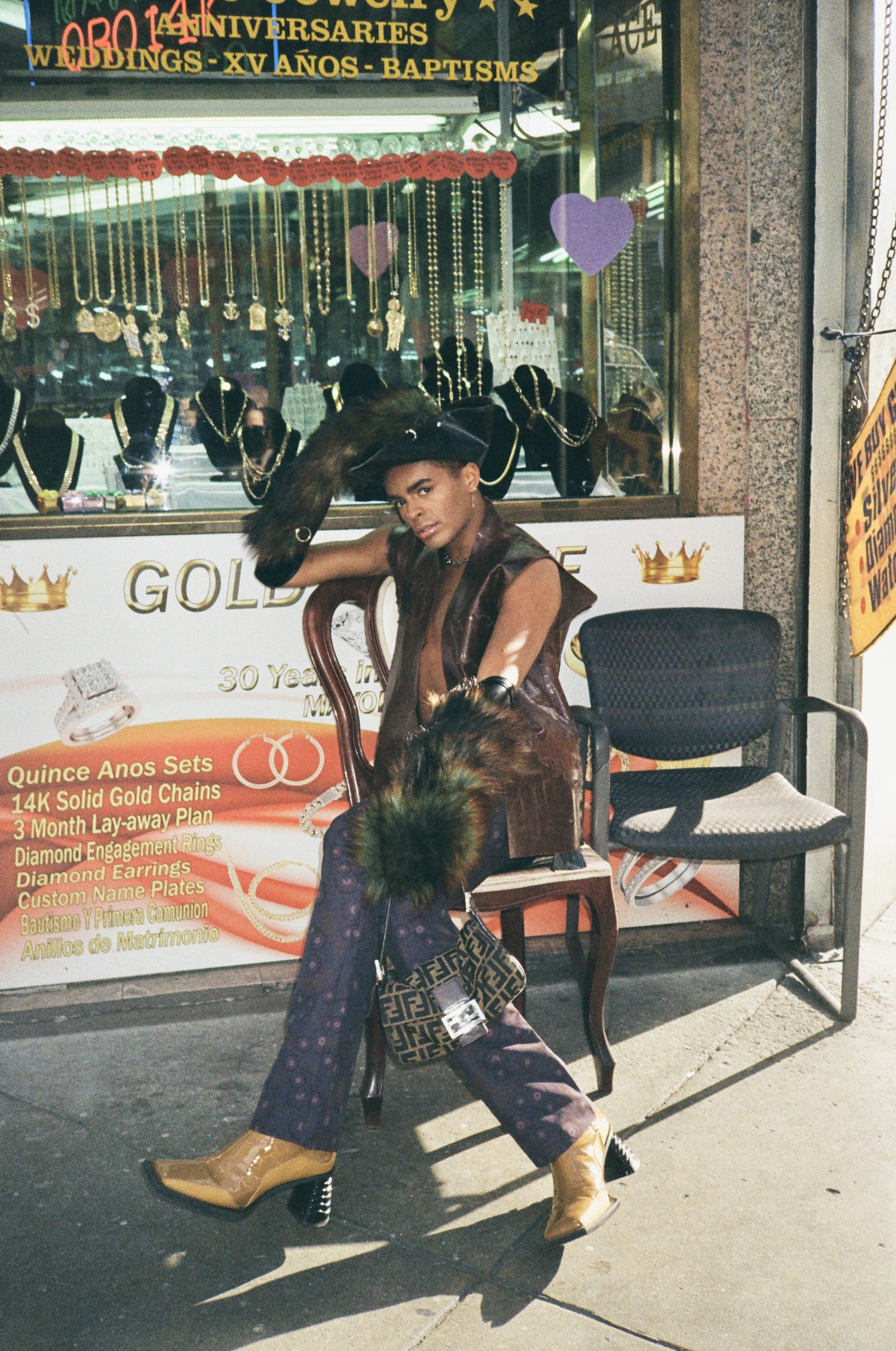 What was it like performing during the Pandemic?
There was a period when we all lost our jobs…me and my partner got a cottage in Durham, which is north of England, and we kicked back and lived the simple life. When the world stood still, now that I look at it, it was nice to just be for once, but it was a strange time to be an actor during the Pandemic.
How did you connect with the title character?
I think there's always a bit of Layton in the characters I play. We're both queer kids from Northern backgrounds, so there were some parallels with the character and my life in ways, but there's something special about being an out gay man playing an out gay character which I think is really special. The part was just innately in me, which is why I think I enjoyed playing the part the time that I had because it just felt right.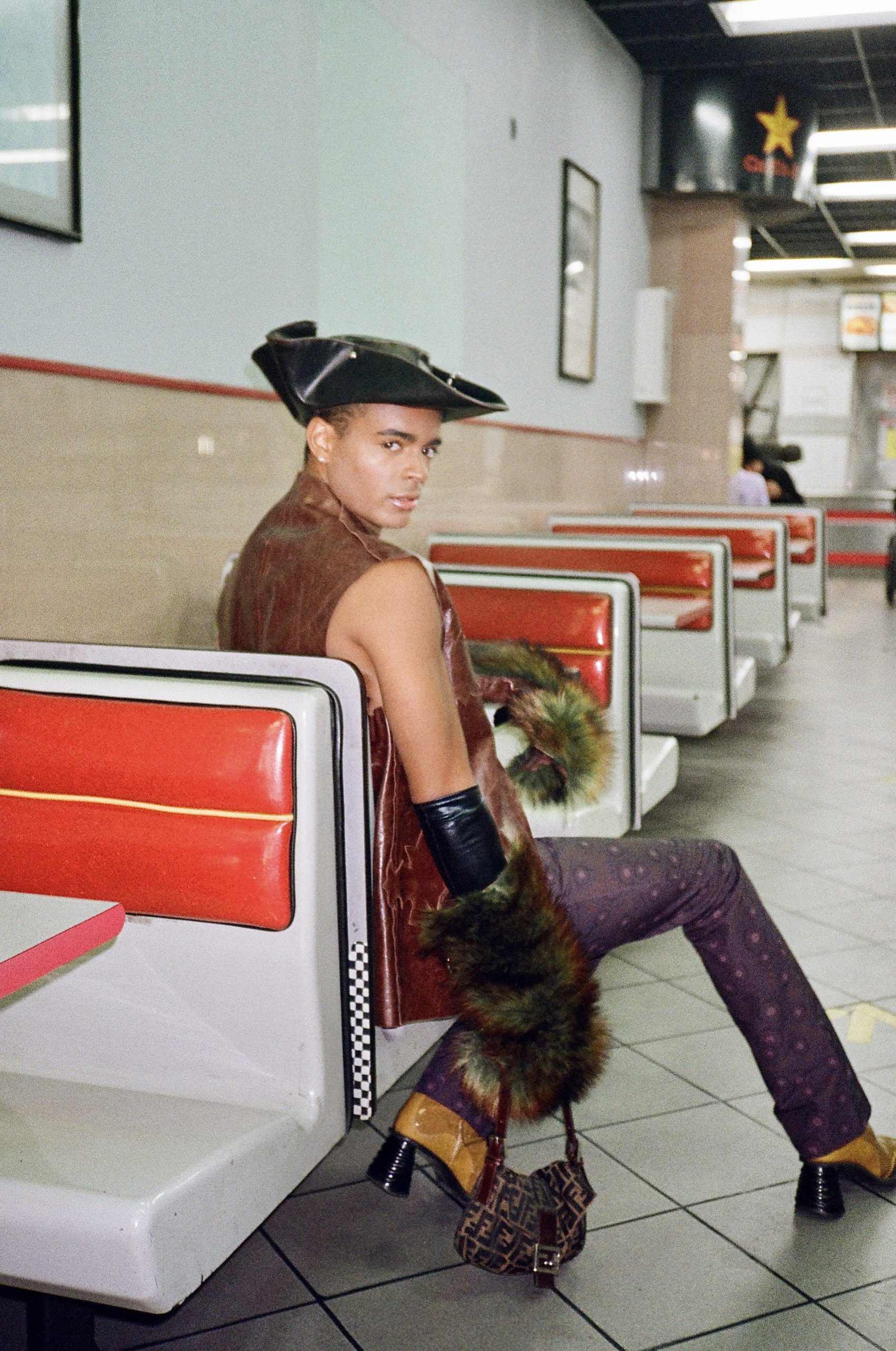 Leather Vest, bottoms and gloves, Jordan Luca, Hat, Zach Stahl. Necklace, arms of eve. Shoes, eytys.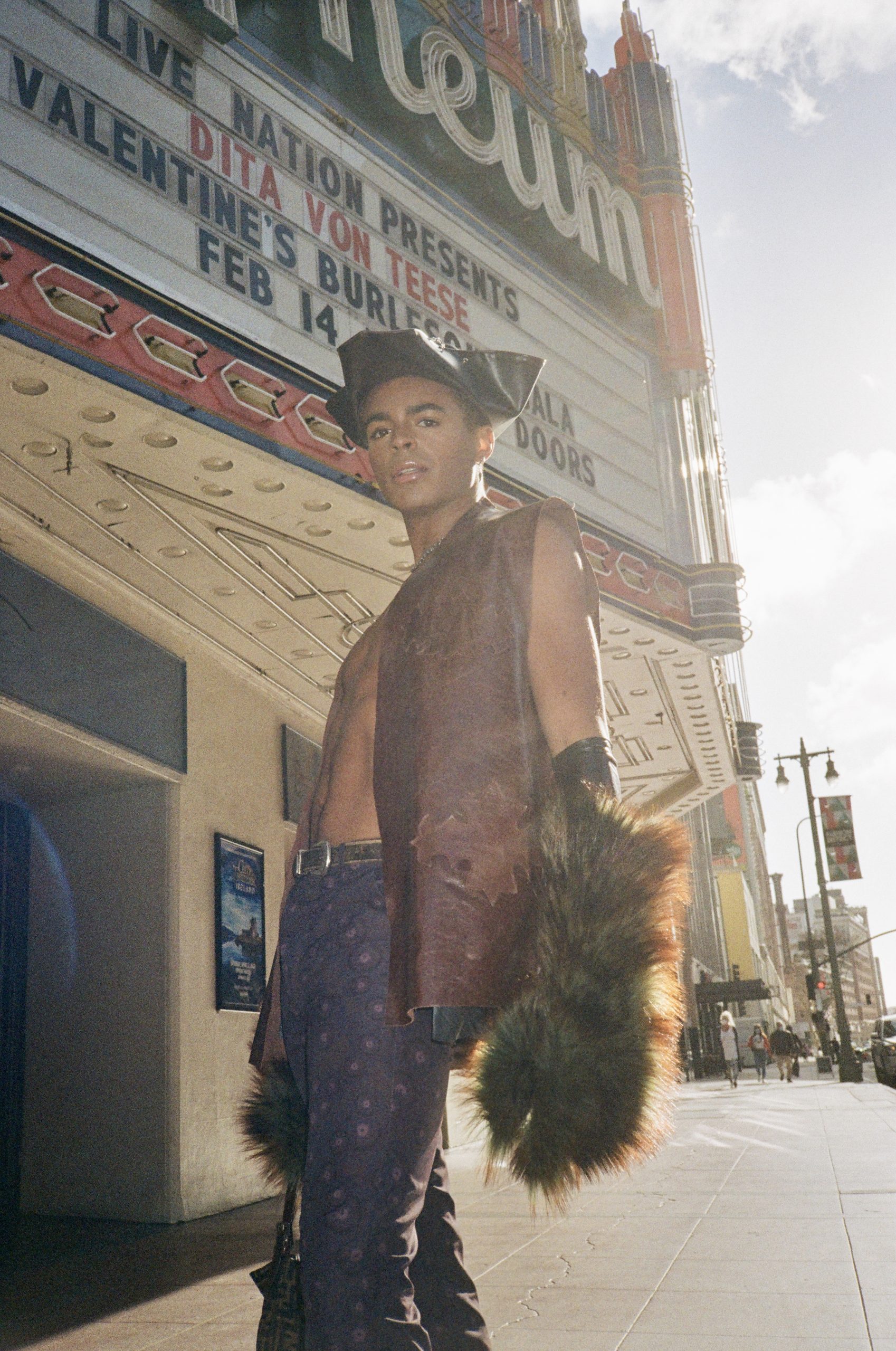 How does UK vs US LGBTQIA+ compare?
From what I think I do feel that there seems to be a very different way of dressing…LA is so casual and kicked back as opposed to London which is very look heavy. Although it was casual, I do feel that it was fun because you don't need to overdress.
Bianca del Rio?
Truly a friend for life…such a joy. A kind, honest superstar. You wouldn't imagine him to be as humble as he his, he also just such a good team leader as well…and a good example to the younger members of the cast.
Your potential drag aesthetic?
It would serve looks, it would serve fashion, tricks, splits, dips and I think she'd be a comedy queen as well…she'd make you laugh!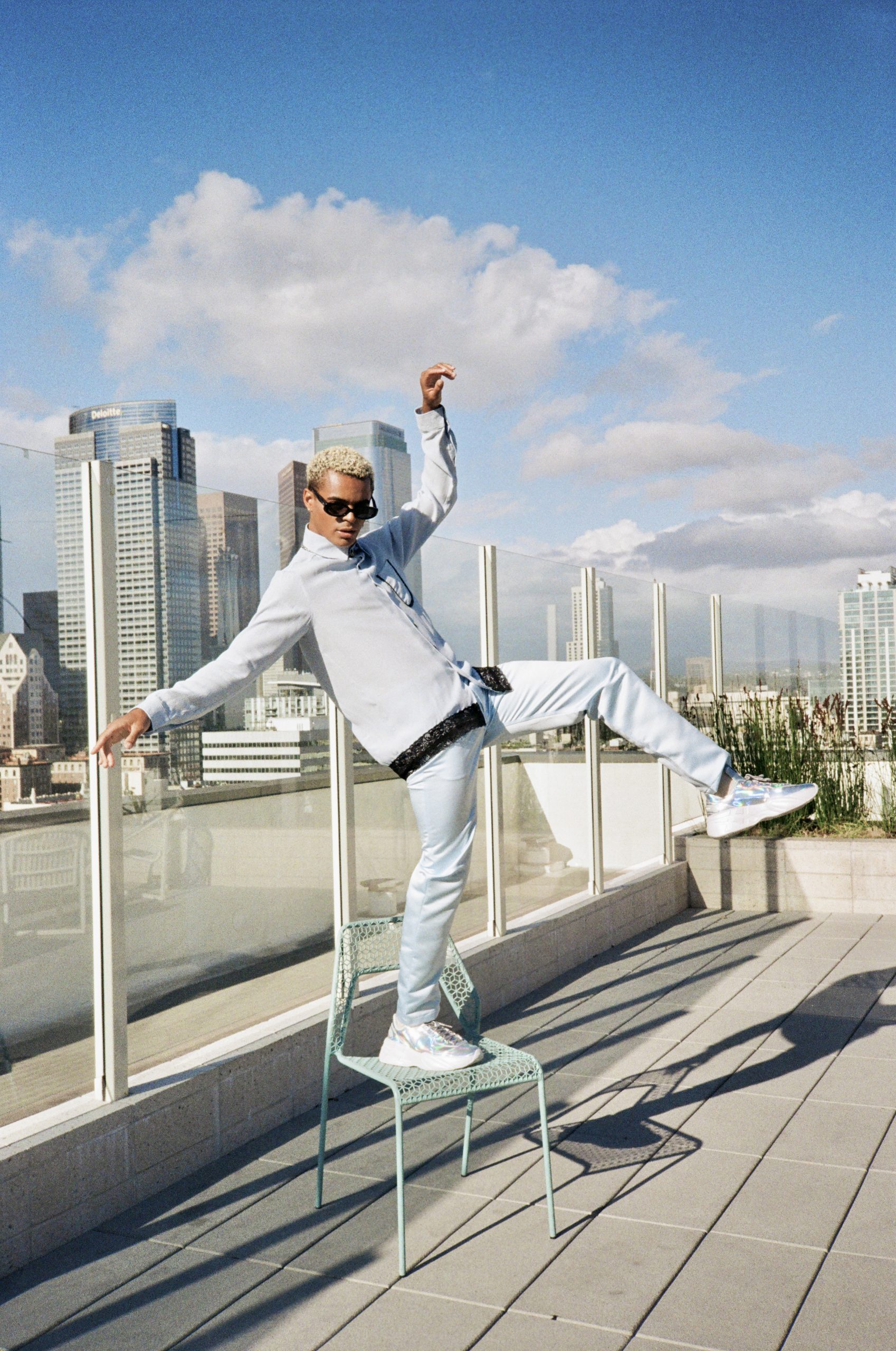 Top and bottoms, Daniel w Fletcher. Shoes, Onitsukatiger, Necklace, arms of eve. Sunglasses, Gentlemonster.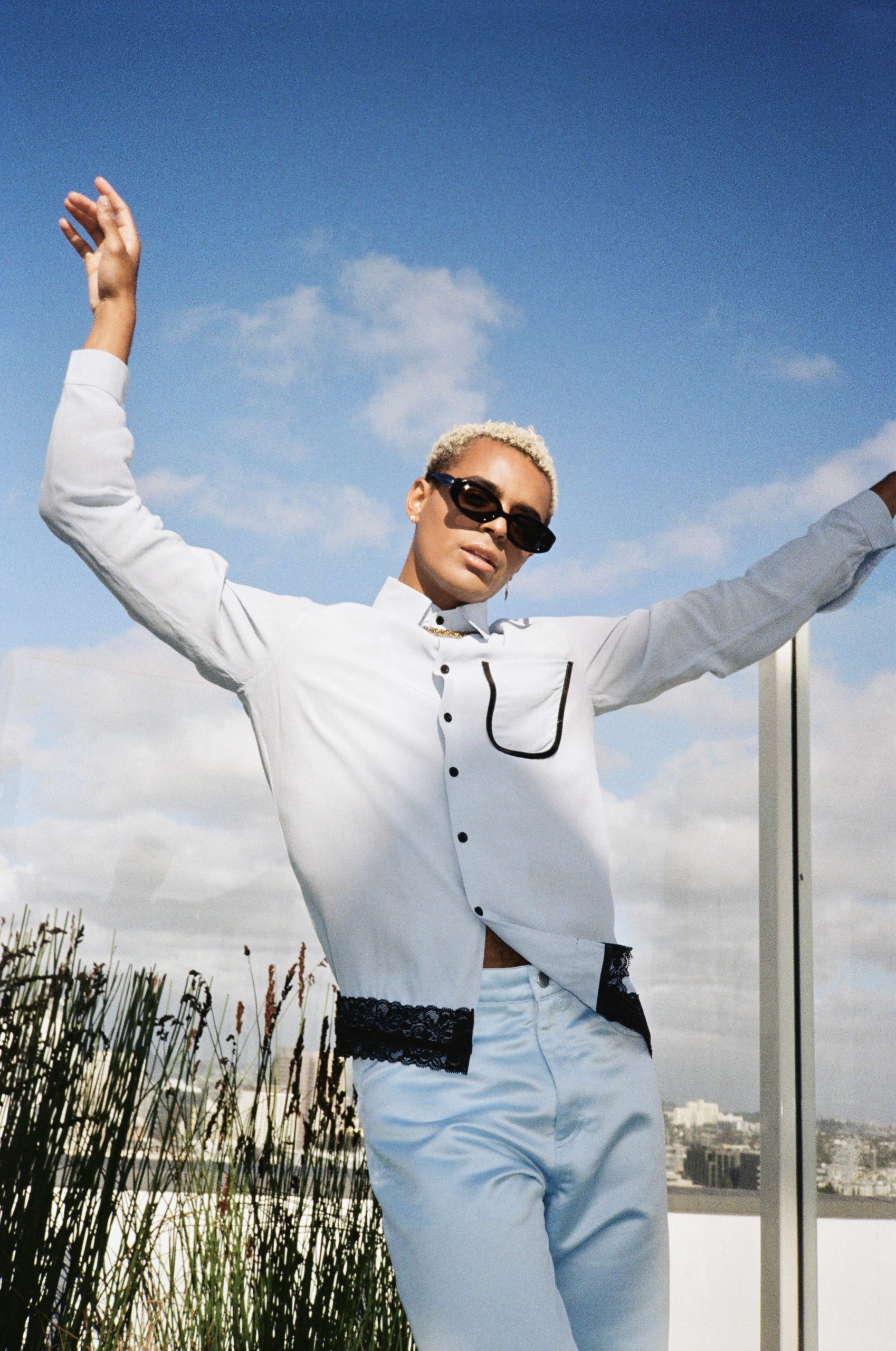 A difference between the US and the UK?
The weather…let's keep it simple!
Your personal style?
I'm still exploring, but now I'm serving boy energy. It just depends on how I feel, but there is such an array in my wardrobe from heels, to boots to trainers and I love that it's all about how you feel when you get up in the morning. I brought four suitcases back to the US! I love dressing up…there's something about putting on a look, it's like putting on armor. Sometimes you just need to put that foot forward to help you through the day.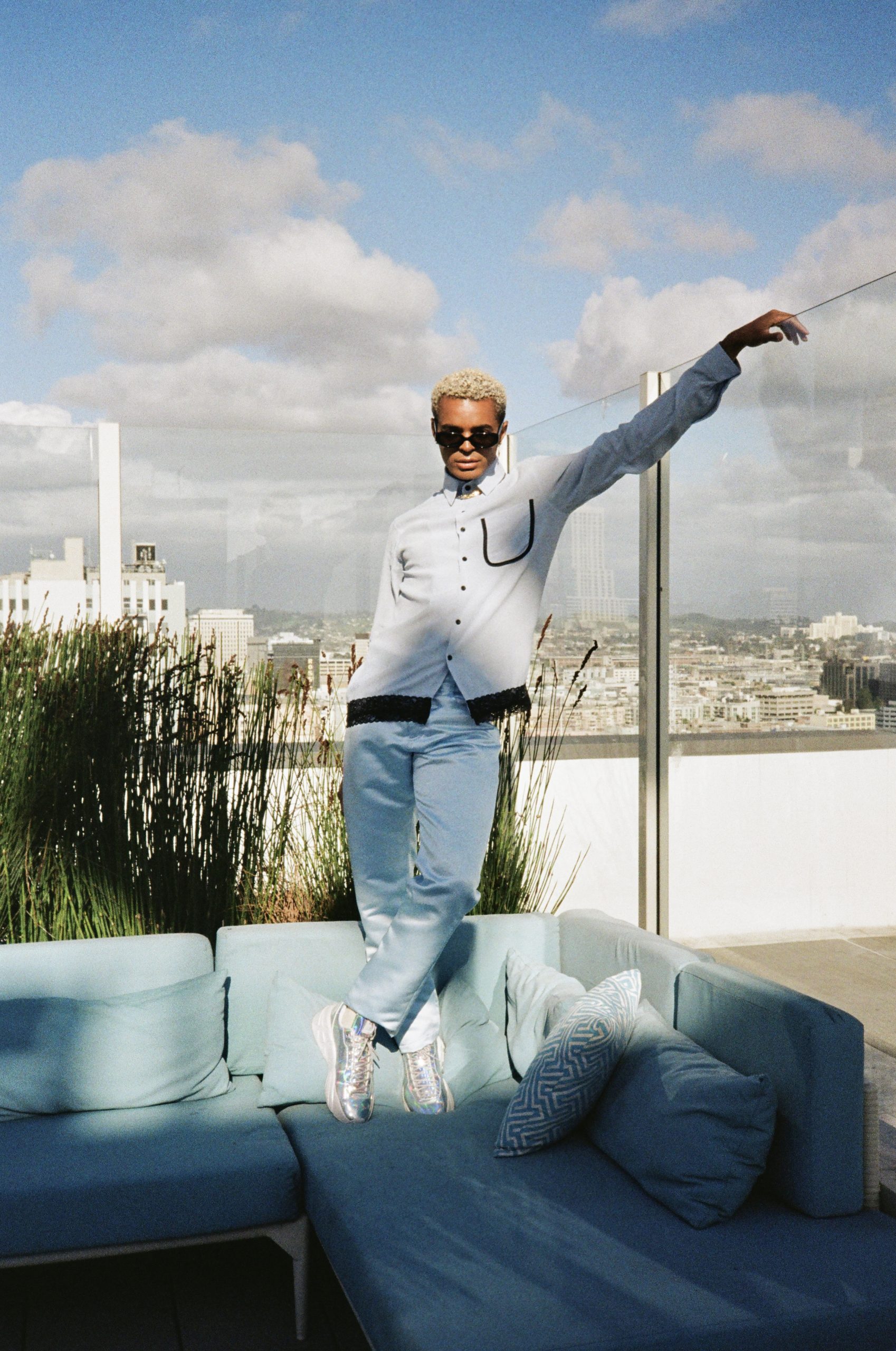 A favorite designer?
Harris Reed! I'm so obsessed with his work at the moment. I love how he uses recycled materials; I think they seem to be conscious of the environment as well. I haven't had the chance to wear anything yet, but I hope for the best.
An item that you couldn't separate with.
It's all about the accessories for me. There is a store in Soho, and I used to walk by almost every day that sold these super cute ones…I have five pairs in front of me now, and every single piece is a statement. Obviously, you have to pair it with something cute, but these shoes are really a statement, and definitely do the talking. You can step into the room become that bitch!