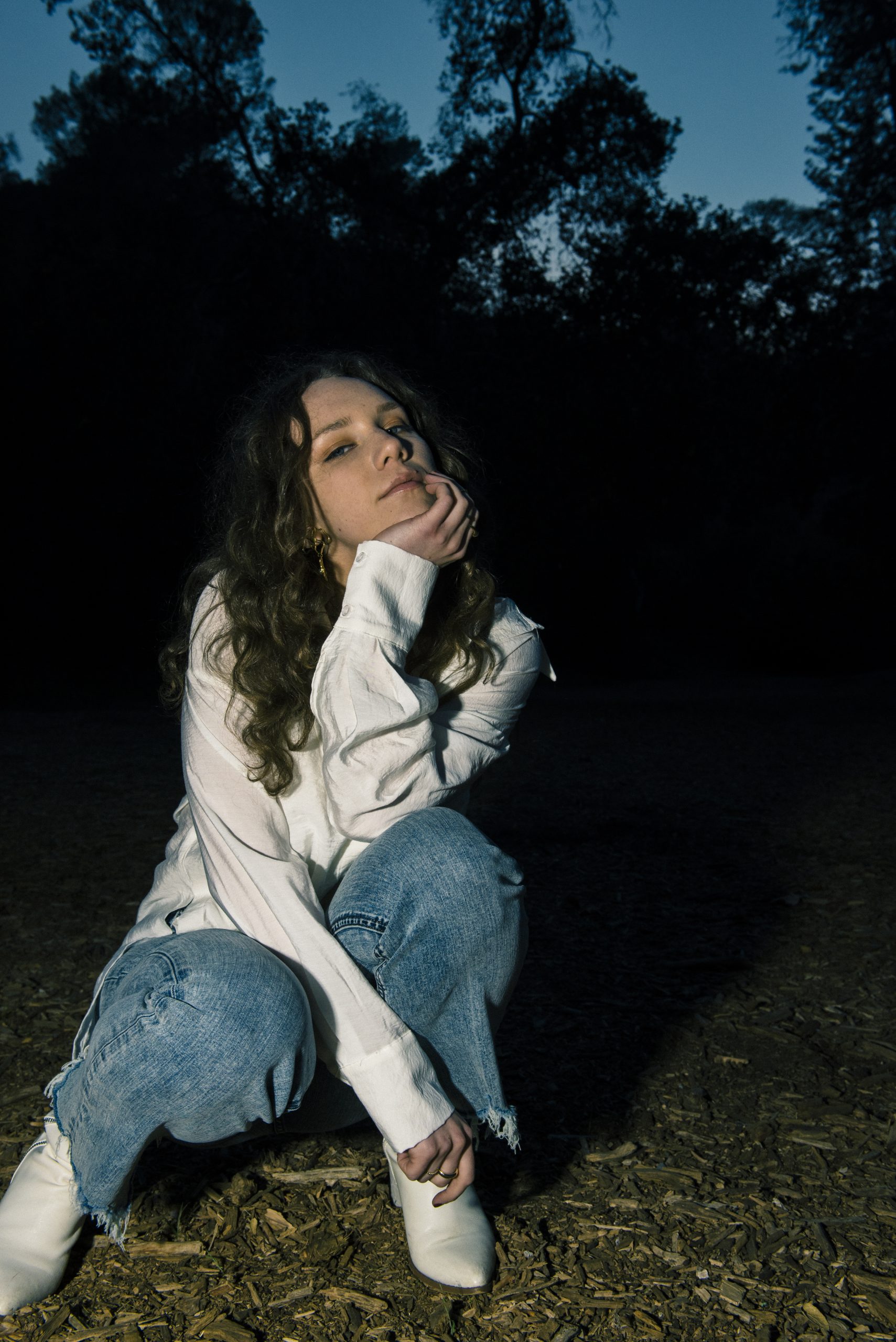 Like shots from a polaroid, Emily Jame's storytelling unveils a signature style. Peppered with memorabilia 'Brooklyn' Fridays upcoming single transports us to a crowded bar in the Big Apple, and with a crate of little red straws, the lights are dimmed down low…giving us the lyrics incumbent for déjà vu.
Tell us a bit about yourself, how would you detail your journey leading up to this point?
Hello! I'm Emily James, I am a singer/songwriter originally from New York, now based in LA. I've been writing my own music since I was 10, and, pretty much since that time, have known that music is what I want to do for the rest of my life. I've been releasing music completely independently up till now, having just signed with Nettwerk Music Group. Over the past few years I've begun to produce my own music, in addition to collaborating with fellow writers and producers, and that has been fun. It's opened up a whole new world of creativity for me which I'm super excited about!
How much does NYC play into your music?
For this song in particular, it plays a big role, haha. The lyrical content itself is about romanticizing New York, and I wanted the sonic landscape to represent the cacophony of sounds that is so akin to NYC. I think the thing about NYC that really remains with me in my music is that there isn't necessarily one particular "New York" sound; it's such an amalgamation of genres and styles and influences. I've always felt encouraged to experiment and try new things with my music, and have never felt like I need to stick to one sonic identity. So, I pay tribute to NYC for that.
What would you say has been your favorite recording experience thus far?
Ugh that's so hard. I'm really grateful for all of the recording experiences I've had. If I had to pick one that stands out to me the most, I think I'd have to say recording my project, Til the Morning at Bear Creek Studios in Washington with Ryan Hadlock. My mom and I lived at the studio for the duration of the recording and it was just a beautiful experience. We were in the woods and isolated and my sole focus each day and night was on that project. At the end of every day I was exhausted, but in the best possible way, and so excited for what was to come the next day.
What was the vision behind the music video for this debut?
I worked with directors John Mathis and Jared Sprouse on the music video for 'Brooklyn' and we wanted to portray the dreaminess of the song by combining the real with the surreal. They had this really cool concept of lighting up an apartment with projections of scenes from NYC, and blurring the line between dream and reality. That's what the song feels like to me, so it was amazing to bring that to life.
What was lockdown like for you?
I lived at home with my family for some of it. Although it was a difficult time mentally and emotionally, I am grateful that my loved ones and I remained healthy and had the resources to live through it. I was also finishing college, and being in Zoom University wasn't super fun but hey, I graduated! Being at home 24/7 also allowed me to revisit some songs that I kept putting to the side. I was able to approach them from a different angle, allowing myself to experiment and be patient with them (and myself). Lockdown taught me a lot about my priorities, and it was definitely a period for personal growth.
A guilty pleasure?
The Bachelor franchise… I always say I'm not going to watch the next season and then I start it and I'm locked in. They just really know how to get you.
Is there a song that you could listen to on repeat?
Yes, there are so many songs like that, and I love it when I find a new one that I'm obsessed with. It's usually a song tinged with melancholy, something that just moves me on a deeper level. Or it's like a Doja Cat song… Currently though it's 'Big Black Car' by Gregory Alan Isakov. Ugh everything about it is just so good.
How do you feel about the upcoming release?
I'm feeling excited!! 'Brooklyn' is a song I'm extremely proud of, especially having written and produced it myself. Everything about it, from the music to the lyrics to the overall vibe of it just feels very true to me. My hope is that people connect with the song and attach their own dreams and hopes to it.
What would you say is the funniest thing that happened to you lately?
I was in this little boutique recently and the salespeople were really cool and trendy, so of course I was trying to act all cool and serious. The windows were SO clean and big, like, they went all the way down to the ground. As I was leaving, I was so in my head that I just walked straight into the window and body slammed the glass. The expression of shock that the person on the other side of the glass had was so hilarious to me that I just started hysterically laughing. The salespeople did not react at all, which made it even funnier to me, and I just left the store cracking up to myself.
What would you say to someone that is just starting out in music?
I would say the best thing you can do is to just show up for yourself every day and work at your craft. To be in this business, you have to believe in yourself more than anyone else. You may face some rejection, but that isn't a reflection of your hard work or talent, it just might not be the right time or opportunity for you. So keep at it, and if this really is what you want, try not to give yourself a backup plan to fall back on. And lastly, be completely yourself. There's room for everyone and the best thing you can do is be as authentic as possible.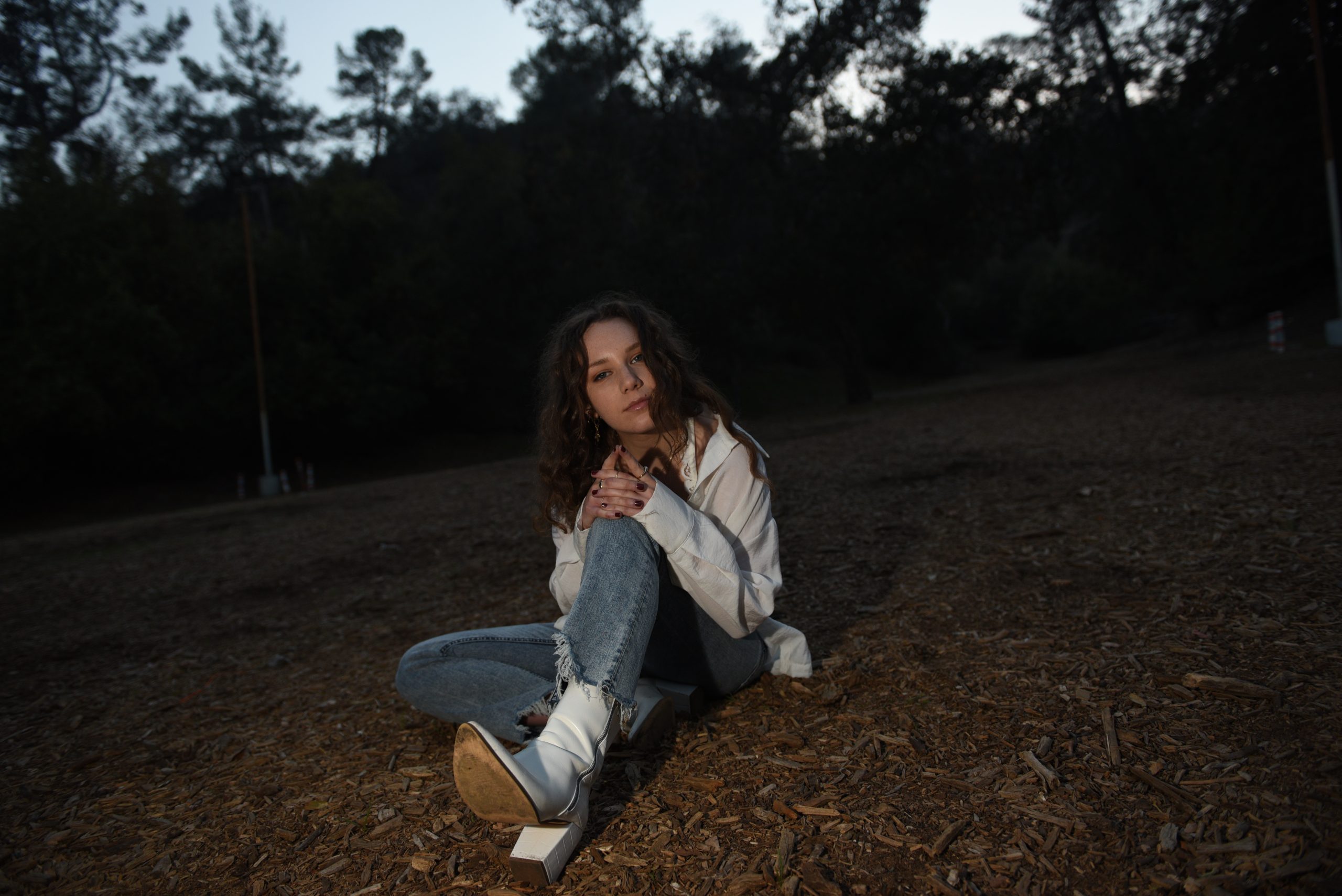 CONNECT WITH EMILY
Facebook | Twitter | Instagram
PHOTOS / LINDSEY BYRNES