PHOTOS /

 

Storm Santos @ Wilhelmina
STYLING /

 

Alexis Bergens @ Wilhelmina
MAKEUP /

 

Bria Valencia
HAIR /

 

Ashley Ruiz
STORY / Catherine Santino
If you were born in the late 1980s or early 1990s, you might feel like you've grown up with Francia Raisa. One of her first leading roles was starring opposite Hayden Panettiere in the third installment of the film franchise Bring It On, and a few years later, booked a lead role in the ABC Family series that put Shailene Woodley on the map, The Secret Life of The American Teenager. Last year, she joined Tyra Banks for the sequel to her cult classic movie Life Size(the original starred a post-Parent Trap, pre-DUI Lindsay Lohan).
While it's probably safe to say that Francia Raisa is the poster child of early 2000s adolescence, she's also so much more than that. Since she booked her first role, Raisa has worked consistently on television and film and made headlines in 2017 when she bravely donated a kidney when best friend, Selena Gomez, experienced complications from lupus.
Last year, Raisa starred on the Freeform show and Black-ish spin-off Grown-ish, which is currently in its second season. On the show, she portrays college student and devout Catholic Ana Torres, a conservative Republican who also supports Barack Obama.
It was also recently announced that Raisa is working on a new film surrounding the historical 1946 court case Mendez vs. Westminster School, which resulted in the Mendez family children becoming some of the first Hispanics to attend an all-white school in California.
I spoke with Raisa about her upcoming projects, this season of Grown-ish, and being in Hollywood for nearly 15 years.


It's rare that we focus on segregation stories outside of Brown vs. Board of Education. What's different and important about this story? Why do you think it's only now starting to get real attention?
Mendez vs. Westminister was the precursor to Brown vs. Board. The separate but unequal rhetoric used in the case was pinned from the Mendez vs. Westminster trial where it was declared unconstitutional. The story is starting to get attention because it's a sign of the times and I think that it is important to notice how history is repeating itself. Awareness of equal education opportunities in our social climate is at an all-time high, a story like this shows us how far we've come but how far we have yet to go.
I love how Grown-ishis able to portray Ana, a conservative Republican character, as a complex, dimensional woman. She's not just a caricature of how we might expect that sort of person to behave. How to you approach playing her?
I approach Ana from a human standpoint. We're all complex to a certain degree. What we all are is not exactly what anyone expects. She's a teenager going through life and growing pains and she's reacting to it.
What can we expect from Ana on this season of Grown-ish? How is she evolving into season 2?
Well, in the first episode, Zoey goes into sophomore year thinking that she has everything handled. She's learned everything she's needed to learn about college freshman year; sophomore year should be easy. I feel like Ana went into it with the same mindset and then life smacked her in the face. Fans will get to know Ana a little more this season and really join her on her own personal season of emotional growth.
I was a HUGE fan of the original Life Size movie. I would love to hear about your experience on the sequel. What was it like to work with Tyra?
Tyra and I had great chemistry! She's awesome and really did become a special friend to me. She really is an awesome leader and role model and I still can't believe I was in the sequel. I was also a huge fan of the original Life Size, so you can imagine my excitement.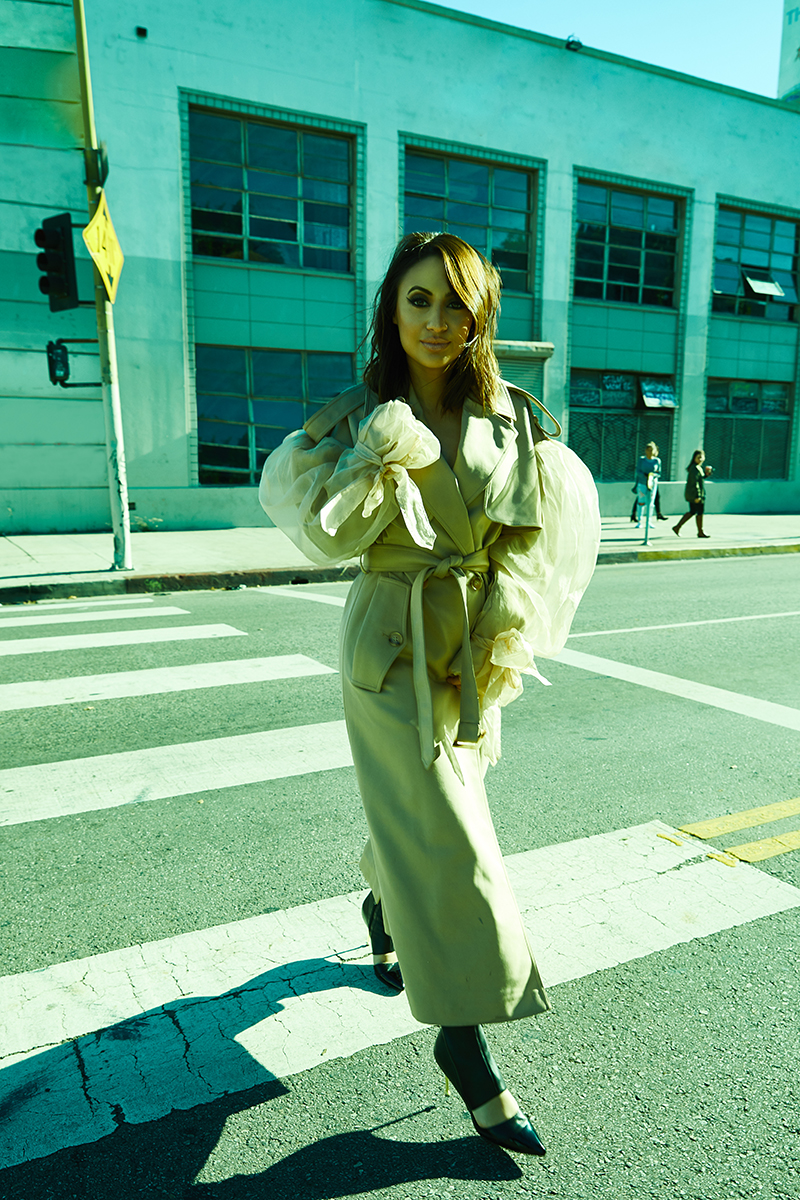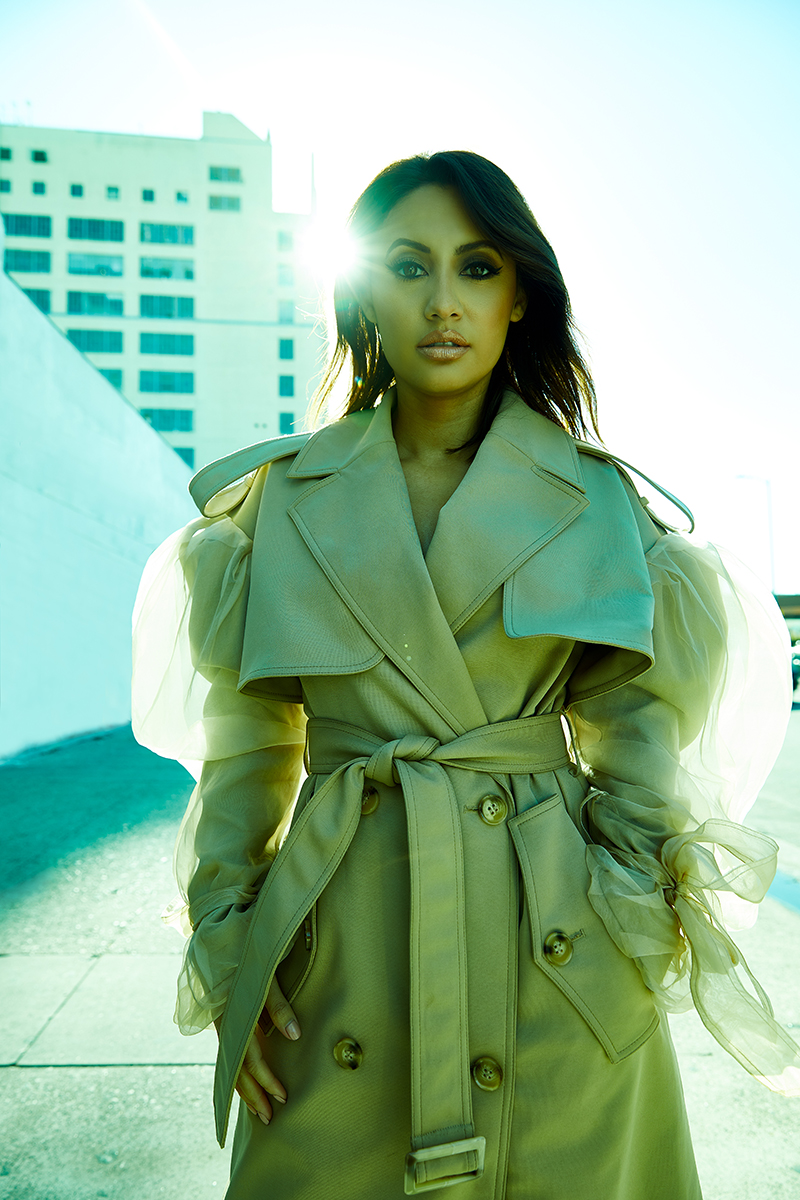 trench coat, ANNAKIKI. Shoes, Linea Rosa.
You've been in this industry for nearly 15 years. How have you seen the landscape change and evolve toward inclusiveness, for both women and minorities?
There's more landscape for content now because of digital streaming. In this new lay out films are being made that wouldn't otherwise be able to in traditional Hollywood studio system. A movie like Roma showcases just that and the need for inclusive storytelling in this social climate.
What keeps you motivated in what is surely a rollercoaster of a career?
I'm an artist. Entertainment is a really tough industry; the lows are really low, but I have a great support system. I have God and a great church I attend, and I know that this is what I'm supposed to be doing with my life. I am an artist and I truly love it.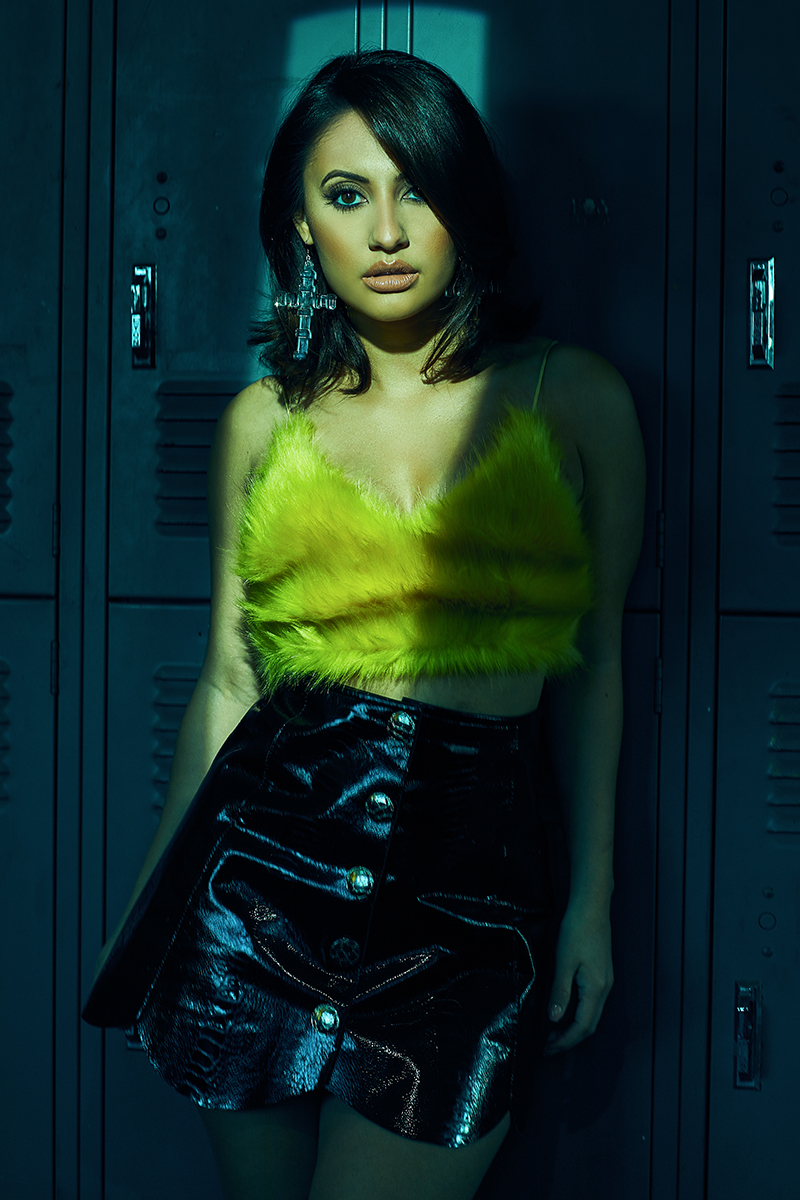 top, ANNAKIKI. skirt , Manokhi. earrings, Madame Baloge  cocktail ring, Iris Trendsboots, Intentionally Blank.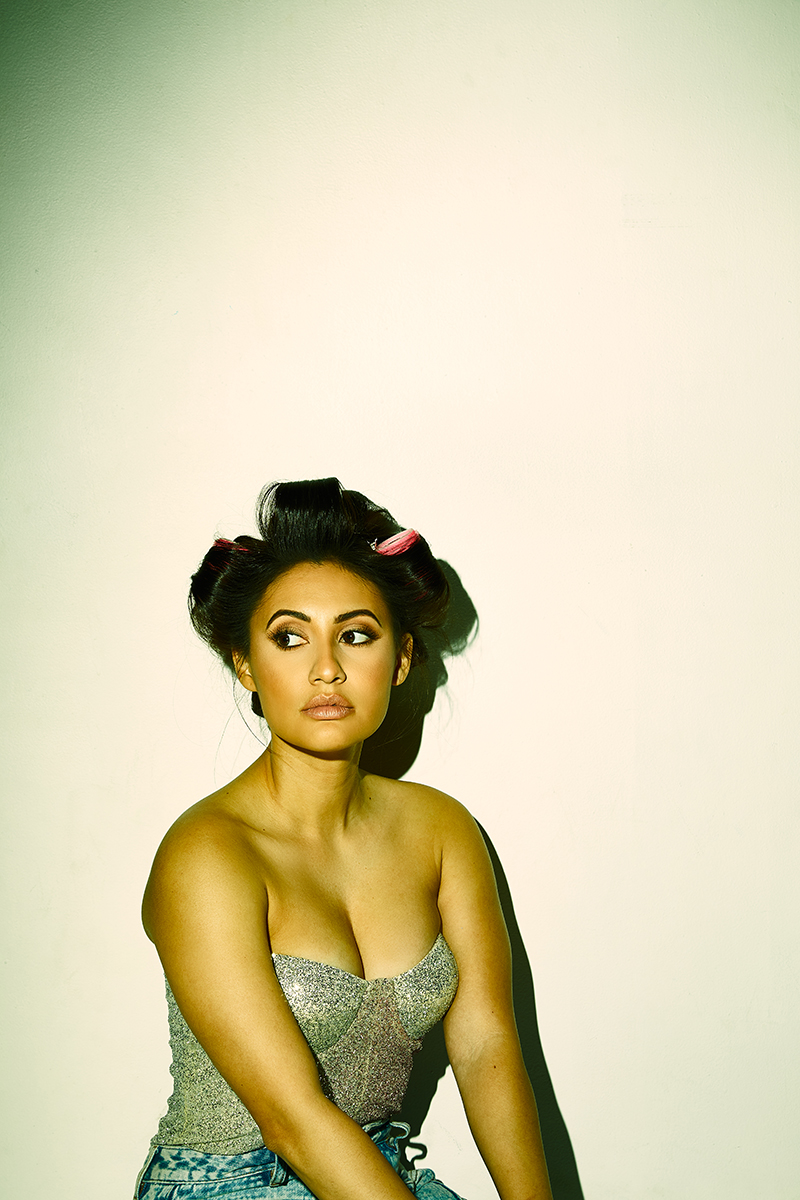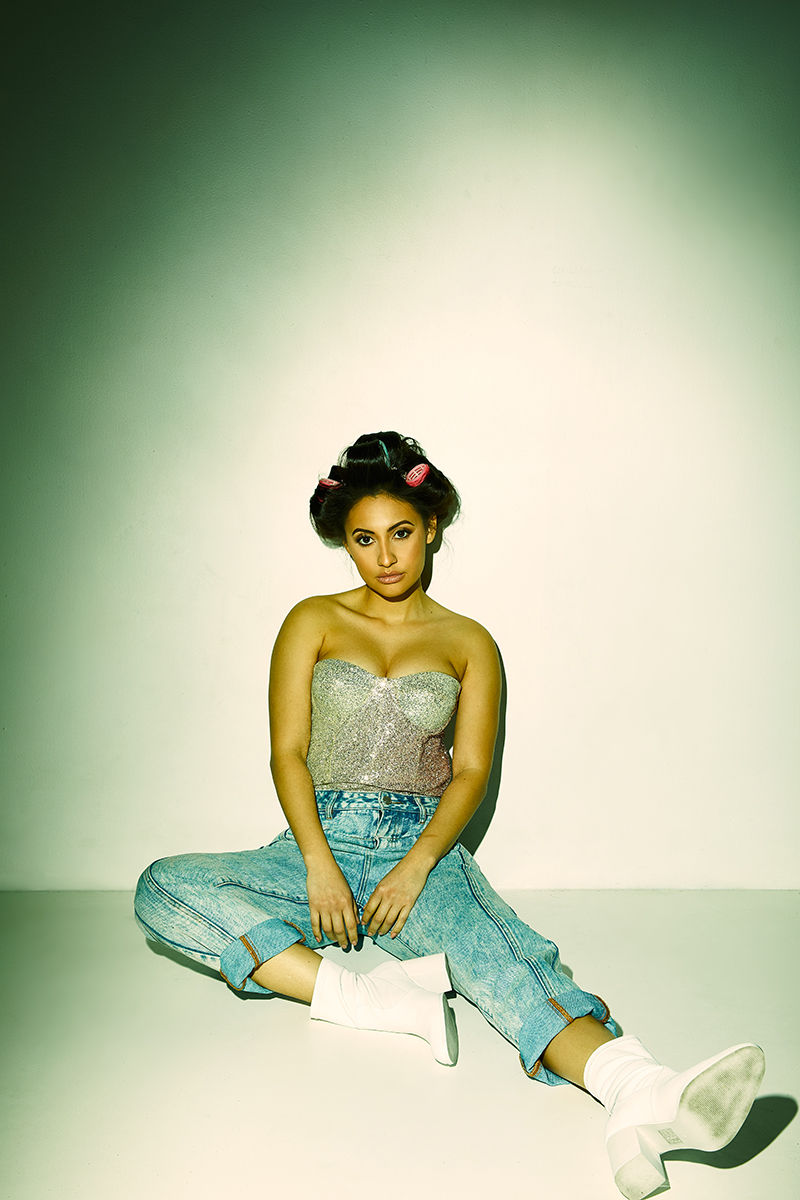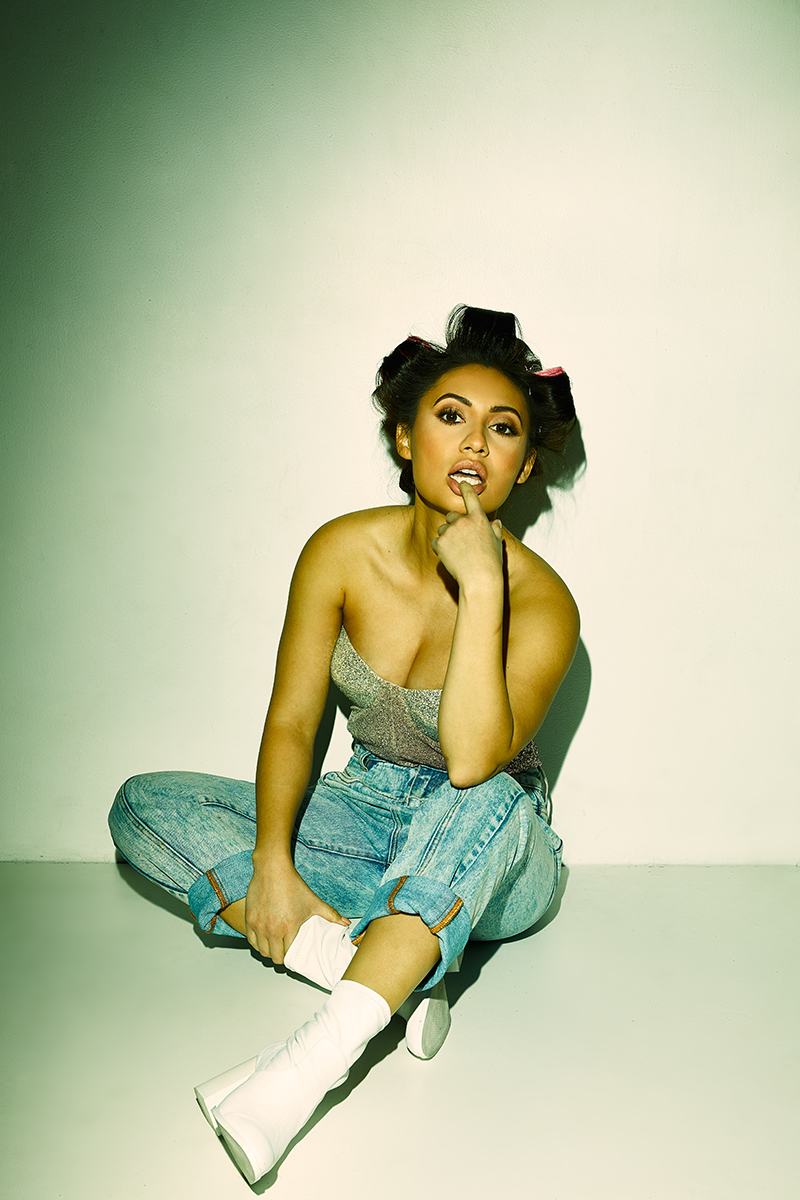 bustier, AYA by DK. Jeans, ANNAKIKI . boots, Intentionally Blank.

CONNECT WITH FRANCIA:
FACEBOOK // TWITTER //  INSTAGRAM