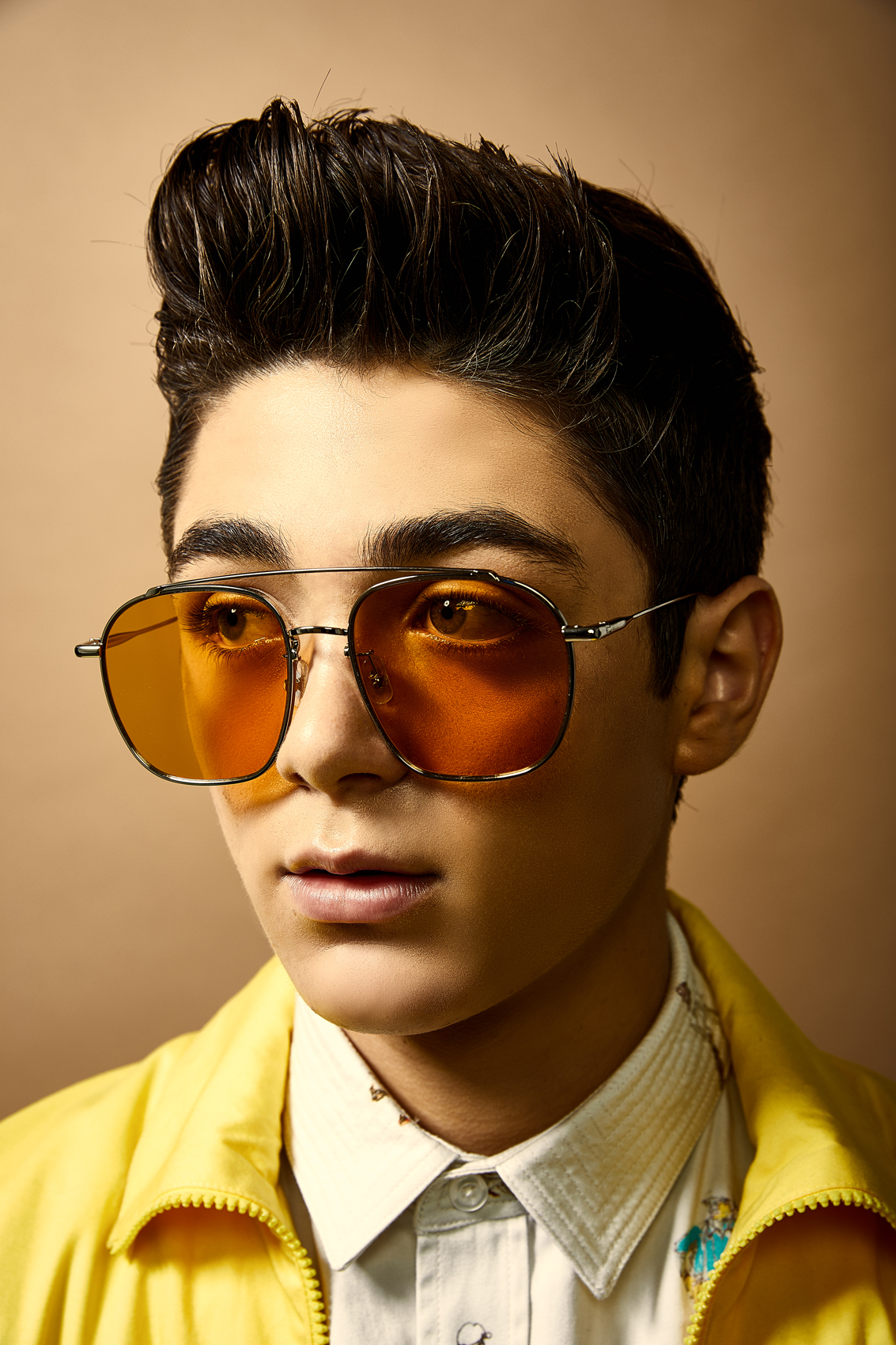 It's been a year of growth, new beginnings, melancholy endings and new exploration for 16-year-old Asher Angel. The chiseled face, dimple cheeked teenager has blossomed full force into his multi-hyphenate talents of acting, singing, and music. Look no further than his song and video for "One Thought Away" featuring Wiz Khalifa to see an album of talents on full display in under four minutes.
By the ripe age of five, Angel and family decided to nurture his passions of acting and singing. From the 2008 film Jolene to several Broadway productions in his hometown of Paradise Valley, Arizona, Angel was quick to make a name for himself.
By then, Angel's mom agreed to evolutionize his career by bringing him to the holy land: Los Angeles. It was here that Angel earned the role as Jonah Beck in Disney Channel's Andi Mack. This fall will be the final season of the show, meaning Angel has some decisions on which way he wants to fly his wings. According to Angel, it's all looking up from here.
"This show will forever hold a special place in my heart. I've created so many incredible memories with such amazing people and getting to portray such a great character that made an impact on the world is all that I could ever wish for. I'm happy that the story stayed and felt authentic up until the end."
Asher's descent into music has been well received by the industry and his Disney era fans judging by the millions of views each one of his videos racks up on Youtube. Often playing on those young love tropes his music is as sweet as an extra serving of ice cream but leaves you wanting just a little bit more.
"I've been up crazy  /Look what you made me /Checking your Instagram lately," He croons on "One Thought Away". Mmm. The sweet innocence of gen-z love and the romantic gestures of Instagram stalking.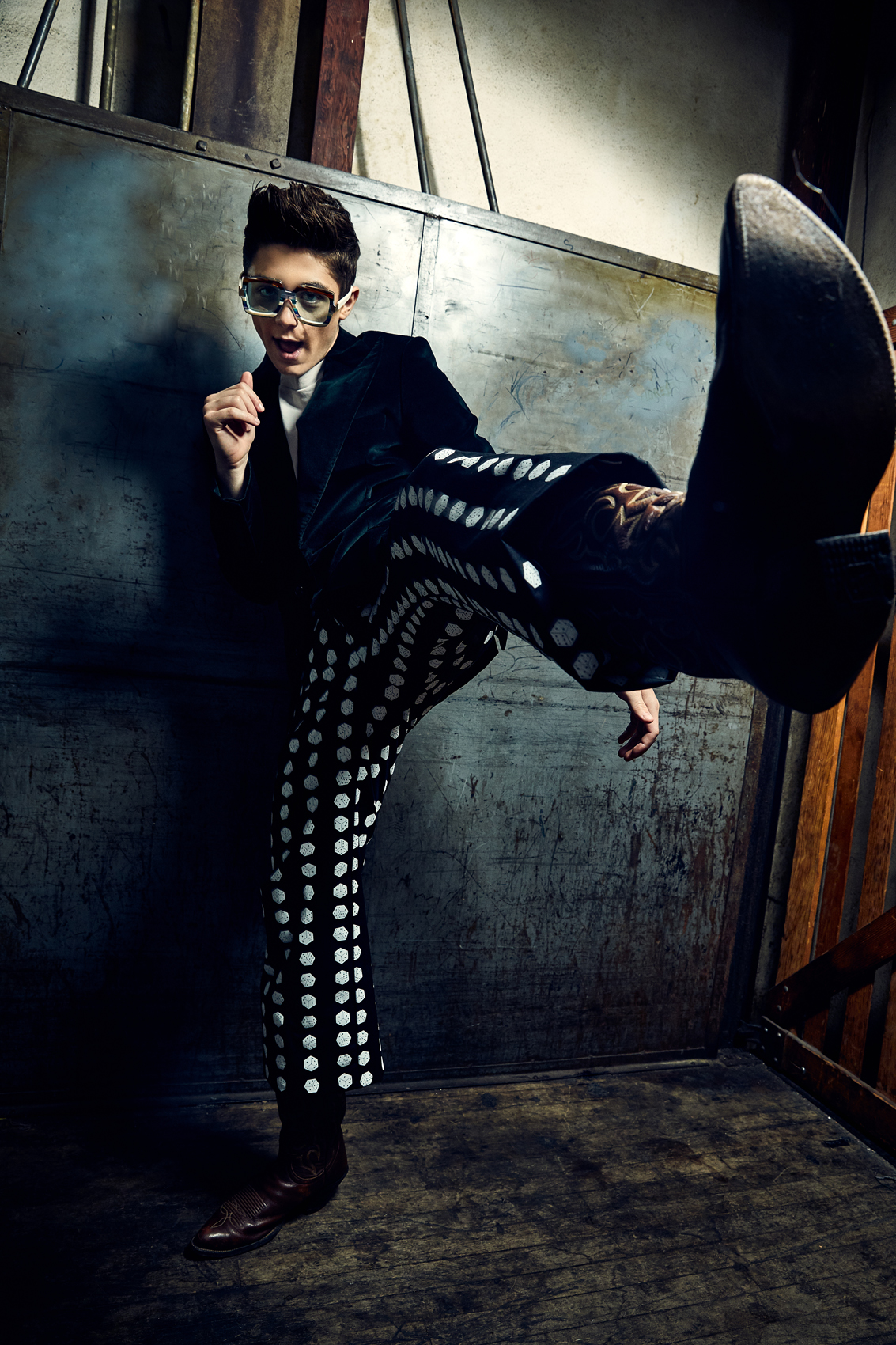 blazer, William Lei. shirt, Cos. pants,Rusty Cuts. vintage boots, Forrest and Groves. glasses, Bonnie Clyde.
According to Angel, "I think different people experience love differently and it changes based on your age, experience and perspective." Angel also believes that even though Khalifa is double his age, the songwriting experience was organic and their thoughts on love were pretty universal.
"I firmly believe that music and art can redefine traditional boundaries and expected norms.  So age ever played a role in the concept or execution of One Thought Away."
From theater to television to music, Angel hasn't yet found himself at the crossroads between the four. He says that he will never not act, sing and write music and he does not fear to have to focus on just one skill.
"I love to act.  I love to write, sing and create music.  They drive my passion and allow me to communicate in a way I otherwise could not.  I will never stop doing both."
Angel might be young, but he is ready to keep exploring. Whether that be in his personal life or professional life, Angel sees himself delving more into the production scene. But before he can do this, he knows he must gain connections in the movie scene.
Earlier this spring, Angel starred as anti-hero Billy Batson, the 14-year-old who can transform into an adult superhero with the shout of one word: Shazam! Angel says he connects with Batson's familial strength and values.
Shazam! was a hit at the box office channeling a PG-13 version of Deadpool and putting Asher on his biggest platform yet.
While his 2019 has been one for the books, Angel anticipates many more career opportunities in the near future.
"I see myself acting, singing, writing and producing.  Continuing to pursue the arts and my passion for the arts.  Making a deeper connection with my audience and myself… I want to perform on Broadway – I would absolutely love to play Pippin that would be a dream.  I also want to portray a character with a lot of depth and pain and arc and bring that person to life."
This is primarily what makes Angel stand out: he's not like most 16-year-olds acting on Disney Channel. He knows what he wants and he will stop at nothing to get there. His ability to work with his idols, such as Wiz Khalifa, and stay professional while also intuitive is why we have no doubts that he will be the award-winning singer, actor, and producer that he wants to be.
As for the next five years, Angel says he's excited to see what comes but is nervous to leave his teenage years behind.
"Crazy to think that in five years I'll be 22…"
Does he think 22 is old?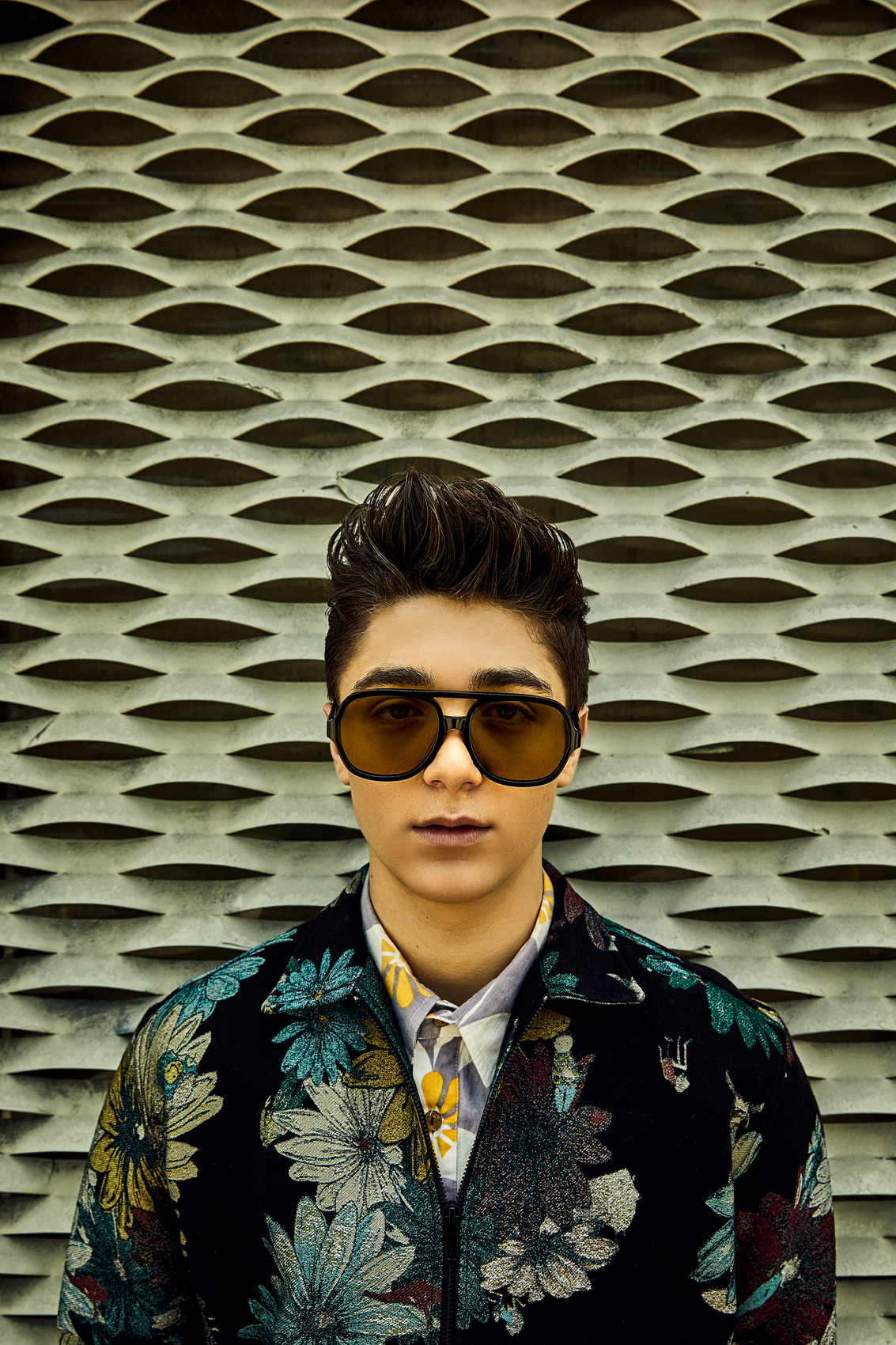 shirt,Raga Man. pants,Mattarazi Uomo.  shoes,Woollier. sunglasses, Gentle Monster.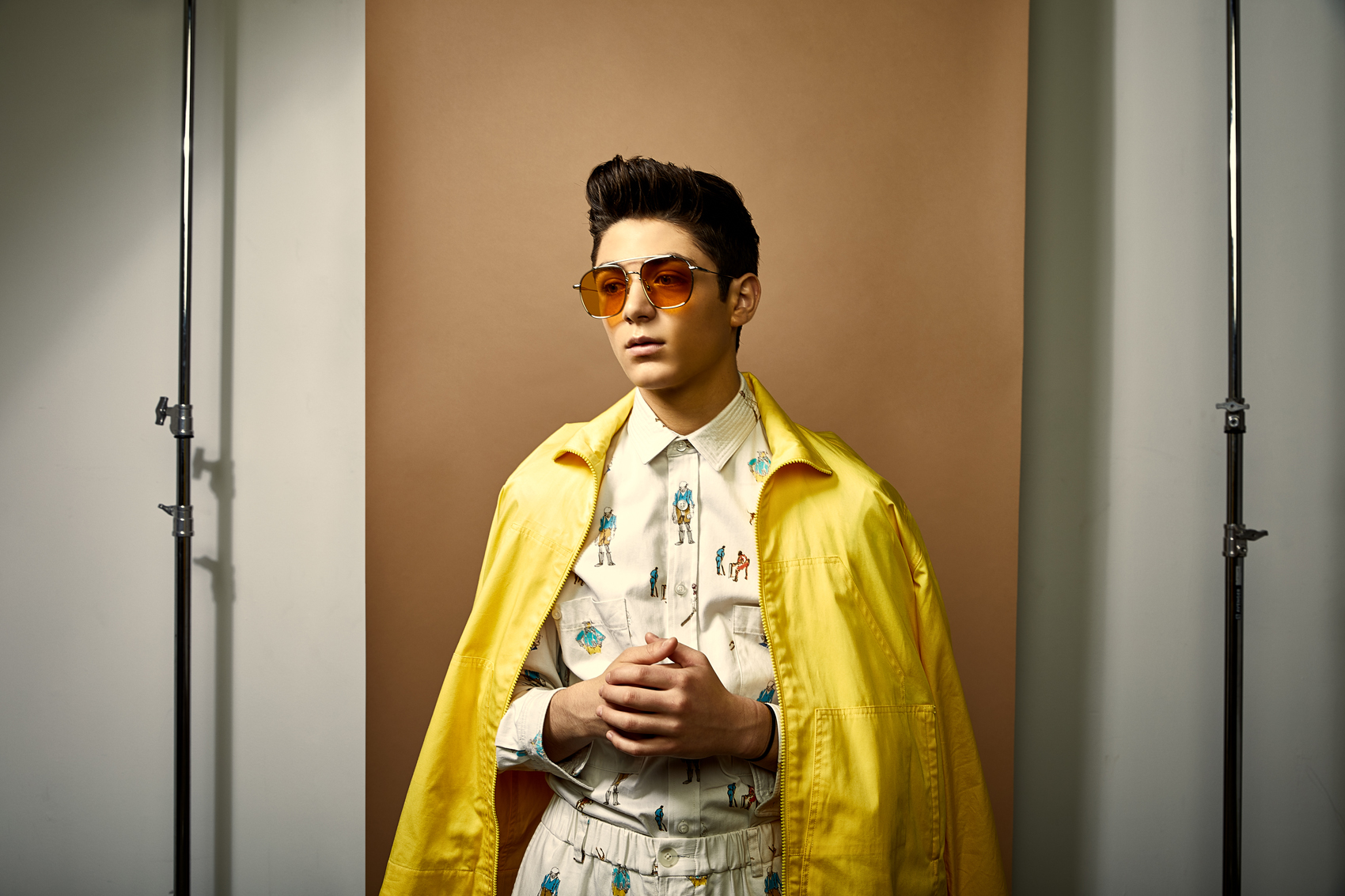 jacket,shirt + pants, Death by Tennis. glasses, Gentle Monster.
CONNECT WITH ASHER:
photos / Storm Santos
styling / Alexis Bergens
hair / Helen Robertson for Exclusive Artists using Leonor Greyl Paris
make up / Alex Thao
story/ Samantha Berlin