Rachel Rabbit White's paradise reeks of jasmine, violets, bergamot, and salt water. The "Paradise Edition" of her decadent debut poetry collection Porn Carnival (out via Wonder Press) is more than just an extension of the book: it has a namesake perfume. Made in collaboration with Brooklyn-based perfumer Marissa Zappas, every bottle sold will have a portion of the profits donated to G.L.I.T.S. (Gays & Lesbians Living in a Transgender Society).
The Paradise Edition poems (and the perfume that comes with them) go further than continuing the Lana Del Rey schtick that's become a part of Rabbit White's brand. These tender love poems are inspired by the poet, culture journalist, and former New York sex work legend's whirlwind romance with Nico Walker, the formerly-incarcerated author of Cherry. If Rabbit White's unabashedly hedonistic and deeply sensitive work needed an addition, it had to be love-making peppered into the eroticism, it had to be magical, and it had to smell faintly of jasmine and violets.
"I felt personally invested in this perfume," Zappas tells Rabbit White over Zoom from Brooklyn. I wanted you to be able to smell the final version and just know it was right. When I pitched you the perfume idea, we barely knew each other and I was worried you would be like 'who's this random girl wanting to make me perfume,' but I felt glad when you were into it."
"I was flattered," exclaims Rabbit White from Oxford, Mississippi, the "undisclosed Southern rural location" where she's been living with Walker since leaving New York. "At first it was almost unbelievable but then it felt obvious — why shouldn't poets have perfumes? Why shouldn't these arts mingle with each other when perfume is so poetic?"
For the latest iteration of Pass The Mic, Rabbit White and Zappas talk perfume, poetry, witchcraft, Elizabeth Taylor, the fantasies crafted from verse and scent, and what happens when these two seemingly disparate art forms come together.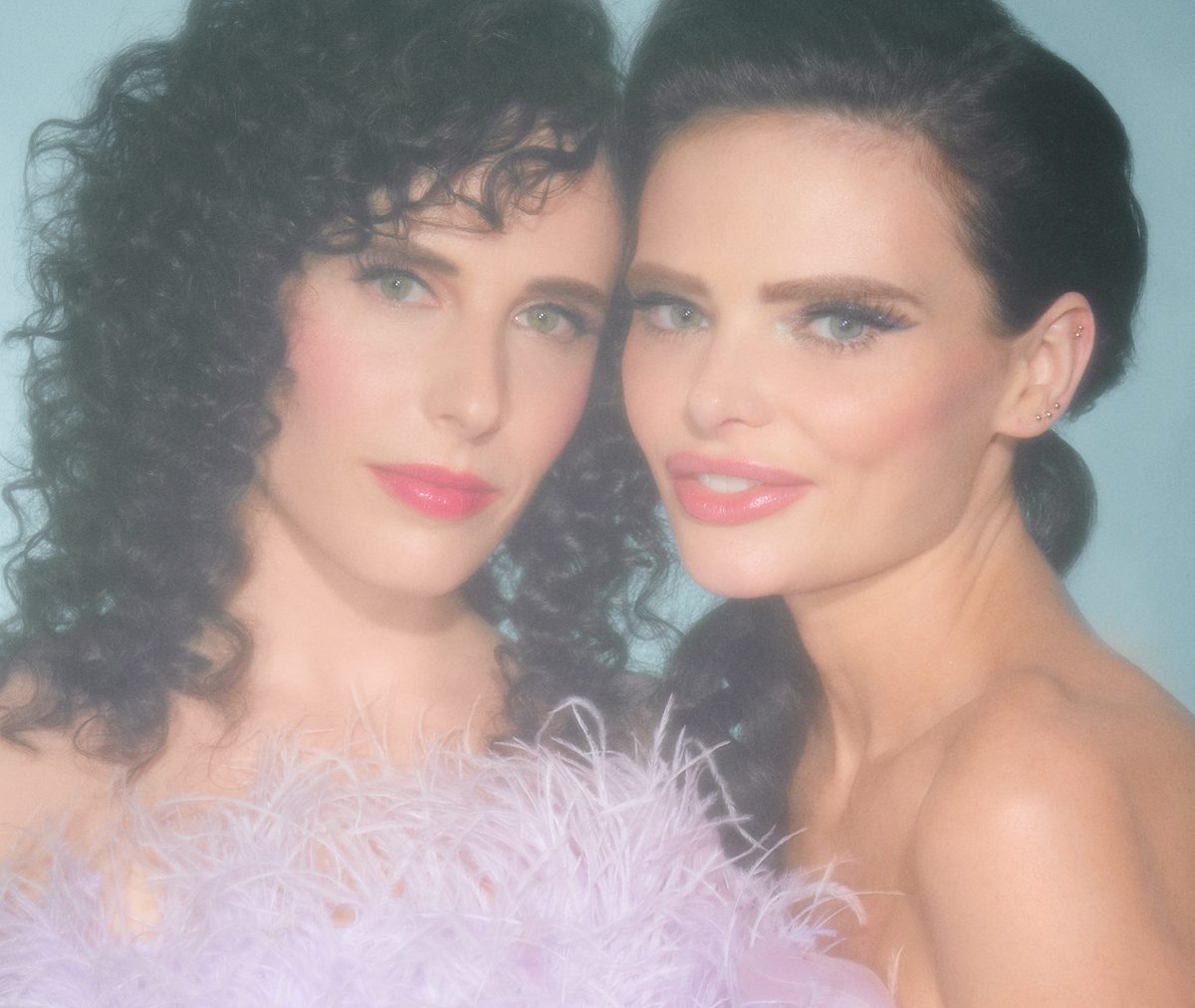 RACHEL RABBIT WHITE:  We first met on the full moon in Leo last February. We'd gathered to carve candles with mutual friends. At some point the topic turned to goddess worship. I asked you who your goddess was and you said "my goddess is Elizabeth Taylor." Do you have an altar to Elizabeth Taylor? Can you tell me how she fits into your daily practice?
MARISSA ZAPPAS: I remember that night so well. I was wearing my yellow boots that were previously owned by her.  That was the first conversation we ever had. I have an altar to Elizabeth and the most powerful object on it is a signed picture of her. She sent it to me in second grade because I used to write her love letters and my grandma would send them. I try to light a candle for her each day. Speaking of cosmic encounters, I think perfume enters people's lives with it's own agenda, it's more than an object, it's totemic. Can you explain how that ritual on the beach you did two years ago manifested this project?
RRW: A year before we began making the Paradise Edition perfume, I was going through a break-up and I saw this healer, Madre Jaguar, who told me it was a very fertile time for me. In the Empress card sense, I was in a phase where I could give birth. I couldn't feel it, so she suggested I do a ritual to enter my next phase. She told me to wear all white and throw white flowers into the ocean [at Santa Monica] as an offering. Given that we made an ozonic white floral scent, I  believe that ritual birthed the perfume. At that time I was working with Lilith, who rejected Adam before Eve came along. I was having one of those long break-up cries when Lilith came to me; when I felt her energy, I hallucinated the smell of jasmine. There was a moment where I tried to ask her the point of life and she told me the universe was an accident; I titled one of my poems after that line. She told me, "if you fear me you make me your god, if you fear money you make money your god, if you fear romance you make romance your god." I feel like the perfume was a gift from Lillith. 
MZ: That's so beautiful.  I've told you about how determined I was to make this perfume, it's very hard to explain, it was almost as if there was a force outside of me also trying to make it happen, now we know it was Lilith. Before even talking to you about it, I knew it had to be jasmine.
RRW: Jasmine is so powerful. I want to ask you about violets, which we've bonded over. I've been fond of violets since learning about them in the language of flowers, how women would send them to each other as a sort of sapphic wink. 
MZ: Violets are my favorite and honestly so underused in perfumery I think because we associate them with powdery old lady smells, which is a shame. Whenever a violet shows up, it's one of those signs that lets me know I'm in the right place. The Hole song "Violet", the last line of Tennessee Williams's "Camino Real"…I've used violet essence off and on over the years for help with having less fear. We both seemed to agree from the start that jasmine was the flower to focus on in our perfume. Florally speaking, jasmine symbolizes sensuality and modesty. Why do you think you were so immediately drawn to jasmine? 
RRW: I  probably first really encountered jasmine the first time I went to Hawaii, where it floods the air at night — it's intoxicating. It's considered an aphrodisiac but jasmine feels lucky to me. Sensing it in the wild is like seeing an angel number. It's moths that pollinate jasmine. When I was a child I had this thing where if I saw a white moth I felt like it was a sign. It meant things were okay. When we first talked about making a perfume for Porn Carnival, you asked what the book smelled like. I'd just written all these new love poems for a new extended edition of the book. I wanted something clean but sexy.I think about perfumes as "day" perfumes or "night" perfumes, but I wanted an all-day-in-bed-with-your-lover perfume, a-never-leaving-bed perfume. Both perfume and poetry create something ethereal, a vibe. As a perfumer, you are a total perfectionist and work a lot to get the scent exactly to the point of magic. What perfumes have given you that magic feeling in your life?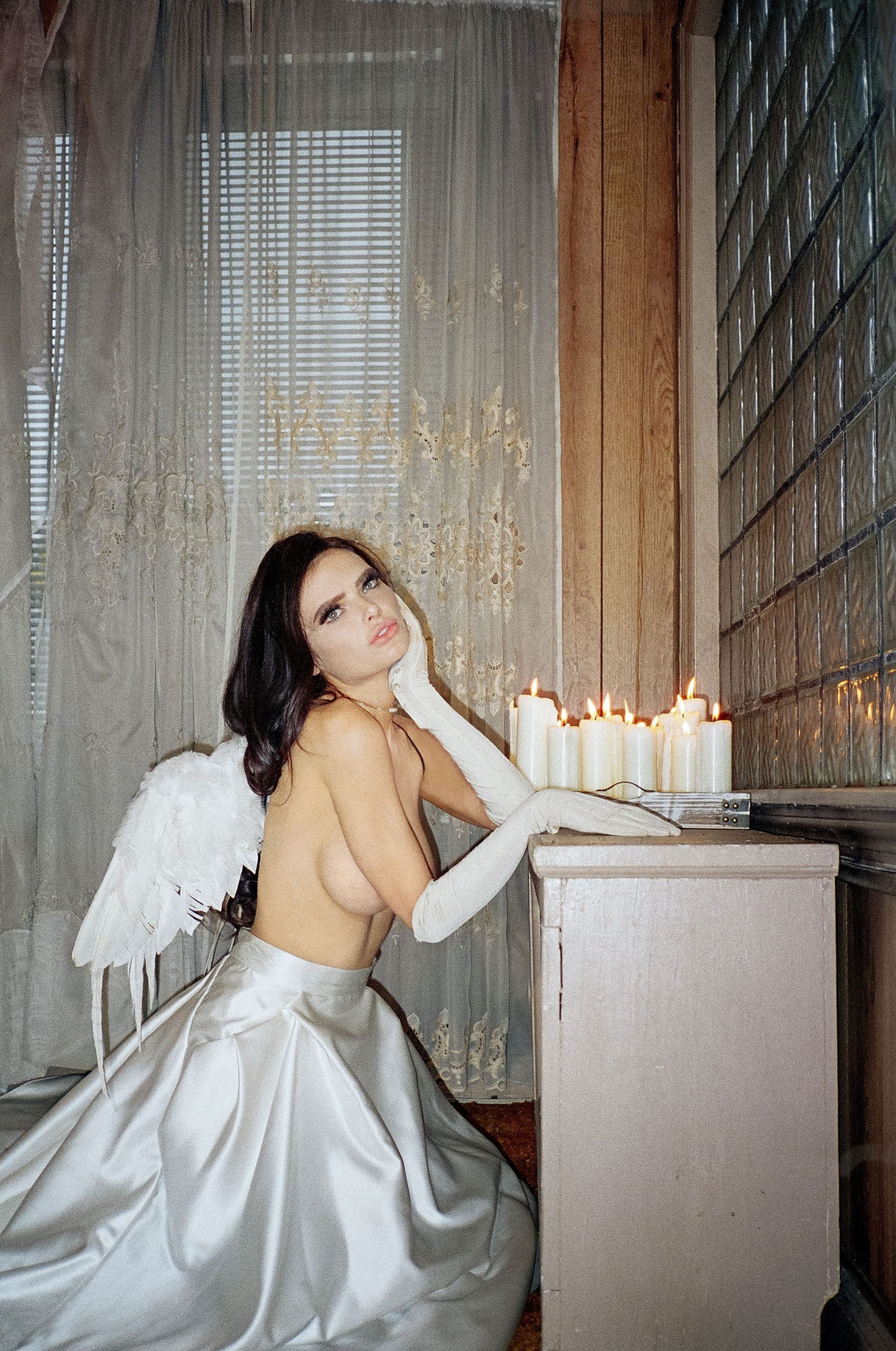 MZ: Shalimar was my great grandmother's scent and I wore it after she died to channel her. Perfume is a part of matriarchal lineages, the way it gets passed down. I think Nahema, also by Guerlain, was the most personally transformative for me. It's this psychedelic rose perfume, like looking at a rose through a kaleidoscope. I've heard it contains zero real rose oil, which blows my mind. It made me think about the possibility of constructing something magnificent without having the typical tools to do so, and how the best art comes from that place. It marked my entry into adulthood; it's a very mature smell. Graceful, but completely wild at heart.
RRW: I feel like perfume is a way of tolerating oneself. It brings us to a space of fantasy, a realm of self-romance rather than self-hatred. There is so much shame in just being alive. When you smell a perfume and you fall in love with it, it evokes images and daydreams. It's a way of romanticizing yourself. We start wearing perfume at adolescence, when we start dating and seeing ourselves in a more romantic light. What you realize when you start to become a sexual person is how important scent is to love and sex. The first time I smelled Paradise Edition we were at the beach and you brought the sample. It was magical as the scent has such a seaside vibe, with the top notes of saltwater and bergamot and orange. I think that was such a revelation for the white floral.
MZ: I only really understood what you wanted after smelling your bottle of Gucci Envy. You had been trying to articulate it for some time but I wasn't really getting it. I kept thinking it had to be a dirty white floral, but in reality you wanted something much fresher, more ocean air and silk sheet. Have you ever incorporated scent or perfume into your actual writing practice? 
RRW: I do put on perfume as a reset while I'm writing. Perfume is a reliable portal to unlock the past. It's funny how we love a perfume then can move on from it. It's like the perfume is a guide; a signature scent is like a guardian angel. When I first met Nico, I felt this sense of a guiding force around me, but then when I left New York and moved in with him and I had this feeling like the angel was gone. The Internet assured me that we have many different angels watching over us during our lifetime, and that when you learn the lesson they were trying to help you with, they move on. Maybe perfume is the same. I feel like when you write setting details, scent is so evocative and it takes very little to summon it. Say someone is peeling a clementine. Someone is ducking into the subway in New York and it's springtime and raining. These things have specific scents.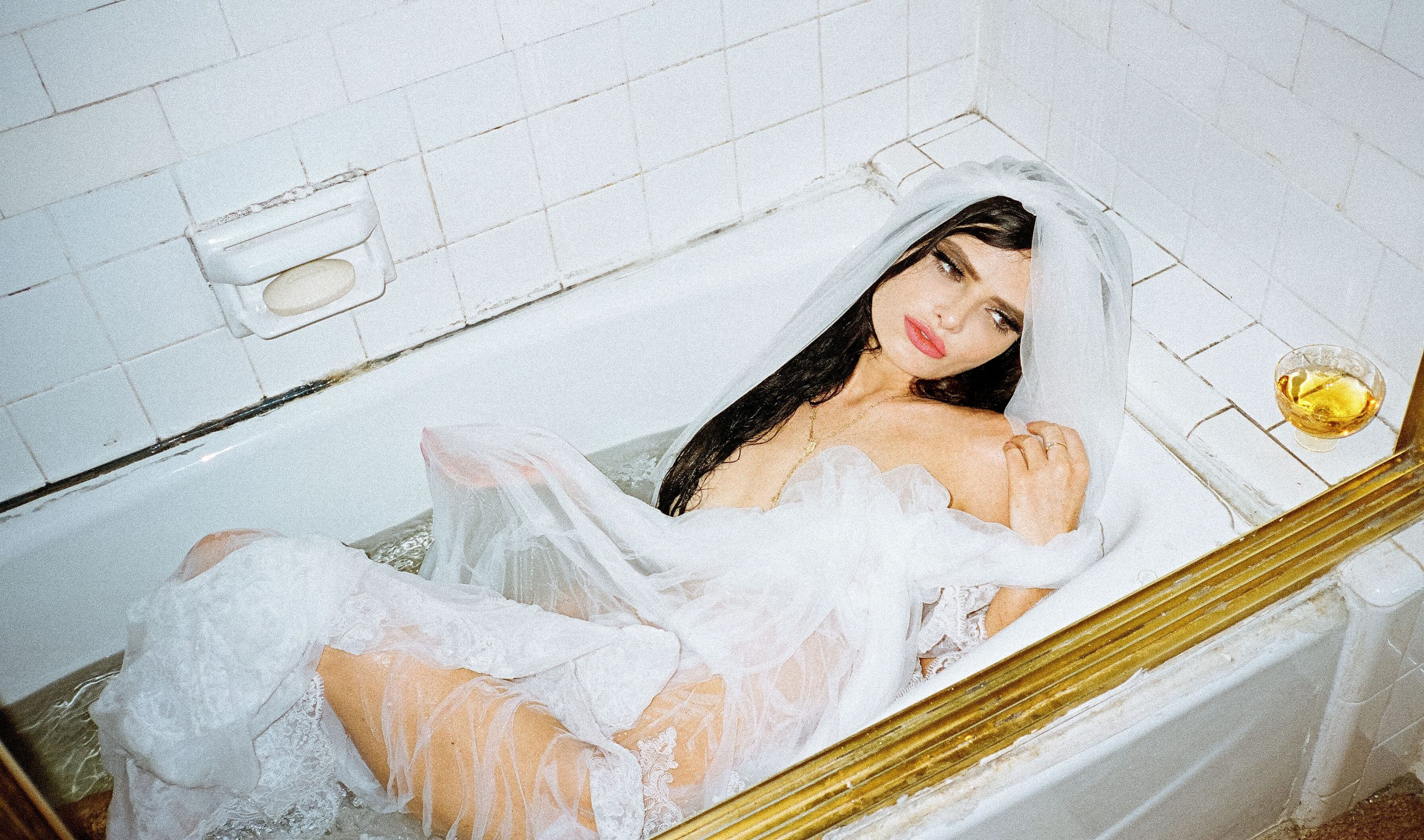 MZ: Derrida uses a lot of words, poetry uses some, and perfume uses none. I love his hedgehog metaphor (in the essay Che cos'è la poesia?), that poetry is like a hedgehog that rolls itself up in a little ball, making itself smaller to accomplish something actually very complex. Perfume is also accomplishing something complex in terms of craft and why it is worn. There's complexity in frivolity and fantasy, and perfume is often viewed as extraneous or not serious. I also love how he says good poetry induces amnesia since perfume is something that I often think is meant to be forgotten and then remembered again. Applying perfume is always a spell. You can use any perfume magically, it's just about intention when you apply it. What do you think is the spell in our perfume?
RRW: It's a love spell. The perfume contains love spells, sex spells, marriage spells. It's like that New York Times recipe for the roasted chicken that supposedly makes a man propose to you. I can't speak for the roasted chicken, but pair the perfume with some sigil magic and you've got it. 
MZ: I remember when the pandemic hit, we took a short break from working because we didn't want to associate the pandemic with this scent. I feel like it is even more powerful because of it, somehow. 
RRW: I dream of the day when we can have poetry readings and sell the perfume where people can try it on the spot. It's been nice to see that in the pandemic, people still wear perfume even when they don't have anywhere to go. It makes sense: perfume is about daydreaming, about fantasy. If anything is key to surviving the pandemic, it must be that. 
MZ: I remember you said a while ago, in a context I can't quite remember, that heartbreak is inevitable. I think this is the true message in our fragrance: go on, live your life to the fullest and get your heart broken. The most you can do is spritz some perfume and enjoy it.
Get a bottle of Paradise Edition here.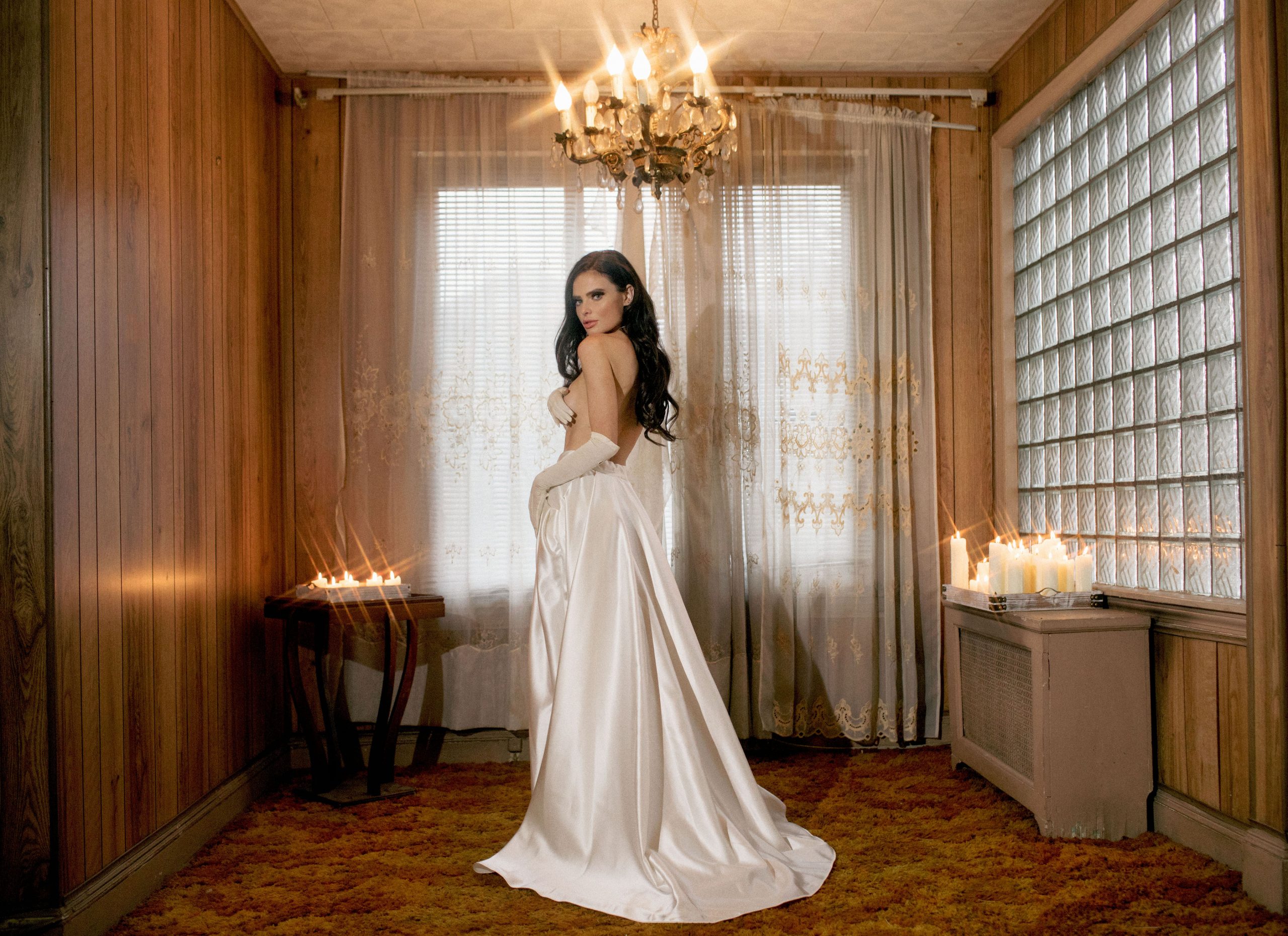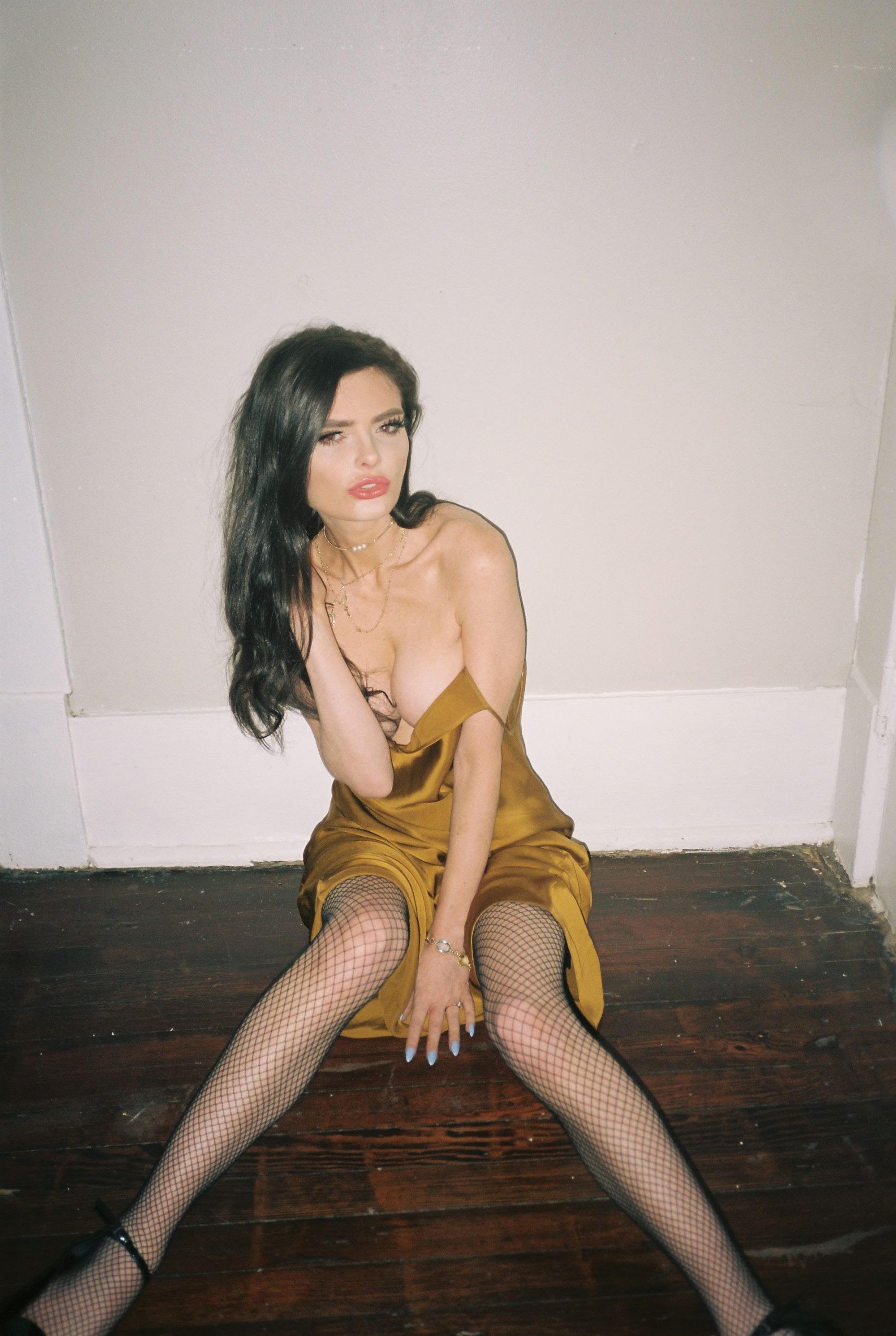 CONNECT WITH RACHEL RABBIT WHITE
CONNECT WITH MARISSA ZAPPAS
INSTAGRAM // TWITTER // WEBSITE
feature photo /Julia Comita
main photos / Jen Senn
final photo / Sabby Magic
hair & makeup /  Angel Gabriel, Koji Ichikigawa, and Marc Witmer
story /E.R. Pulgar