Omar Apollo and Maye are two of the more fascinating new Latinx alternative musicians leaving their mark on the scene. Young and relatively low-key, their music exudes a sensuality and bicultural effervescence grounded by a vibe as funky as it is mellowed-out. That said, the pair are not only colored by musical inclinations. Apollo was raised in Indiana to immigrant parents from Guadalajara, while Maye came to the U.S. at age 2 from Caracas, Venezuela and landing in Miami, a context that comes to color their work with something truly remarkable.
For Apollo, who has now far-expanded his palette from the e-boy heartthrob learning guitar on YouTube inspired by Prince to playing at Paisley Park and putting out a project with one of The Strokes, this means a sound that teeters the line between frothy R&B guitar licks and vocal runs and the range to make a corrido (for the uninitiated, "Dos Uno Nueve (219)" is a new masterpiece of the form). For Maye, who only has four songs out but has managed to captivate the attention of millions from fellow indie musicians The Marías to Former U.S. President Barack Obama, this is a slinky and unapologetically romantic indie pop that can veer into bolero (as on "Tú", her biggest track) and reggaetón territory (her pared-back cover of J. Balvin and Bad Bunny's "LA CANCIÓN").
LADYGUNN caught up with Maye and Apollo over Zoom as the pair interviewed each other about growing up Latinx in the U.S., mental health, dealing with quarantine, loving Bad Bunny and Celia Cruz, and putting a new spin on old genres of Latin music.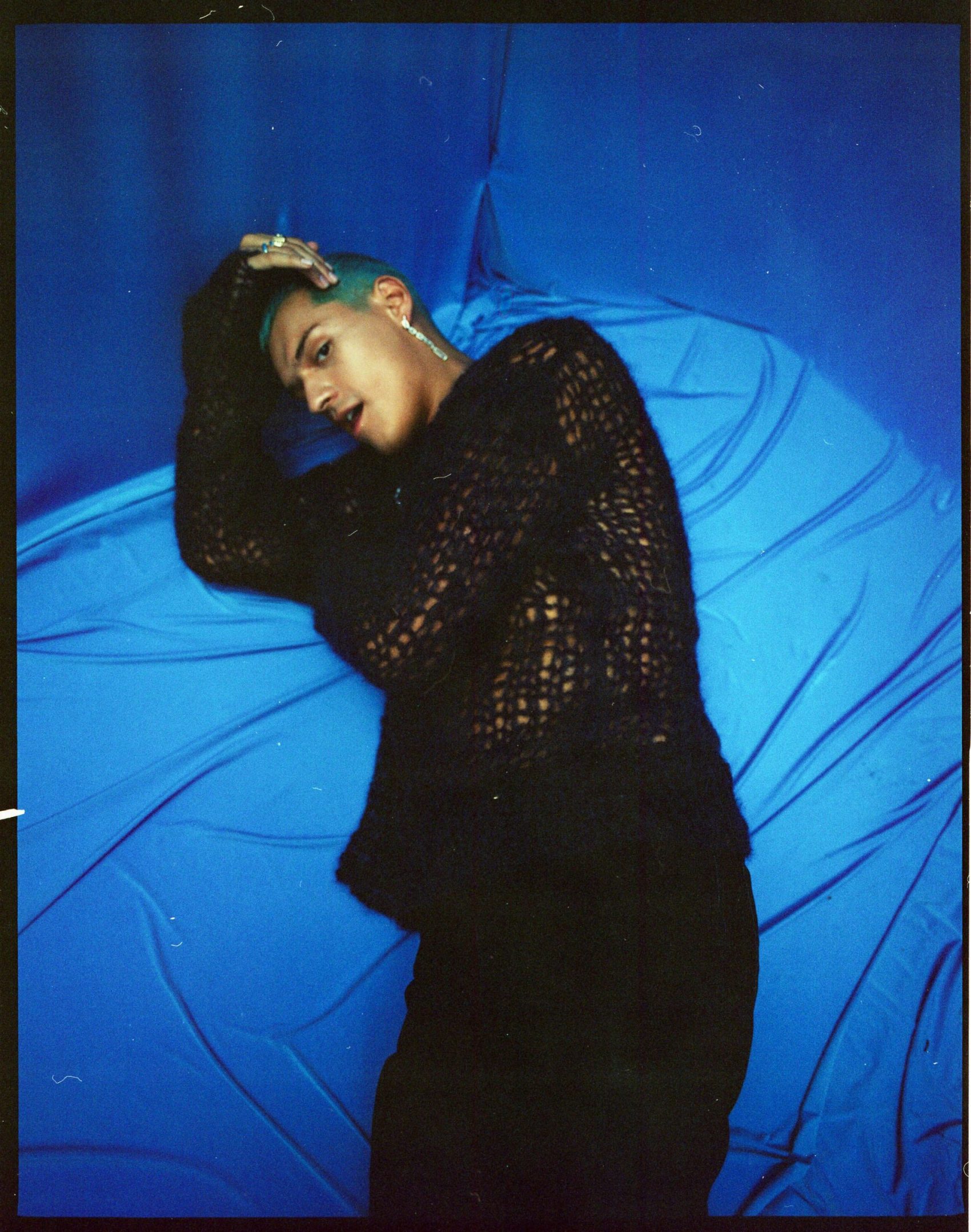 OMAR APOLLO: Where you at girl?
MAYE: I'm in Miami!
OMAR APOLLO: Oh…Mi-Ah-Me….I'm in New York, East Village.
MAYE: My brother's in New York! A little piece of me is in Clinton Hill.
OMAR APOLLO: What up, girl? I haven't seen you in so long!
MAYE: I been good. You?
OMAR APOLLO: I been making a lot of music. I made a fire ass song yesterday.
MAYE: What kind?
OMAR APOLLO: Some good shit! [Laughs] I've been on this chillwave for a bit and sometimes I'll throw in some funk, but I've mostly been on some upbeat type shit lately. Some shit you could dance to.
MAYE: Kind of "Stayback"-ey?
OMAR APOLLO: It's more danceable! What have you been doing in Miami?
MAYE: I came to just get some family time. I had some weeks out in L.A. working with [Patrick Howard] and my best friend [Fernando Belisario] for a week, went back to writing on the guitar a little bit. We tried to create a world with the songs that we wrote.
OMAR APOLLO: You seem really chill. When I met you in Mexico—
MAYE: —I was on one!
OMAR APOLLO: The first day we met we went to that Bad Bunny concert, remember? That was so amazing, I love Bad Bunny.
MAYE: A life-changing concert, for sure.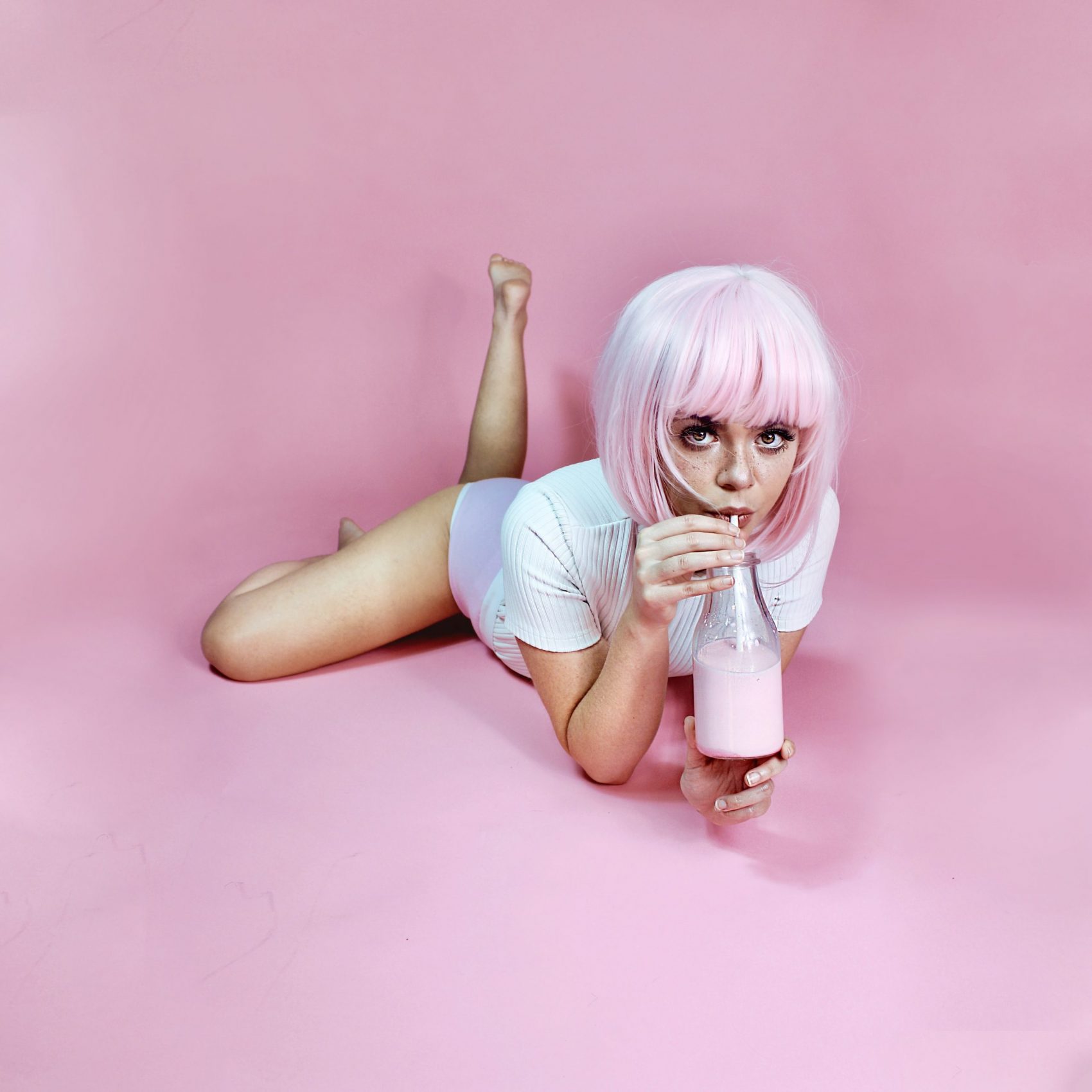 OMAR APOLLO: Yeah. How have you kept up in quarantine?
MAYE: I've been dealing with depression, honestly. Seeing a therapist, trying to connect back to the world, back to people. I need to hang with you soon.
OMAR APOLLO: I'm happy you're looking for steps to help with that. I have a therapist too and it's great.
MAYE: I've caught myself being embarrassed about it because not a lot of people talk about it, but it's okay to not be okay.
OMAR APOLLO: I definitely have my weeks where I'm down in the dumps don't wanna do nothing, just have the same show playing for 12 hours, but it's nice to go out on a walk by yourself. I feel you, it's a rough time.
E.R. PULGAR: I wanted to ask you both about your relationship to the genre label Latin Music, which seems to be growing and collapsing by the day.
OMAR APOLLO: Latin Music is something that was brought up to me—because I'm not making a lot of music in Spanish. When we think of the main genre for Latinx artists it's reggaetón, but we are everywhere with it. 
MAYE: I think Latin Music has always been there, but for some reason now people are like "oh, Latin Music." I'm happy that we're reaching the mainstream now, but it's important to acknowledge that, at least in my life—it's always played such a major role. It's so complex—there's cumbia, bossa nova, reggaetón, bachata, baladas, banda, música regional! It's a whole world that encompasses Latin Music and it's not as simple as just labeling it reggaetón. It's a lot deeper than that.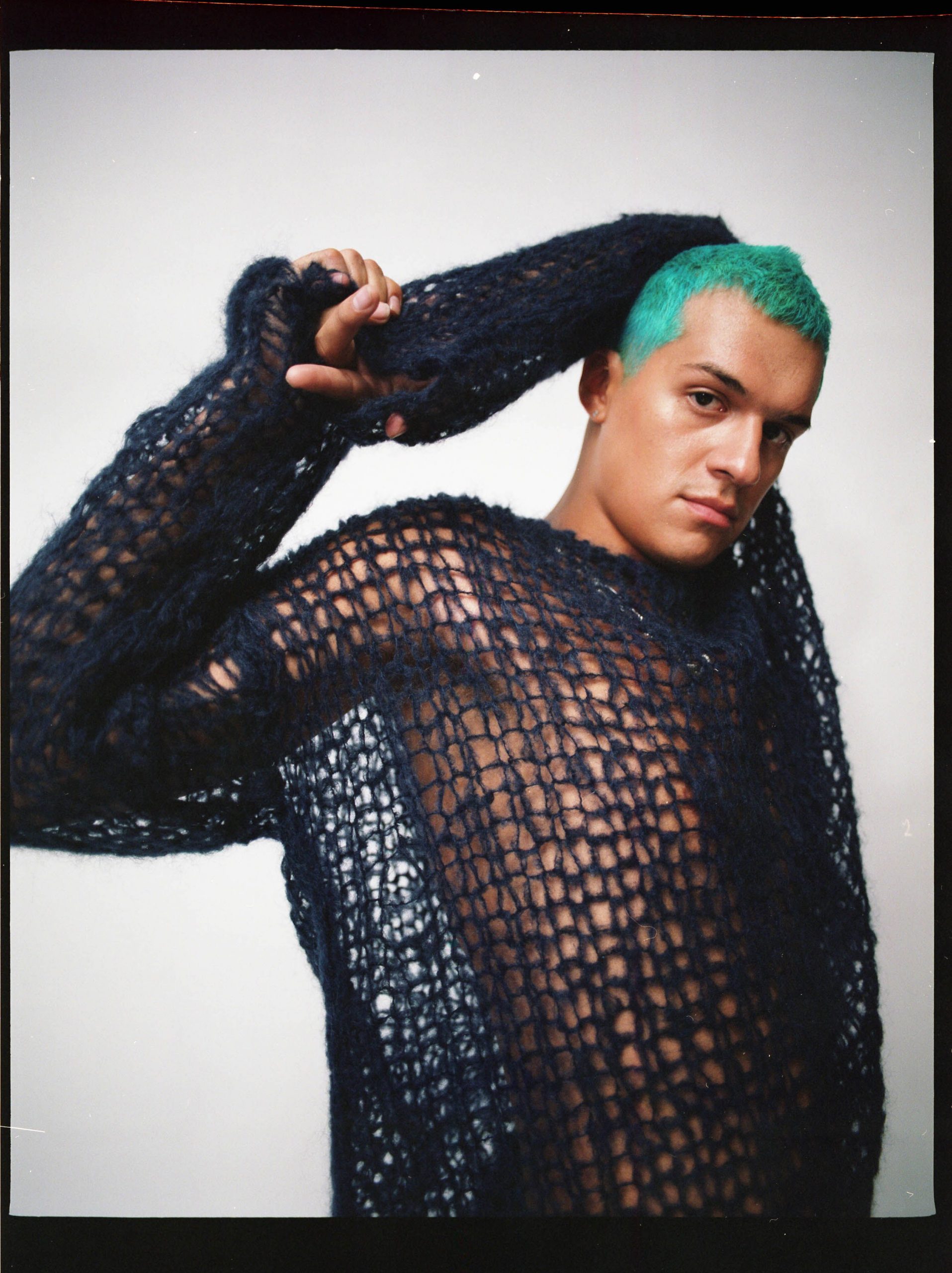 OMAR APOLLO: What's your process like? Say you have the whole day to make music, nothing else to do, you're home and you wanna make a song, kinda not inspired—what are you doing?
MAYE: Honestly, I've kind of always just picked up the guitar and messed around with chords, with little worlds I want to explore. I'll write the melody and lyrics—usually about something I'm going through or want to get off my chest—and go from there.
OMAR APOLLO: Do you ever write from a perspective that's not your own?
MAYE: Sometimes for other people I tap into different characters or experiences. And you?
OMAR APOLLO: It's really weird—if things that aren't in my control are being chaotic, I tend to be more creative. I tend to have more of a spark when there's a lot going on. If there's no pressure or spark or anything to do, my brain gets into this relaxed mode. It turns off. I won't be in the mood to make music. But if I only have a couple hours, if one of my homies missed a flight and shit's going wrong, I tend to flow better creatively.
MAYE: So you thrive in chaos?
OMAR APOLLO: I guess so, yeah. When I used to work a job, I'd really only come up with chords at work. When I'm on tour, I make cool shit in the green room or the tour bus. I don't know if I'm being superstitious—because I am superstitious—but I used to think location mattered when you make music. If you have history of making good stuff there and you leave it's like "oh it's because I'm at home or because I'm not here or over here." I moved a lot. For me it took a lot to realize location does not matter.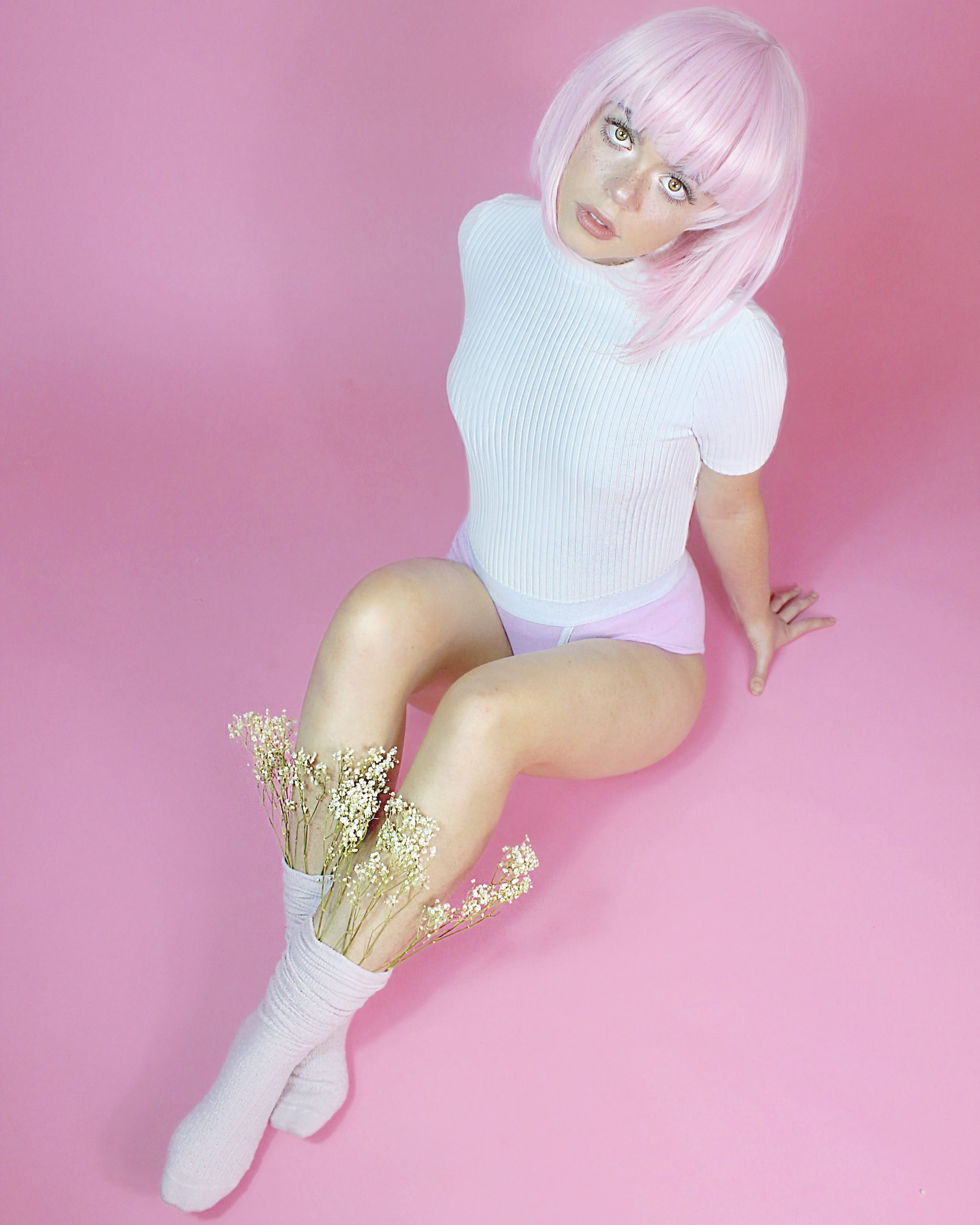 MAYE: I'm still trying to make peace with that. I had a little studio in a garage of an old house of mine. I had my own little world and the best songs I've written came out of that place. It doesn't exist anymore and I find myself having dreams of that space. I [realized] I can't get fixated on having a physical place to write. It's the essence; wherever you go, you have to bring that essence with you.
OMAR APOLLO: If there's chaos it's better for me! I totally changed how I look at it now. Anywhere I can make music. You got new shit coming out?
MAYE: We're working on an EP right now. I think it's gonna be eight songs. Right now I want to just fall in love with writing again and get that muscle going. I'll admit that in quarantine I gave myself a break but now I'm trying to build that momentum up again. I was gonna ask you about Appolonio…are all the songs on that project songs you wrote in 2020?
OMAR APOLLO: Yes! I wrote them from the beginning of quarantine to about two months before I released it. It was all fairly new.
MAYE: How did you go about choosing those collabs?
OMAR APOLLO: When I make music, I don't plan a feature ever. For "Want U Around" I met Ruel in Australia on tour. Everyone that was on the lineup became friends and kept in touch and he sent over a song for me to get on. I sent it over, he sent it back and it felt right. With Kali [Uchis], we just got cool as fuck out of nowhere, I love her. I've been a big fan for a long time, and she DM'd me and we linked up. We were just friends and then I played her the project and she got on "Hey Boy".
E.R. PULGAR: You both have something beautiful in common, which is the use of old styles of Latin Music in a modern way, Maye with boleros and Omar with corridos. 
MAYE: I've always been obsessed with boleros. I don't remember growing up listening to them, but as a teenager I became fixated with old Celia Cruz, Los Panchos…that old, warm vinyl feeling. Boleros are so nostalgic. 
OMAR APOLLO: I saw Obama put "Tú" on his playlist!
MAYE: I'm still processing that…crazy. I remember Ferny tried to write a song pretending he was me, and he showed me the chords and I wrote the lyrics. Boleros have always been a personal thing for me and I'm happy it worked out.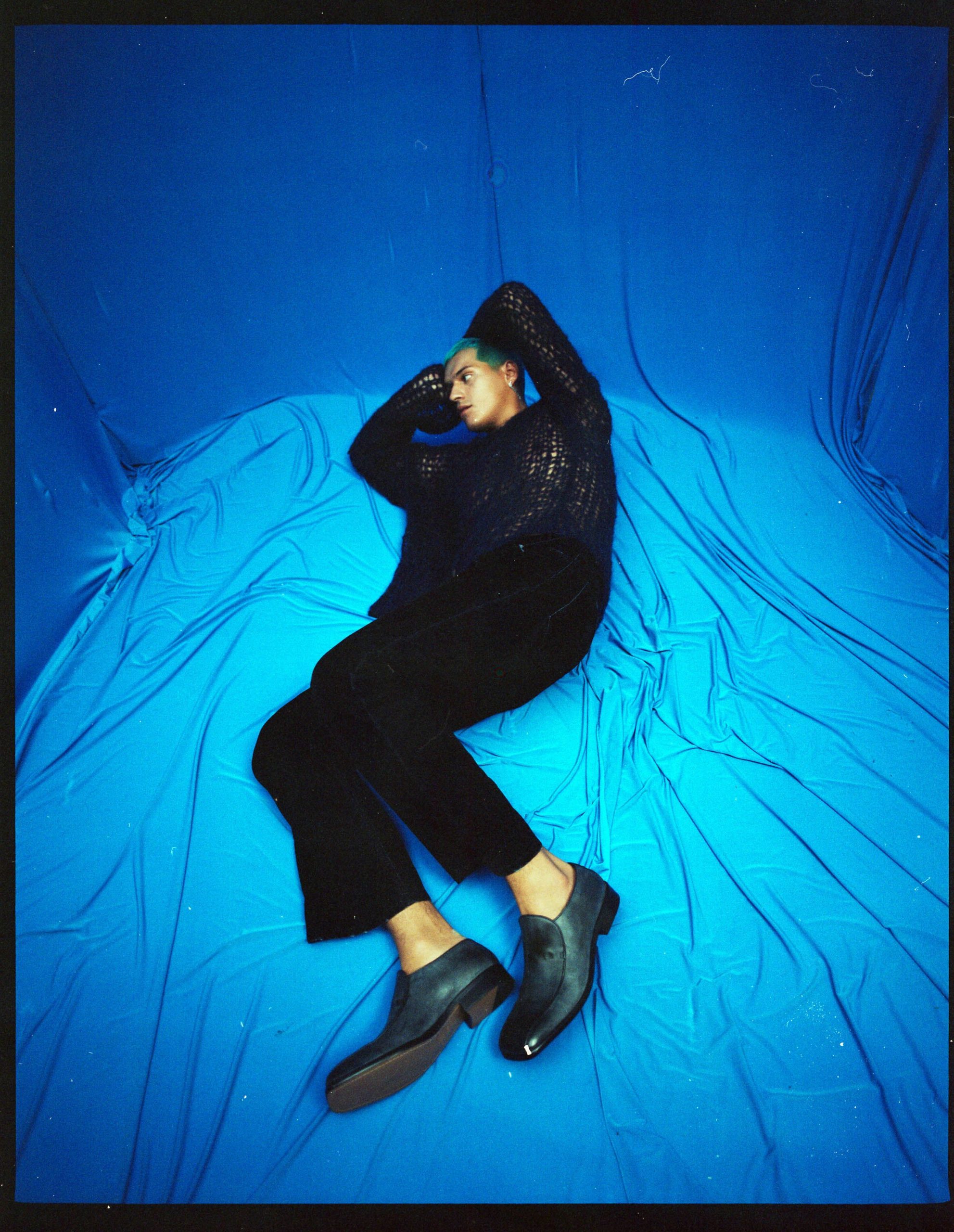 OMAR APOLLO: I listen to all the new shit that comes out, but I also have a deep passion for music from the 70s, 80s, and 90s. I love how that music was on tape. Even in the 50s, music had a different feel to it. It wasn't as accessible to make music either, so if you had a song it meant you were fire as fuck. The 70s was the first time anyone heard something like Jimi Hendrix or Prince. Today we have a mix of things that are fun and free, and then this really well-thought out other thing from the 70s, and I feel like I pull from both. I wanted to put R&B runs on a corrido. I wrote it with Isidro and Chito, my homies. I've been writing a lot more in Spanish. I think you're good at that. I keep trying to write with you and you keep curving me!
MAYE: I'm not, I promise! When I'm back in L.A. let's make it happen.
OMAR APOLLO: How often do you find yourself making music? Is it like periods of work and rest, or are you always working?
MAYE: It kind of felt like we went hard for a month, but I do try to pick up a guitar and just connect to music every day. I wanted to ask you how writing in Spanish is different from writing in English for you.
OMAR APOLLO: I was raised in the U.S. and put through this education system, and my sister was born in Mexico. At first writing in Spanish was hard for me and then I started listening to a lot of music in Spanish—I always have, but I started paying attention more. As a first-generation Mexican-American we have a broken Spanish with our parents, which I think a lot of kids who grew up like that can relate to. Like they'll speak to us in Spanish and we respond with some words in Spanish and then English or reply in English. That can be stifling when it's time to write. I started speaking Spanish more, watching Spanish films, reading Spanish, my mom would make me read prayers in Spanish. 
MAYE: How did your parents feel when you showed them the corrido?
OMAR APOLLO: They called me and they loved it! My sister loves it too. They were grateful I took the time to do that, but I felt like I needed to. It was about my loving music and wanting to make it. How do your parents feel about your music?
MAYE: When I started I only wanted to write in English. My dad, who's also a songwriter, told me writing in Spanish was my secret weapon. I didn't feel it was happening naturally until one day I did. I feel like you can express things in Spanish in a more poetic way. It's a totally different experience writing from one language to the other, but I do think in both languages. Do you see yourself releasing an LP in Spanish?
OMAR APOLLO: I got one, low-key! I got eight songs all in Spanish that I think could be on a project, I gotta play them for you.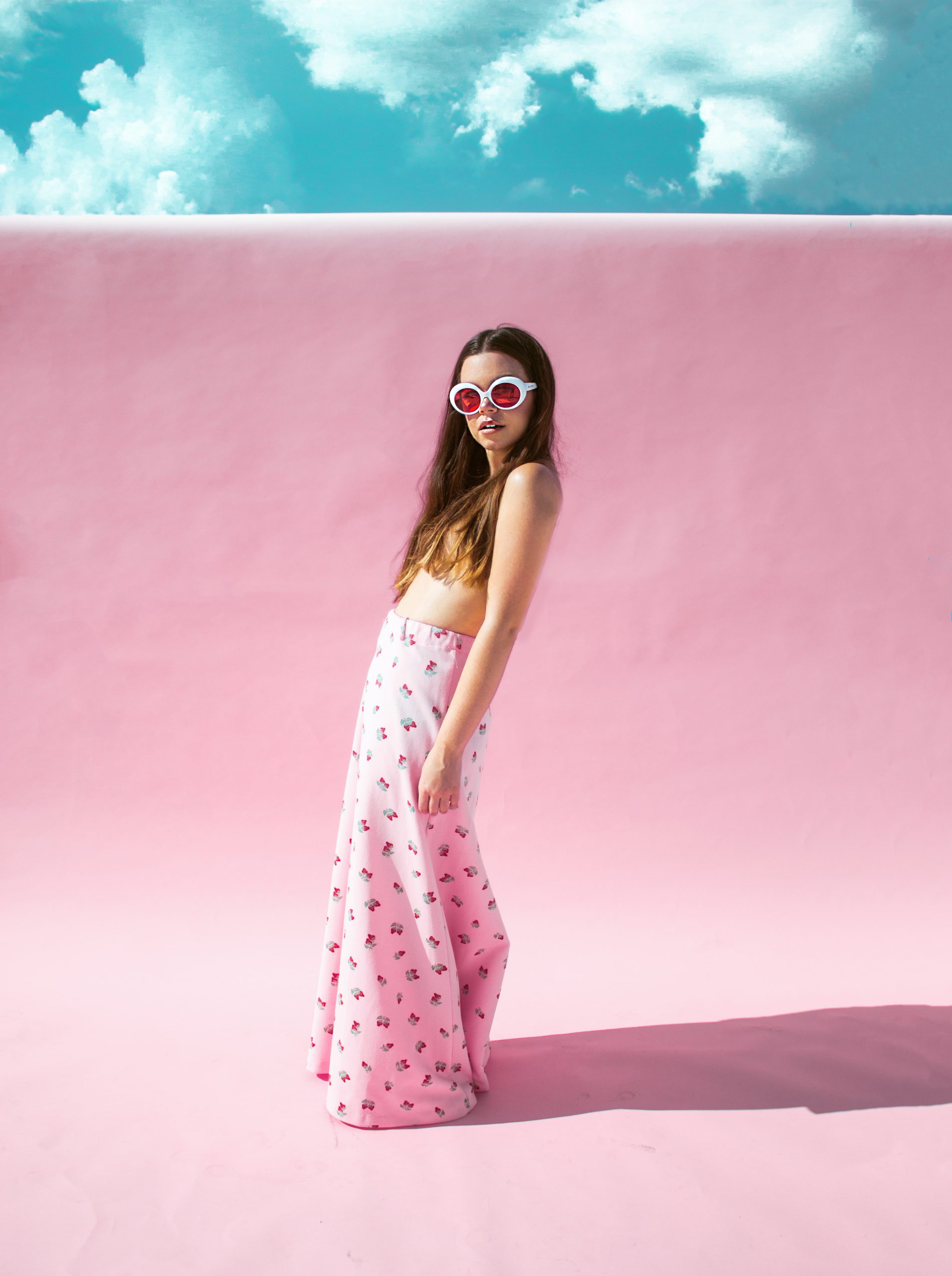 CONNECT WITH OMAR APOLLO
INSTAGRAM // TWITTER // WEBSITE 
CONNECT WITH MAYE
INSTAGRAM // TWITTER // WEBSITE
photos / Fernando Osorio + Julian Burgueño
story / E.R. Pulgar