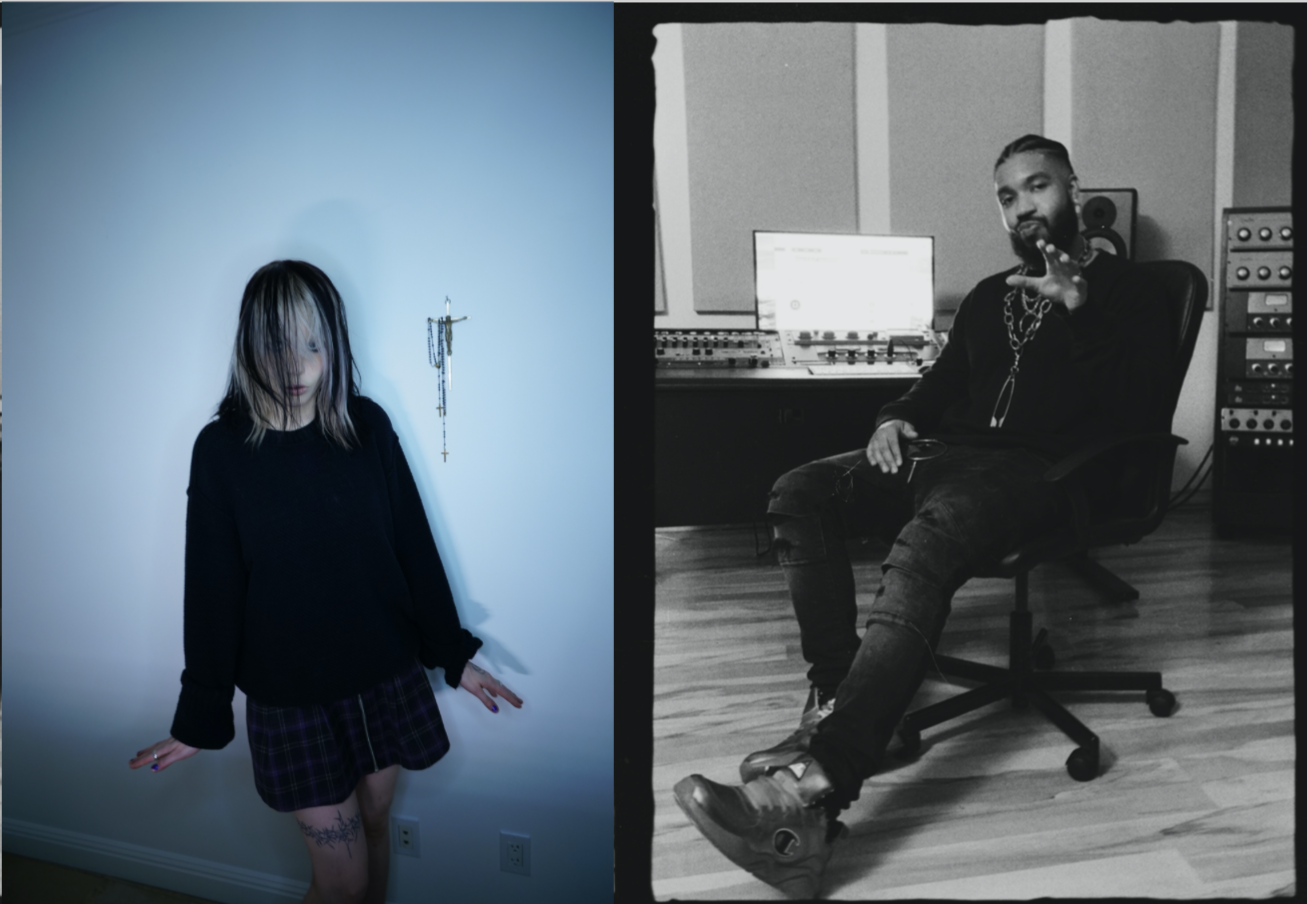 Enigmatic alt musician Alice Glass's latest single is as grotesque as we'd expect from her. "Nightmares", a crunching, glitchy and delightfully chaotic lambast, was crafted alongside Jupiter Keyes. The single is the cherry on top of Sermon 4, a compilation album celebrating the fourth anniversary of experimental NYC-based label Sermon 3 Recordings. With a new record on the way, Glass is picking up where she left off with a renewed and palpable vigor.
The compilation is a cross-genre effort that ranges from Yaeji-esque house songs to indie rock to gnashing electronic bacchanalia. Curated by label head and prolific Brooklyn producer The 83rd, Sermon 4 teleports the listeners to every kind of scene we're missing now. There's a freedom here steeped in DIY sensibility, a freedom that both Glass and The 83rd value when it comes to creation. The pair called each other to talk about creation, borscht, keeping DIY sensibilities in the studio, and reimagining a music industry where the artists take the reins.
***
Alice Glass: How are you doing?
The 83rd: How are you doing?
Alice Glass: Good, I haven't seen you in so long!
The 83rd: I know, not since Public Arts.
Alice Glass: It's good to be on a call with you. So, how did Sermon come to be?
The 83rd: I was supposed to sign to Roc Nation and it didn't work out. Them and a bunch of major labels toyed me around for a while and I was done with the suits. I said fuck this, I need something that's not on anybody else's terms, something that is for the people and by the people. 
Alice Glass: I'm so glad that you didn't do that because now we are working together.  I'm really bad at meetings like that. They're like "hey, let me wine and dine you" and it's like…how much will this cost me later? Especially with music; you either like it or you don't, but it's never just about music these days. 
The 83rd: That's the thing. I wanted to create a place where that's what it is. Where people don't get to put their ego on their brand or on the music. All we want to do is put out music, and if you don't like it…listen to something else. I'm not going to tell the artist that they're wrong or that they need to change their sound. Artist over the brand is how Sermon operates, and that was huge for me. 
Alice Glass: I would feel uncomfortable being in control of someone's creative output at all, but there's a lot of people that like that, I guess. It's just weird to say that someone creatively is on the wrong track.
The 83rd: There's no finite measure, and that's the thing. I want to watch people's brains work. I wanted to create a place where we weren't chasing trends.
Alice Glass: I had no idea how much work goes into writing radio songs. You know what a topliner is? I had no idea what that was…
The 83rd:  I noticed a couple times where there's something unexpected, like a party wants too much of this or that, then everyone gets short-term memory and starts turning on each other. I firmly believe that our value isn't based on the amount of followers or trends because charts come and go. I think being your highest self and being good to people will rewrite what the music business is and what the media is. With no suits in the middle, we can do whatever we want to do.
Alice Glass: I never really considered working with a total stranger. There was one time that a producer went over my head and sent my  latest version of my song to a label without even hearing it first and I didn't like that version at all. It brings into focus the reality that we are so disposable that like you can bleed your heart out and it's not enough.
The 83rd: For this compilation, I reached out to the homies. You and I met a couple years ago at a show. I had master-engineered "Youth Problem" and I remember one day I was so lonely. I felt like there's a lot of fake people in New York, and  it was like corona time when it was supposed to be club season. I work in clubs in New York. I do a lot of live shit, I'd be making my money—there was nowhere to go. I just needed humanity, and I remember Jupiter [Keyes] and I were just talking about business and we would like send each other food. He would send me like a soup he said you had made…
Alice Glass:  The borscht?
The 83rd: Yeah!
Alice Glass: I remember trying to make a really good one. I remember you're a good cook.
The 83rd: I be cheffing! I have a skin disease, and when I eat salty foods or fatty foods my  eyes swell up really bad, which sucks, so the only way I can stay out of the E.R. is controlling my diet.
Alice Glass: Now would not be a good time to go to the E.R.
The 83rd: That's what I kept telling myself! But yeah, I'm glad you were down to be on the compilation. It was as simple as you being down.
 Alice Glass: I was really excited. Your production was really fun to write over. I probably wrote like a lot of melodies, and I'm pretty sure this is the best one. I think this is one of  the handful of songs where it's just me and another creator without having to go through somebody else's opinion.
The 83rd: I actually had a policy a lot of the times when I've worked with other artists at the studio where I kick the manager out, I kick the label people out. If you're not making the music, then please get out. I really don't care.
Alice Glass: There's a thing too with being a woman where you want to make people feel comfortable. I don't want to be like a bitch, but I wish I would have done that. It's much better than just sitting there.
The 83rd: They're in the space and they don't realize you're bleeding there. 
Alice Glass: "Hey how about you scream more" and it's like… realize that it's not cool for the song I want to write. It's all the emotion that makes that.  I don't think I could write a song if somebody told me specifics beforehand. It would sound like shit.
The 83rd: Somebody recently asked about my process, and I told them that whatever comes out, comes out and I honor that.
Alice Glass: It's the ultimate freedom for an artist to be able to do that. I'm lucky that we don't have to rely on labels as much anymore and do our own thing. I might want to start my own label too, one where artists can do whatever they want and I support it or I don't. I never want to tell anyone what they should make artistically. 
The 83rd: At Sermon I actually prefer artist send me stuff. If it makes sense for me to help them out in that capacity I will, but if it's all of a sudden wrong if it's not released through us. I want to release stuff that I feel drawn to in that moment and not tell them "now you need to change this and that". Nah, that's their fucking record. Sermon 3 is just the shit I think is dope, and if I like [it] I sit down and post it—period. 
Alice Glass: Period. I love friends that introduce you to your new favorite band.
The 83rd: Exactly. That to me is what the media is supposed to do. They're supposed to be these people that love music and art enough to spread it. Then you have people who make art that you know and that also spread it. I'm gonna put the homies on, and that's the spirit you can stand by that's bigger than a moment in time or how people have scenes.
Alice Glass: That's the most fun I've had making music. Living in L.A. the past 8 years and living with actual real friends that I've met and are inspiring to work with has been everything. Especially for somebody like me that writes vocals, to sing in front of people that you feel comfortable with and to have that kind of support has been really life-changing for me.
The 83rd: It hits different when you can tell that a person is deadass.
Alice Glass: It's the most awkward thing in the world unless your immediate public likes it. Sometimes it feels like you're only making music for people that you personally know and you kind of put yourself out there for a multi-worldwide corporation.
The 83rd: And that's when the corporations switch it up. They should make you feel even more at home.
Alice Glass: No one has ever said "that fucking sucks," that's been really nice. Getting into the groove and having someone tell you it sucks is not a good feeling.

The 83rd: I won't work with that energy. I have told people to get out; a person tried to put that energy on me once, and as soon as I said that they knew that they were being disrespectful. My momma don't talk to me that way, so you need to fuck off. It's about creating systems where people feel comfortable can be their highest.
Alice Glass: We sound like little hippies!
The 83rd: Well, the world needs more of them!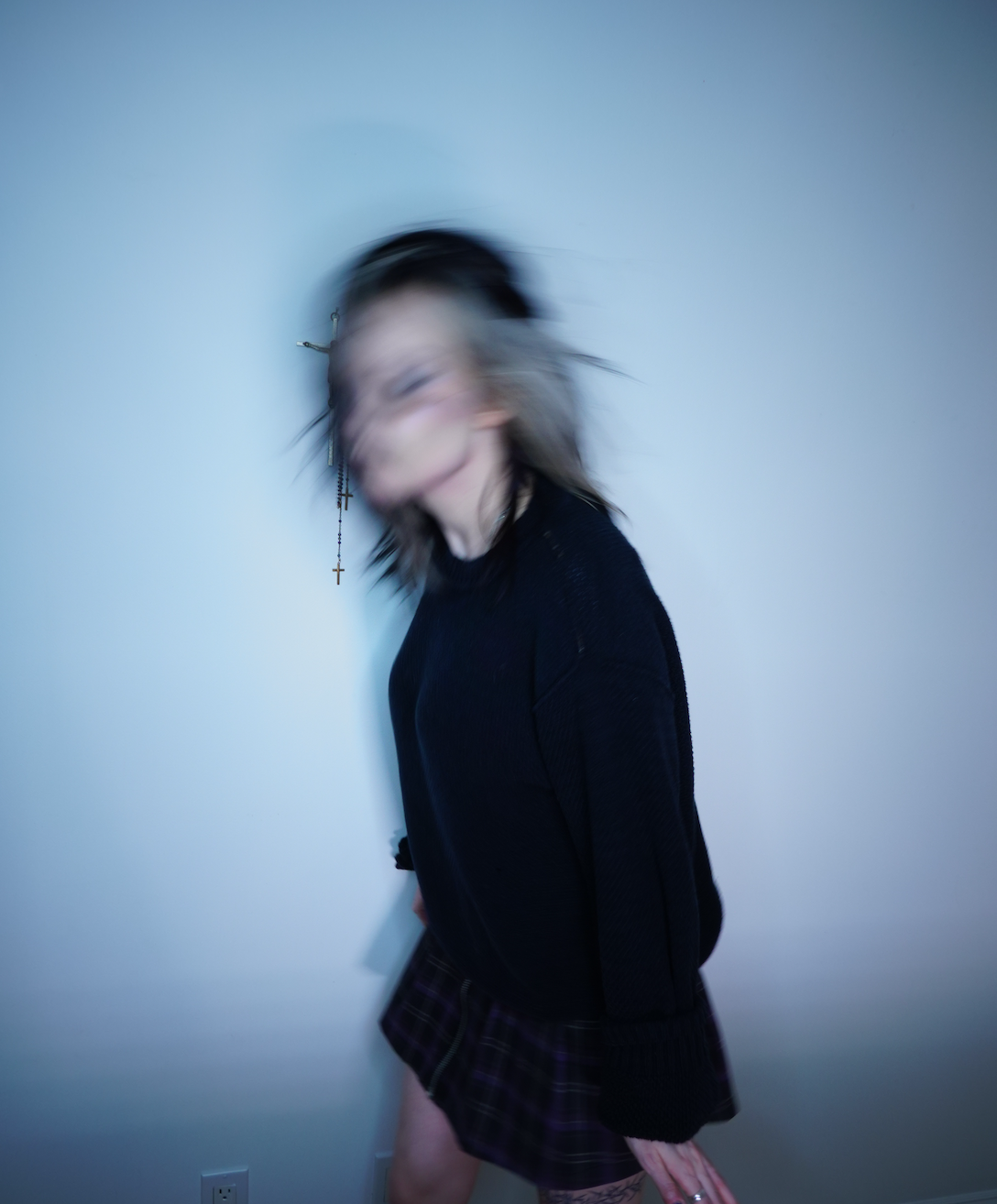 CONNECT WITH ALICE GLASS
INSTAGRAM // TWITTER // WEBSITE 
CONNECT WITH THE 83RD
INSTAGRAM // TWITTER // WEBSITE
STORY / E.R. PULGAR