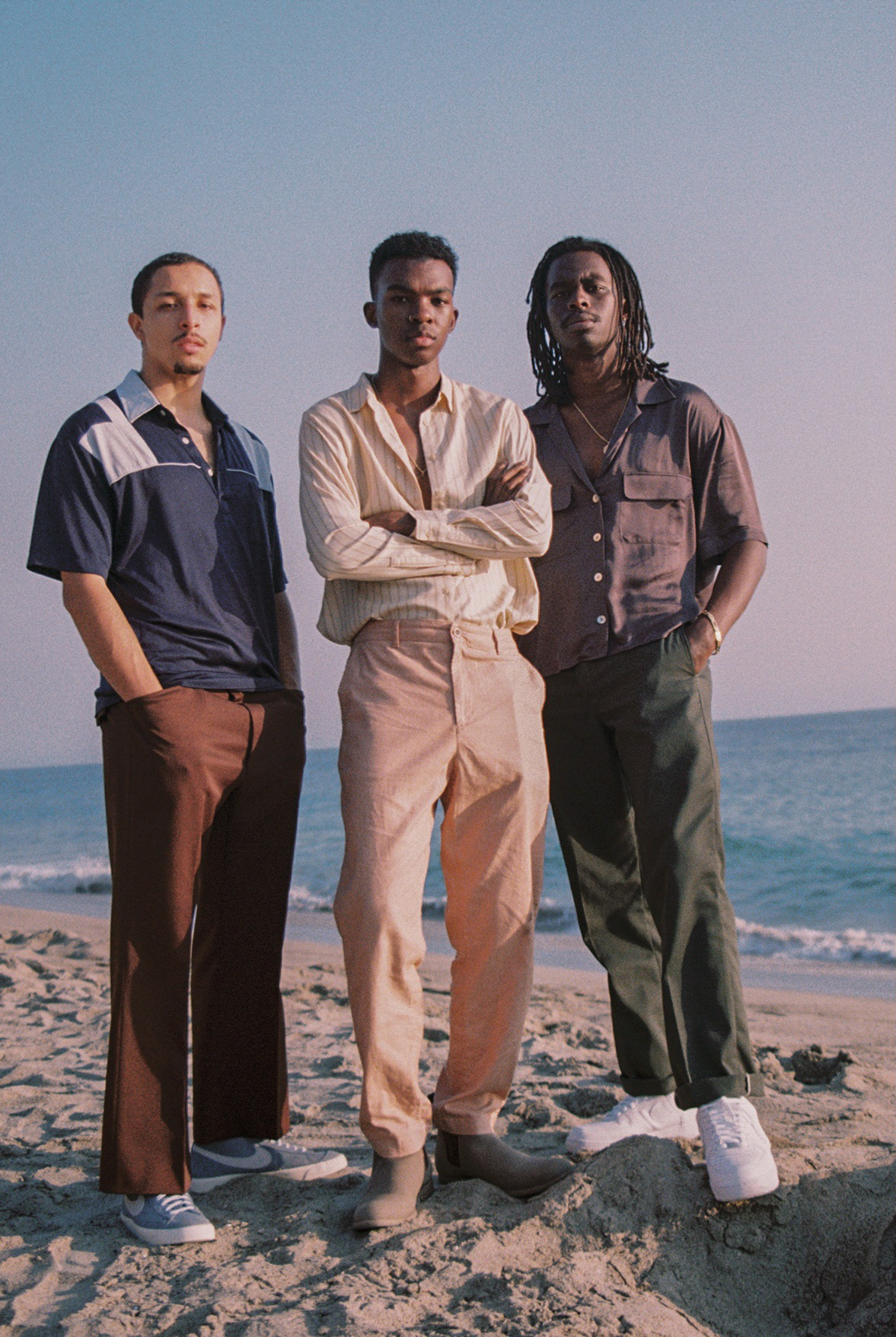 It is time to listen to Your Grandparents, but I guarantee this one isn't going to be some "back in my day" story of a track. Meet vocalists Jean Carter and DaCosta, as well as Ghettoblasterman who produces their tracks. Your Grandparents are a creative trio that places a modern take on previous decades with a nostalgic funk and hip-hop filled tone. 
Settling Your Grandparents into a singular bracket would seem confining, so let's just say they gift you with tracks pulling you into a romantic version of the present that somehow feels like it has already past. While Your Grandparents as a name could be seen as a sarcastic twist, it was actually born out of the guy's mutual respect and gratitude to their own elders who opened the boys ears to the classic sounds that inspired their current tone and style.
With their most recent release, "Tomorrow," they dive into the emotions of pursuing a love interest while pushing past the feelings of uncertainty and doubt that often cloud those early romantic waters. The song highlights how we reach out for intimacy and reassurance from our lovers and gives the listener a soundscape to think about how important it really is to a relationship to be generous with those things. With funky vocals, hand drums, and electronic baselines, the song catches your attention in that head bobbing side to side kind of way. It starts off slowly and builds as the song goes along, taking you on a ride side by side with Your Grandparents. "Tomorrow" has an honest underbelly that boldly shows vulnerability in a way that doesn't slip into self-indulgence.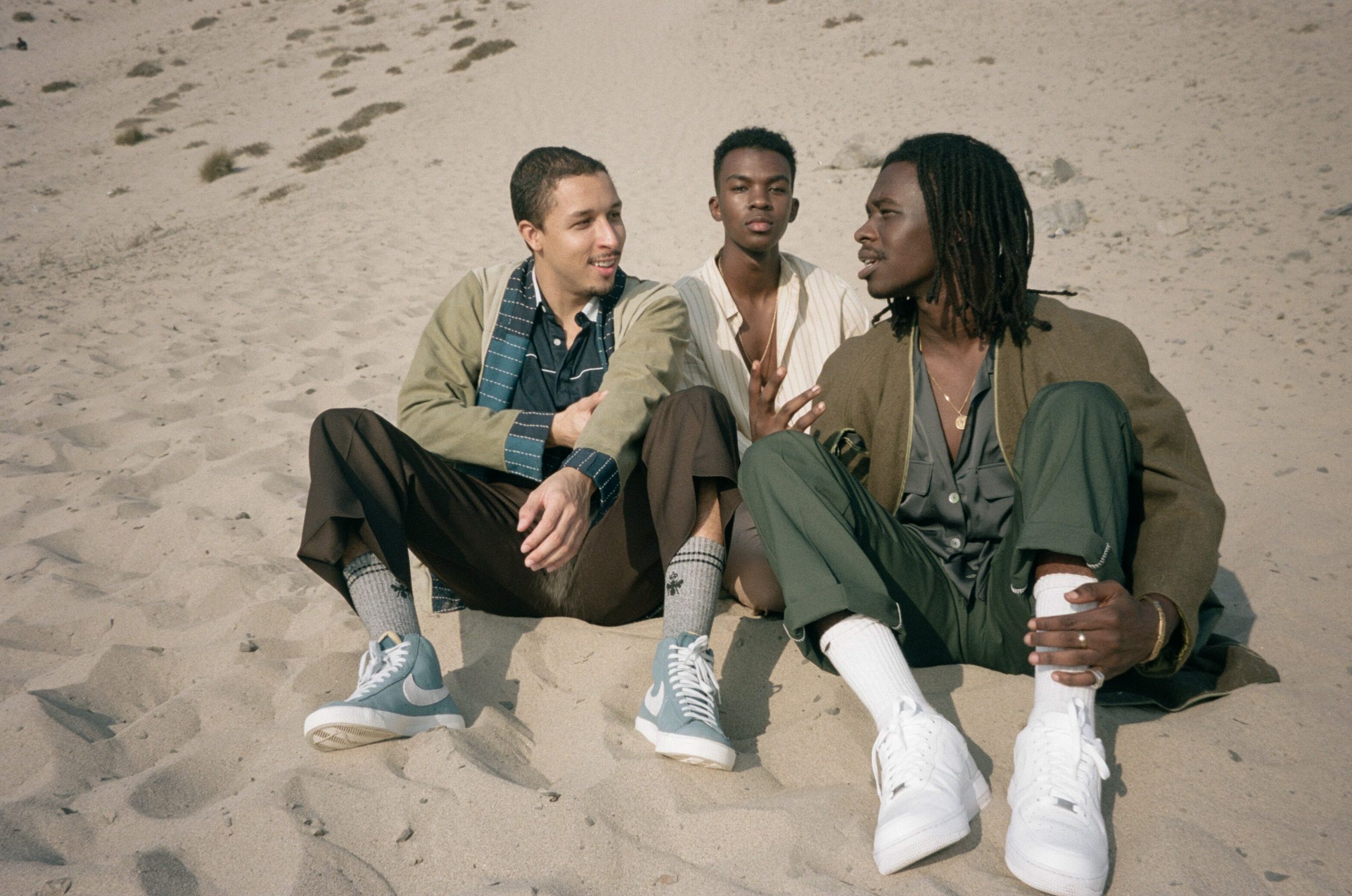 Your Grandparents put apparent thought and care into every aspect of their work, even down to writing, directing, and producing the video for "Tomorrow." The video itself is incredibly cinematic, with a warm color pallet, yet doesn't take itself too seriously. It is a mix of classic vibes with a comedic edge (hint there may be nunchucks involved). The video also has a heavy influence based around the Blaxploitation films that have been popularized throughout Hollywood. Your Grandparents once again find space to pay homage to those who have come before them and highlight the realities of cinema's role in exploiting Black narratives. It is a reminder that art is a megaphone to bring attention to culture, influence it, and change it through time. Past generations have worked to get us to where we are today, and progress is still happening, slowly, day by day. 
It is plain to the naked eye that Your Grandparents have a bond that is past only making art together but rather has been created through time, trust, and shared experiences. They show how powerful creative collaboration is when it comes from a space of respect and connection. With Ghettoblasterman's take on why it works being, "Our tastes have kind of combined into one. There's not a lot of communication on the creation end that has to happen. We just fall into place."
Take the time to settle in on your metaphorical 70's print couch and turn your ears to Your Grandparents as they give their perspective on intimacy with "Tomorrow." Continue reading to know why the guys love the 70's, how they think they will be as grandparents, and what their zodiac signs are. 
Your style has a lot of 70's aesthetics mixed it – what is it about that time period that inspires y'all and why?
It was kind of a really cool time to be Black. The pride that the Black community exuded during that time period has inspired not only us but Black youth across the country. The 70's gave birth some amazing artists and we felt it only right to showcase how much that time period affected our style.
Your most recent video is pretty cinematic, do you find inspiration in movies? What are your favorite films?
Yes, we love film and are constantly inspired by movies, music videos, and TV shows. Here are our individual favorites:
DaCosta: Hereditary, Pariste, 1917
ghettoblasterman: Jackie Brown
Jean Carter: Super Fly
What do you think you will all be like as grandparents?
DaCosta: Really understanding but also loud for no reason
ghettoblasterman: The fit grandpa
Jean Carter – Just me but old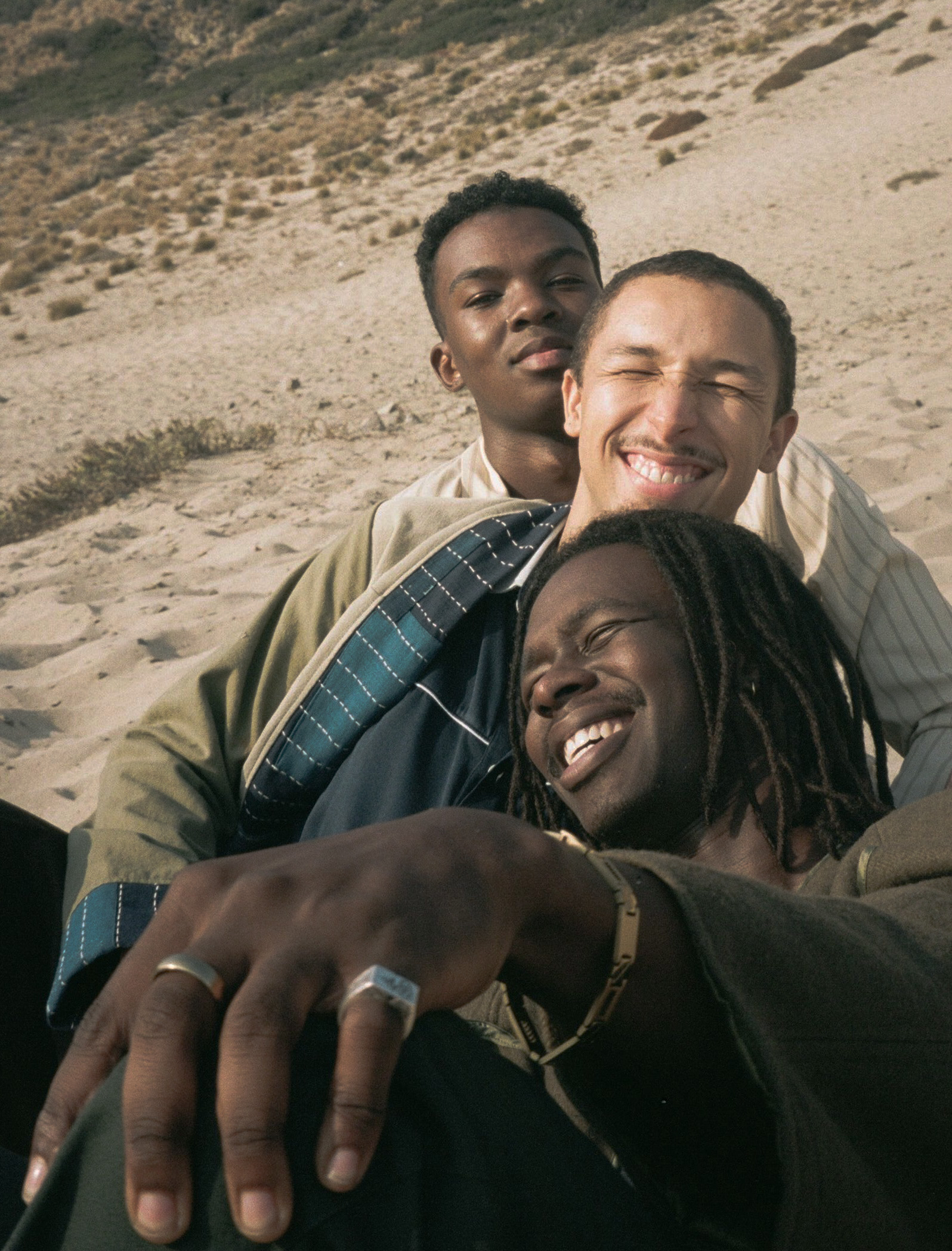 What does collaboration mean to you?
DaCosta – Collaboration means coming together and allowing everyone's ideas to flow and be heard. It's meant for us to learn from each other while in the creative process.
ghettoblasterman –  Collaboration is the coming together of different realities to create a new one.  
Jean Carter – Collaboration is the best way to learn from other artists and expand on your creativity. 
What does vulnerability mean to you? 
DaCosta – Vulnerability is being comfortable enough to truly express what you feel whether it be good or bad, and to do so without fear of judgment.
ghettoblasterman –  Damn, Kyle's answer is good. I think being vulnerable is being the truest form of who you are.  
Jean Carter – I feel like it looks different to everyone but in essence Kyle and Cole nailed it.
Where in the world are you happiest?
DaCosta – I'm happiest when I'm with the people I love most. 
ghettoblasterman –  I'm happiest when I am creating something. Even happier when it's in good company.  
Jean Carter – Anywhere nice that I don't go often or have never been.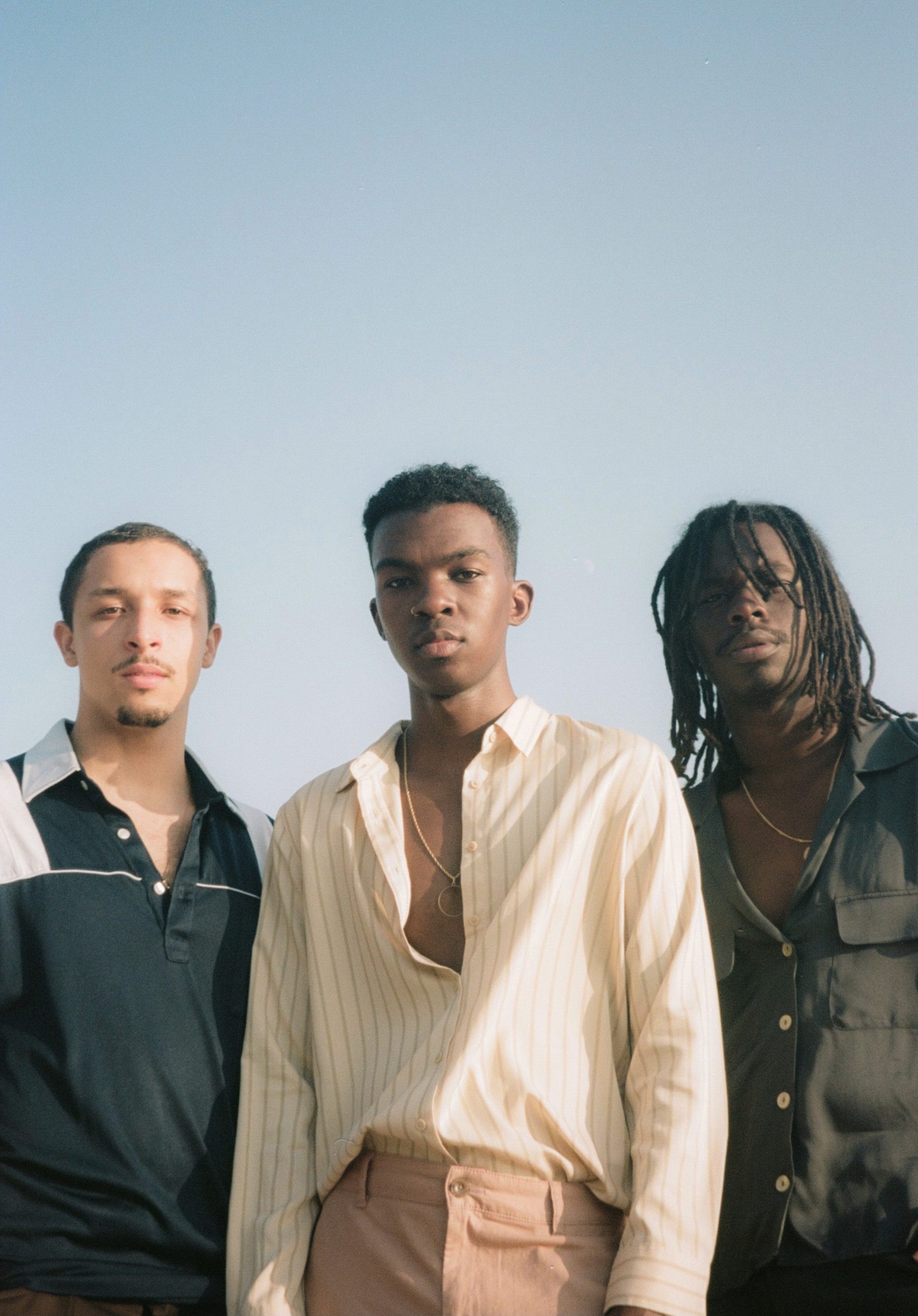 What does your artistic process look like from song writing to production?
We don't force anything. If nothing's coming to us we move on to the next idea in order to keep the creative juices flowing.
What can people expect from your debut album coming next year?
The album won't commit to one genre; each song will be it's own experience. We have no doubt that you'll be impressed.
Favorite candy to fill a glass bowl with?
DaCosta: Gummy bears
ghettoblasterman: Gummy worms
Jean Carter: Sweet mints 
How is it functioning in a trio? Any secrets on how to keep it creatively and personally healthy?
It's pretty easy functioning as a trio for us because we grew up together – that alone helps with communication. But also the fact that it was just pretty easy for us to work with each other in general. But the secret to keeping things healthy is honesty and taking time to be homies outside of music.  
Best late night snack?
DaCosta: chips and guac
ghettoblasterman: cinnamon toast crunch and oat milk  
Jean Carter: burritos 
What is everyone's zodiac sign?
DaCosta: Aries
ghettoblasterman: Taurus
Jean Carter: Libra 
What's next?
Finishing our debut album, releasing more amazing music, and visuals to go along with it!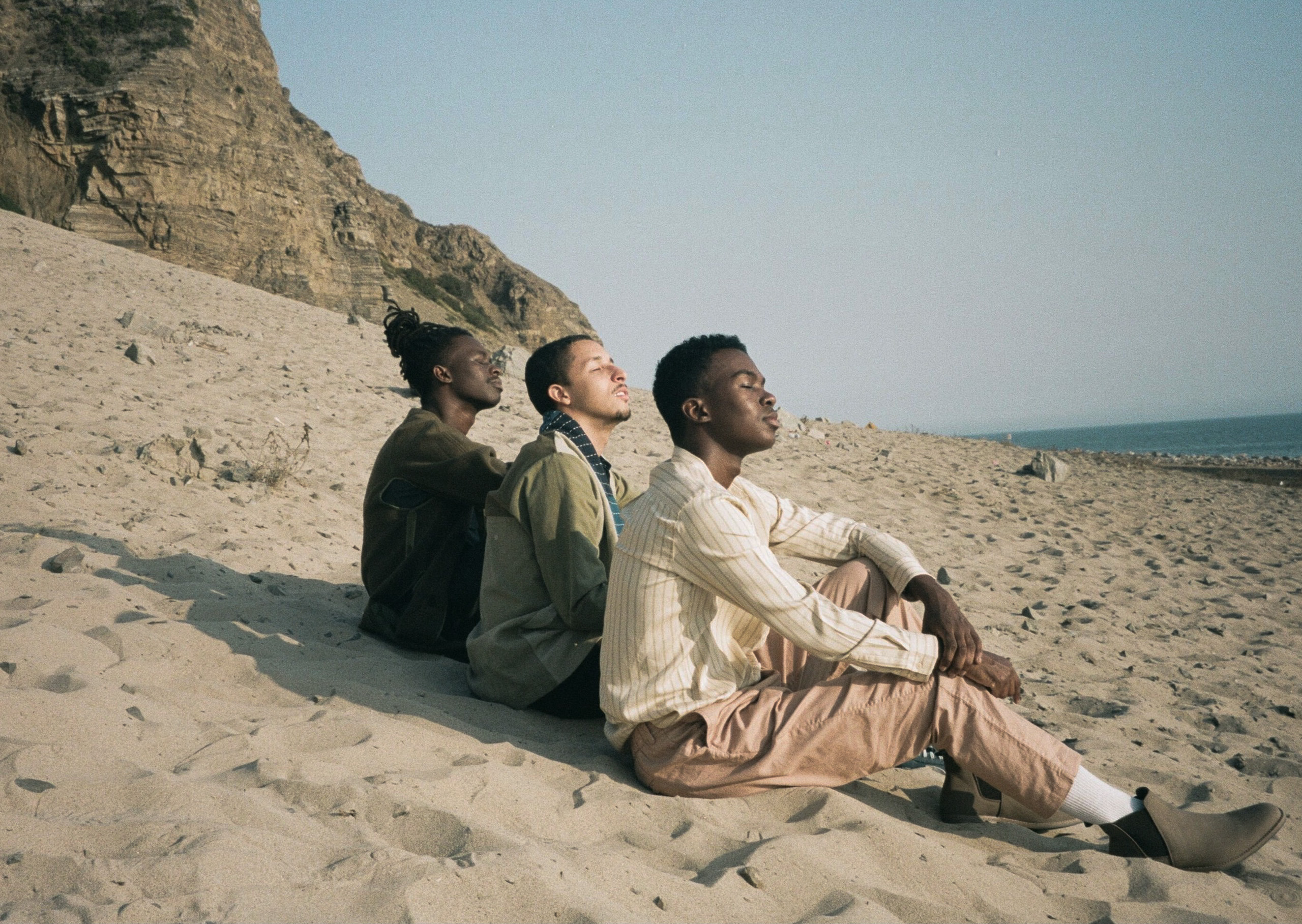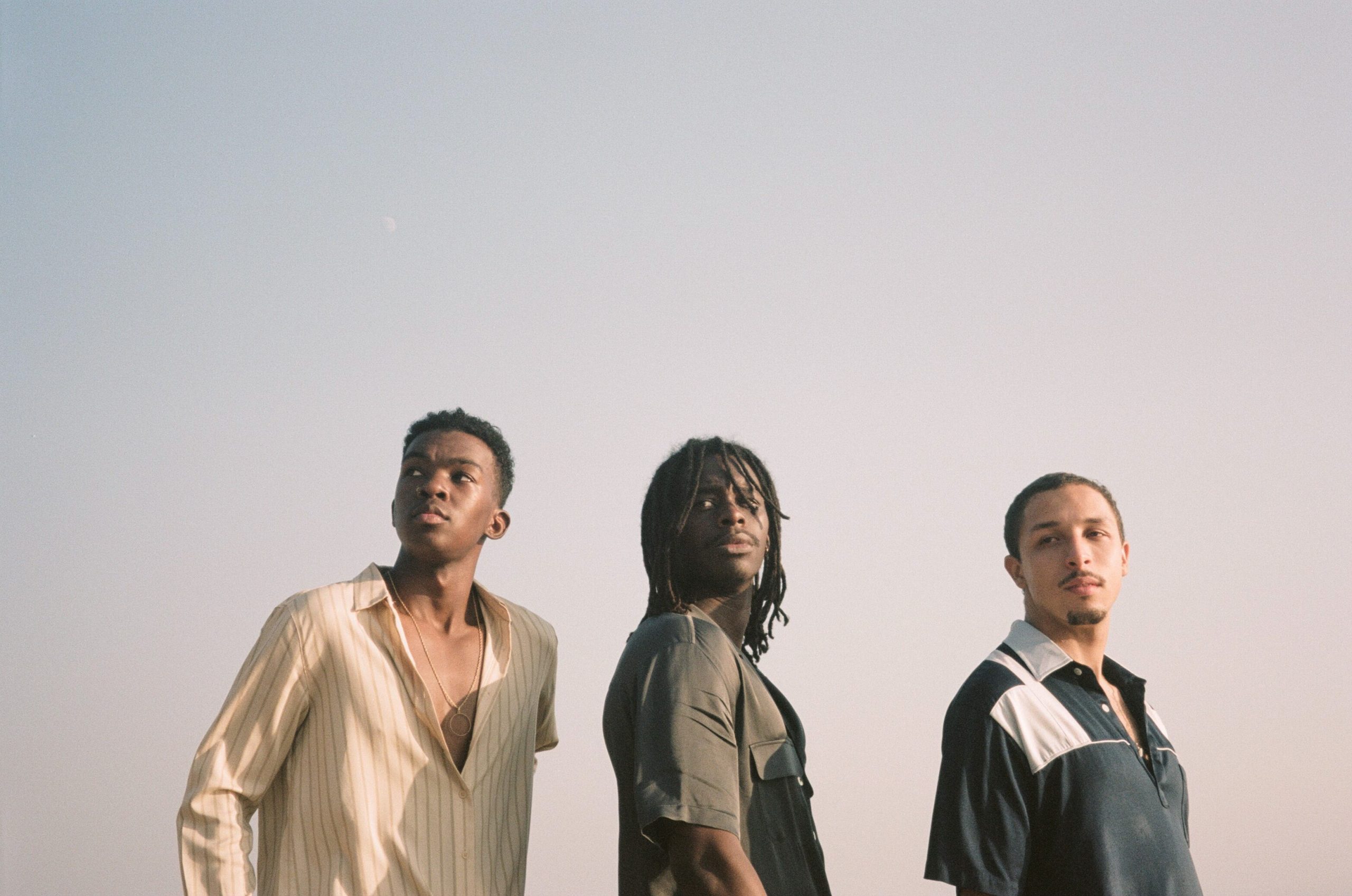 CONNECT WITH YOUR GRANDPARENTS
INSTAGRAM // TWITTER // FACEBOOK // YOUTUBE // SPOTIFY // SOUNDCLOUD
photos + story / Weslee Kate