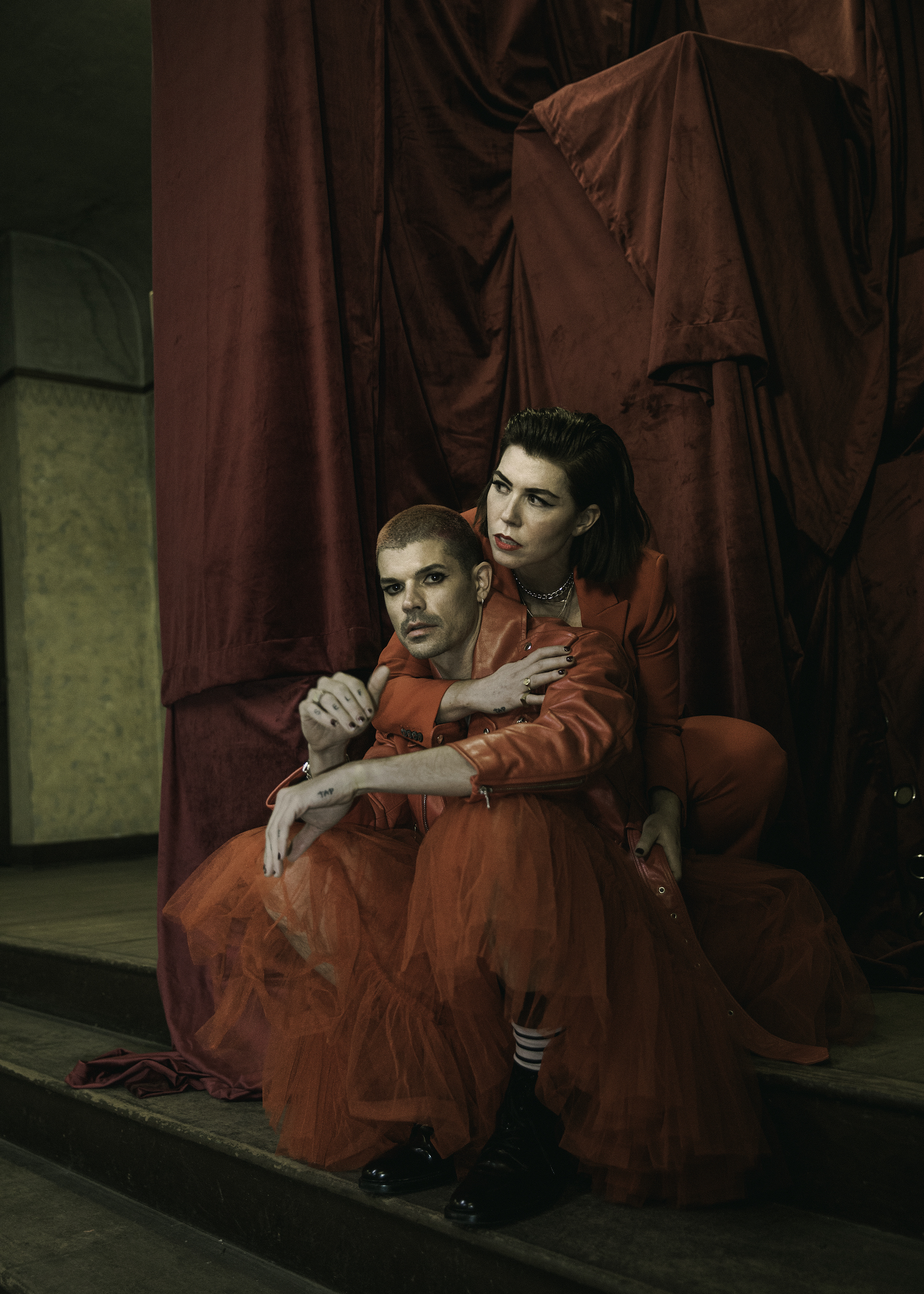 "We write music as a way to deal with good times or bad." Grouplove creates art to find meaning. Their music careens between raucous punk anthems imbued with rolling drum patterns and ferocious vocals, to sultry synth-fueled numbers, sparkling under a glossy veneer of electronics. Made up of bandmates and lifetime partners Hannah Hooper and Christian Zucconi, their fourth studio album Healer is a cathartic evaluation of the last few years of their lives together.
Having to go through transformative brain surgery in 2019, Hannah used music and art to cope with the physical trauma. Making music became the pair's greatest remedy, channeling anxiety, sadness and uncertainty into their writing. Finding these distractions a necessary antidote, their sound mutated into antagonistic grunge – gritty rhythms and liberating snarls making up their rich soundscape.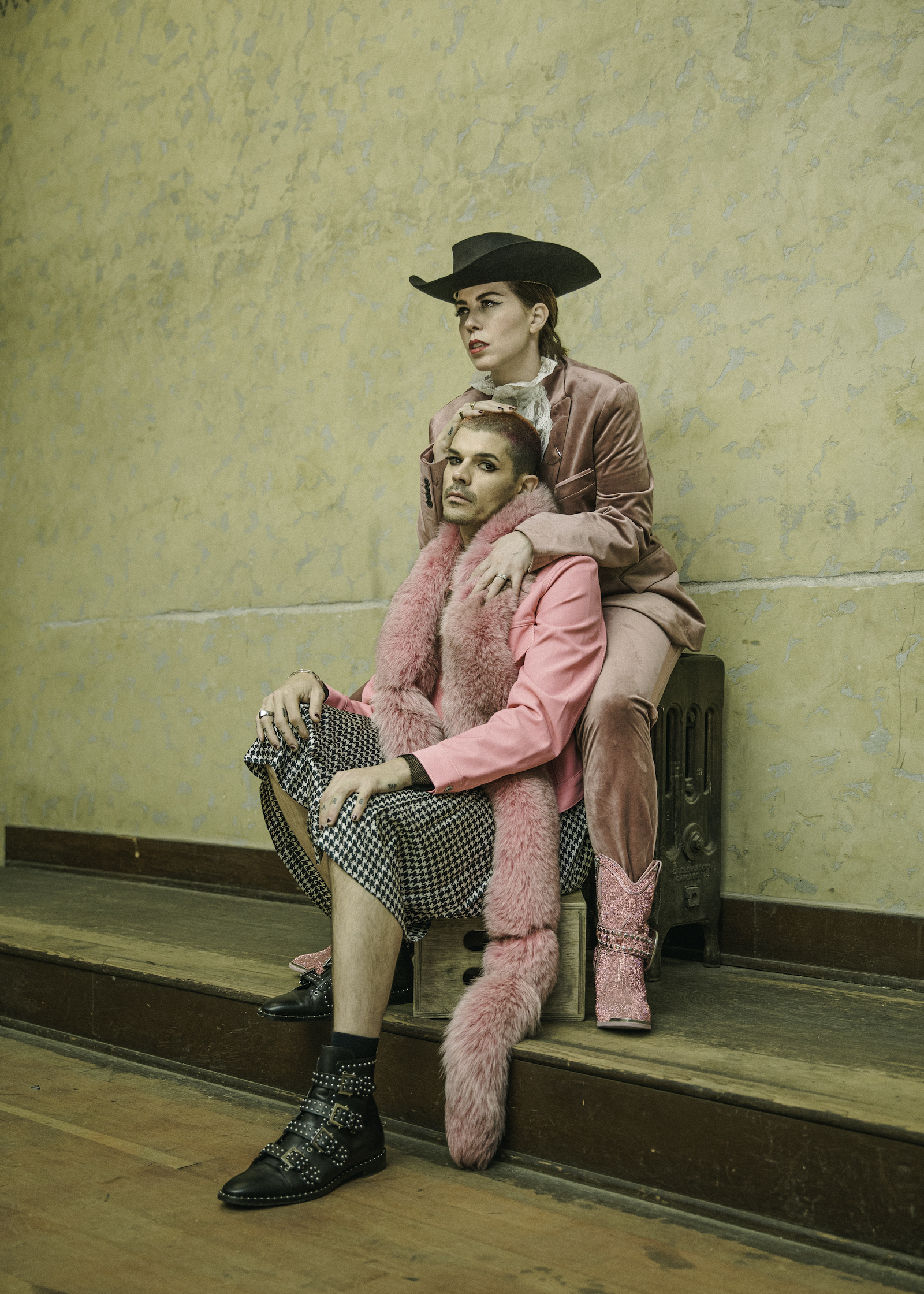 As they began to flesh out ideas for a new project, one which would eventually become Healer, Hannah and Christian travelled to El Paso, Texas with their bandmates and renowned producer Dave Sitek to experiment creatively and freely. Creating during this period became an ambitious assessment, immersed and unplugged in the middle of the wilderness. Writing, producing and finalizing songs in a matter of days, they were also half a mile from the border during the height of Trump's family separations crisis – one eye constantly on the humanitarian catastrophe taking place in front of them. 
Infusing their work with love, politics, fear and joy, Healer is a triumphantly eclectic album from the duo. We chatted with the group to learn a little more about their creative process and how they find joy in these uncertain times. 
You released the video for "Youth" at the beginning of March and it's such a joyful song to listen to and watch – was this the main emotion you wanted to get across?
Christian Zucconi: This song was written at Sonic Ranch in the middle of the night with Dave Sitek. It was one of those songs that feels like it wrote itself. When we finished it in the early morning, we couldn't stop listening to it. Just repeat, repeat, repeat… It's got that groove that you don't want to stop once you're in it.
Hannah Hooper: Definitely didn't want to stop it. If you can't relate to the hook – "that's just my youth taking over," then you gotta go get into some trouble so that you can.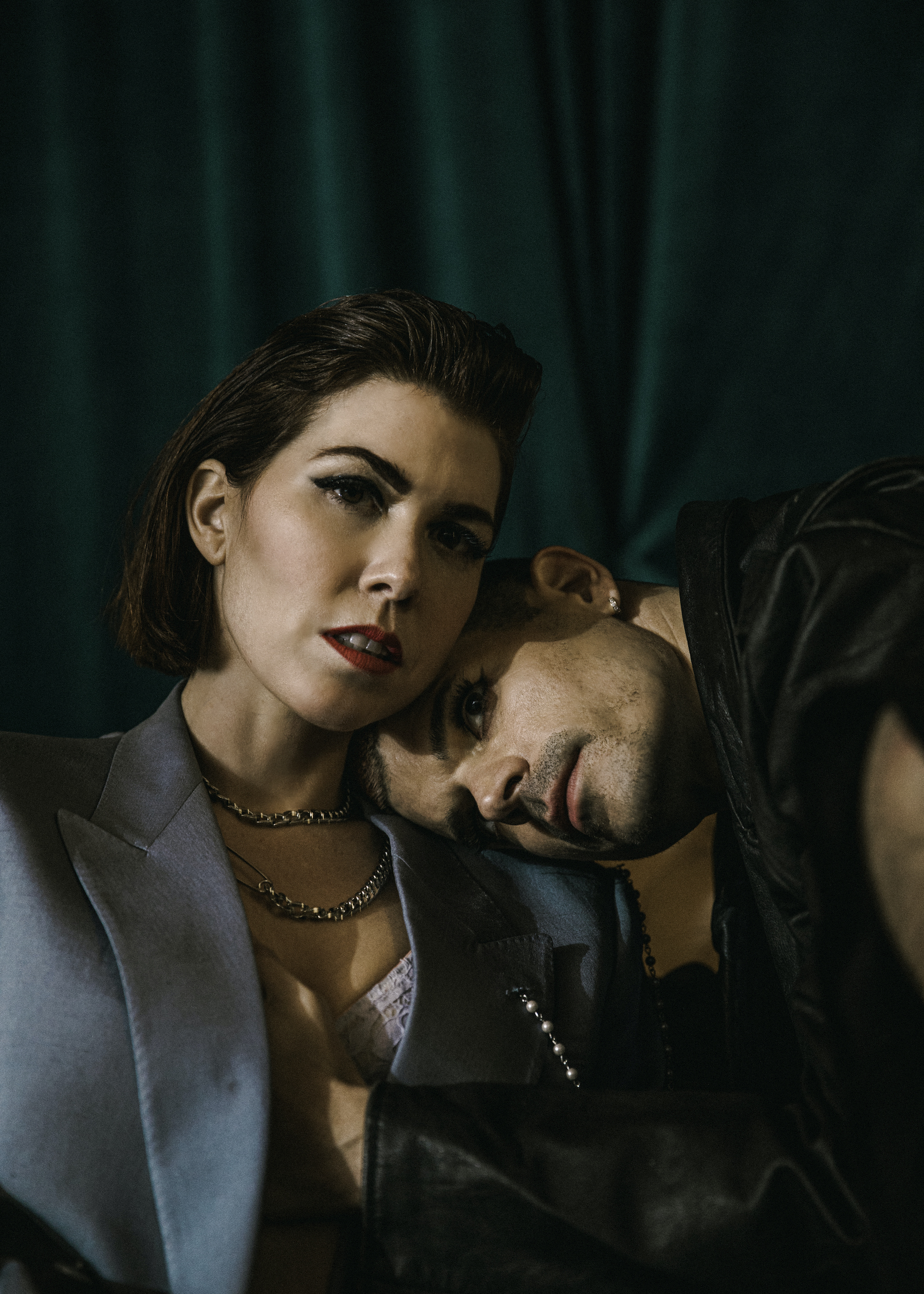 How did you get to work with Grace Zabriski? She's an incredible force to watch in the video.
HH: Grace is an oracle. She lives across the street from us and we became fast friends right when we moved in. Over the years she's really become family, so when we asked her to do the video she said yes right away.
CZ: She is such an amazing actress and human, just her presence on set made all of us step up as actors.
HH: There is a scene in the video where I'm dancing for her and before we started shooting that scene, she said something like, "Make me believe you want me, or there is no point in any of this." Somehow Grace cut through all my bullshit and I was able to leave all my second guessing and fears of not being sexy or capable on the sidelines, and just dive into this character. She showed me what I can do when I believe in myself, which was a powerful lesson.
Your album Healer was released on March 13th. Do you both have a favourite track? Is there one in particular you're excited to perform live?  
CZ: "Deleter" is my favorite track, or "Places." But everything has its own journey, from the first note until it's finished. Each song has its own thing and own reason for existing, you know?
How do you find working together? Is it a natural creative connection?
CZ: I'm positive we are meant to work together
HH: We have another layer of communication through music. It's our secret language and strengthens all the magic.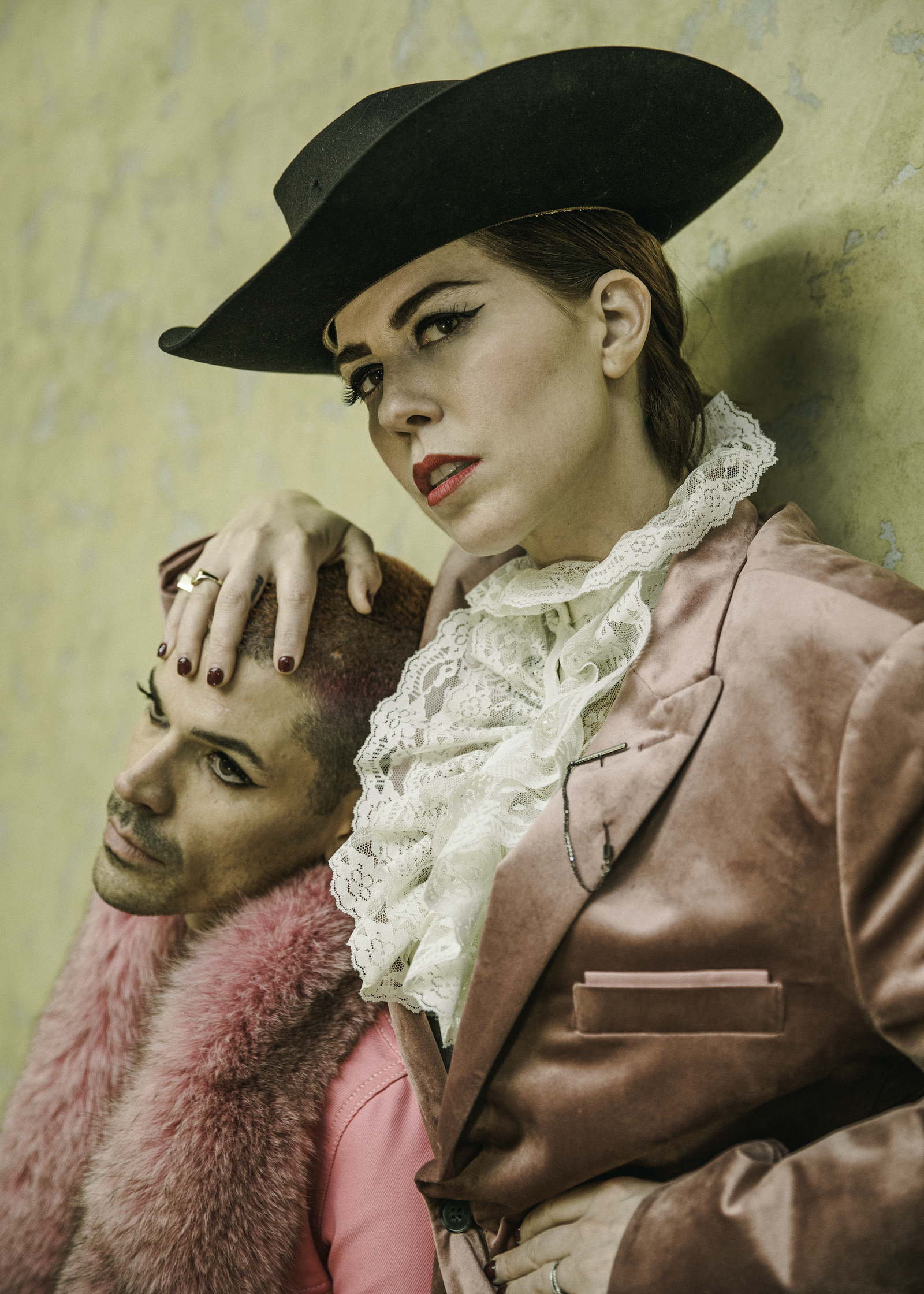 You've been through some incredibly tumultuous events over the last two years, how have you continued to find inspiration and creativity?
HH: I want Christian to answer this because even though I had the brain surgery, he had to be the rock for me and our daughter Willa and was really the one who didn't let himself go through it, at least in front of us. He held it down so I didn't ever really have to fall apart. Looking back at that wild time, his strength and love is how I got through it.
CZ: Hannah and I just dove head first into art. We wrote music all the time. Hannah also had a solo art show going so we kept ourselves overly preoccupied. We were very aware that Hannah had some heavy shit going on health-wise and the distractions were necessary and cathartic. It was hardest at night when she would fall asleep before me – I'd look over at her and imagine a surgeon cutting her head open. That reality was stressful, so we escaped into the music and into Willa's imaginary lands. We have no problem creating – it's more going through the motions of the day when we aren't making art that can feel stressful and somewhat unnatural.
You challenge gender roles throughout this photo shoot with a blatant reversal of stereotypical masculine and feminine clothing types. Why do you think it's important to challenge these myopic views? 
CZ: It's important to challenge any and all power structures, especially ones built on archaic ways of thinking.
HH: Definitely. We also draw inspiration from people who live by an "us" not "them" way of life, and hope to create a community of inclusiveness.
CZ: Also some days I wake up and put on a dress cause it feels right for me in that moment.
HH: We got married in matching dresses – best night ever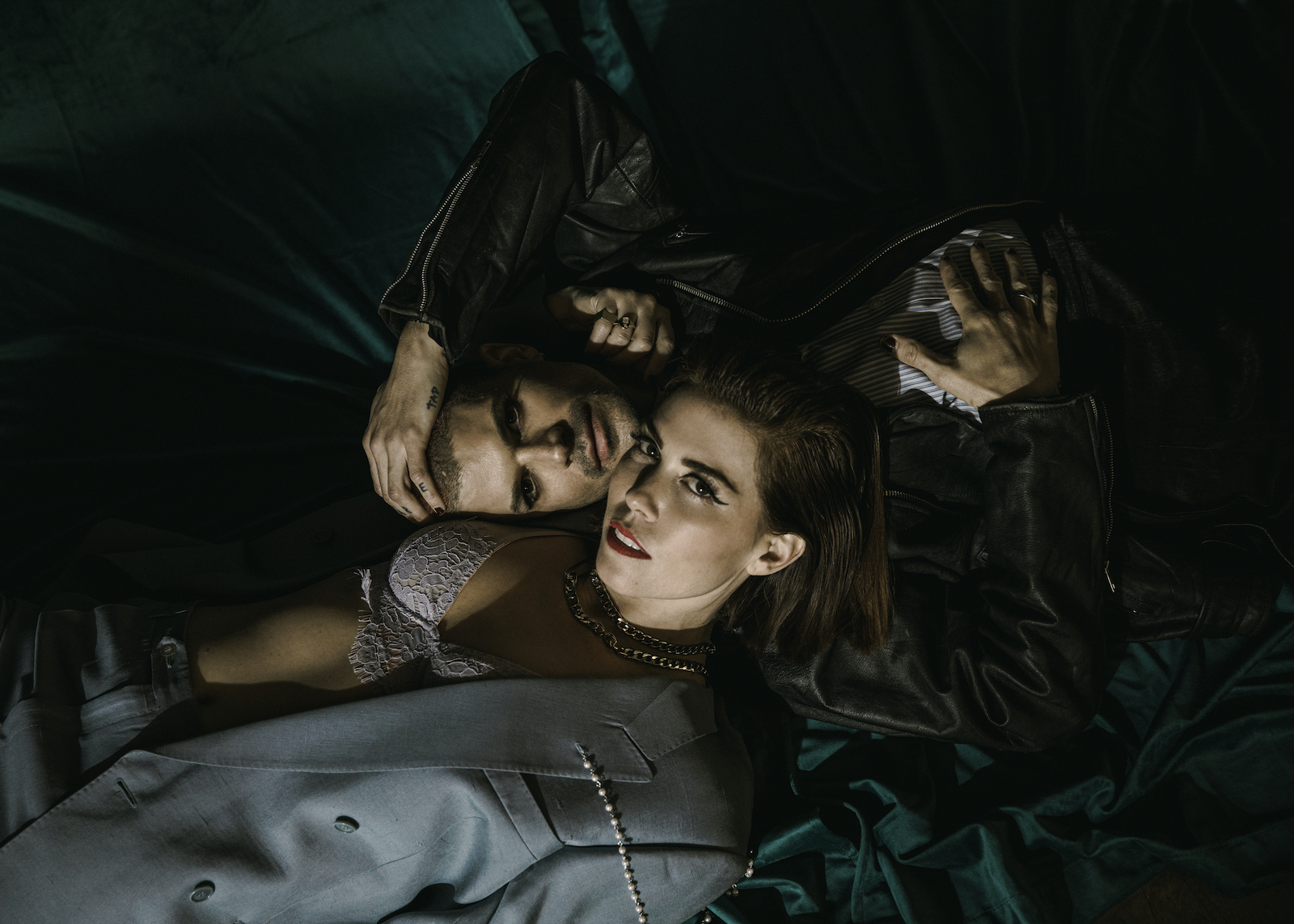 "What they're saying is the world is completely fucked, but we have to look inward and love ourselves and ultimately HEAL ourselves" – this is an incredibly powerful statement. With everything that's going on in the world right now, how are you both finding moments of peace and creative collaboration?
HH: I mean, it's a rollercoaster for everyone. Making art, writing music, and playing for our fans on our Instagram livestreams (and for one another) is really helping us stay in the right headspace.
CZ: Also that five o'clock tequila drink helps.
You had eyeshot of the border during the family separation crisis – how did this tragedy filter into your work? Is there one song in particular that highlights this injustice?
HH: We recorded a song called "Promises" at Sonic Ranch which is very close to the Mexican-American border – maybe a mile from the detention centers where they are holding all the children separated from their families. That song is our direct reaction to the injustice, and to the lack of empathy our government has.
CZ: As parents, it struck an even deeper chord hearing the megaphones of protestors between takes of recording "Promises," and knowing all those kids were deliberately separated from their families – some still breastfeeding. It is dark and inexcusable.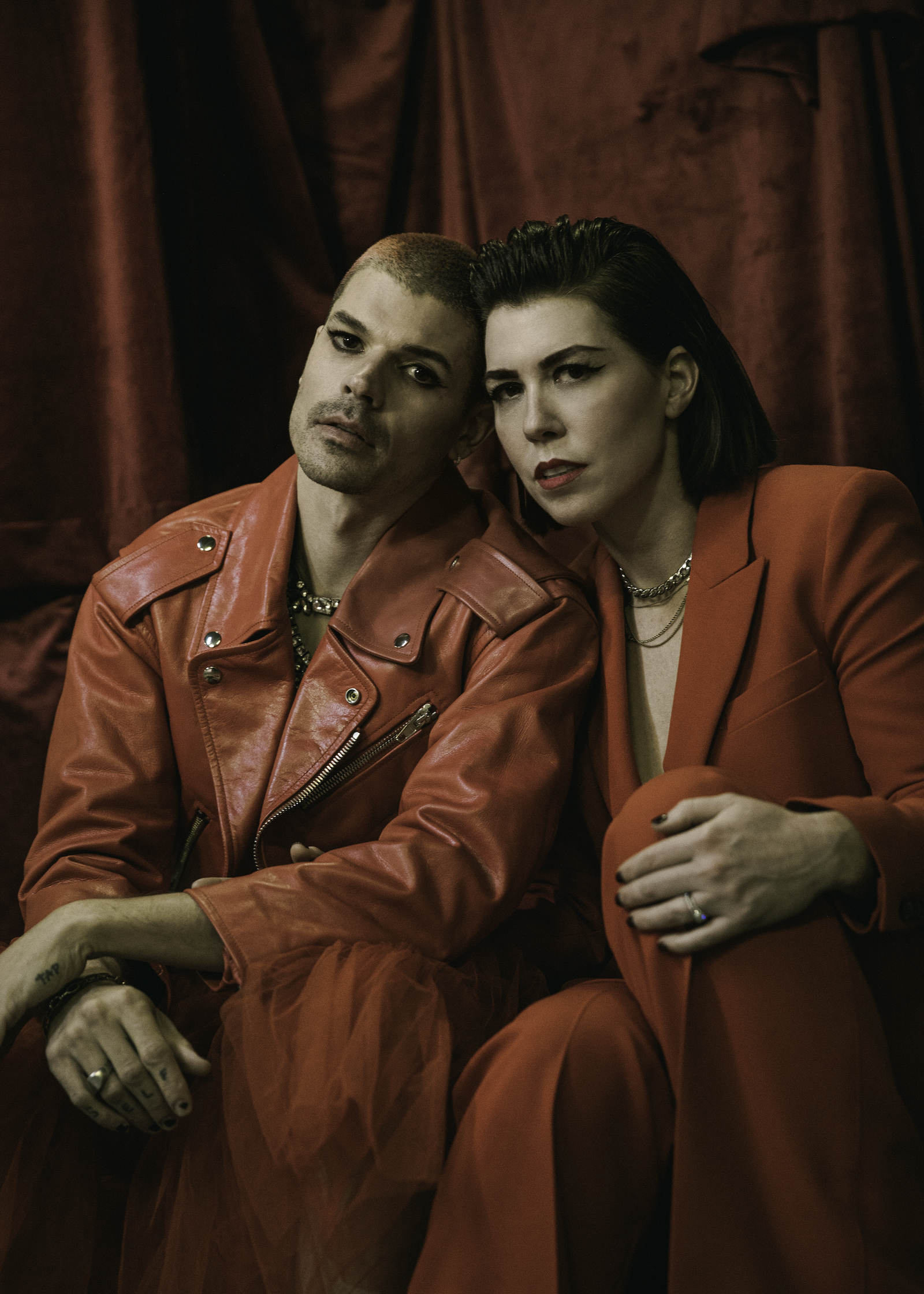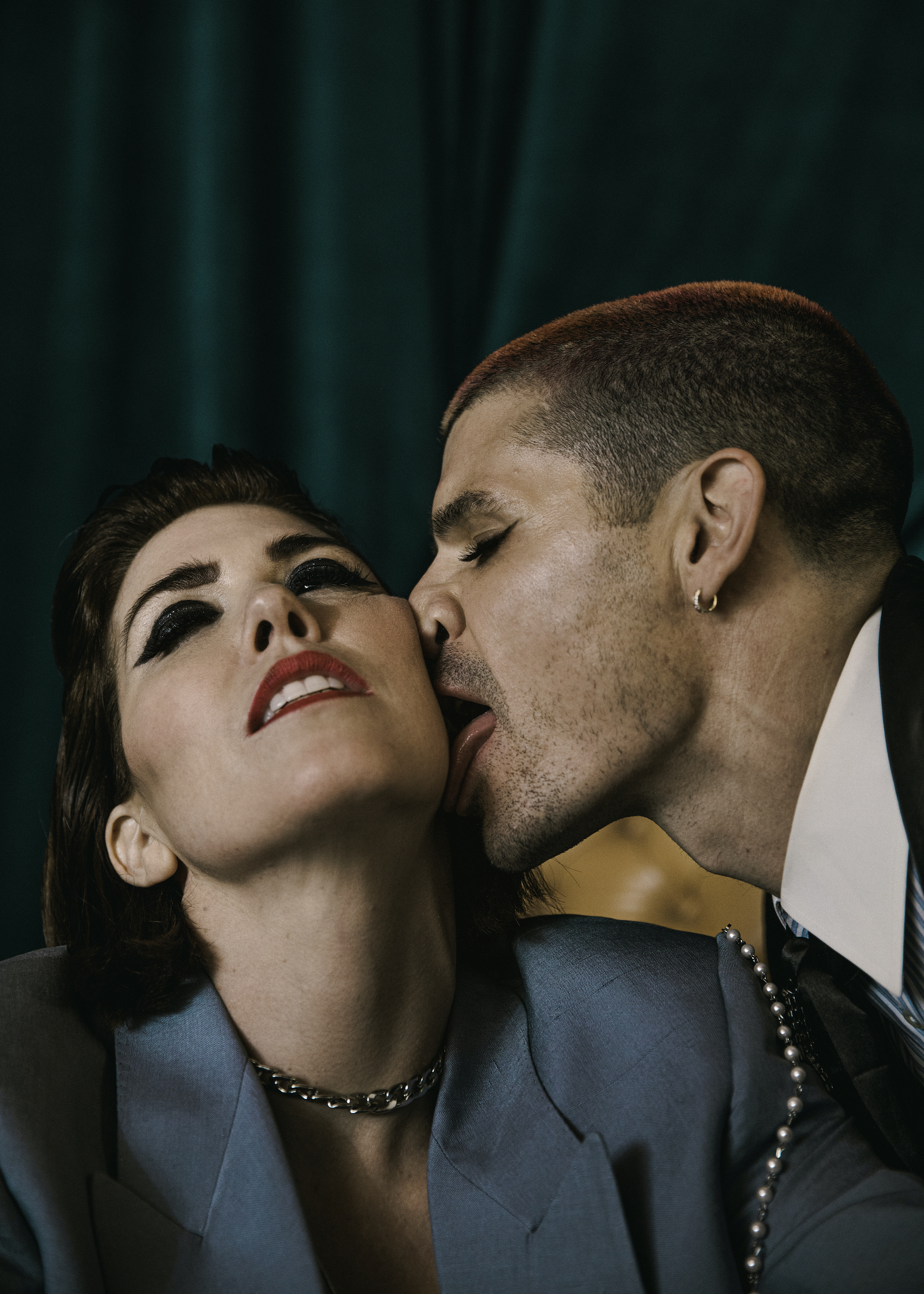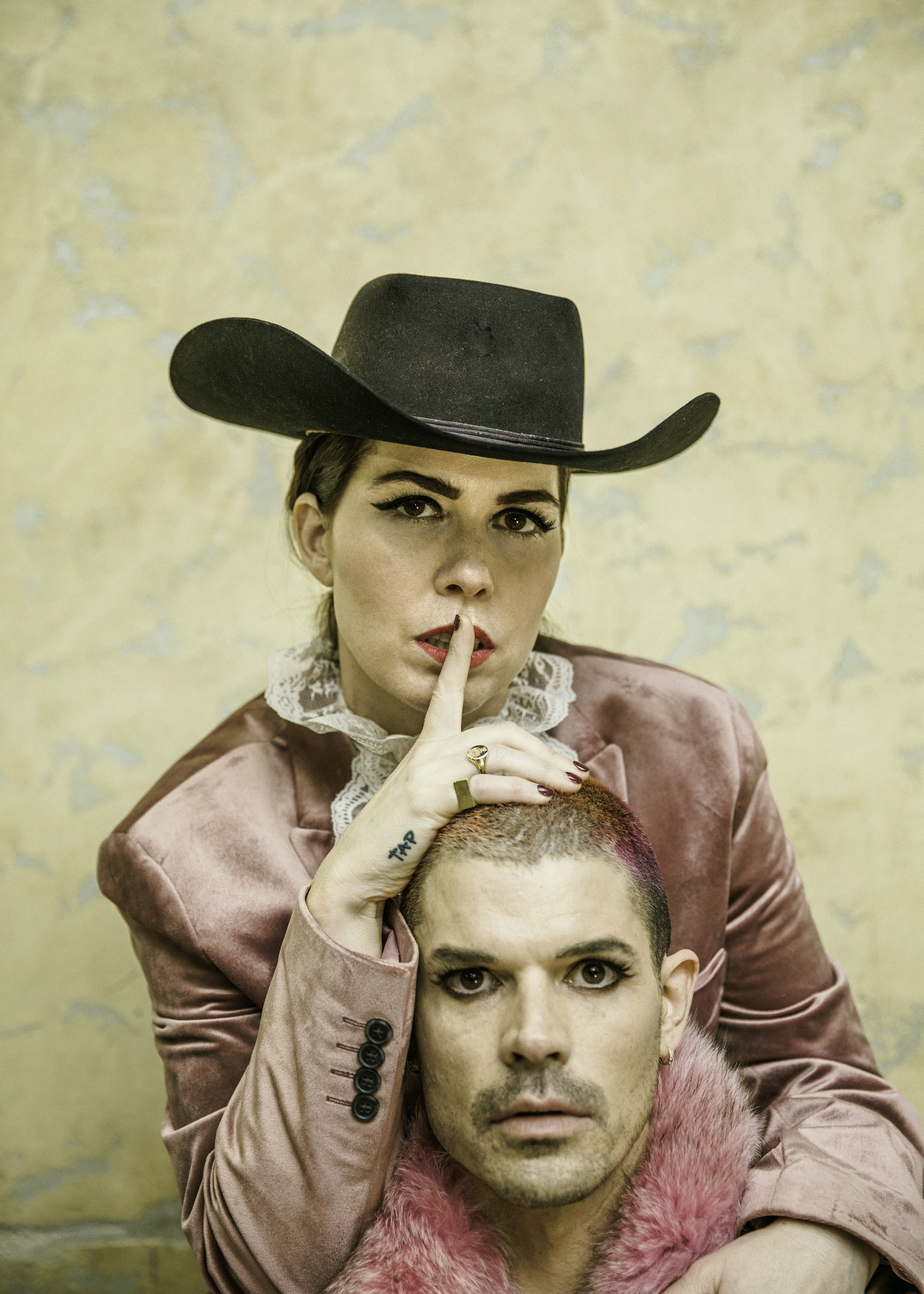 CONNECT WITH GROUPLOVE
---
photos / Brian Overend
hair / Gui Schoedler for Exclusive Artists (using GHD and Kevin Murphy)
props provided / Merisa Libbey
Stylist / Tara Nichols
makeup / Cole Saad
producer / Chelsey Northern
story / Bryony Holdsworth