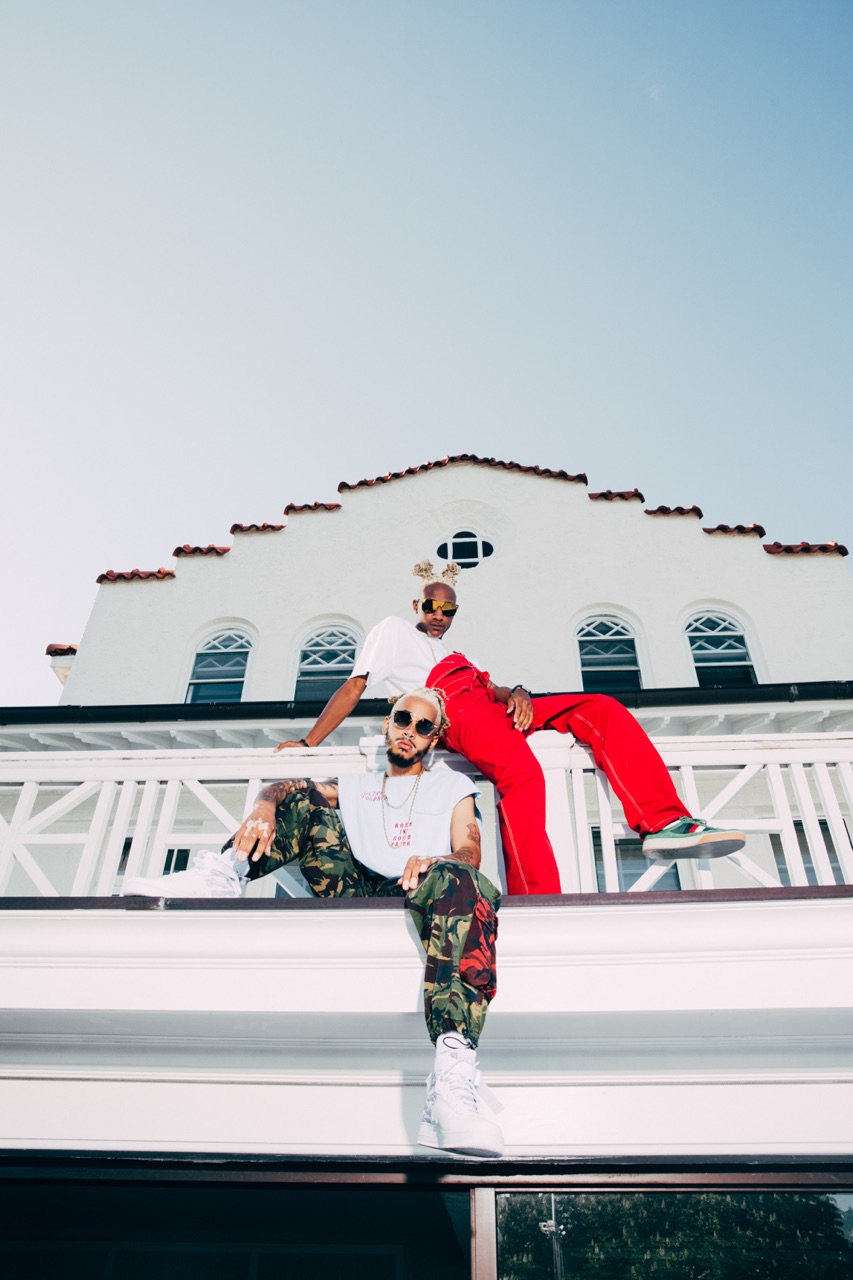 PHOTOS // FAISAL
In June, a then-unknown producer duo dropped a little bit of magic that managed to rack up over 50 Million spins since it's release. Magic in the Hamptons ft. Lil yachty was only the second single for the duo, now known as Social House. The band is made up of Michael "Mikey" Foster and Charles "Scootie"Anderson — producers and writers who have been writing and producing songs for other artists from Jennifer Lopez, to Chris Brown, to Ariana Grande for a while.
When Mikey and Scootie moved to Los Angeles, they took the route as many artists have before them — and couch surfed their way into the industry. After signing with SB Projects/Interscope — Yes, "SB" as in Scooter Braun who famously discovered Justin Bieber, the duo released "Magic in The Hamptons," a summery-jam meant to commemorate how you might have felt for your first love. The summer "feels" may have come by way of Mikey and Scootie's move to sunny Los Angeles all the way from Pittsburgh, but Scootie says the inspiration of the song is simply: "an ode to real love and someone who makes you feel like the first date again."
They've come a long way from the couches though and rumor has it, they borrowed their name from the WiFi at the production house they were living in at the time — when they decided to start writing for themselves. Fast forward to today, and the duo have recently announced that they'll be touring in support of Ariana Grande — whom they also helped with (i.e. produced) her recently uber-successful single, "thank u, next."
An accompanying music video was released shortly after the songs' release that shows the guys in full makeup as geriatric versions of themselves — dancing and singing at a party, full of what else — other real geriatric people. Lil Yachty makes an appearance as his young and handsome self amongst the old ones, and stops the party when he sings his verse from the balcony. The video is very tongue-in-cheek, which can likely be attributed to Mikey and Scootie's aversion to seemingly never taking themselves too seriously.

"Magic in the Hamptons" has a very chill vibe — what was the inspiration for the song?
Scootie: The song is actually about real love that lasts through the test of time. Feeling that puppy love even when you're well into your relationship. The opening line of the hook is saying you make me feel like we are in the Hamptons in a mansion whenever we are dancing together. It is an ode to real love and someone who makes you feel like the first date again.
Mikey: The inspiration was a good time. We were done working for the night and decided to do something a little more lighthearted and free.

What made you decide to include Lil Yachty as the feature on this song? Would you have considered anyone else?
Scootie: Our A&R Malik Rasheed came up with the idea originally and we loved it so we sent it over to Coach K and Yachty sent it back super fast with the verse. I was 100% happy with Yachty on the some. It came together really well.
Mikey: As a team we thought he would be a great fit. Yachty was the first person we asked to get on the record so we didn't really think of anyone else. But.. If we could add someone else too, Chance would be fly.
You're previous single, "Higher" seems to have an angrier sound than "Magic in the Hamptons," — what was the inspiration for that song?
Scootie: Haha well i wouldn't say it's angry, more triumphant. It is our story about how us and our friends worked hard to into the positions we are in. The song is about striving to be the best you that you can possibly be. Reach higher for your goals and aim for the stars. The original inspiration for the song was us celebrating that we were making some of the best music of our lives and we were doing it with our friends. I was listening to a lot of AC/DC at the time and really wanted a song that felt like classic rock. We made the production on an airplane flying from Pittsburgh to LA and then wrote the song in a movie theater lol
Mikey: Energy. We wanted it to feel more hype and inspired. Kinda like a sports game


You have produced a ton of songs for very popular artists, including the new Ariana Grande song, "Thank U, Next" — Is there anyone else you would like to work with but haven't yet?
Mikey: First few that came to mind, Chris Martin, Drake, J.I.D., Jayden, ASAP Ferg, Tame Impala
What was it like working with Ariana on "Thank U, Next"?
Scootie: Ariana is Amazing. The record came together pretty quick. She pulled us all into the room and explained what she wanted to talk about, then we went in and did some production and Ari put it all together with Victoria Monet and Tayla Parx.
Mikey: Ariana is genius. Her level of transparency on this song was beautiful. She's dope af to work with.

You'll be joining Ariana on her next tour — what are you most looking forward to?
Scootie: Honestly, I'm just really looking forward to the experience. This is our first tour, and it's a REALLY big tour. I'm kind of nervous as hell, but in a good way lol.
Mikey: Goofing around on the tour bus. But Also being on tour in the first place. Like, wow, I get to do that.
What's next for you? Plans for 2019?
Scootie: My main goal is to continue making music and having fun with my friends doing it. We got some new music on the way and some really cool things in the works! Definitely stay tuned
Mikey: Self development and self care. Give.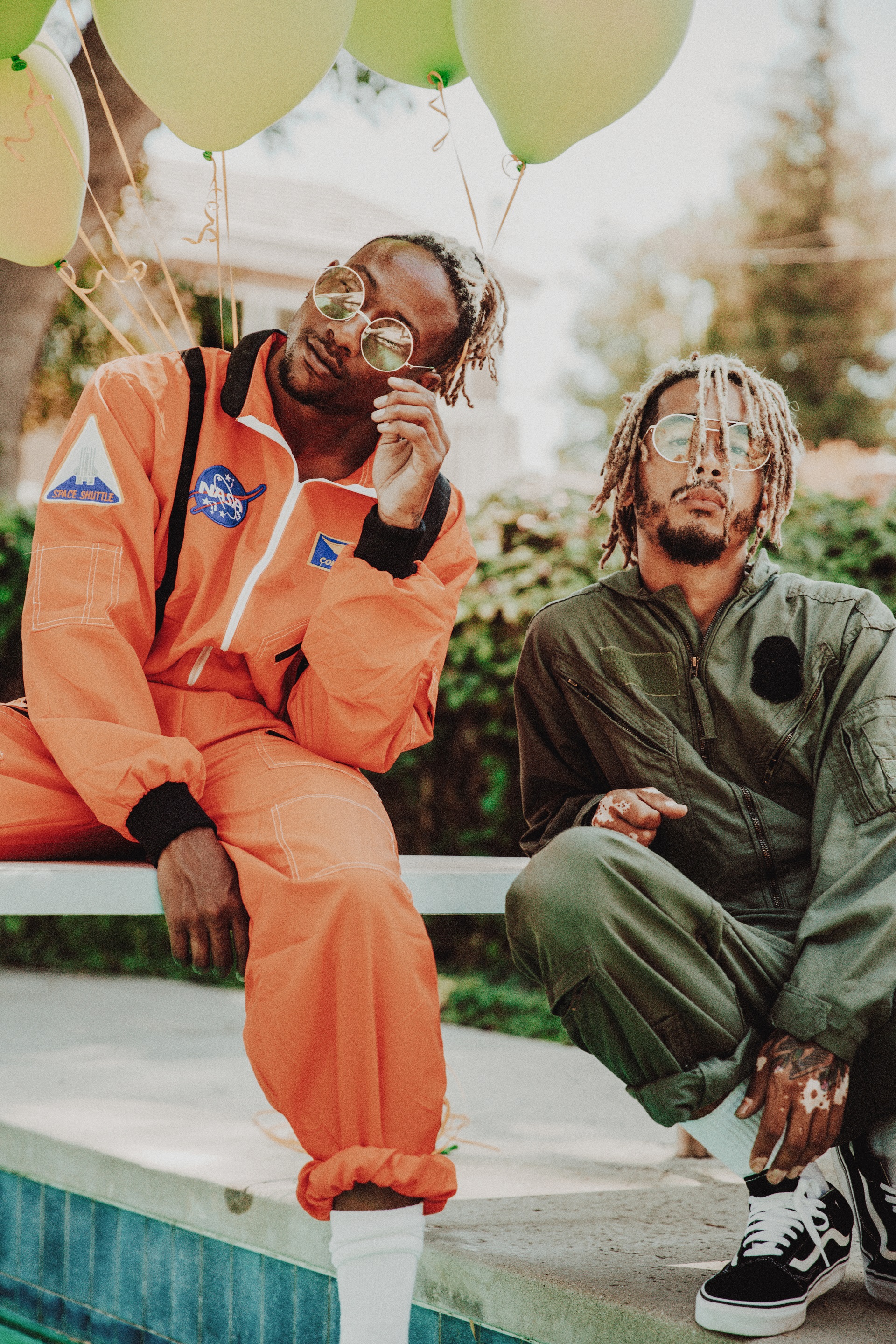 CONNECT WITH SOCIAL HOUSE