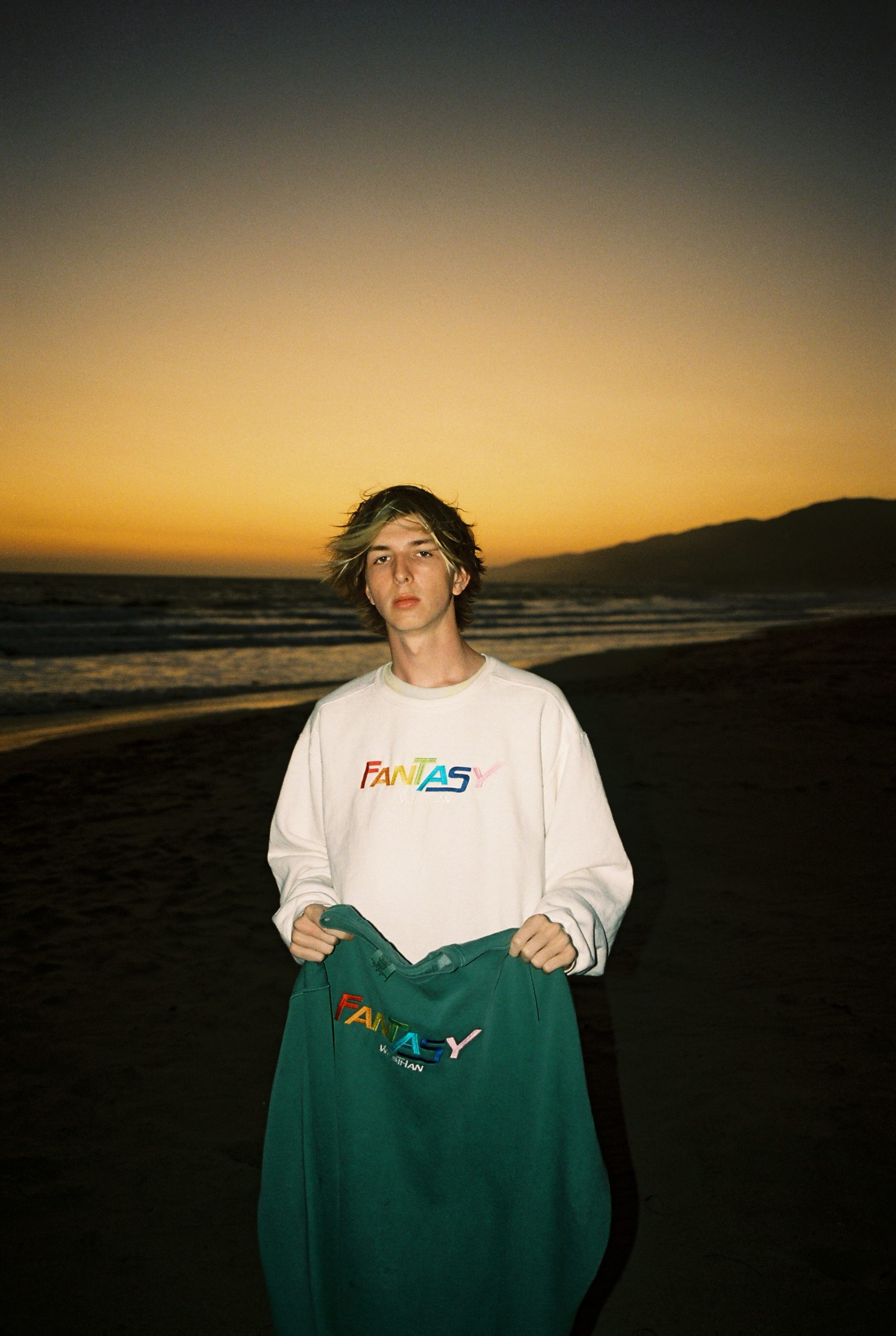 At just 21 years old, Ethan Snorek, better known as Whethan (sometimes "Wheaty"), is signed to one of the largest American record labels (Big Beat under Atlantic Records) ever. His first project, Life of a Wallflower, Vol. 1 features fan-favorite track "Superlove," as well as carries his sentiment for not always feeling like the life of the party like most disco jockeys, but rather feeling like a wallflower more often than not. Being a wallflower has its perks though, as he reassured us during our interview!
Whethan's debut album Fantasy is out now and it features basically every artist you didn't expect it to. The American producer is not afraid to try new things with his music, and that means recruiting the likes of The Wombats, The Front Bottoms, and other alternative bands for one hybrid of an album. We got to talk to the young EDM artist about the music scene in Chicago, his big beats, his idols (who also happen to be his friends), and using his platform to get the right message across.
How did you get the name Whethan?
It was a nickname from this kid in high school. I would walk in and he'd be like 'hey Whethan's in class today.' He was kinda mean about it, but I would just go and be like 'alright I don't know what I'm going to call my music, but started putting remixes out on SoundCloud and said 'let's just call it Whethan, let's call it Whethan.' And then it just took off.
How has quarantine been for you?
I'm good at being isolated. Because even in high school I'd always be in my room just cooped up working on music or working on any creative project, so I definitely thrive in my own little wave. I love it.
Your first project is called Life of a Wallflower, Vol. 1. Do you consider yourself to be a "wallflower?"
Wallflower is a word I connect with and will always connect with. I see myself as a very wallflower-esque type of person. There are some funny definitions of that word that I've always connected with. I kinda am that guy that's in my own little vibe at the party. It's kinda this mixed role to me to be a DJ playing the shows and being sometimes the life of the party, but not necessarily feeling like the life of the party all the time. But it's something I connect with a lot. I thrive off being alone and in my own vibe.
You're 21, and Gen Z is taking over the internet. How've you been using the internet for musical or personal purposes?
It's the craziest time of the internet age, and it keeps getting crazier. Being able to collaborate with people all over the internet has never been easier. People not being able to get into the studio with people in person has definitely changed a lot of people's workflow and changed the way people are making music, but in another way it's making people go into their own kind of self-exploration and get creative in their own little world… 
There's always a new app popping up. There's TikTok, which is the craziest music platform. You can just go there and hear the craziest things you've ever heard and it's almost like a new SoundCloud in a way. It's fun to figure out what you can do. At the end of the day, everything about me is producing music and really just trying to make the best music. I'm always looking for inspiration, but there were times at the beginning of COVID where I just couldn't even go on social media, and I had to take a break. I took a break from music too being in quarantine. It all just keeps going in waves and finding the right times…
The inspiration is back now. I'm so much more in my element.
What is your favorite social media app?
TikTok might be my new favorite. I don't have a popping TikTok at all, but it's something I'm getting into. Its really fun for finding music. I find it really inspiring. Most of my music anyway, as a producer, I feel like you're kinda just sitting there working on loops and moments of songs so much, and you're just trying to figure out that best magic moment, and with TikTok, everything is just that magic moment, with songs. You just go on TikTok and everything is just the best moments. And there are a lot of creative people doing things with visuals too. I'm still on Instagram a lot too.
You have quite the fan base on Instagram. What prompted you to make that "Make Sure You Are Registered To Vote" post?
It's something that weighs on my mind a lot, especially with the debate that just happened. It's hard to really ignore where we're at right now and it's kinda sad to see, so I think now more than ever, everyone really needs to do what the message said, and vote. Get out there and really do it. Because I think more numbers will really make a difference.
And I think with an Instagram video like that too, I wanted to spice it up and bring a lil fun element to it. And there's an unreleased song in there, so maybe people will want to watch it more and see the message more and just actually go out and vote.
With that post too, I saw a lot of what the other side was like and those crazy trump posts and was like 'man, I really don't feel comfortable seeing that.' I really don't try to get into my comments that much. I like it to be an open, free place, but I definitely had to take down a few comments I saw that just made me uncomfortable. It's tough because I do want people to be able to say what they want to say, but in that case, I did have to jump in because I was uncomfortable seeing that stuff on my social media.
But that's a platform, you got to use it in the right way and be able to get that message across.
This is your first time voting. How do you plan on voting this year?
I believe we have the mail coming in. It should be on its way right now. I just actually moved houses so we had to do an address switch thing. It's this whole thing, but it's been amazing…
I'm in a house. I actually moved in with one of my main collaborators, Oliver Tree. We just recently moved into this house. We've only been in here a few weeks, getting the studio and vocal booth set up. We're setting up for this next year, because not much is going to be able to open up, so we're really going to try to use this time and make the most out of it.
You collaborate with Oliver Tree on your latest album Fantasy. Is Fantasy any different from the music you've put out before?
I think overall you'll be able to tell it's by the same person, but none of the songs necessarily sound the same in any way. I feel like as a producer, there's this habit I have, that's kinda cool but also a curse, where I never want to do the same thing twice. And this album has some songs and some styles that I've never tried before. Like some tempos are really fast and there's just some really fast music [on the album].
Besides Oliver Tree, you're also pals with Louis the Child. How did you guys meet?
Me and my great friends Louis the Child, and Melvv, would just share a studio. I think Chance the Rapper actually had a studio too and we just got mixed up there at points, but it was definitely the Chicago scene.
I had been a fan of Louis the Child from when they were putting music out on their SoundCloud. I was really inspired by Flume and Louis the Child when I started putting my music on SoundCloud. They were making futuristic music and we kinda got mixed up and linked up in Chicago and it just worked out perfectly. And we've stayed friends and stayed connected since. We grew as producers together at such a fast pace because we were all just bouncing things off each other everyday.
When I was first in L.A. and crashing on couches I was crashing on their [Louis the Child] couch and we were just constantly making music together and working on each other's music. We really do just want to make the best music. We really are just friends and it's awesome.
One song that's become quite the fan-favorite is "Superlove" (feat. Oh Wonder). What's your personal favorite song you've ever produced?
I have a soft spot for "Radar" (feat. HONNE). I love that song. But "Superlove" is a great pick. That's high up there. It was an honor to work with Oh Wonder because I don't think they've really done that many outside collaborations, and it was amazing to work with them and that song came so naturally. And it was different. It felt different from something that I've made before.
What's your favorite thing about going on tour?
I feel like really the inspiration and energy from the crowd, and that human connection of meeting fans, and just meeting people who are touched by the music. That really sticks with me, being able to travel and meet people all over the place. Sometimes we may not even be able to speak the same language, but we can understand the music and just get down. So I really love and appreciate that.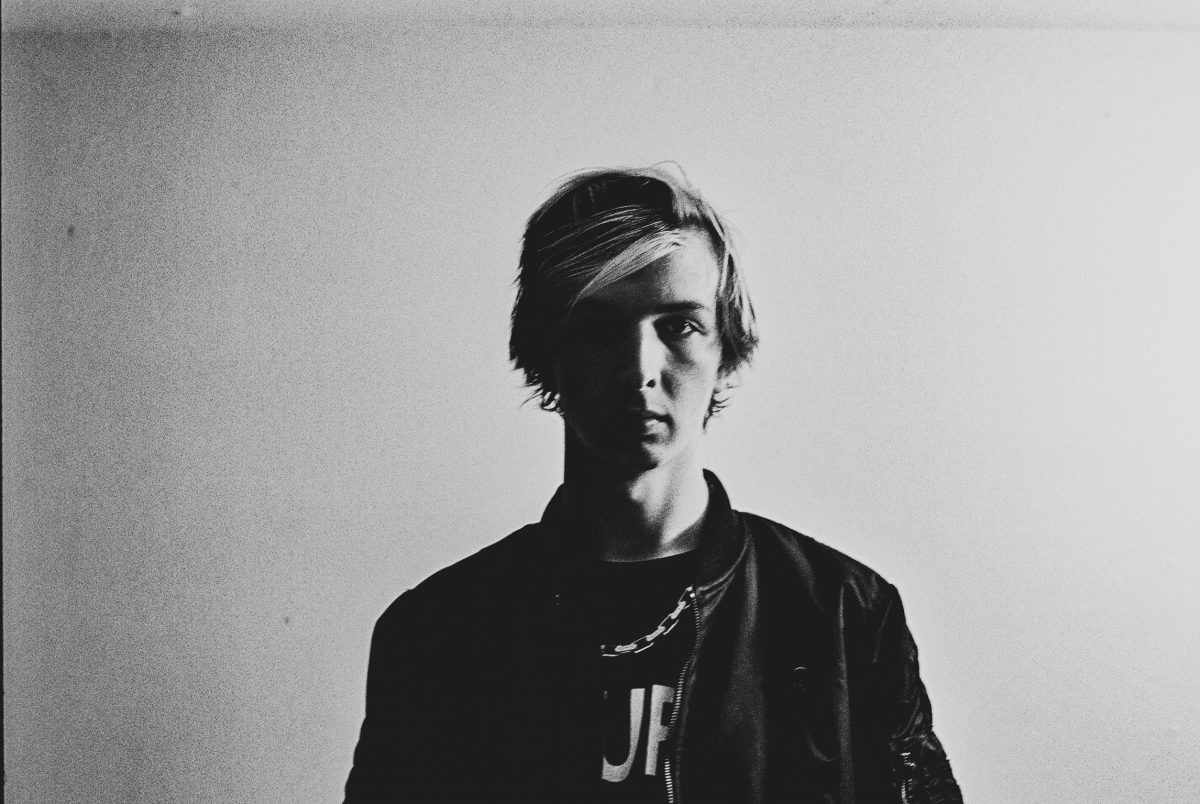 CONNECT WITH WHETHAN
INSTAGRAM // TWITTER // SPOTIFY
photos / courtesy of artist
story / Ashley Johnson