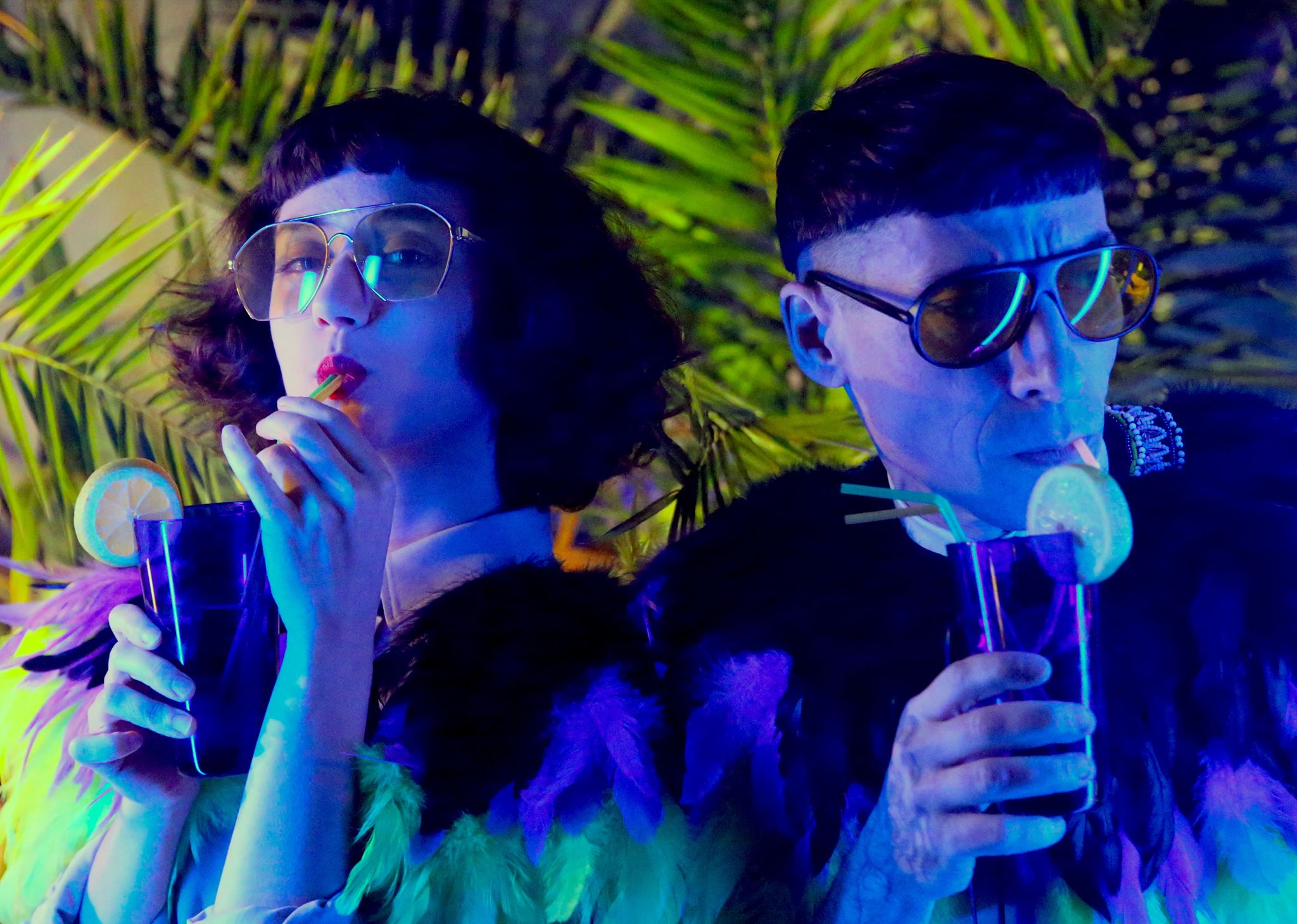 There's nothing simple or mindless about Parisian duo Sacre's brand of sleek, complex, thoughtful electronica. Musicians Hawaii and Sukil deliver an elegant yet eccentric late-night lounge track with "00:00AM Hades's Blessing," the conceptual sixth song off their upcoming narrative album, Love Revolution, which tells the story of a compelling musical urban odyssey undertaken by 12 dynamic characters over the course of 12 hours.
"We're right in the middle of the story," the band shares of the mysterious new track, premiering exclusively on LADYGUNN. They reveal the song is about "an android [who] says yes to a stripper," forming a union in the process. "Now they are one. Now they can run."
"The creation process of '00:00′ was really different from the other tracks of the album," they continue. "We're spending 2019 in Amsterdam which was invaded by wild parrots. One afternoon we were looking for a start for '00:00,' talking in front of the windows, looking at these flashy green animals. We started to sing and write, playing with the purity of love and the purity of nature. By the evening the song was there. We recorded the song the same night."
Listen to the track, below:
Sacre's debut album, Love Revolution, is due out in December.