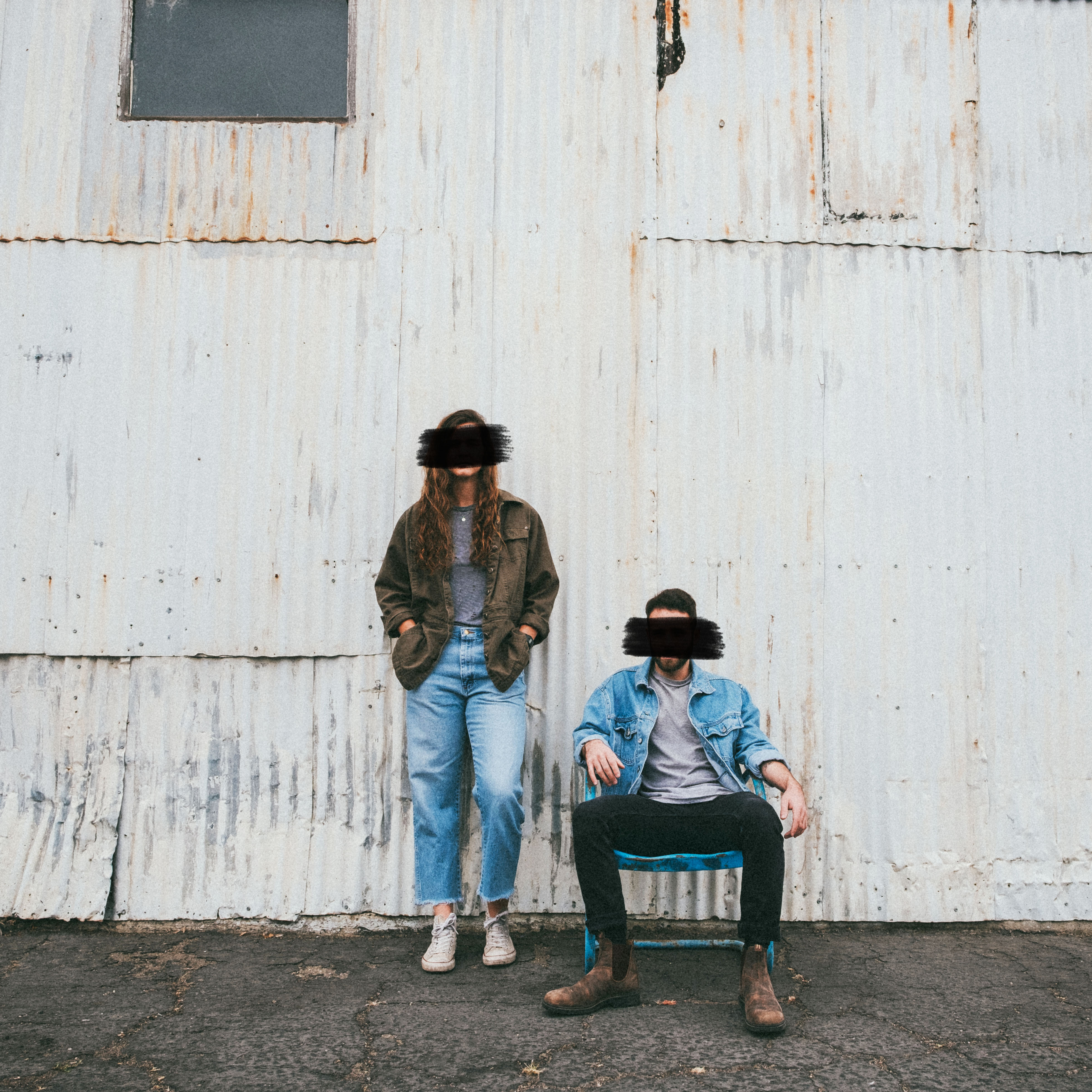 Story / Catherine Santino
Photos / Richard Fusillo
Music can be many things: distraction, escape, mood-booster, background noise. For dream-folk duo Black Match, music is catharsis. It's something you curl up in, broken and battered, and hopefully come out the other side a little more whole. It's an experience, not just a soundtrack.
Clearly, this approach resonates with people. The pair released singles "Won't Let Go," "Same Old Things" and "Poison & Wine," with zero promotion, yet garnered over 300,000 plays on Spotify. Their air of mystery, amplified by their blacked-out eyes in social media posts and album art, allows fans to enjoy their music with no strings attached – while still coming back for more.
Black Match's newest single, "Nowhere," is a lamentation of longing and loneliness. "I crave you in the dark but you're not there / taking sips of memories of when you cared. All I see is you painted next to me / But you're nowhere," the vocals swing over a blanket of keys and strings.
The pair recently made their music video debut for "Nowhere", a triumphant visual companion to the song. The dreamy video encapsulates bittersweet heartache, with shots of rolling hills and breezes through gauzy curtains. Their faces are revealed for the first time, but the emphasis is wholly on the music. I spoke with the duo about the creation of their brand new video as well as their artistry and faceless persona.
Did you expect the reaction that your singles got? Was that overwhelming for you?
Like any new artist, our focus right now is building a fan base and connecting with people over new music. This latest release is a song that we really put our heart and soul into, and it's been incredible to connect with people who value the song and encourage what we are doing. It's one of the most rewarding parts of creating music when others meet you there in the emotions you were hoping to convey in a song.
Though you show your faces in the video for "Nowhere," most of your promo/social media posts have your faces blacked out. What's the intention behind that?
The intention is really two-fold in us doing that. In an artistic sense, we love the idea of covering the eyes to convey a sense of mystery. Eyes are really our way of getting to know a person visually, and when that is cut off, it creates an ambiguity that we hope draws people in to look further.
In the more practical sense, we think beauty, looks and the physical person often play a big role for an artist, and frankly we just haven't wanted to have any emphasis on that, we really just love creating music and want the emphasis to be on the tunes and lyrics, not on what we look like.
Tell us about the production of the video for "Nowhere." Where did the concept come from?
So we shot in this video in our hometown, San Luis Obispo. It's a super wooded beach town that is wonderfully beautiful but can also sometimes feel lonely and isolated. "Nowhere" is really a track about feeling isolated and longing for someone else, so both the narrative and scenery in the video hope to capture the idea of abandonment.
Your songs have a very dreamlike quality, almost taking the listener to another time/place. Is this intentional? Do you use music as an escape?
A lot of artists who have influenced our music are ones that set a more heavy mood. Apart from chords and lyrics, we love using certain production to try and create a specific atmosphere. We think great music is all-encompassing in how it conveys the idea behind the song, and we try to be intentional with every step of process to point towards raw emotions and allow people to sit in them. That's always been one of our favorite parts of music, the ability to feel less alone by transporting yourself into the feelings of others.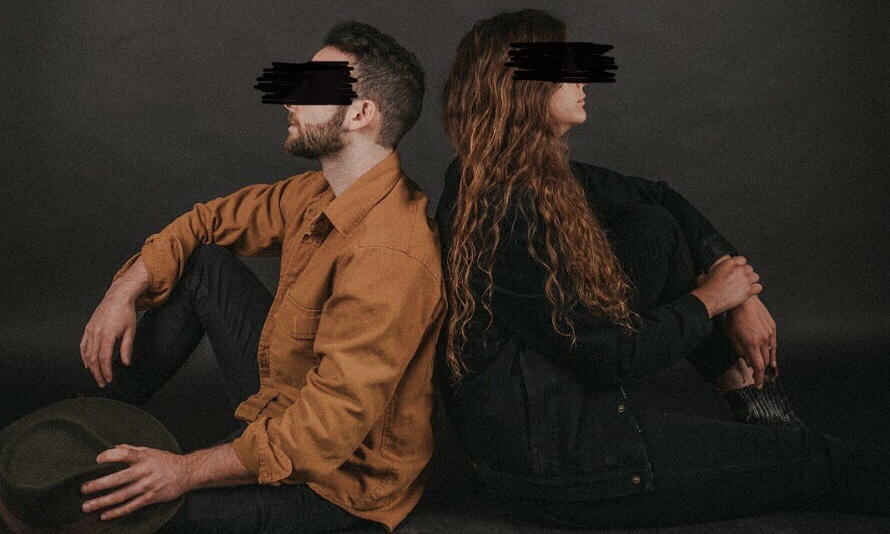 CONNECT WITH BLACK MATCH: