Words by Ariana Tibi
Photos / Mallory Turner
Powerhouse diva Jen Awad is sharing a timely civil message with a silent-film inspired, Western glam music video 'Bad People.' Unapologetically vulnerable, 'Bad People' tackles gun-use and the clashes we face when dealing with mental health issues in the U.S. The song is decorated with blues rock sensibilities and soul funk grooves the likes of Tina Turner. Admissibly light hearted, it was directed by Liz Nistico and features the marvelously bold, custom-made designs of Alessandro Francalanci.
The LA native, Arab-Latina singer seeks to open up the conversation about the lack of empathy surrounding the judgments we make on each other, exposing how our actions can cause others to feel extremely invisible. Do we really know how to love each other, make them feel seen and accepted?
"We all at some point feel bad, damaged or unworthy of being loved." Jen Awad explains. "The message is: don't blame other people for your problems and instead be the solution. Let people in, let people love you and do that in return. I just want people to know that you don't have to be perfect or sane even to be loved. Love is a choice."
Spread the love and dance it out with Jen Awad live at The Levitt Pavilion on July 11th! Her EP Jewel of the Nile is out now on all streaming platforms.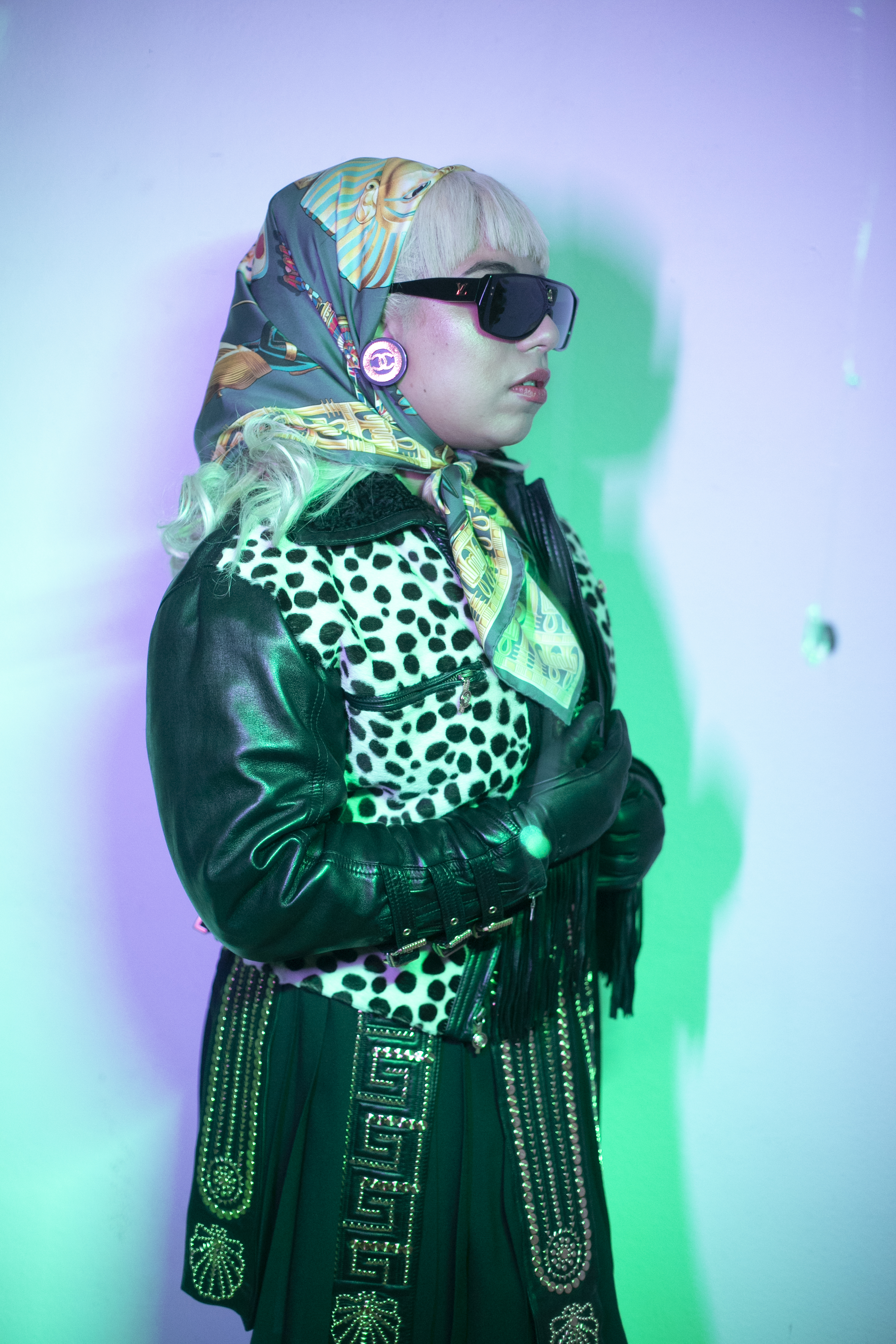 Thank goddess for free speech right? It's always notable when artists choose to touch on an issue that prompts healthy discussions about major issues in society.
What are you hoping people take away from this video?
I'm hoping people can walk away feeling like despite all our differences, we all deserve to be loved and love people regardless of their faults. Solutions don't come from "canceling" a person based on their views or actions. We have become socially intolerant as a society when it comes to freedom of speech. It's a witch hunt these days and I'm not saying we should let people get away with things..however what is the extent we go to in order to troll and hurt people we don't even know? Where is the line between reprimanding someone and becoming the villain by bashing people for their action?
At the end of the video, you state that your hope is to 'reform thinking in the US' by
asking six questions. To spin one of the questions back at you, what educational reform
do you believe can exist alongside true gun reform in the US?
Honestly, I am not a policy maker, and I don't necessarily have the answer here…however I feel we need to approach gun education in schools in the same way that we with have anti-drug campaigns, anti smoking commercials, MADD, anti-suicide ads. Same thing with mental illnesses that lead to people feeling invisible enough to want to cause harm. Whether it be part of a curriculum to have group therapy to help students to open up and be vulnerable around each other about what they are going through instead of suppressing emotions and bullying people for their differences.
Silent-film inspired captions spring up throughout the video, adding food for thought and storyline helpers. To, again, spin the wheel on one of the questions: do you think people are inherently good?
I think people are inherently good despite whatever inner demons they face. We don't take the time to understand what people are going through, instead we take their actions very personally and react. However I do not believe it's for us to fix or save people. It's up to the individual to be self aware of their "bad" behavior and change it themselves. We can a shine a light but by no means should anyone have to put up with abusive or toxic people.
Having the platform of creative art to express your opinions and views on the world is something many people take for granted: are there any artists out there who inspire you to inspire change?
The reason I love working on music videos with Liz from HOLYCHILD is because we are both trying to reach people with our music through vulnerability. I see her constantly trying to raise up questions about beauty standards and the human condition on Instagram. It's not just about "hey check out this song blah blah blah". It's more like "Hey let's have a discussion about something I'm going through, how bout you?". That really inspires me as an artist and also forces me to open up about things that scare me in hopes that it will open up the listener.
Throughout the video, the characters use guns in different ways, some being comical. Tell us more about the symbolism and choice of having guns in the video. Is gun violence or reform an issue that is close to you?
I think guns are a symbolic and literal quick fix to people's problems. A control tool.  I wanted to do a kitsch take on a western "good vs. bad" theme to address that fighting fire with fire doesn't really fix anything or make anyone a hero. I grew up around gun usage and personally it never felt good or right. It brought more suffering than it ever brought safety.
Who on earth gave you those outfits of perfection!?  
I thought you would never ask! Alessandro Francalanci who is an amazing up and coming designer currently working under Tom Ford custom made them for me! We met one night and I played him "Hungover" at an after party and the rest is history.
The video is country, its glitz, its punk and its bubbly. Alongside a subject so dark, it's a poignantly awesome juxtaposition. Where did the ideas for the aesthetic of the video come from?  
I really wanted to film the video on a ranch and go country glam. Liz Nistico, the director (and singer of HOLYCHILD), came up with the whole story line and treatment for the video. Once we got to editing though, we both felt a tremendous responsibility to make sure that our message was clear.
What audience are you speaking to or hoping to reach in this video?  
I'm hoping to reach anyone who is touched by the message. We all at some point feel bad, damaged or unworthy of being loved. The message is: don't blame other people for your problems and instead be the solution. Let people in, let people love you and do that in return. We all somehow closed up when it comes to romance and I just want people to know that you don't have to be perfect or sane even to be loved. Love is a choice.
You show so much personality in this video. What can fans expect from your live shows?
Ooooh I'm a lot! I'm difficult, loud and vulnerable about all that I go through and thats exactly how I perform. I want fans to come to my show and give me all their inner struggle and in return we will dance it out, sing it out, yell it out and hopefully leave them feeling heard! If they wanna see it for themselves, they can catch me at The Levitt Pavilion July 11th with my big ass band and some super flamboyant outfit. Good time GUARANTEED.
Mental health and substance use challenges can take many forms: depression, anxiety, schizophrenia, addiction and the list goes on. In the United States, almost half of adults (46.4 percent) will experience a mental illness during their lifetime. Approximately 1 in 5 youth aged 13–18 (21.4%) experiences a severe mental disorder at some point during their life. For children aged 8–15, the estimate is 13%.3.
If you or someone you know needs help, call 1-800-273-8255. You're not alone, talk to someone you trust.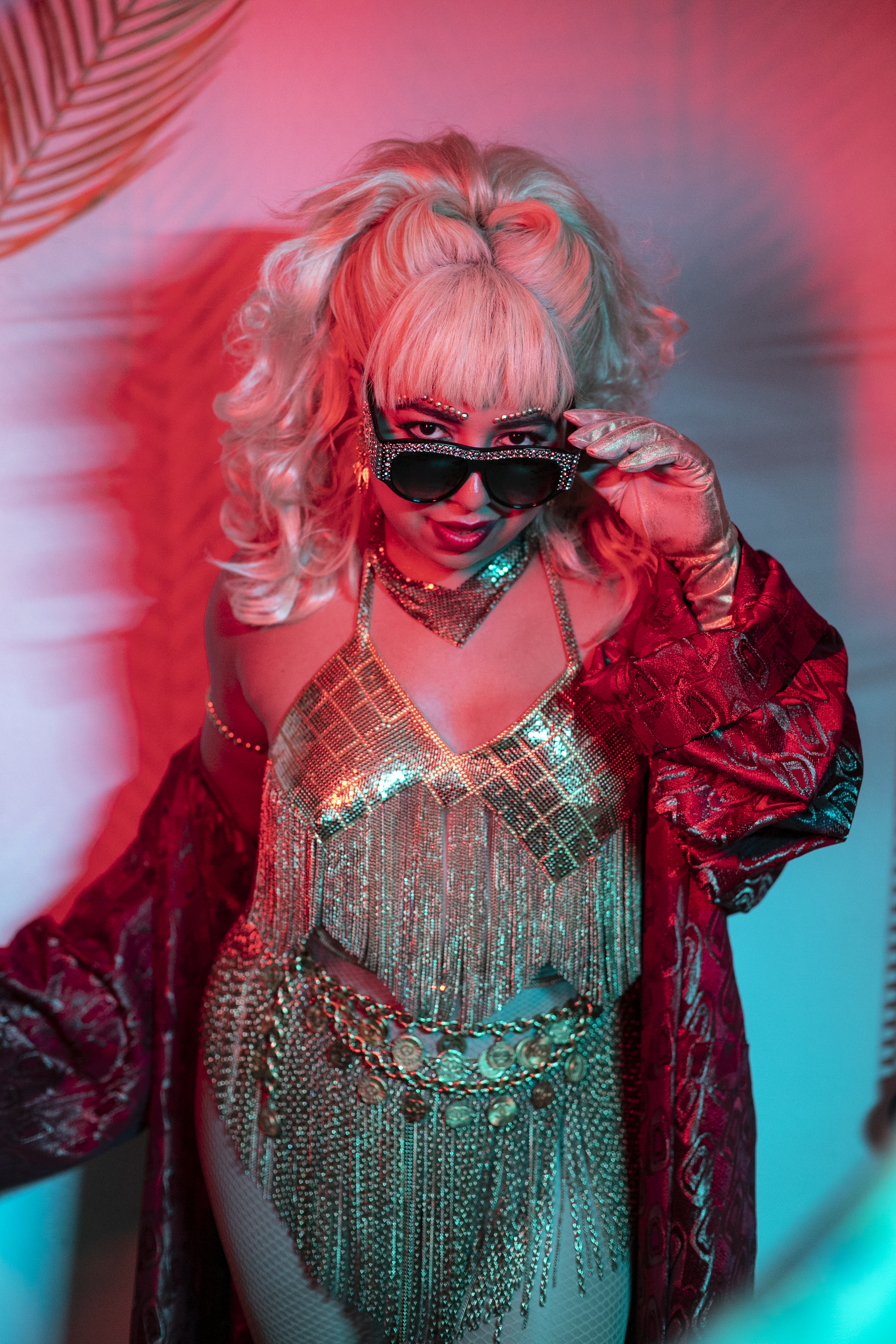 CONNECT WITH JEN AWAD: