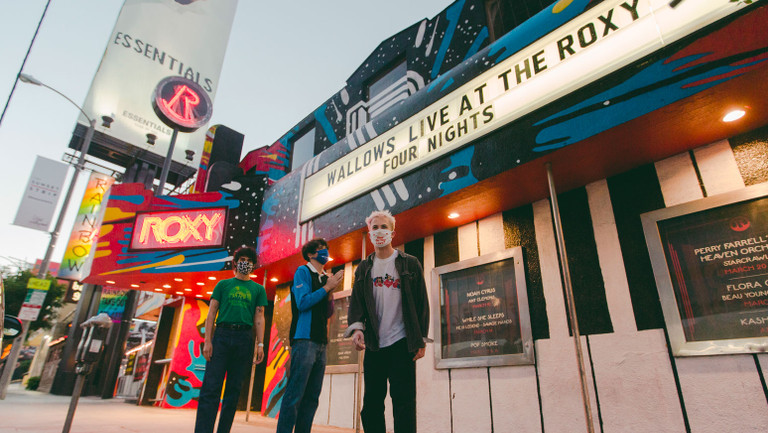 Alternative rock band Wallows is not letting quarantine stand in their way. Members Dylan Minnette, Braeden Lemasters, and Cole Preston spent most of their time this summer working on music remotely, promoting their viral song "Are You Bored Yet" with Clairo, and even set out on a virtual world tour. 
LADYGUNN talked with Wallows about their virtual world tour at The Roxy, upcoming projects, and my alma mater Syracuse University.
While the shows are not live, the performance was done as if the venue was packed. Preparation consisted of four days of rehearsal with the live band and film crew and three full days of shooting. The four streamed performances will deliver a different lineup each night,  encouraging fans to attend all four shows for the fully immersive Wallows experience. 
The Roxy was the location of their first-ever headline performance as a band, so the venue rings in some much-needed nostalgia for the boys. "We were supposed to go to South America," Preston told LADYGUNN. "That went straight off the cliff pretty quickly." Like all other musicians in the world, the boys wanted to find something to fill the void of live music. "The idea to do these virtual shows came out of the lack of real shows," Preston says. "But for us, we've been to  The Roxy and filming them and actually having a full band and performing, it's just to do something that feels as close to a live show as we can make it right now." Not only are the shows for them to keep any sense of normalcy, they're also for the fans that miss any form of engagement or participation.  
During the lockdown, Wallows saw their summer 2019 hit "Are You Bored Yet" starting to reclimb the charts. Now, the boys say they are brainstorming more ways to freshen up the song and give listeners a unique experience. Last week, the band invited fans to recreate the "AYBY" music video shot for shot while they're stuck bored at home. "A lot of our fans are so creative and they're so invested, so we have an opportunity," Minnette says. He then joked about how excited he is to watch fans recreate the milk blender scene shot for shot.  "I want to make sure everyone who does that gets seen," says Minnette. "I don't want that to go unnoticed because that takes so much time." We then joked about just cutting together the blender scenes. "Are You Bored Yet – Blender Cut," Minnette joked. 
Of course, I couldn't end my time with Wallows without asking them about Syracuse University since both Clairo and I went there. "We were at the Westcott. It was freezing," Minnette laughed. "I loved it, I miss that snow. We went to a really good coffee shop, it was so good," Preston says. "It's Recess. I worked at a place like that when I was in school." For all you Cuse alum and fans, Wallows love Recess Coffee. 
The first live show of the virtual tour airs tonight at 7 p.m. PT. The next show will air August 23 at 4 p.m. PT. September 13 will be the "UK & Europe Show" at 11 a.m. PT and the last show will be aired September 27 at 2 a.m. PT with a surprise setlist. 
Tickets are available for individual shows and a full tour package is also available here.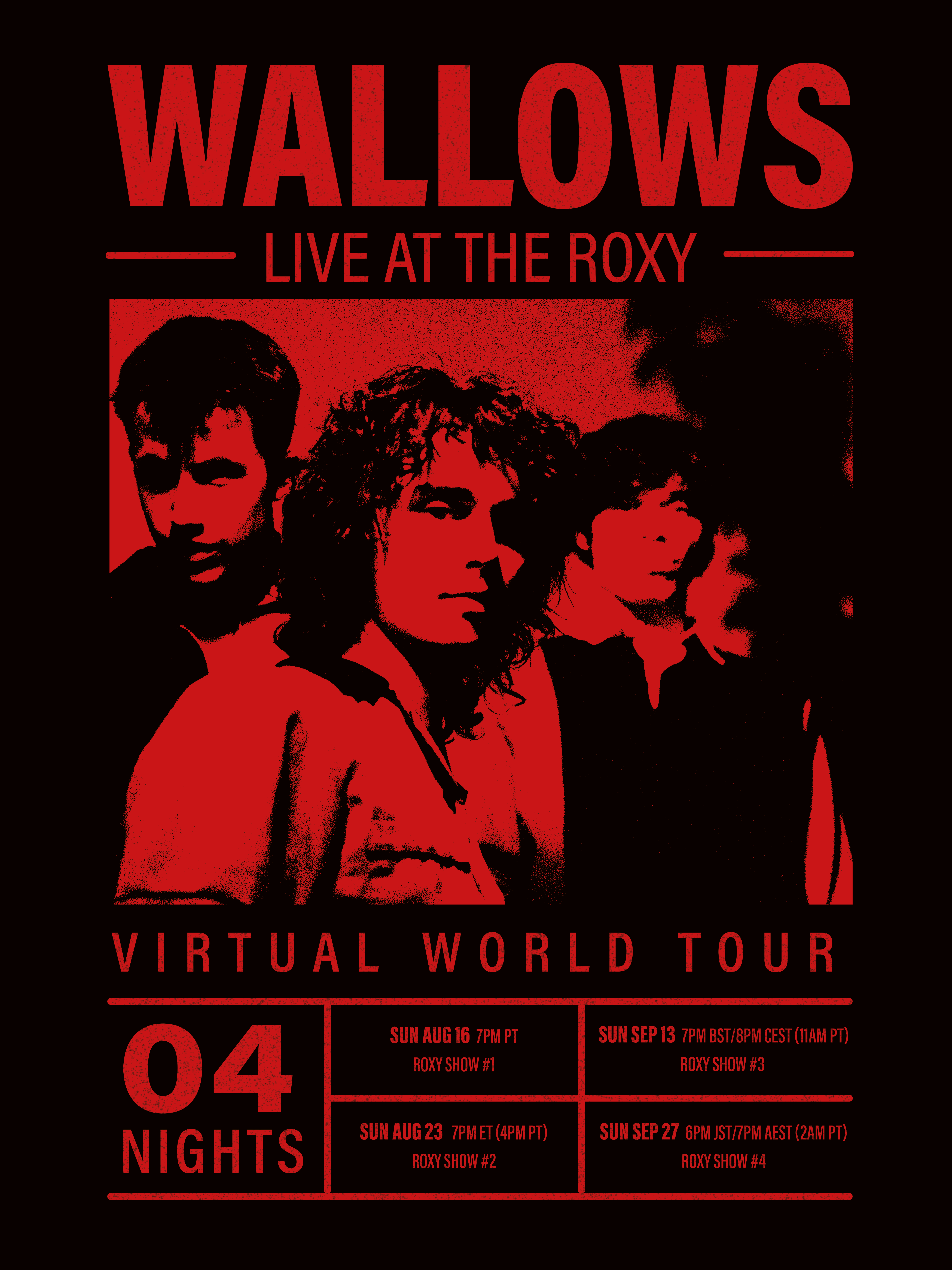 CONNECT WITH WALLOWS
INSTAGRAM // TWITTER // SPOTIFY
photo / Nikoli Partiyeli
story / Sam Berlin