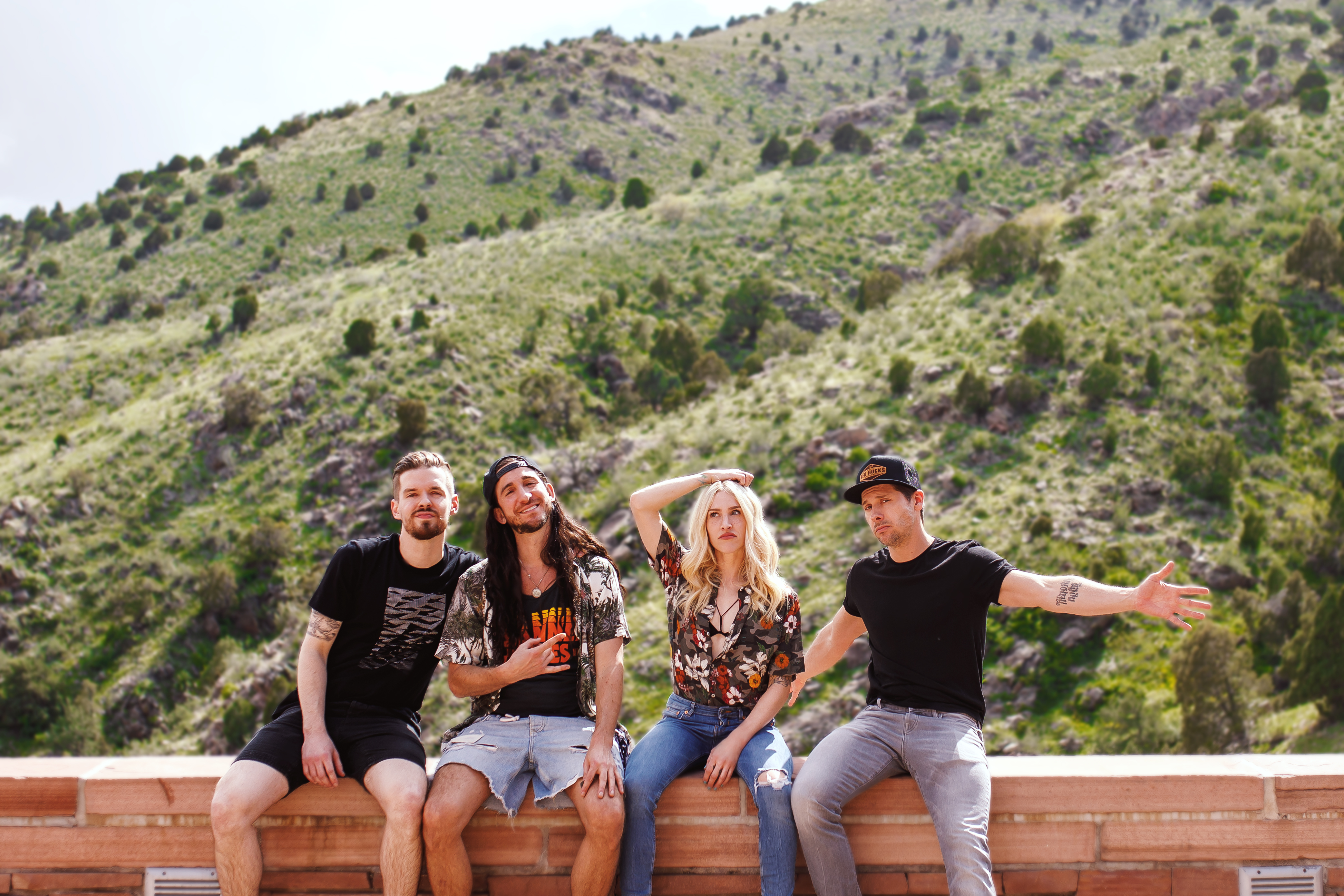 Words/Robert Frezza
Photos/The Orchard & Andrea Hunter
Toronto, Canadian rock band, Walk Off The Earth, had a devastating loss this past year. Their band mate Mike "The Bearded Guy" Taylor (keyboardist and singer of the band) passed away in his sleep last December due to natural causes.
As somber as it was and still is, the band is regrouping as a foursome and celebrating Taylor's life with a jubilant new album. Ladygunn sat down and talked to two of the band's members, Gianni Luminati and Sarah Blackwood, about the new album Here We Go!, their outlook on the band's future, and remembering Mike Taylor—all as Ladygunn premieres their newest single called "I'll Be There", which can be seen below.
First of all sorry for your loss! Mike Taylor was an integral part of Walk Off The Earth. Are you guys continuing on as a foursome?
Luminati: "Yes. Walk Off The Earth has always been a collective. It's always been a big touring party of a bunch of musicians that play with us. We are carrying on. There's a lot of members from our hometown who play with us."
Blackwood: "There's our core members and a huge outreach of friends who play with us. We are a big family."
"Mike's Song" is a very touching video. Where did you get the inspiration for it?
Luminati: "Mike was very passionate about this charity called Music Counts, where they raise money for school music programs for schools and areas that are less fortunate that cannot afford music instruments for school classes. He did a lot of work for that charity. When he passed away, he was such a popular guy, and we have such a large fan base, that we decided to make the "Mike's Song" video for charity. At the end of the video we raise money for kids who want them who can't afford them. We raised $30,000 so far for schools. The best way for us to express ourselves is our art. We were feeling a lot of grief and the best way to get through that was to write a song about him."
Blackwood: "We wanted to honor him and his legacy and all the fans who love him so much especially we saw over the last year of touring. We put on a tribute for him and it was a way the public could say their farewells to him."
It seems like you turned grief into a celebration of life on Here We Go!
Luminati: "The phrase Here We Go has so many meanings especially when you go through something tragic, when you go through something hard like death and you can come out of it…."
Blackwood: "The album is like a cycle. Our band is about positivity and moving forward and finding the light through hard times. That's what our band represents. When you go through something tragic or something exciting you know who your family and friends are. We had these songs and Mike was a part of them. When you listen to the album you can hear the process of how we put this album together."
Do you read into the critics a lot?
Blackwood: "We do a lot of social media content. You can't get the haters get to you too much. We do pay attention to what people think of our music and what people are saying about our music."
Luminati: "One negative comment has the power of a thousand positive comments."
How has the band evolved since R.E.V.O.? It seems like the band stayed true to its roots throughout the years.
Blackwood: "We are a very hometown band. We stayed true to who we are especially since 2012's R.E.V.O. We had our video go viral for "Red Hands" then we had to create a new album. It was a crazy time for us."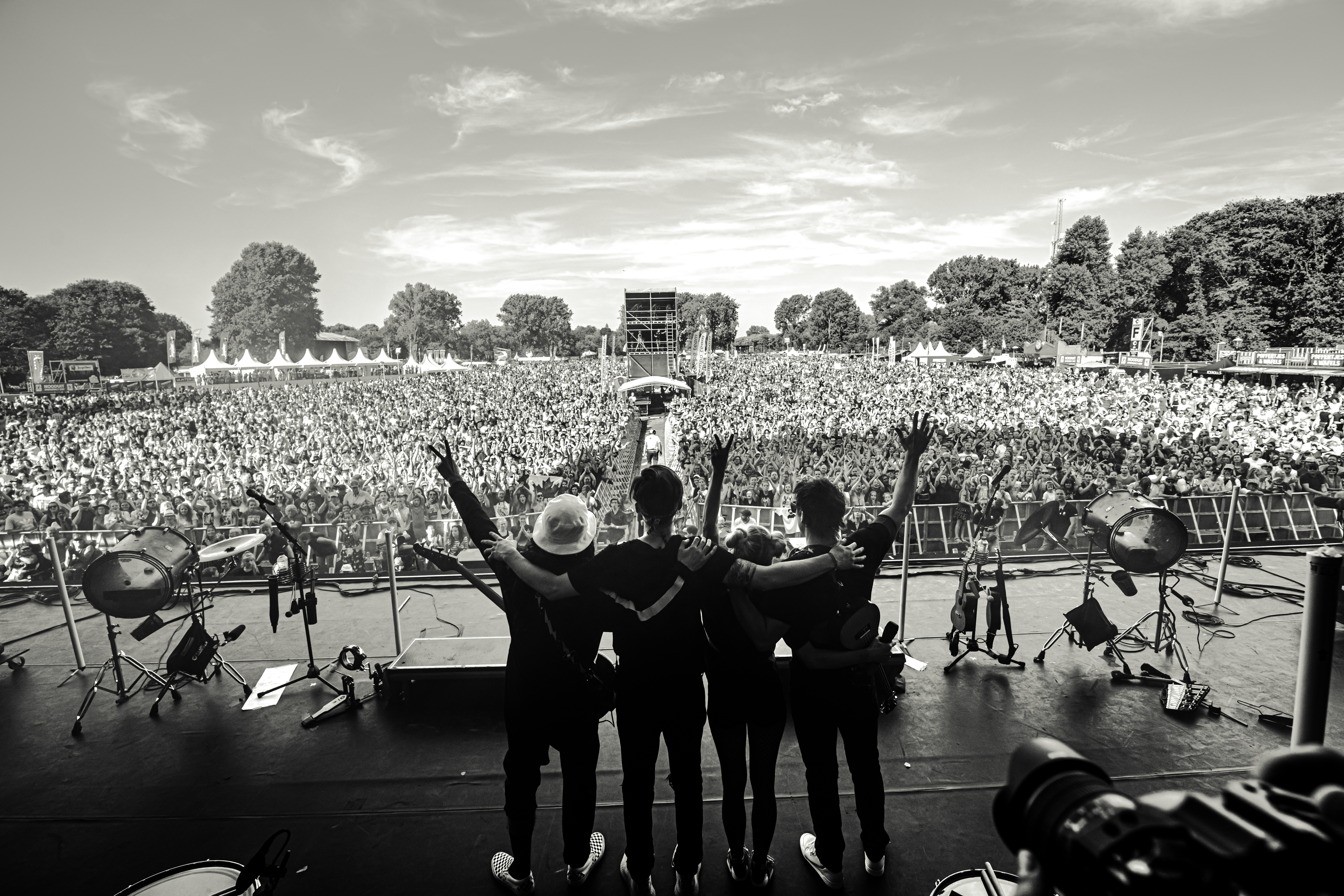 Connect with Walk Off The Earth:
Facebook//Twitter//Instagram