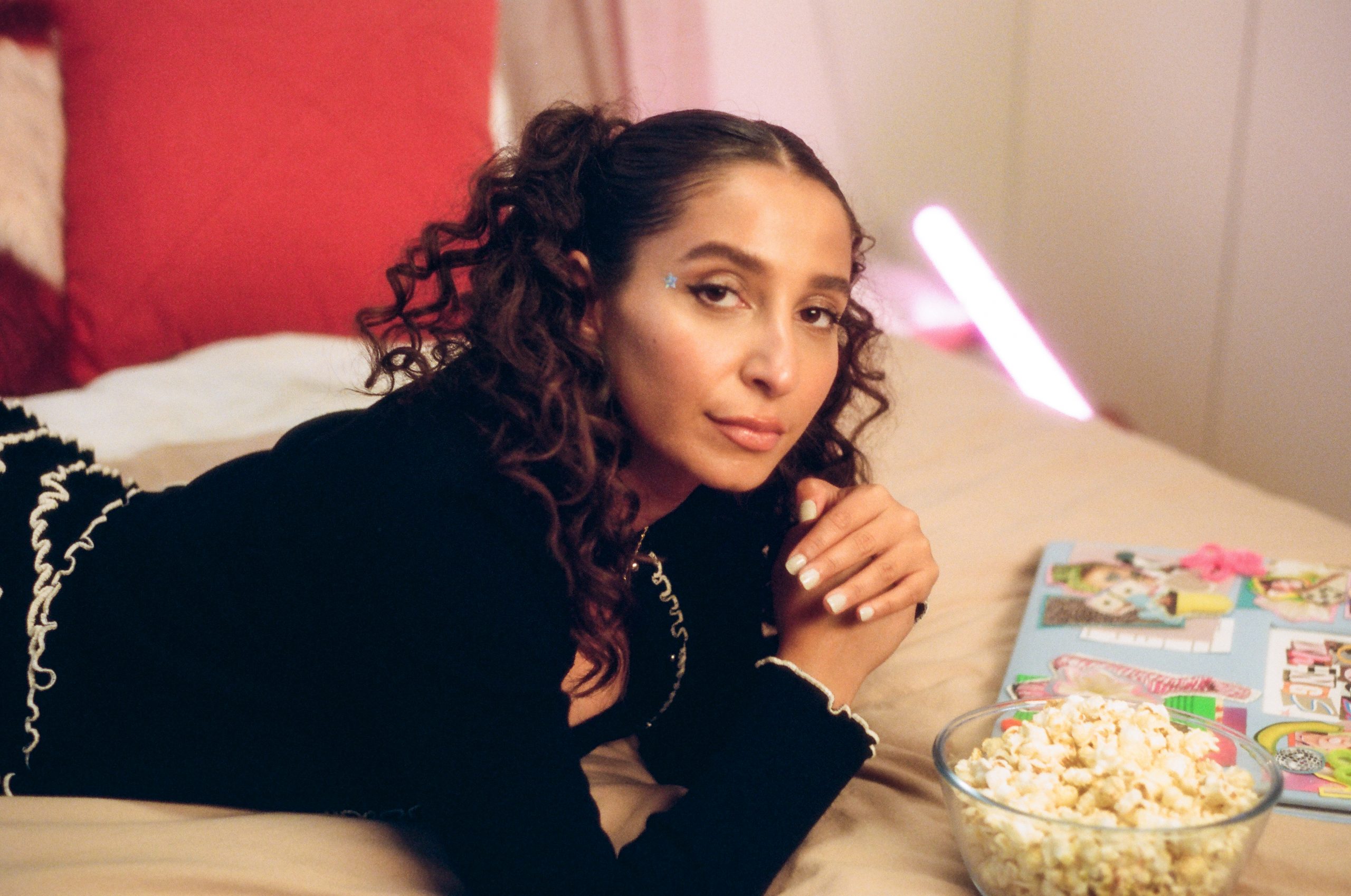 Wafia is a badass. Not only in her music, but in her ability to shift her life into a full 180° and go from university studying biomedicine to being publically praised by Pharell for her music. The queer Iraqi-Syrian singer-songwriter has the ability to captivate an entire room and shift the aura into something spectacular. Her voice floats through the air, silky smooth over a dance-pop beat.
Her new album Good Things is all around feel good and each song features it's own unique instrumentation. "Pick Me" starts with a funky keyboard-led verse, leading into a groovy beat of symbols, synth, and hollowed drums. "Flowers and Superpowers" is more of a sunset drive song, softer. "Damn the sky is so blue," swoons Wafia. It's all about questioning a relationship and the lyrics are relatable and catchy. The best way to describe "Good Things" is that it is sunny. It lights up orange and reminds you how nice it can be when the sun shines and your car radio is blasting.
The album is a reminder of how strong you are and how a broken heart doesn't have to break you. "How To Lose A Friend" is a reminder that we all face heartbreak, platonic or not. Wafia does a beautiful job of hitting us with the feels but cheering us up with the next song. The EP is the diary of a breakup and self-discovery.
LADYGUNN talked to Wafia about her dream collab, the music she's been listening too, and her stark career shift.
Have you ever felt any parallels to your time studying biomedicine and your current music career? It's a stark shift, science to singing, but I dig it.
Not really, they use completely different parts of my brain. To me, they feel really different but both fulfil me.
What was it like hearing Pharrell's praise? I can't imagine.
Incredible! It was for my first song 'Heartburn' and not at all what I was expecting. Right before that song came out I was so anxious, like what if this music thing doesn't work out for me and then to get his approval was so affirming.
What do you think is the importance of utilizing a platform to educate the masses? 
I think it's really important, people want to hear from others they trust and if you have 100 or 100000 followers, it's important to share with them what matters to you.
Who is your dream collab? 
Right now Kacey Musgraves for sure. Her Golden Hour album remains my favourite, I find it almost impossible to move on from it.
What is the name of your newest playlist and what songs are on it?
Right now it's called Good Things and it's actually a community playlist that I started with my fans. I trust their taste so opening up the playlist and making it collaborative on Spotify has been such a rewarding way to find new music right now. My new faves on there are Cry Dancing by Nina Nesbit and Vampires by Dominic Fike
What advice do you have for people who think it's too late in the game to switch up their careers?
I have to believe that it's never too late. Better to go for it and give it your all than grow resentful and wonder what could have been if you had tried.
How are you keeping sane during quarantine?
I'm baking and cooking a lot, the more extravagant the better haha. I've been reading a lot too, How Should A Person Be? by Sheila Heti has been my isolation fave.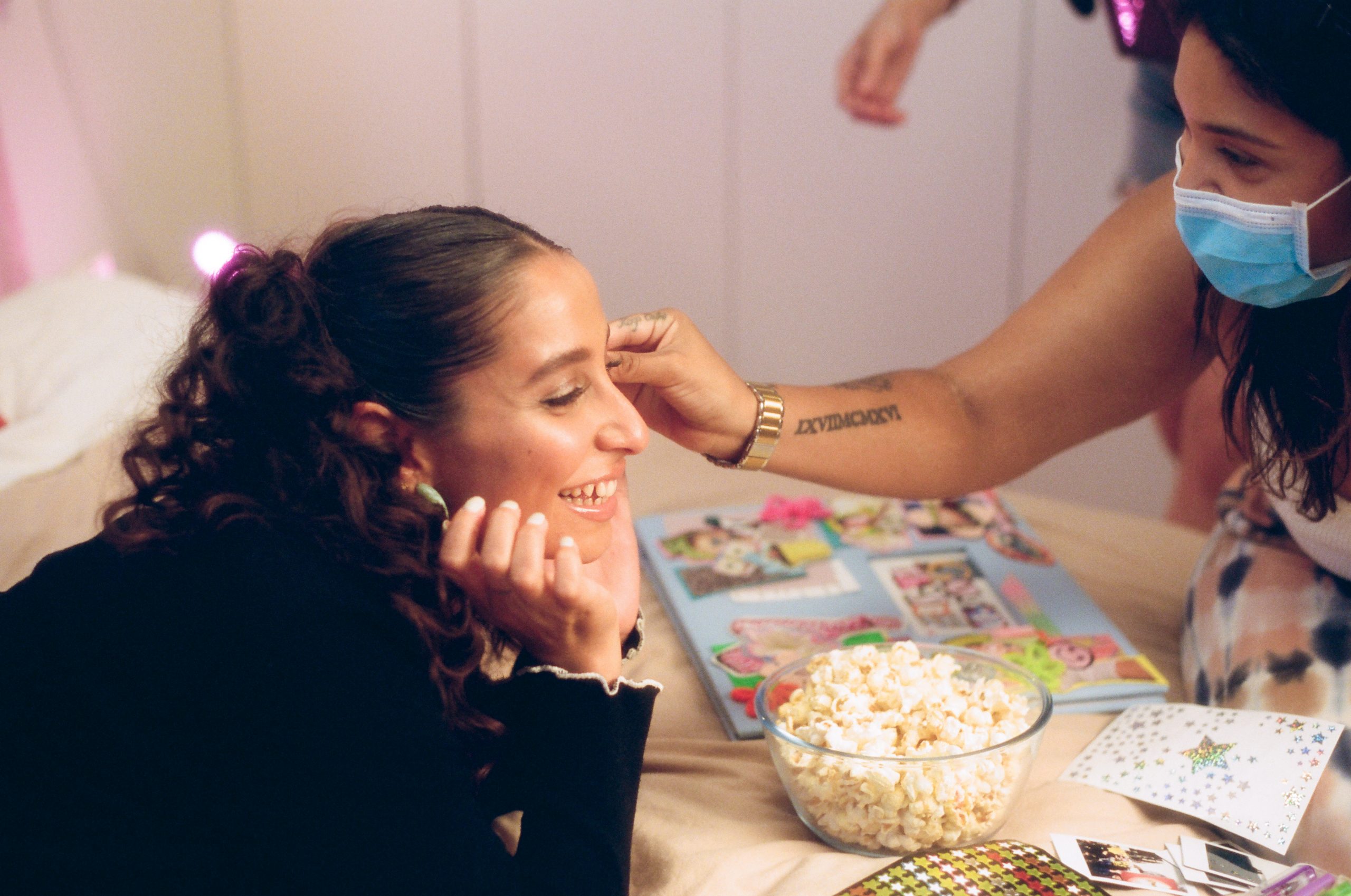 CONNECT WITH WAFIA
INSTAGRAM // TWITTER // SPOTIFY
photos / courtesy of the artist
story / Sam Berlin