Deidre & the Dark is the moniker of Brooklyn-based singer-songwriter Deidre Muro, who works her love of classic pop with modern electronic production with a bit of psychedelic twist to it all. Deidre is best known as the founding frontwoman of the indie rock band Savoir Adore but she has also worked as a hype woman/backup vocalist for the indie dance duo French Horn Rebellion and as the singer of the electronic trio Violet Sands. 
Her music has been featured in TV shows, films, and video games, and she is currently recording songs for a new EP. In addition to her own work, Deidre also produces and writes for other artists at her studio, YouTooCanWoo.
As for Violet Sands, the Brooklyn-based project is described as "an ethereal soundtrack for a rite of passage, harnessing the alluring vocals of Deidre Muro, the inventive production of David Perlick-Molinari (French Horn Rebellion) and the cinematic, classical-tinged arrangements of Derek Muro."
After a hiatus, Violet Sands is back in the studio, with band members working remotely from Brooklyn and Los Angeles. They are currently exploring new directions for the project.
Deidre Muro wrote the song Desert Rental Home in 2020, during the COVID-19 pandemic lockdown. She was feeling isolated at home with her 1-year-old son, while her husband worked long hours in a makeshift bedroom studio to keep their business afloat. 
The song reflects the tension between her isolation and her desire to escape into a fantasy to avoid this strange new global reality that nobody has any idea how long will last. The song's themes are beautifully ingrained in the sonic tapestry chosen for the track.  The lonesome guitar and subtly reverberating vocals hint at the desert setting, while the intimate, confessional words and bedroom studio origins of the recording do fit the 'home' part to a T.
Desert Rental Hom is a beautiful indie-rock/bedroom pop jaunt towards a mind at unease, searching for meaning in creation and comfort in the expression of the very same anxieties and doubts that sparked its creation in the first place. A beautiful way to encapsulate everything in this shimmering bubble of sound that reminds just enough of Radiohead and Lana Del Rey in equal measure to be familiar, but with more than enough originality so as to say that Deidre & the Dark is anything but derivative.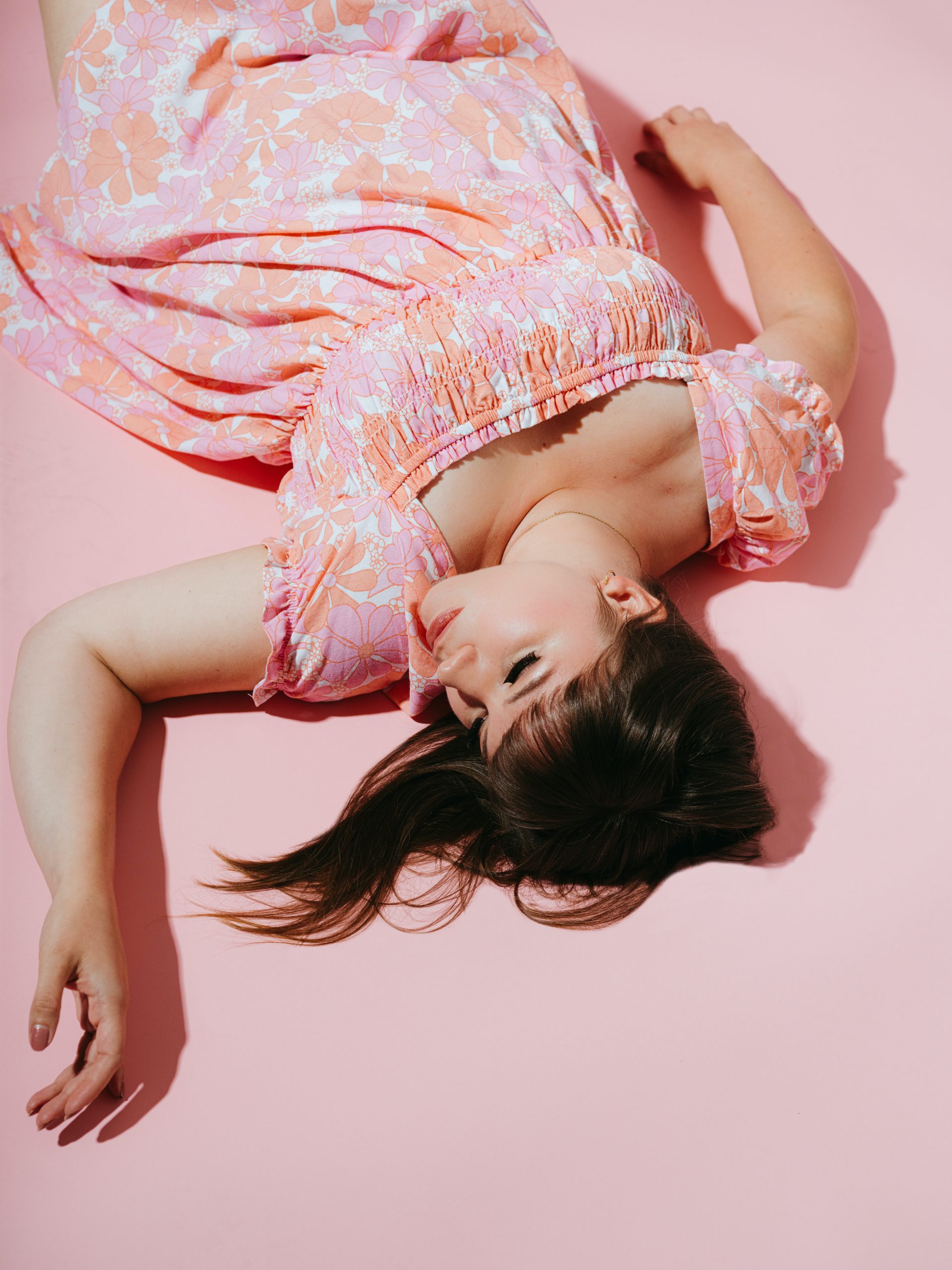 CONNECT WITH DEIDRE & THE DARK
CONNECT WITH VIOLET SANDS