SUO is the star gazing glam rock solo project of Saara Untracht-Oakner (of BOYTOY).  SUO is retro in the sense you want to put on glitter shorts and head to the disco. Her music is atmospheric and inspiring drawing you away from a mundane experience to something exciting that is sitting within you. 
The video for her latest single, "Unsatisfied Blood" is much the same.  Directed by acclaimed vision maker Remy Holwick the video is a cinema noir delight that shows SUO as a femme fatale daydream that makes you want to take a dangerous ride in her car.
"At one point Remy got pulled over in the truck we were using because of a taillight.  We thought maybe it was the fake blood on the headlights and we would have a lot of explaining to do.  Luckily the fake bodies weren't in the back yet.  We ended up wrapping at 4:45am making it just in time before sunlight." SUO says laughing.
She goes on,  "Unsatisfied Blood" is about desire.  I often struggle with the feeling of never being satisfied.  I get a little bit, and I want a little bit more.  But it's not always a bad thing.  As an artist, I think being satisfied leads to complacency.  I need that gnawing dissatisfaction to drive me creatively, sexually, emotionally…it's all the same force.  It all makes me want to progress.  It all makes me want to want."
Check out SUO September 12 at The Broadway with Glove and The Muckers: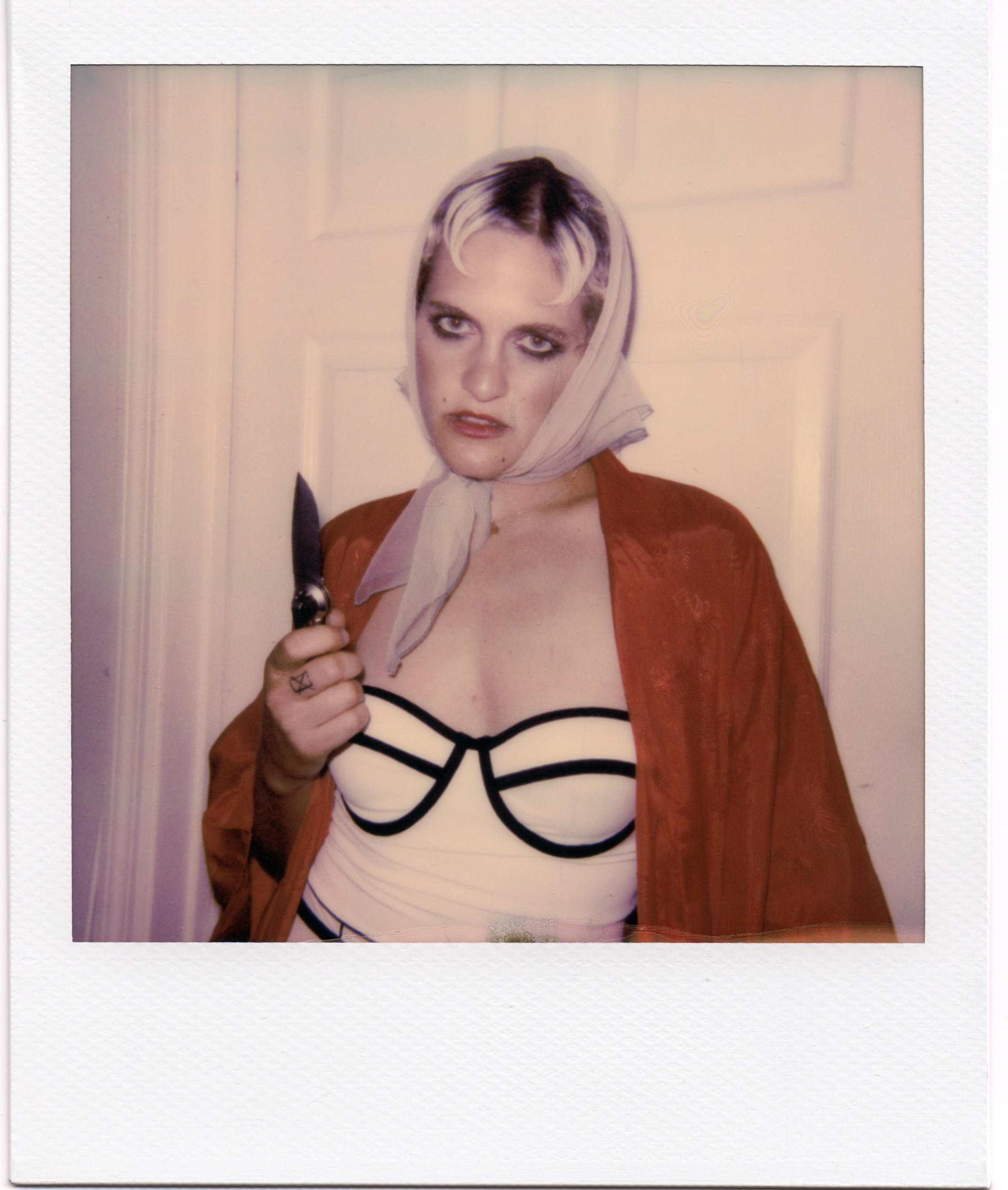 Photo by Astrid DeProssino Lois
CONNECT WITH SUO: