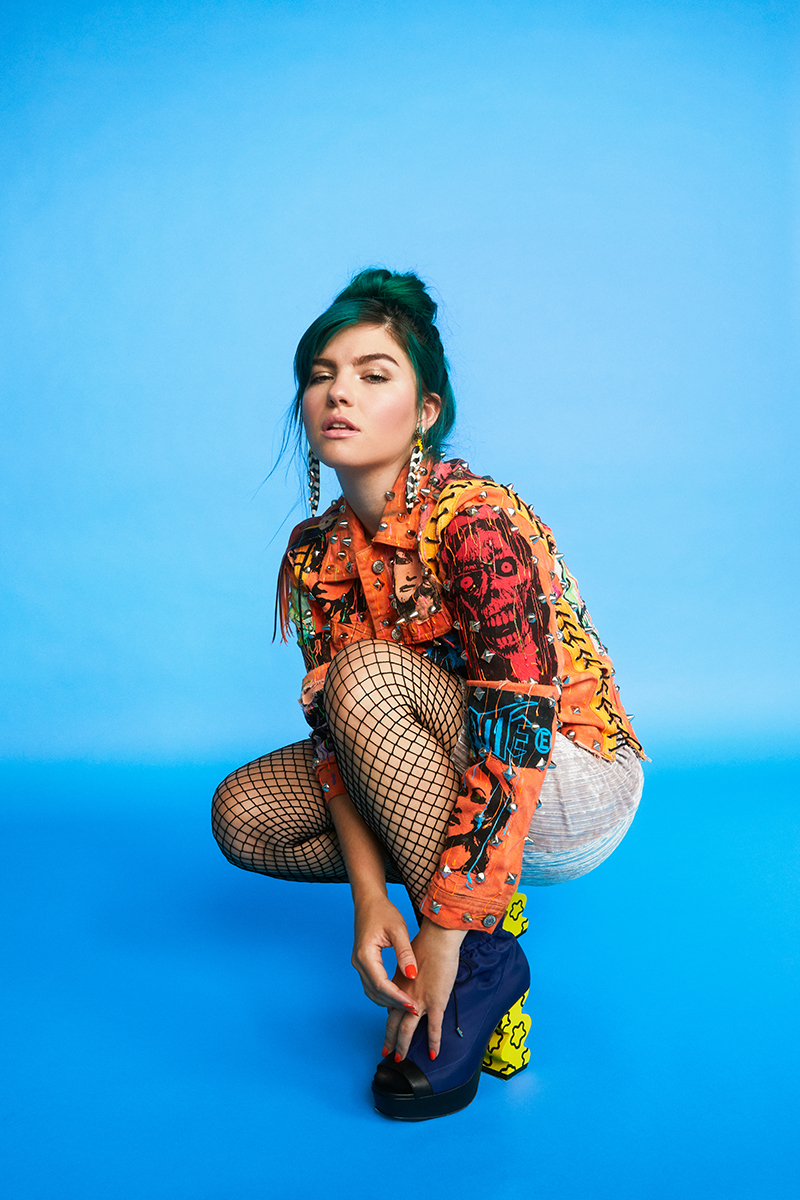 Phoebe Ryan's sweet melancholic siren vocals float above every beat and soundtrack she in on. Her tunes are sweet in a way that makes your morning coffee run and ride on the train, a nostalgic pop pleasure. Her music pushes you to delve into the good and the bad with nice R&B fairy undertones. Ryan grew up in New Jersey honing her creative spirit before moving to New York to study engineering, production, and business at NYU under the Clive Davis Institute of Recorded Music. She's brilliant artist mixing all of her crafts in one world of heart-pumping splendor.
In 2015, Ryan inked a deal with Columbia Records, with whom she released her critically and celebrity acclaimed debut EP Mine. Phoebe's shine led her to write for artists such as BRITNEY SPEARS, Oh Honey, Melanie Martinez and featured on #1ers's like Skizzy Mars, and The Chainsmokers.
Her latest project  The James Ep is a full ride of songs that showcase the artist's music prowess and earnest emotional storytelling that is both danceable and cryable at the same time. The James EP is a 5-song episode weaving a relationship narrative from beginning to end. The collection is driven by uncertainty, lust, vulnerability, destructive behavior, and disappointment…"But most of all, passion," Pheobe says." Having so much passion that you don't even know what to do with it."
The James EP  released October 27th ahead of her North American headline tour this fall. Today Ryan premieres The Layman Drug Sessions video for the irresistible kiss me gem "Aspirin" with us. "Aspirin" has pretty intense underlings, juxtaposing the worst heartbreak and intense love simultaneously. On that notes Phoebe says,

"I've learned that I haven't really learned anything. It all just fucking sucks and it's also the best possible thing. You're always going to be ecstatic or miserable. That is just my personal experience so far."
Get to know our darling Phoebe below and stay tuned to her arrival in your city.


You studied many subjects in the music production while you were at NYU. What parts where you always drawn to?

I've always been interested in writing, even beyond just writing songs. I wrote a thesis paper on Yanni that I'm still trying to get published. The world needs to know more about Yanni and how smart I am about Yanni. 
How did you get your first record deal?
The simple answer is that I started releasing my music and some labels took notice. But if you're asking "how did YOU get your first deal" then my answer is that I still have a lot of shit I'm trying to prove to the world and to myself. 
Have you heard from any of the muses from The James EP?

Hahaha, yes. Once you're a muse in my life, you're not allowed to leave. It's like a weird club. They may not want to be a member, but I keep sending them newsletters.
Have you ever cried any stage singing any of your songs?

Yes. It's usually not even about the words I'm singing as much as it is that I'm just overwhelmed by the energy of the room and the love I feel for my fans. It's so hard to explain those moments, I'm just like… holy shit am I seriously alive right now doing this?
You have collaborated with many artists. What is the hardest part of working with others for you? What is the best part?

I think the hardest part of writing for other artists is sometimes you'll write a song that's fucking incredible but maybe just not right for them and the direction they're going for… and then that song will sit on a hard drive, maybe forever, and no one will ever hear it. It's just sad. The best part is everything else that happens before it gets to that point. 
Who are some of your dream artist to work with. Living or dead…

I would love to write a song with Ben Kweller. But I'm too big of a fan to even reach out to ask if he wants to work with me, I don't think I could keep it cool. 
I love your drawings! Do you make comics?
I actually have a secret Instagram account where I post my comics. I only have a couple but they're not ready for the world yet!! My dad thinks they're good though. 


What did you spend your days like in high school?

I was studying Shakespeare intensely, but also smoking weed and drinking energy drinks on the curb outside of 7-Eleven like most teenagers do. 
Did you always know you wanted to make music?

I always knew I wanted to be on a stage, performing for people. I was really into acting, but when music came along it all just clicked.
What is an EEEEEEEEEEEEEE!!!! moment that happened to you recently?
My mom made me a Halloween costume this year. I was a Minecraft creeper and I got to wear it on stage the first night of the tour. It made me feel like a kid again, having her make it for me. And not only was it just a super nostalgic experience, when I got to try it on I was screaming about how amazing it was!!  Total EEEEEEEEEE I LOVE MA MAMA moment.
---
PHOEBE MINESWEEPING THANKS, TO HER MOM:
---
When do you feel the most balanced?
Right now, at this point in my life. I don't drink or do drugs. I'm spiritually lit as fuck though. 

What do you love most about your life right now?

My family is healthy. My friends are dope. I'm about to start writing music again after taking some time off and I feel like it's going to be the best stuff I've ever written. I'm just happy. 
Give us the scoop on your tour. Any fun tour stories you can share?

Honestly, this tour is running so smoothly and nothing too crazy has happened yet – some of the guys went out to play Lazer tag the other night but I've been kinda keeping to myself and reading this book about birds and watching Law & Order. I mean, just kidding, we do sex and drugs like every night. 
What are the essentials you pack in your luggage when you travel?

Overtone hair conditioner to keep the green on fleek, and my Nintendo 64. I beat everyone in Super Smash Brothers and it gets me really hyped up before I get on stage.
Give a message to the world right now.

Ask yourself every day, "What's the most important thing in my life right now?"
WE LOVE YOU!!!
Kiss me!! 
😘😘😘😘😘😘😘😘😘😘😘😘😘😘😘😘😘😘😘😘😘😘😘😘😘😘😘😘😘😘😘😘😘😘😘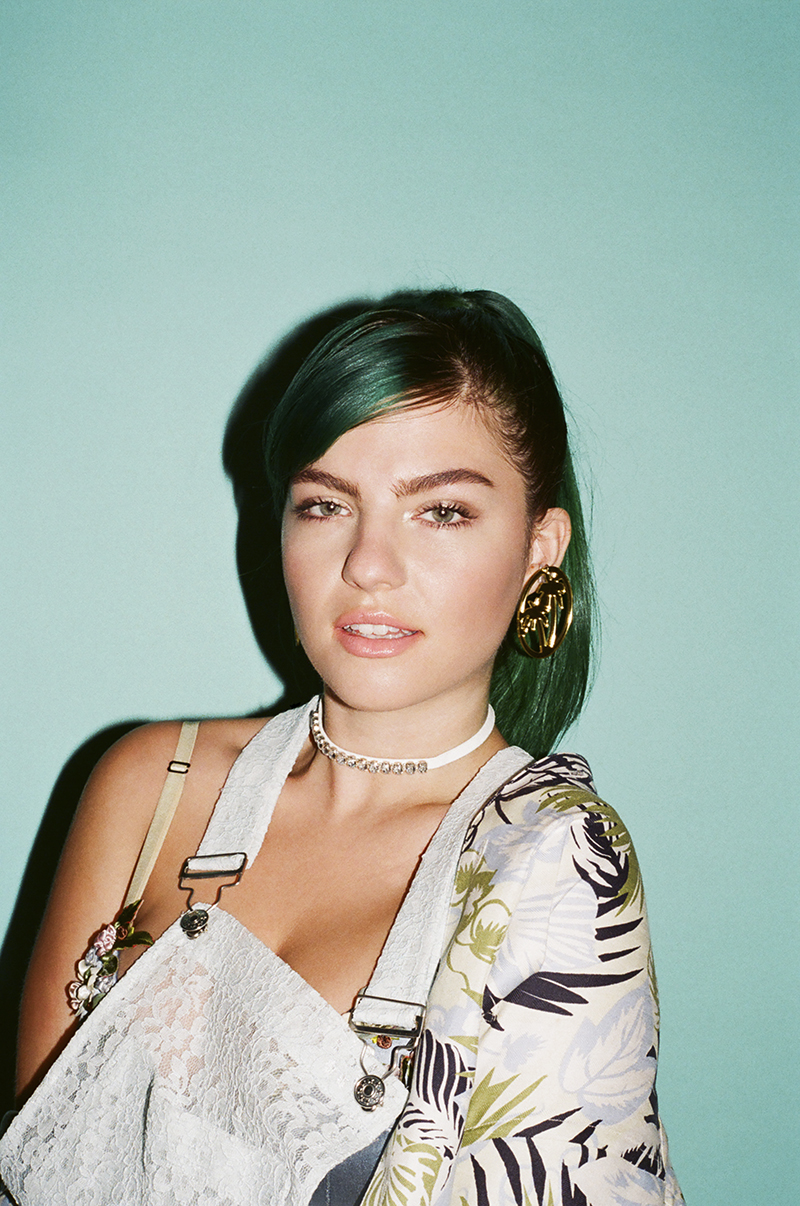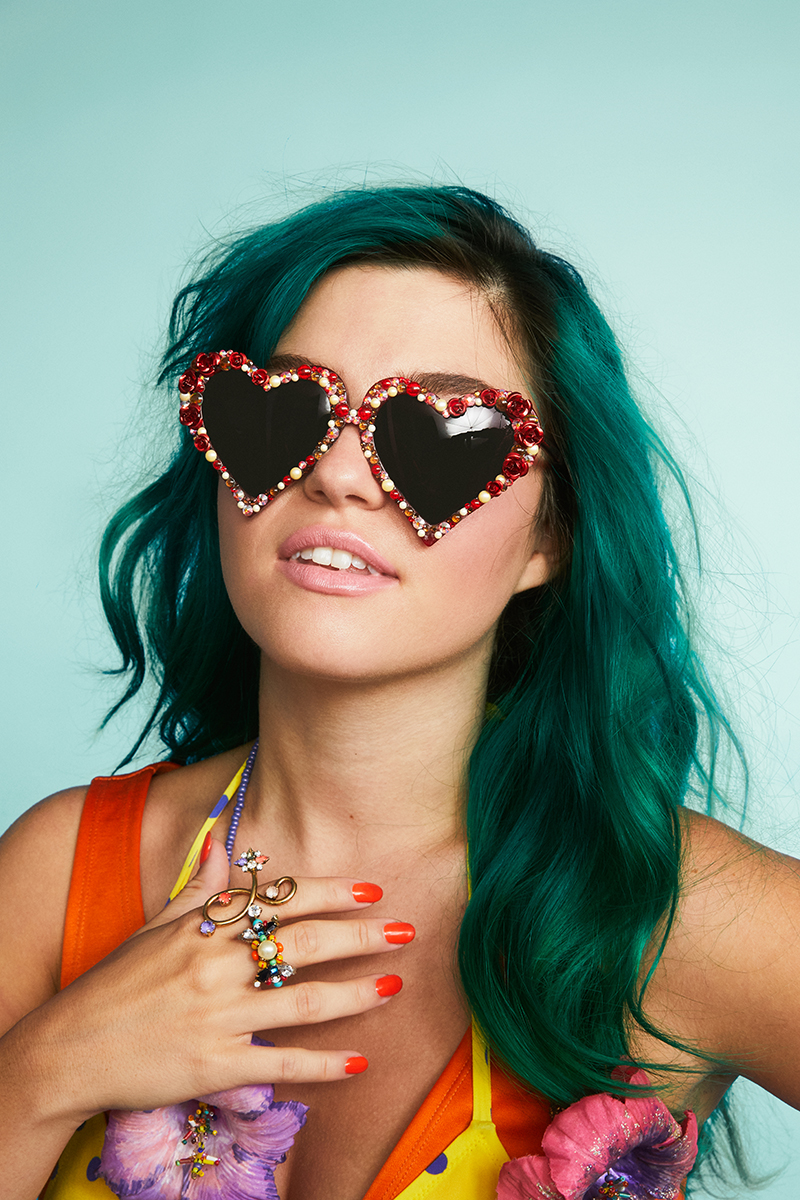 ---
---
---
Fall Tour Dates: 
10/31/17          Philadelphia, PA                   Foundry @ The Fillmore
11/1/17            New York, NY                       Music Hall Of Williamsburg
11/2/17            Washington, D.C.                 U Street Music Hall
11/3/17            Boston, MA                           Brighton Music Hall
11/5/17            Toronto, ON                          Horseshoe Tavern
11/6/17            Chicago, IL                              Lincoln Hall
11/7/17            Minneapolis, MN                7th Street Entry
11/10/17          Portland, OR                         Hawthorne Theater
11/11/17          Seattle, WA                           Barboza
11/13/17          San Francisco, CA                Swedish American Music Hall
11/14/17          Los Angeles, CA                   Echoplex
CONNECT WITH PHOEBE:
OFFICIAL WEBSITE | FACEBOOK | INSTAGRAM | TWITTER |TOUR
story / Koko Ntuen