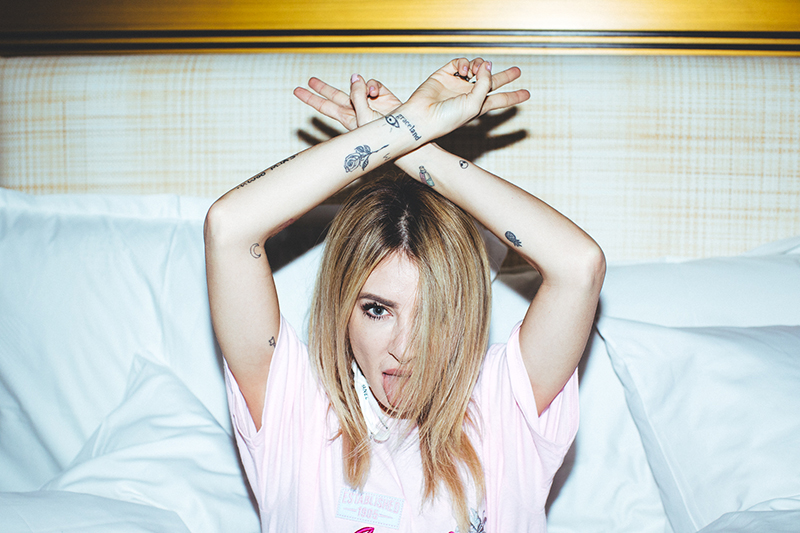 Story/ERICA HAWKINS
Photos/DONSLENS

Australian electronic singer, producer, and songwriter Alison Wonderland premieres a new music video for her track, "Happy Place!" 
Alison just completed a 23 city headlining tour playing to sold out crowds, is #2 on Billboard's 25 Female DJs You Need To Know, and recently remixed Dua Lipa's "New Rules", currently the #1 track on the Billboard Dance Club chart. Even with more accolades in the past year than most people experience in a lifetime, her song and video "Happy Place" shows that she's still vulnerable to the inevitable downsides of human experience.

"I was actually in the dark," Alison recounts when asked about her inspiration for the track. "When you've got depression, you don't really have any insight into what you wanna do, so you don't wanna leave your room. I was feeling like that. It's hard to even remember what's good about yourself when you feel that way, and I was just desperate to see some kind of light".



Alison directed the video with shots from her US national tour, highlighting crowd surfing from her packed Seattle show. The video also includes shots taken in the Mojave desert one evening on the road to Las Vegas. According to Alison, she just wanted the video to be all about the vibe she gets from a good show.

Alison is currently finishing her sophomore album, Awake, set to release in early 2018.

CONNECT WITH ALISON:
INSTAGRAM   //   FACEBOOK   //   TWITTER

SaveSave
SaveSave
SaveSave
SaveSave
SaveSave
SaveSave
SaveSave
SaveSave