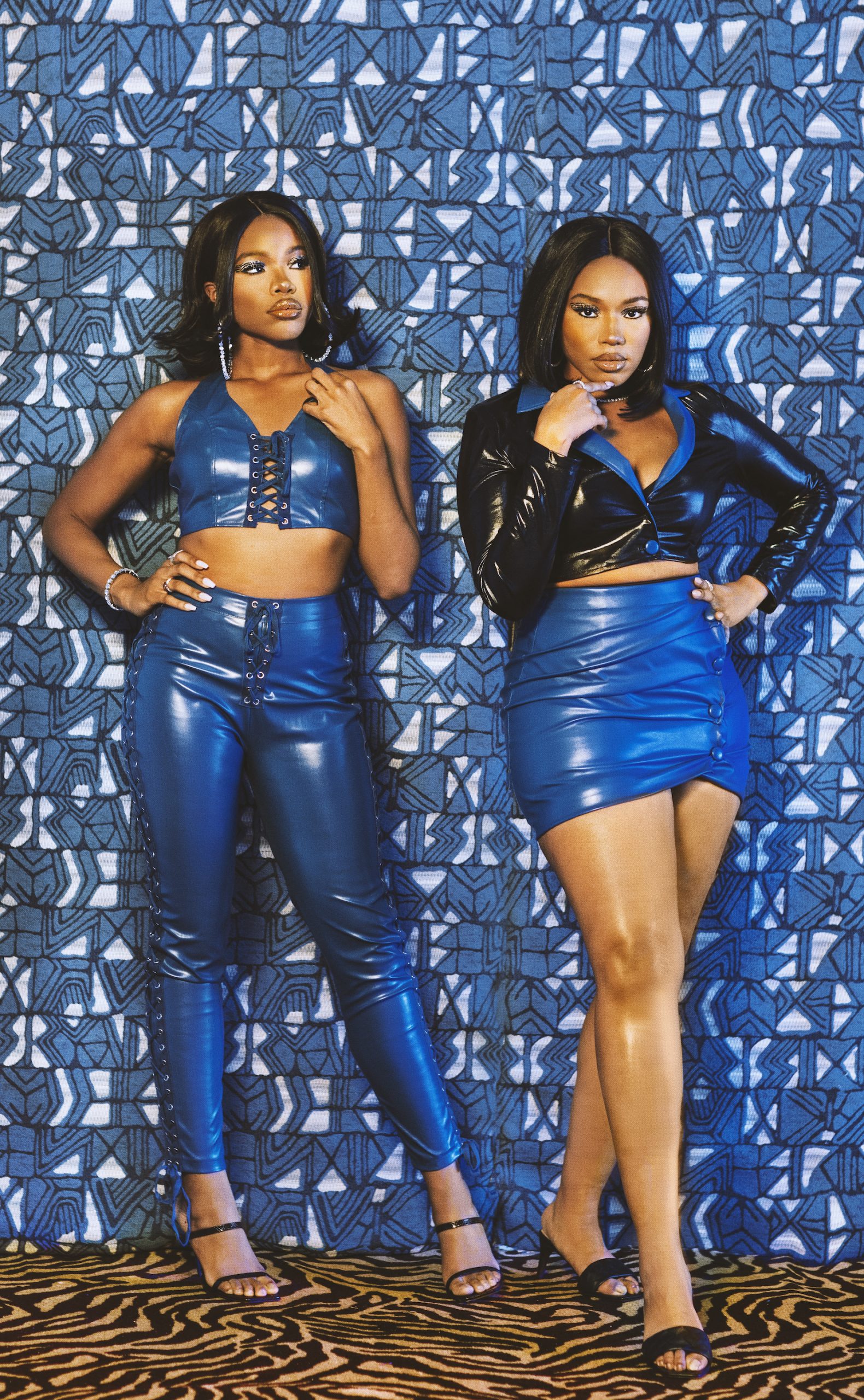 Jessica and Ivana Nwokike are the serenading sister duo who are consistently cultivating the culture of music through their eccentric sound. 
Since their debut album Silk Canvas, which featured GoldLink, KAYTRANADA and Masego, VanJess has continued to grow into their own as sisters, musicians and individual identities. The songstresses behind the sultry single "Curious" are now embracing their  "homegrown" nature, which has been deeply rooted in their artistry since moving from Nigeria to the United States as children and using their vocal talents to curate their own space in America.
"Being homegrown means being rooted in where you come from. It doesn't matter who we become, we will always have our roots where we started. For us we started our careers on YouTube recording covers in our bathroom," Ivana says to LADYGUNN as she painted the picture of her and Jessica's childhood memories. "2020 unexpectedly the world changed and we came right back to where we started: being at home together with our family. It felt full circle since Silk Canvas in its beginnings started off being called Homegrown."
LADYGUNN spoke to VanJess about their new Homegrown EP, the influence of '90s and early 2000s music on their musical aesthetic, and how their nationality is integrated into their musicianship and lyricism.
WHO IS VANJESS?
IVANA: VanJess are sisters with their own individual vibes but when they come together it's something that feels powerful and dynamic. 
HOW WOULD YOU DESCRIBE THE OVERALL ESSENCE AND VIBE OF YOUR SOUND?
IVANA: The essence of our music is soul. We always go off on a feeling.
HOW DOES YOUR SISTERHOOD AND FAMILIAL RELATIONSHIP TRANSLATE INTO YOUR ABILITY TO CREATE MUSIC TOGETHER?
JESSICA; It makes it honest and egoless because we know each other so well and our intentions are aligned. So the communication and understanding is quite free through music and our words as well.
HOW DOES YOUR DUAL NATIONALITY PLAY A ROLE INTO YOUR PERSONAL AESTHETICS IN MUSIC?
JESSICA: We've been intentional this time around in visually representing being Nigerian American, using ankara fabric and channeling old Nollywood fashion in some of our single artwork because that's our culture. And all while being here in America in the space of R&B, we think it's so dope to be able to represent our heritage in an authentic way and show people who we are and also represent our people. 
LET'S TALK ABOUT COLORISM. HOW DOES COLORISM IMPACT THE WAY YOU SEE YOUR POSITION AS DARKER SKINNED WOMEN WITHIN AN INDUSTRY WHERE LIGHTER SKINNED WOMEN ARE TYPICALLY VIEWED AS MORE FAVORABLE?
JESSICA: We don't let it impact the way we see our position or ourselves, however the actual reality of the industry is a different story. It is what it is, but we persevere through it and continue to be true to ourselves and represent ourselves proudly. Our hope is for brown girls that see us to feel represented in a positive way and know that it should be normal for them to feel like they are worthy and embraced and successful & favored just the same as anyone.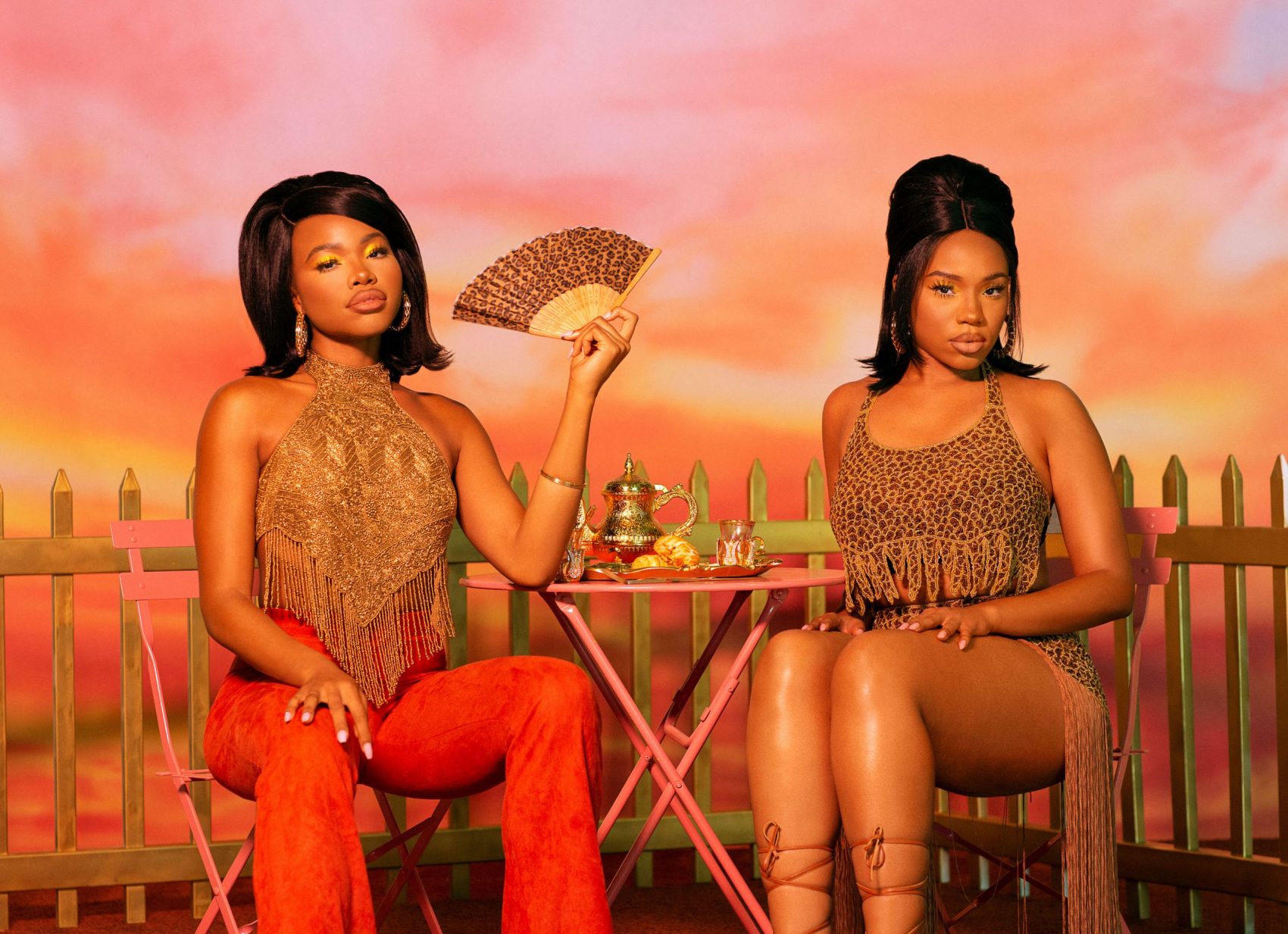 WHAT HAS CREATING MUSIC DONE FOR YOU MENTALLY AND EMOTIONALLY?
JESSICA: Music truly has been a source of uplifting and escape especially during these times. It's helped us stay sane by creating it and also listening to music that has positive and healing messages. I love songs that one you and make you cry out tears you held in that needed releasing, so it really is a form of therapy.
WHAT DO YOU THINK ABOUT THE CURRENT STATE OF R&B MUSIC?
JESSICA: The state of r&b is incredibly diverse, but more importantly that diversity seems like it's finally being celebrated more and more. My hope is for r&b to reach the levels and peaks it used to as far as visibility but the actual music being created is inspiring and beautiful to hear.
HOW DID '90s R&B HAVE AN IMPACT ON YOUR MUSICAL INSTINCTS AND LYRICISM?
IVANA: The 90s play a big role in our musical Inspiration. It's what we grew up on before we wanted to be artists. Lyrically, music back then had a lot of versatility and we enjoy pushing ourselves to have that as well.
WHAT'RE YOUR THOUGHTS ON THROWBACK '90s AND EARLY 2000s R&B MAKING A COMEBACK IN THE MUSIC INDUSTRY?
IVANA: There's def a 2000s thing happening. I think it's great as long as it's not touching it as if we are in that era, it's 2021. I like to think and hope that we are evolving the vibes from that time, keeping the feeling just taking it into the future which is what Timbaland, Aaliyah, Missy Elliot were doing back then. 
HOW DO YOU WANT YOUR AUDIENCE TO FEEL WHEN THEY LISTEN TO YOUR MUSIC?
IVANA: We want them to feel love, feel joy, feel new energy.
WHAT CAN WE EXPECT FROM THE FORTHCOMING EP, HOMEGROWN?
IVANA: You can always expect good sounds, good feeling and an overall continuation of where we left off on Silk Canvas.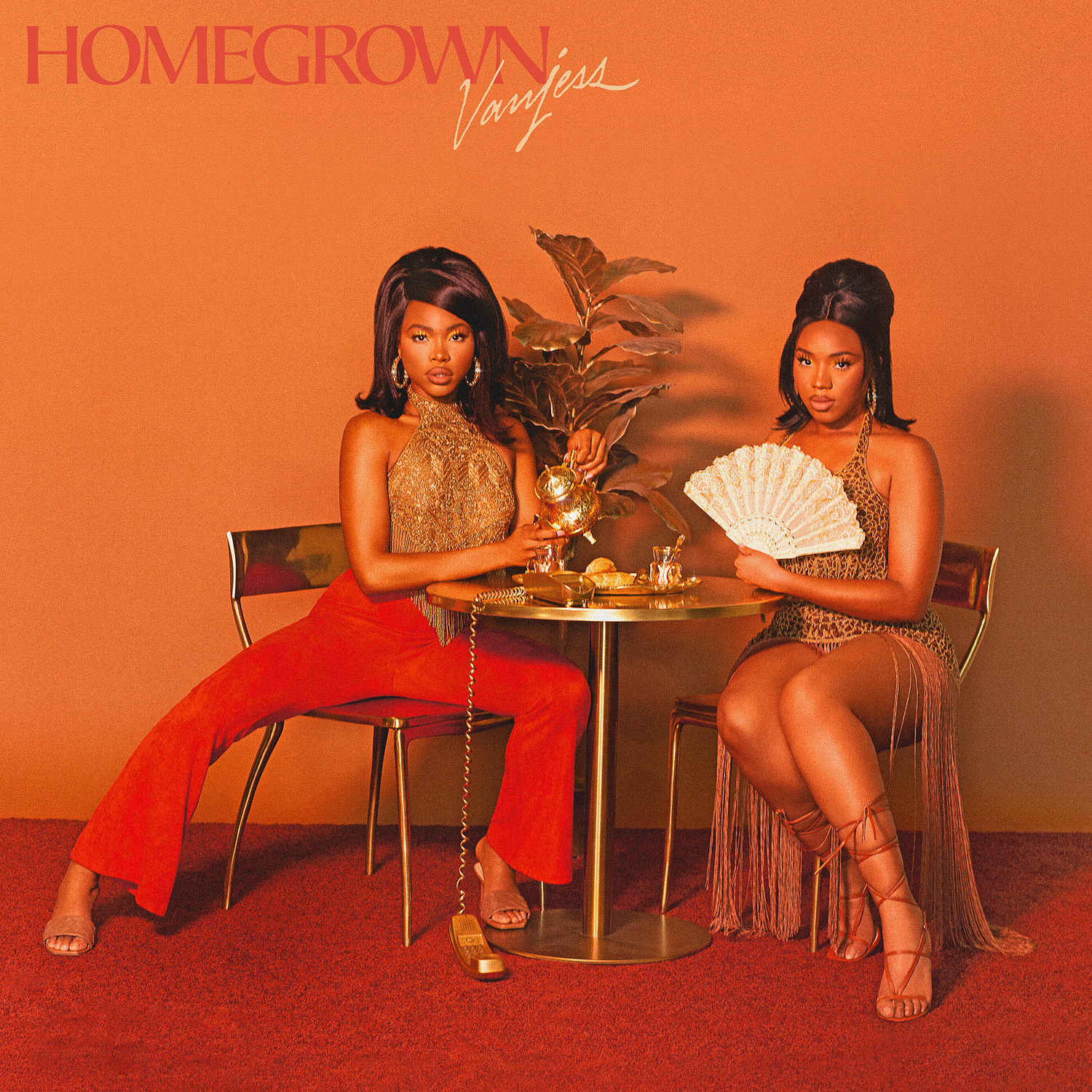 CONNECT WITH VANJESS
INSTAGRAM // SPOTIFY // TWITTER // 'HOMEGROWN' EP
Featured Image / Dana Trippe (@TrippyDana)
Story / D'Shonda Brown (@SignedShonda)