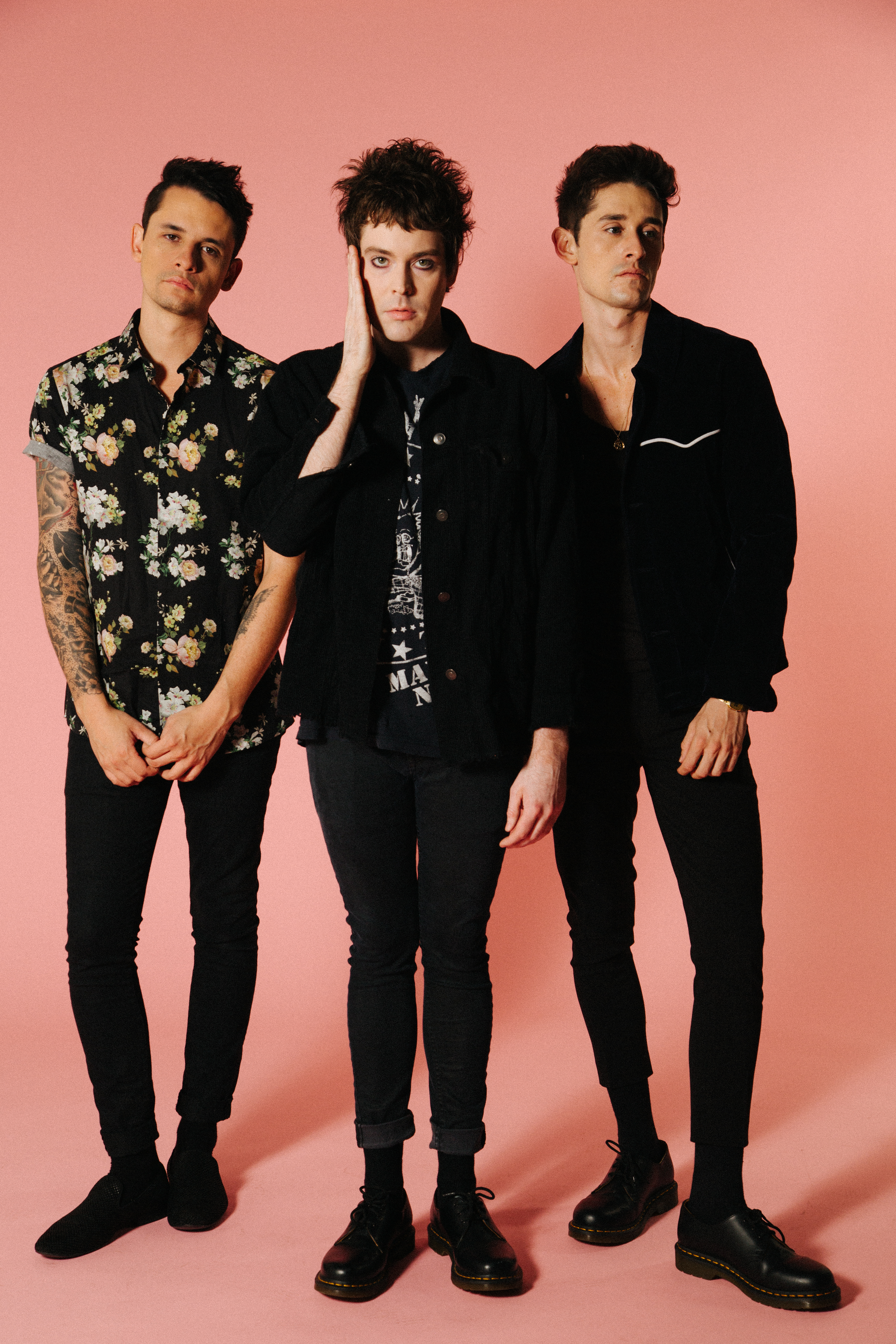 Words/Robert Frezza
Photos/Braverijah Gregg
Pop rock trio Twin XL had a massive year on the alternative charts and alt rock radio—that is if you even consider them an alt rock band. Their single "Good" was the inescapable tune of the year with whistling, catchy hooks, and keyboard strokes that easily make it the song of this past summer.
Ladygunn recently sat down with lead singer Cameron Walker-Wright to talk about how wildly successful Twin XL have become within the past year alone, touring, and about their new single, "Messy", which Ladygunn is premiering today.
Twin XL was embraced by Alt Rock Stations this past year. Do you even consider yourself an alternative rock band?
I feel that genres are quite blurry these days and I love that. I do think there are many elements to our sound that would fit under the "alternative" category – that being said there's so much incredible stuff out there right now that totally redefines the genre like Billie Eilish, Post Malone, Shaed. It has been an honor to be embraced and included by the alternative stations among so many bands and artists that we love.
How difficult was it to become established and make a name for yourselves as a band in the music industry this past year?
Since the release of our debut EP How To Talk To Strangers, we have pretty much been on tour this entire time. Being on the road constantly is really exhausting both physically and mentally but I don't think we would be where we are without all of the tours and shows. There's really no substitute for getting out there and connecting with people in real life.
The band's music was placed in many commercials and advertisements. Do you think that was an easier segue into music? Many people focus on the music nowadays and not the actual band. Do you think rock icons are missed in 2019?
We totally embrace any vessel that helps our music get to more listeners and we think it's really cool when someone wants to use our song in their TV spot. Perhaps the 2019 "rock star" is the "anti-rock star" in some sense.
You are currently touring with The Maine and will be with Fitz and The Tantrums soon. What are the positive and negatives about touring?

The drives are often brutal, your body sort of has to get used to functioning on very limited amounts of sleep. But those 30-40 minutes that we are on stage every night makes it all worth it. We always hang out at our merch table after every single show. The fact that the people who come to the shows could be anywhere in the world but they decided to come spend their evening with us is the coolest thing ever to me.
 What's next for Twin XL in 2020?
We've already started writing for our first full length album and we have The Fitz and The Tantrums tour coming up at the top of 2020. I'd say lots more writing, lots more shows. We have no plans to slow down.
What do you think is the next big music trend that will take place in the next year?
Ska music will make a massive come back…. But in all seriousness I have no idea. Trends are nearly impossible to predict. We just keep our heads down and do our own thing as honestly and as passionately as possible.
You have a new song called "Messy"—what is the song about? Are you hoping to crossover to the pop stations with this song?
"Messy" is probably the most honest song we have ever written. It's about being caught in a cycle of anxiety and disrepair and ultimately trying to get better not only for yourself but also for the people who mean the most to you. We would be delighted if this song crosses over to pop but it's not something we think about during the songwriting process.