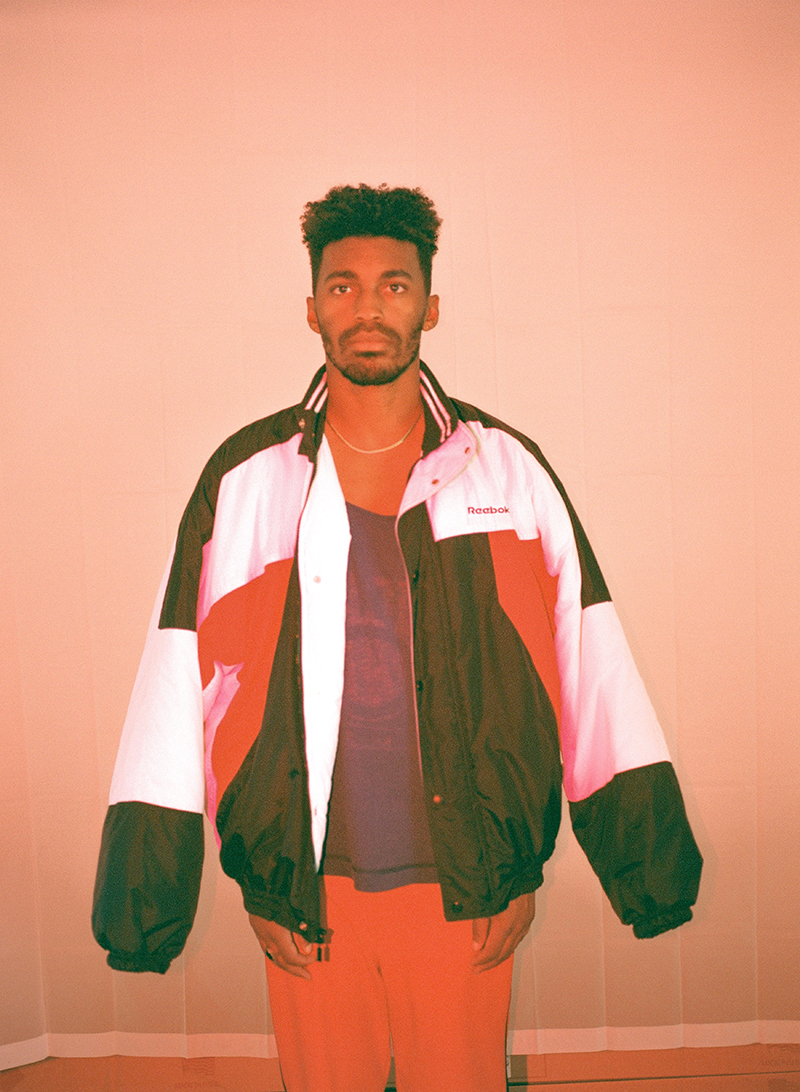 Music and performance run in DAVIE's blood. If you couldn't tell by the depth and soul that translate in every note of his music his background will do the trick. The artist grew up playing in a traveling gospel band with his family. Taking the road by storm he watches as his mother and father electrocuted the word.
"It was tough at times because my dad, who is one of my best supporters, has high standards," Davie says, "He really taught me how to command a crowd, and sing well live. My mom was an accomplished dancer, so growing up we were always in dance classes as well. We traveled in vans and buses to either dance at other churches or sing. It was definitely great training."
Drawing inspiration from the traveling gospel band he was in as a young child with his family, as well as modern-day muses DAVIE was encouraged to move to LA by renowned vocal coach Brett Manning, he decided to go to college instead, uncovering more music and stories within himself.
Upon graduating the crooner found himself in the city of lights with two friends and the magic began to happen. From collaborations and tours with the likes of Childish Gambino, Selena Gomez, Matthew McConaughey, and Lizzo, the synth funk maestro soon found himself in the center of things. We premiere his funk master fresh track "Flavor" and get to know more about the budding musician.

Tell us about some of your favorite lessons learned?
To dance like no one is watching, always carry gum (you never know when you might meet your person), never stop learning and growing.

Was moving to L.A. to pursue music your biggest life change? What did you learn most about yourself during this time?
I moved to LA with two really good friends, so I felt I had a support system. I wasn't moving alone, it was a big cultural shift because I'm from the East Coast. the West Coast is so chill. I learned how to chill out, and the balance of enjoying life. I'm a hard worker, I'll be in the studio all day and night, but sometimes you have to go the beach or enjoy a nice trip with homies.

What was it like working with Matthew on the Wild Turkey project? How did that collaboration come about?
Working with Matthew McConaughey was an amazing experience. He is the creative director for Wild Turkey and directed the commercial. I'll never forget him singing "Testify," a song I wrote, back to me. The whole thing was trippy. The ad agency had submitted hundreds of songs for the Wild Turkey campaign; he said my song was the second one he heard, and he knew it was the one for the campaign. I just thought the song was going to be in the commercial, and then I was asked to be in the commercial, which is even crazier. It was a great experience.

You've gotten so much great reception from industry heavyweights. How much is hard work and how much is luck?
Thanks! For me it's been hard work. I started singing backup professionally early in my career, and I've watched and slowly picked up things from the artists I've worked with. I believe if I am prepared, whatever is meant for me will come, but I must be ready for it.

Your music is a testament to old school jazz funk that just MOVES you. What were your inspirations growing up? What was your family listening to?
I grew up listening to gospel and R&B. I think if you make the people move and clap a little, you've won their hearts. My family is always listening to very rhythmic music, so I feel like I can make that happen effortlessly.

What are you listening to or gaining inspiration from now?
Honestly, always Beyoncé. I've been listening to a lot of newer pop stuff – I want to be an artist that supports forward progression. We have so many new pop legends that are crushing it – H.E.R, Billie Eilish, Ariana, and I dig the new Lion Babe record.

What are the best parts of your life and the hardest parts of your life right now?
I am an independent artist, like old school. I am a self-funded. We've done Bonnaroo, Lolla, and ACL, all while being self-funded. The energy that that takes to keep the momentum going can be exhausting. That's the hardest part, all the work it takes to keep that running – plus life, haha. The best part of life right now is my mental state of mind. I feel so free to be me, and I know myself so well at this age that I don't need to prove anything to anyone. I am happy being me.

What did you major in college?
Business Marketing.

What would be a full circle moment for you?
I am such a product of my hometown community. Growing up in New Jersey, so many people supported my journey, so maybe playing a hometown show and having my family and friends be part of the show somehow.

What is your favorite flavor?
Ha! Mango, honestly. Any time I get bubble tea, I get mango flavor. "Flavor" is my way of saying 'bring your sauce, do you.' When people bite into you, what do they experience?

I LOVE "Love Sick Fool", any inspiration for that one, "Steal My Heart"… etc
Me too! Those are my favorite songs, I miss them. "Steal My Heart" and "Love Sick Fool" I wrote while living in my friend's basement. Both songs represent the fear you face when you know someone has the power to control your mind and emotions.

What would you tell everyone out there who wants to follow their dreams?
Start with small, practical steps. Be willing to learn. Allow yourself time. And celebrate your accomplishment.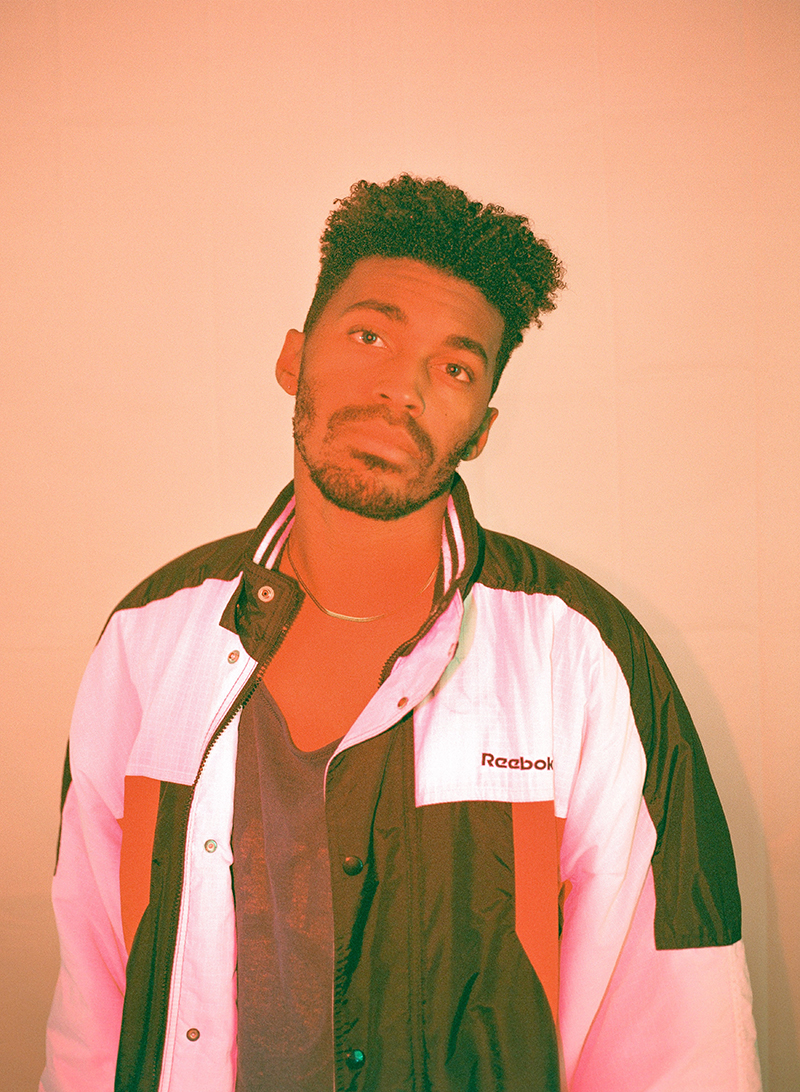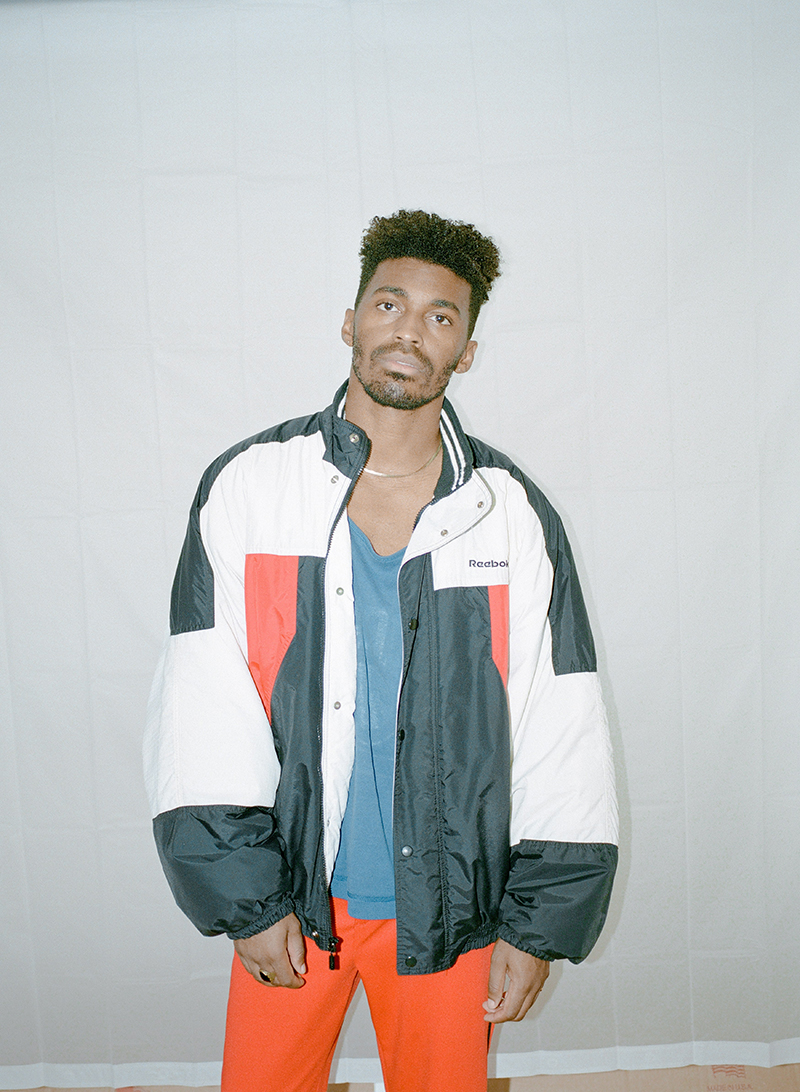 photos / Daniel Chaney
CONNECT WITH DAVIE: