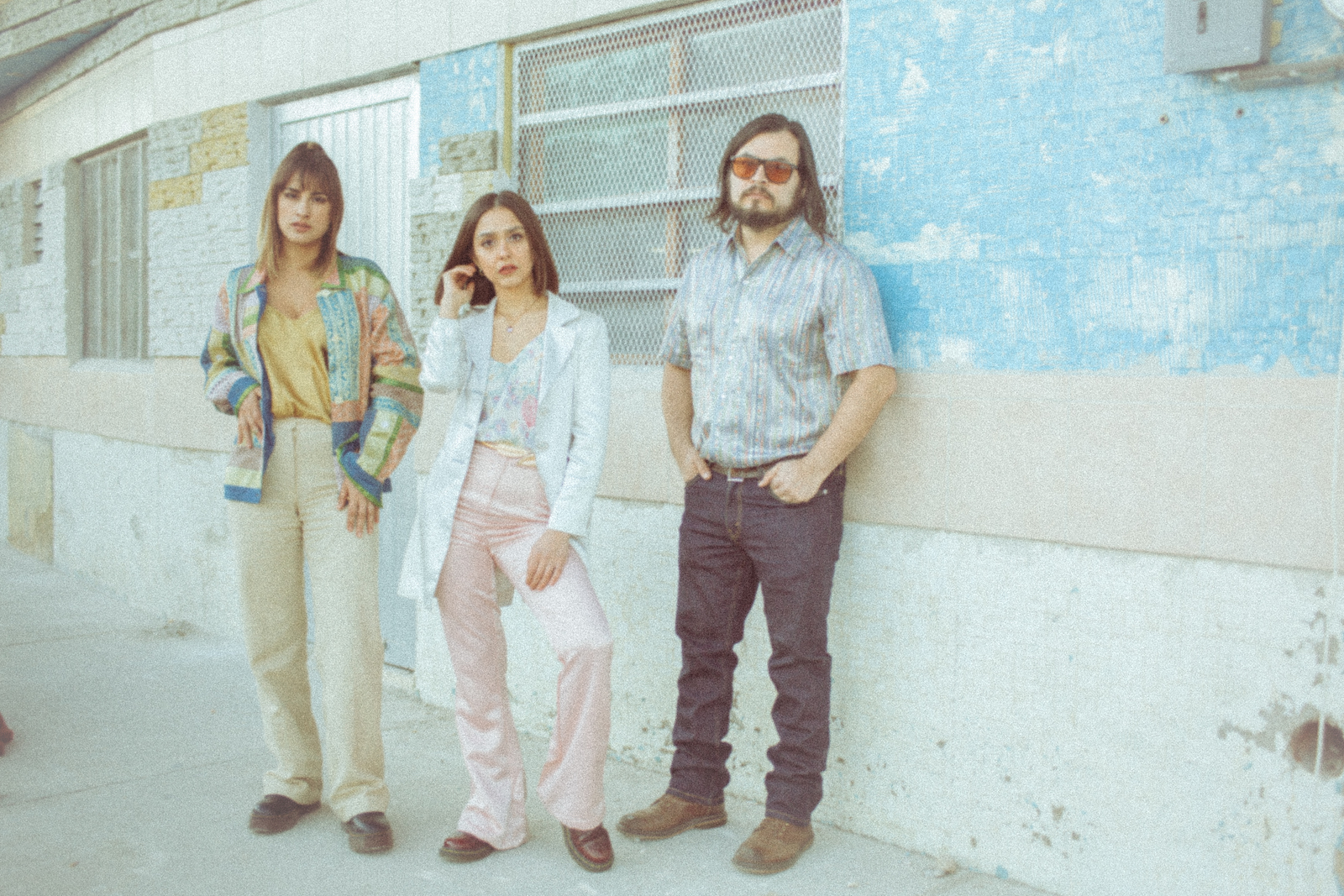 The rise of social media has led to a culture of growing insecurity online. Measuring self worth by quantifiable elements such as 'likes' and 'follows' has forced us to view beauty and success through a distorted lens, unable to differentiate fiction from reality.
Channeling this social anxiety into their latest release, "Crimson Queen" explores themes of vanity, obsession and online insecurities in the digital world. Forming in El Paso/Juarez, three piece Estereomance (Adria, Paulina and Manu) met during a transitional period in each of their lives, finding solidarity in their shared creative compassion.
"Crimson Queen" is filled with 70s French pop stylings, Pauline's soft vocals floating serenely over the complex patchwork of sounds and melodies. "Why can't I be a queen?" she asks dejectedly, equating her self worth to the polished images she scrolls through endlessly online, a galloping zoetrope of illustrious anxiety.
From seemingly disparate musical backgrounds, the group pull threads from their cultural heritage to create a rich tapestry of sounds. Drawing inspiration from the classical music world, grand orchestral production and the grandiose theatrics of cinematography, Estereomance's sound is a lavish artistic fusion.
We had the chance to catch up with the band shortly after the release of "Crimson Queen". Read on to find out more.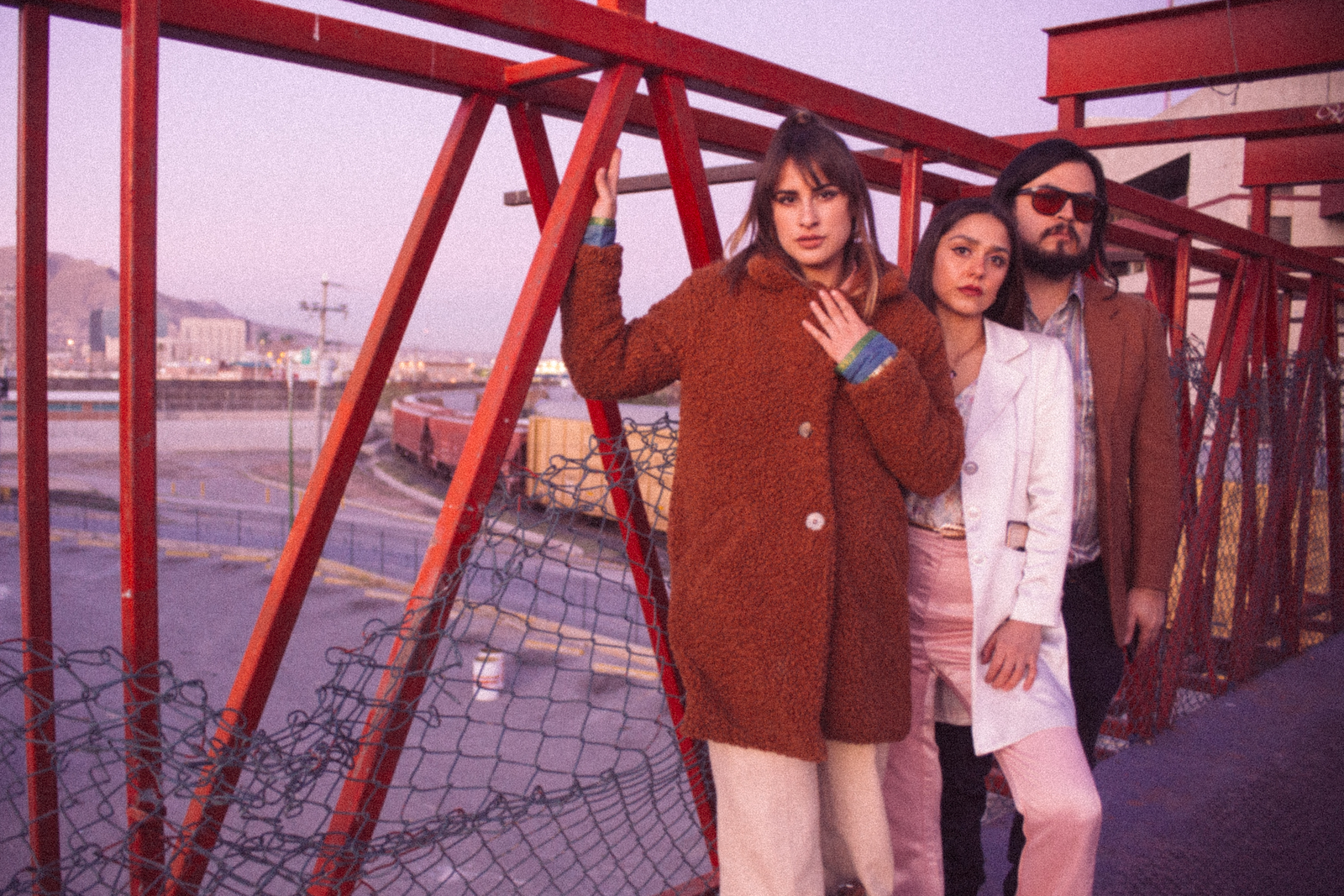 Your latest release "Crimson Queen" touches on the toxicity of social media culture, particularly for young women using platforms to value their self-worth. Have you found yourselves affected by this superficial existence?
Of course we have been affected, and it's easy to compare yourselves with other artists online. There's an overdose of information and images on social media and it's almost impossible to not be affected. As Latinxs there are stereotypes that you need to fill and we're trying to change that by being unique and different and, most importantly, ourselves.
Why did you think this was an important song to write and perform?
When writing this whole album we focused on being true to ourselves. When you go on social media you will inevitably compare yourself to other people's lives and experiences. We realised that it could be a social issue, and this would be a great theme to write a song about. "Crimson Queen" is open to interpretation. It talks about a person that is obsessed with an icon that everyone wants to imitate. It can also be interpreted as a person that's in the closet and doesn't know how to come out or a person that would lose themselves to be someone else. At the end if you're not yourself you'll never be happy.
You all seem to play off each other's strengths when curating music – can you describe your creative process in a little more detail?
The three of us are from the borderland of Juarez/ El Paso, by default that gives us a connection that eases our creativity. Everything that happens in this area makes us stronger (the good and the bad). When we create music we all bring our own ideas (melodies, lyrics, instrumental ideas, etc) before sharing them with each other and experimenting with style. For example, Manu will create a beat, and Paulina will improvise singing on top of the track before Adria incorporates keys, and then finally we work on the lyrics. We bounce off personal experiences and events from around the world.
Can you tell us a little about how you came 3 came to meet?
Adria and Paulina met about 10 years ago, they had a few mutual friends but never had the opportunity to work together. Manu and Paulina met through the music studio Sonic Ranch like 7 years ago and from 2016 to 2018 they were in a band together called The Chamanas. Adria and Manu met through a charity event and started to date after that and fell in love. Manu invited Adria over to record some vocals. The three of us realised we had great musical chemistry and decided to get together to work on music and create a new project called Estereomance. It's been our dream to be in a band and travel the world playing our music.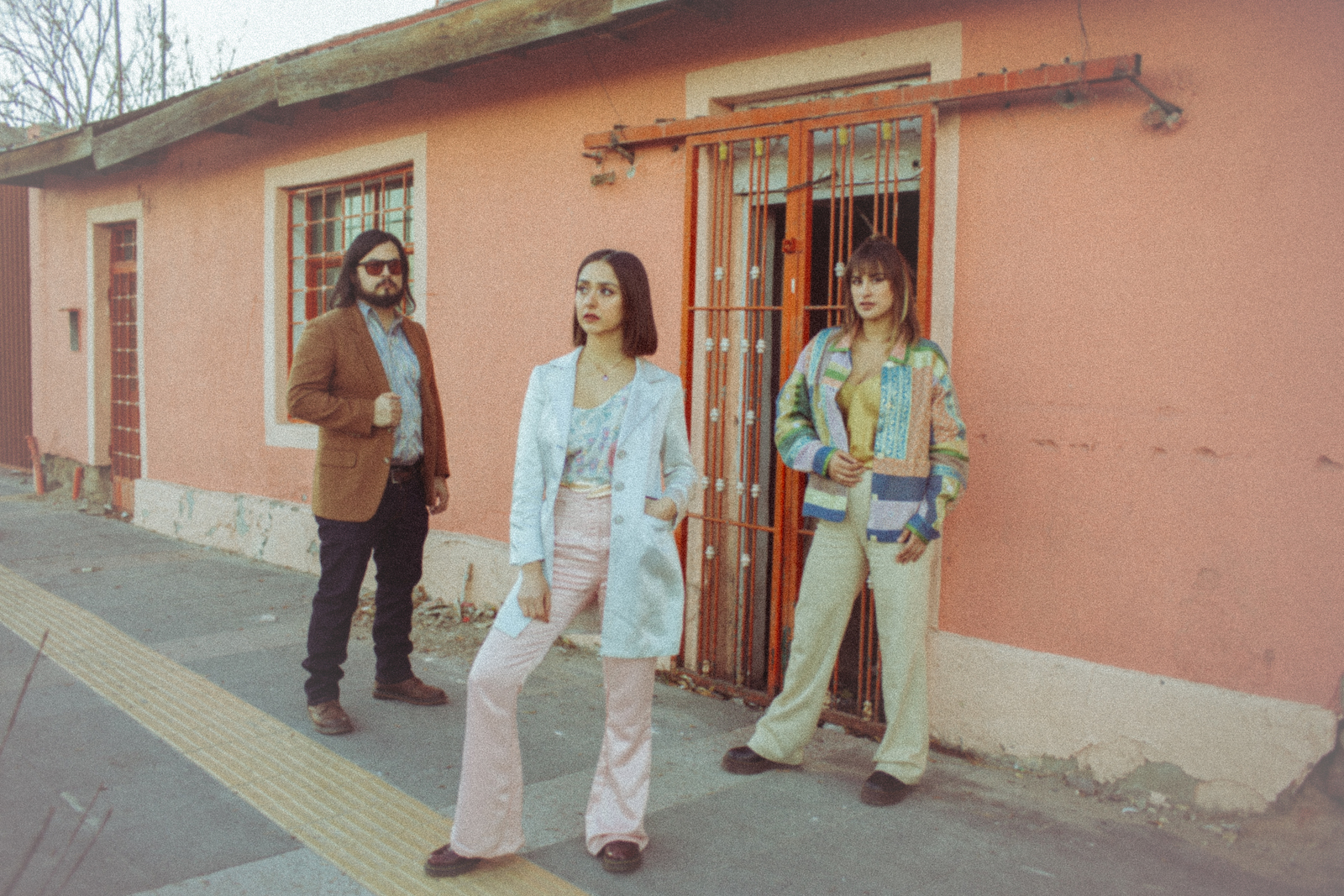 Your tracks incorporate a number of different genres and musical styles, with previous single "Up" classed as West Texas Psychedelic Indie Pop. Do you enjoy shifting between genres when you write and produce?
We really enjoy experimenting with many disparate styles. We are still discovering our style, and to be honest, we're going to keep unearthing this for the rest of our lives. The border is the strongest reflection of our music. We grew up listening to Spanish songs the same way we listened to English songs, as we were able to listen to the radio stations from Juarez and El Paso and watch a number of TV channels. Back in the 90s this was a big deal since we didn't have the accessibility the internet gives you nowadays. We love traditional Mexican songs, that's why we also sing in Spanish because it's our identity but we want to go as far as we can so we decided to experiment with English in the majority of the songs. We really enjoy doing music in both languages, we have some songs that are both in English and Spanish. We let the song tell us what language it wants to be in. At the end music is a connection with everyone who wants to feel liberated and passionate.
Why do you think it's so important to create?
To create is a way to reinvent yourself. It's our nature as humans. By creating, you get to know yourself more and more. And it's always great to surprise yourself.
What can we expect from you throughout the rest of 2020?
We are going to release our third single called "Seen City" and our debut album will follow in May 2020 with Comsica. We are working very hard with the Cosmica family in LA to promote our music and hopefully go out on tour in the US. We want to take our music all over the world but for now we have to work hard to achieve that. We enjoy connecting with people on social media – getting to know them and learn more about where they live. We've made some really good friends already.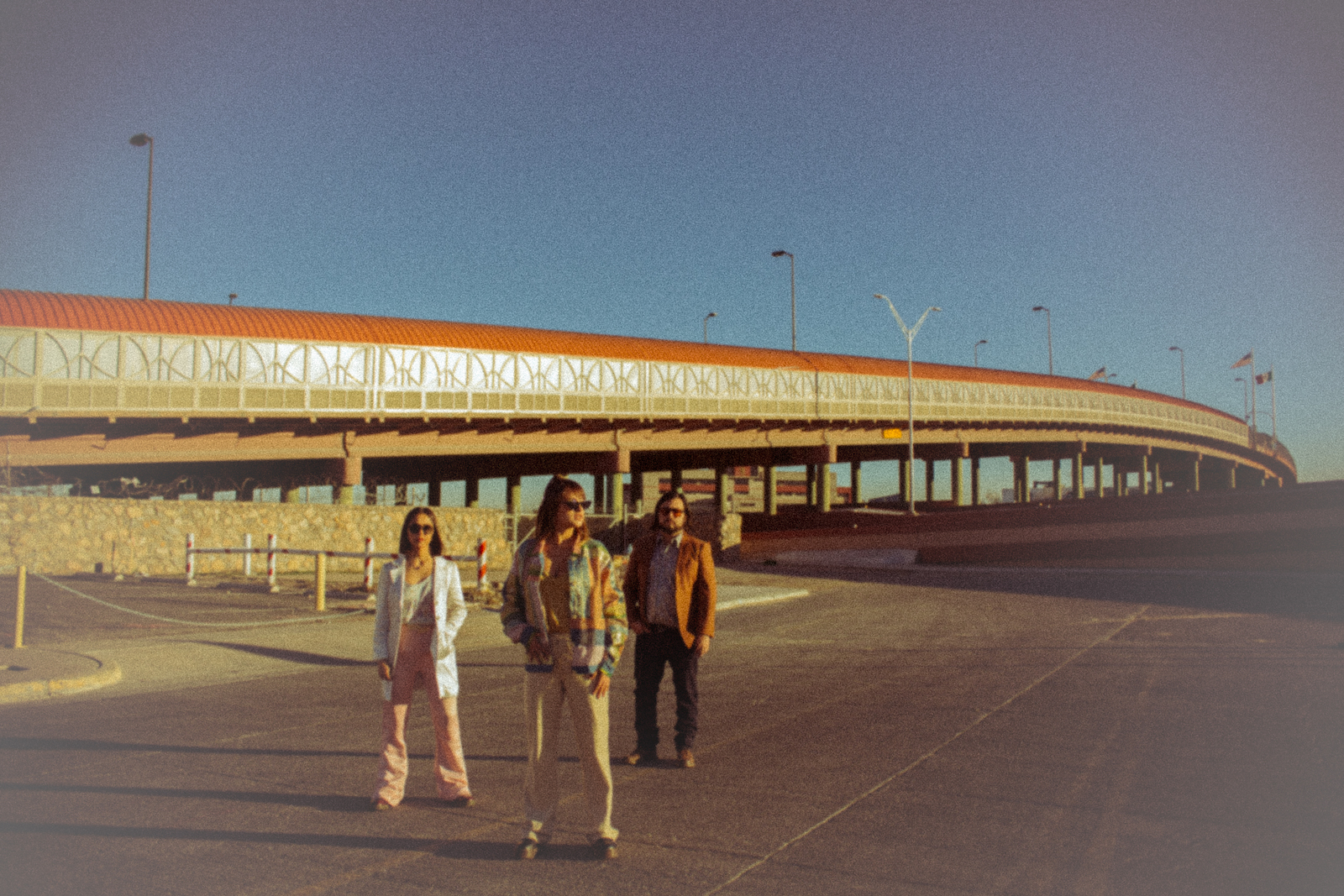 CONNECT WITH ESTEREOMANCE
INSTAGRAM // FACEBOOK // TWITTER
photos / Persia Campbell
story / Bryony Holdsworth