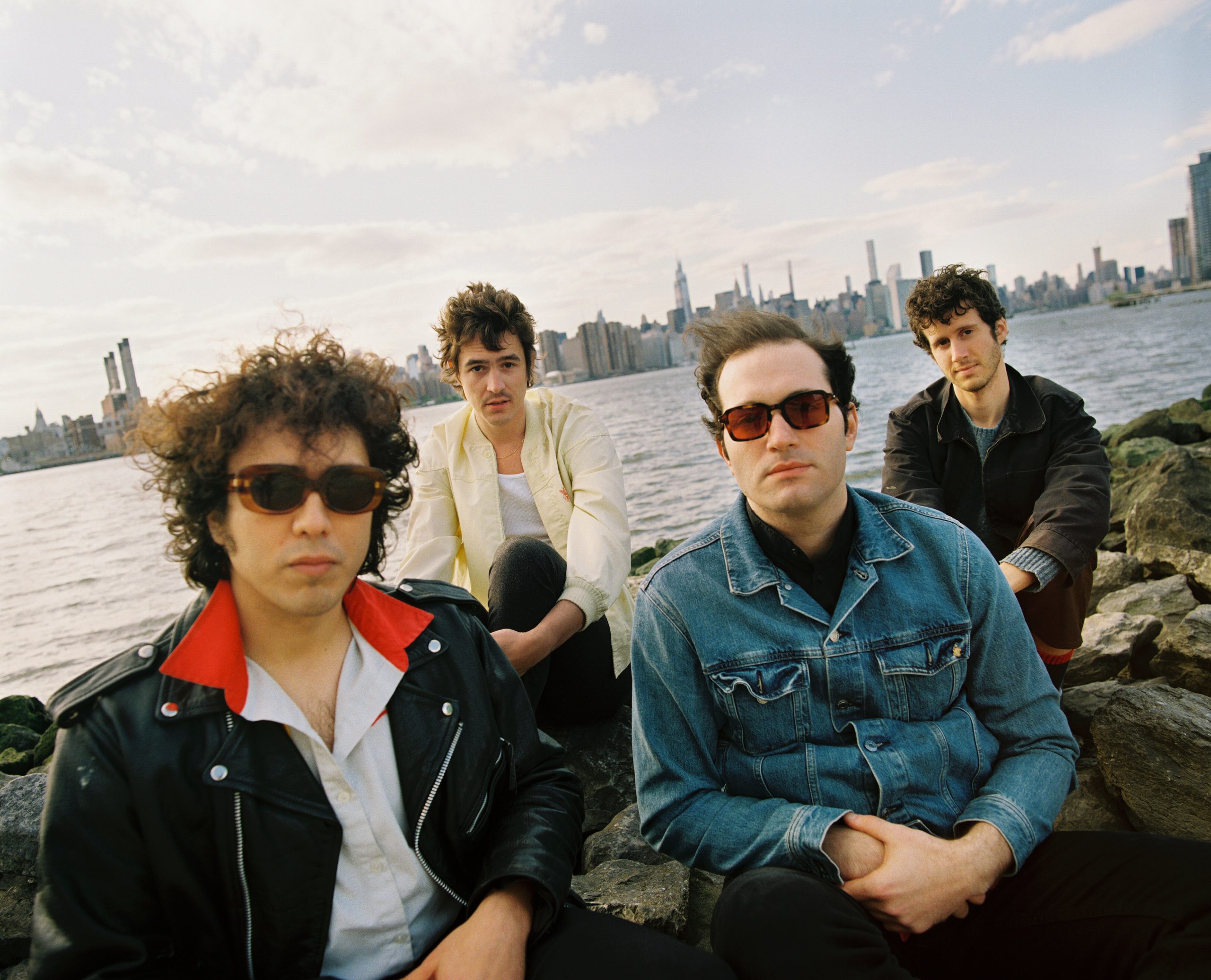 It's impossible for there to not be cool rock bands coming out of New York City, by very virtue of what it was and what it continues to be. These days—specifically, the bygone days where I'd be writing this at a dive bar and not from my bedroom—there are few who who rise above the fray—enter, The Muckers.
Comprised of bassist Anthony Azarmgin, rhythm guitarist Chris Cawley, drummer John Zimmerman and fronted by Iranian rocker Emir Mohseni, the four-piece stand out from the crowd of Brooklyn indie bands with an against-all-odds origin story and bombastic energy that harkens back to the fuzzed-out, hard-rocking' Lower East Side hey-day paved by the likes of The Strokes, The Yeah Yeah Yeahs, and Interpol. Mohseni's immigration coincided with the infamous Muslim Ban in 2017, but he lost no time getting the band together and pursuing the rock star fantasy.
The Muckers sound is more than a throwback or the polished product of a band who did their homework. There is something altogether fresh in their energy, in Mohseni's fast-moving guitar licks and his lyrics full of yearning. New single "Suspended" captures this energy to a tee. A psychedelic riff straight from the 70s and placed into our current context is framed by fast-moving drums and Mohseni's precise and pointed intonations begging the listener "to stay one more day." With a live-video to match the rush of adrenaline of the studio track, these modern-day rock heroes are setting new stones in the much-trod cobblestone paths of the city and getting ready to make their mark with Endeavor, their February 2021 debut.
LADYGUNN spoke to Mohseni about "Suspended", quarantine inspiration, how we can stay rockin' in these times, and how to hold onto hope that better times are ahead.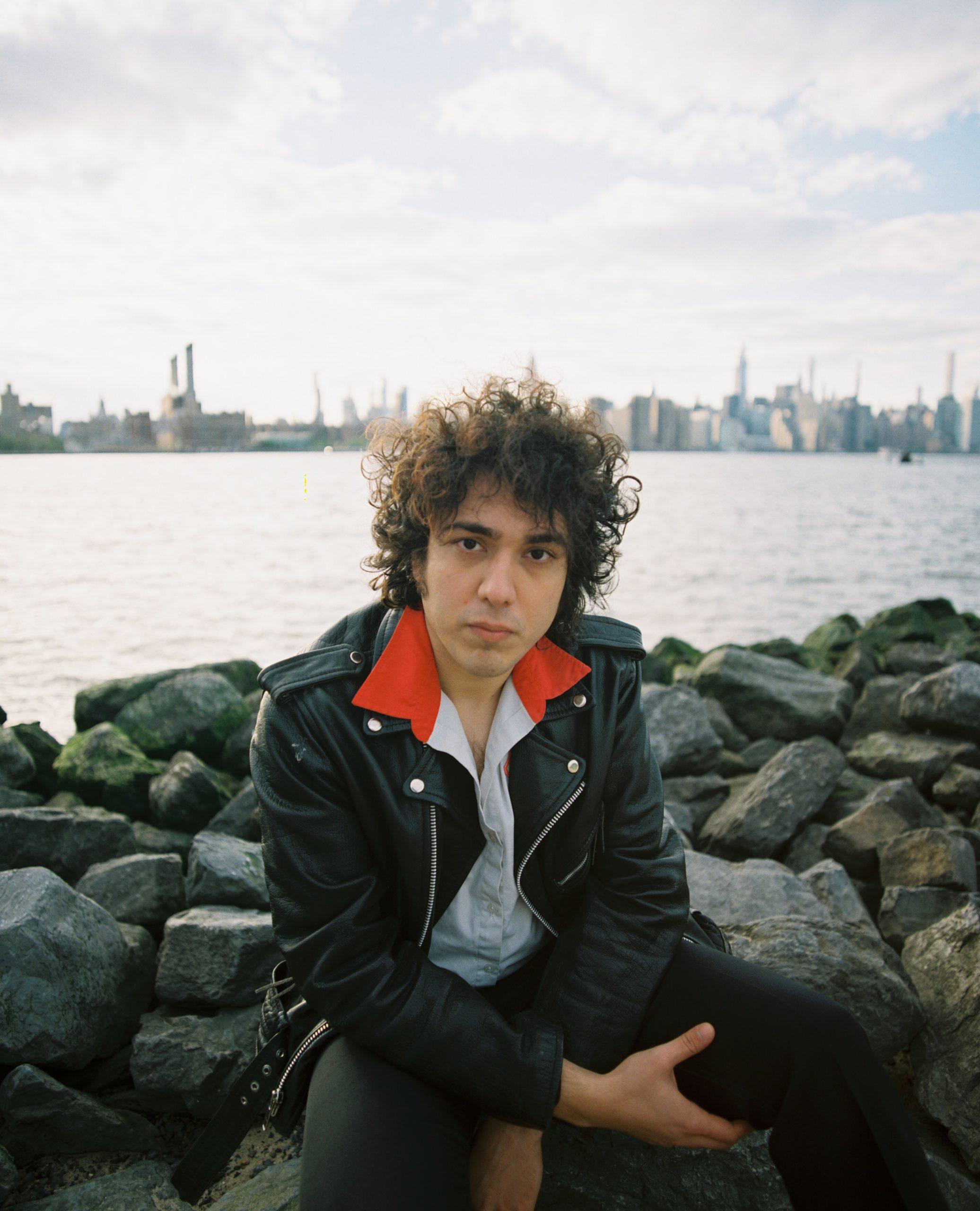 Your album Endeavor is out in February—what can you tell us about the project?

This record is very important for us. It's our first album, and there's so much behind this record that I can't even count—so many years, so many people, so many emotions, and in the middle of all of that, I started a new life in a new world which makes it even more special to me. I'm excited to finally share it with the world and say bye to leftovers of my old life to go fully into the next chapter.

I heard some echoes of old Tame Impala in "Suspended". What musicians inspire you? Who are you listening to these days?
Well, there's so many! I'm listening to a lot of music everyday from musicians that I know and those I Shazam'd from a movie that I was watching the night before or a party I attended or in line at Whole Foods. For me, there's no limit in the sound and I get everything I can from each song that I'm listening to: it's like a memory card in my brain! I save the best part and put them all in the mixer and drink 'em after. I'm listening to a lot of Frank Zappa, Taco, and The Stranglers these days.
Tell me about "Suspended"—how was it written, where do those emotions come from, where is it's place in Endeavor?
I wrote this song 4 years ago.  I was still in Iran and waiting to get to America. It's a mix of frustration of waiting and fighting for too long to get what I want, heartbreak, and hope for better days. It's the second song of the album.
This song is so incredibly bombastic, so loud—it made me miss the venues where I've seen y'all perform. What do you miss the most about live music?

I miss playing music for people and that energy a lot, obviously. What I miss the most is that moment before the show that you have to find your way to the bar, ask people to let you pass, squeeze yourself in the line in a packed sweaty venue for that tequila soda to get ready to boogie. I fucking miss that.

The video is very much in the vein of classic live videos—brought to mind "Last Nite", for sure. How did you shoot it and come up with the concept?

Exactly! I always wanted to have an "Official Live Music Video" that you're not acting in front of the camera to give the real feeling to the people who are watching it. It's a different version from the album especially in these times where there's no live music. Recently I was watching a live show from this band Fanny back in 1971! Four badass female rock n roll band that I'm obsessed with with the same simple setup. They were in front of a blue screen just rocking out. We talked about it and I shared the Idea with my friend Johann [Rashid] and asked him if he's down to make this video for us and he was down and we had the best time together making it.
What's kept inspiration going for you guys in these trying times?
Our friendship, music, frisbee, a bag of weed.
Do you think the context of the pandemic will change how your music is absorbed? Releasing a debut with this kind of loud rock sound in a time when we don't exactly have stages must be torture.

Torture is the right word. It's funny, because I was kinda in the same situation before and I'm familiar with these feelings. It's like you're frozen in time and something is happening that it's totally out of your control and trying to stop you and you just have to be patient and fight back 'til we pass the storm. Once we come back, this shit is gonna be even louder. I'd suggest to buy your ear plugs while you have time and get ready to dance with us just like the old days.
What can we expect from The Muckers as you continue to grow?

I was talking to the boys recently that we have to be open to any ideas, any sound and not lock ourselves in with only rock n' roll or the same music scene. We're growing together everyday, and our taste in music is too. I'd say expect anything from us. We're not just here to rock and shred; we're here to funk, to disco, to metal, to jazz, to etc… there's no limit. We're here to have fun.

Pre-order and pre-save The Mucker's debut album 'Endeavor', out February 2021 on Greenway Records, here.