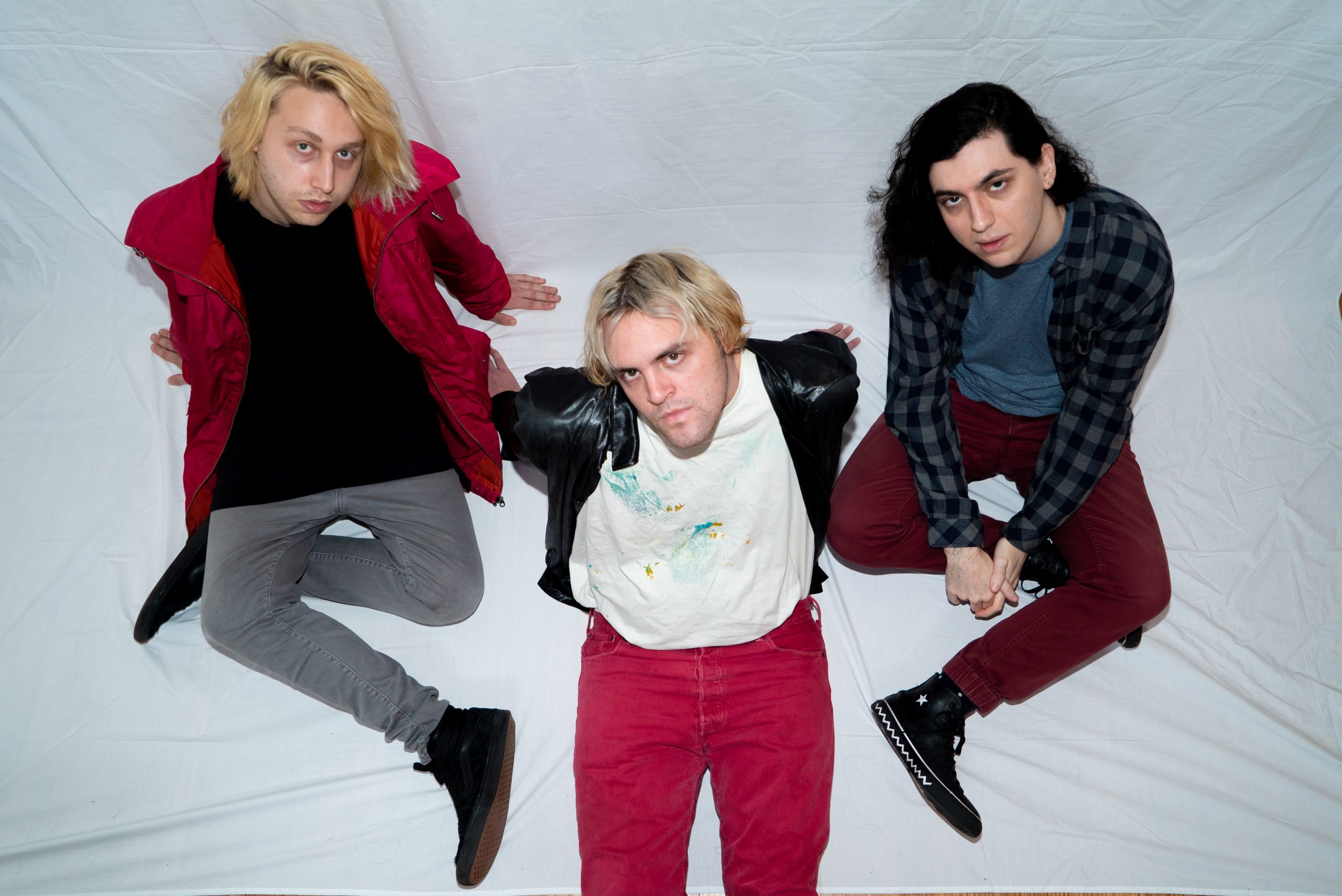 The Living Strange have that classic 90's rock-era tone mixed with an alternative flair. The Brooklyn trio, Elijah Sokolow, Benya Shafrir, and Nico Sleator, have nearly perfected a projection of organized confusion with their dynamic tonality and crafted lyrics. 
While their sound takes clear influence from pure rock, their newest single "High" surely crosses over into the electro-pop boundary. But that's the beauty of The Living Strange – they're beyond genre. Together  Elijah (vocals), Benya (drums), and Nico (synth) produce unique music that bends with each song. Going from "High" to "In Another Life" feels like a roller coaster that dives from adrenaline high to slow coasting. Then "2020" takes us around a loop with a heavy drum reminiscent of 90's metal rock. Their versatility with sound just shows they are more than an alt-rock band from Brooklyn. 
LADYGUNN chatted with The Living Strange about their hopes for 2021, their music recommendations, and their dream collab. 
What are your hopes for 2021? 
E: I'm hoping that 2021 is a better year for everyone. For the band, we're hoping to continue connecting with people in new ways while we can't perform. Once it's safe, we're planning to make a record with our dear friend, Sejo Navajas, at one of our favorite studios ever, 4th St Recording in LA. I've been really fixated on the idea of making things that only we can make and whatever we do next, I'm excited to give myself to that process. 
B: We want to do some more live streams and get more creative with it. Maybe we'll even do a Minecraft performance. 
N: Hoping to keep making more videos and art to go along with the music 👀 
What was the inspiration behind the name "The Living Strange?"
E: I once had a dream that I was walking on this dreary desert mountain and everything was very saturated. A bee that was the size of my head flew by but it wasn't a normal bee… it had a human face. I was startled so I tripped and fell face flat into a plant. The plant spewed ink all over my face. I ran to a cabin on the mountain and washed the ink off my face. Once I saw myself in the mirror, I had my mother's face. Anyways, I got the band name from a misheard song lyric. 
How did you guys all meet?
E: I met Benya at a music school for children about a decade ago. We would learn cover songs and they would put us in bands so we got used to playing with one another.  We also used to get food together but we wouldn't speak at all. I think that prepared us for touring. Years later, we met Nico through a mutual friend.  
Who are your musical inspirations and influences?
E: I'm unavoidably a nerd for the music that I grew up on – which was all 60s/70s/90s rock. I'm also someone who can't accept that and wants to view myself as cooler than I am so I'll put on Dorian Electra or Daughters or Earl Sweatshirt. Even if things don't pop up in the music as direct or clear influences, what I'm listening to is a big factor in the musical decisions I make. 
B: My favorite artist in general is Aphex Twin and my favorite rock band is Nine Inch Nails. Lately, I've been getting really into Boards of Canada as well. 
N: There are only two styles of music that I like. One is disgusting music, so that includes Skrillex and other music where the sounds sound like living creatures. The other style I like is beautiful and emotional music, which would be like Sigur Ros and Porter Robinson. As a band, we aim to combine both the disgusting and the beautiful.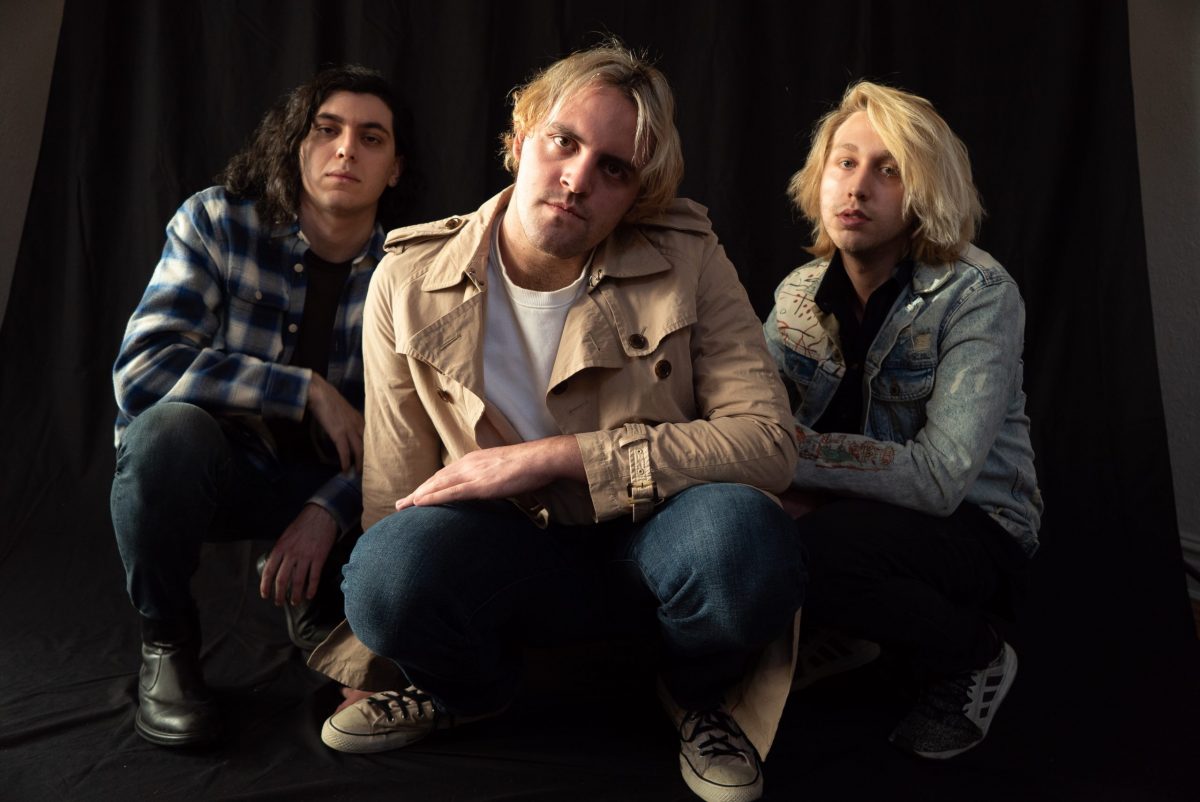 Do you guys have a dream collab?
E: I think we'd kill it with St Vincent. That'd be totally amazing. 
B: Probably Queens of the Stone Age. 
N: Considering that it's a dream, hear me out: Lil Peep & also Skrillex in the same song. We could totally merge them. 
What do you miss most about live music?
Everyone: ALL OF IT! 
E: I really miss the social aspect of playing live because music is communication and right now it can feel like you're just playing to the void. It's so meaningful to get the energy back from the crowd and make something with them in real time. 
B: I even miss lugging gear on the subway and setting it up… and that's saying something! 
N: Other than playing, I miss our light show and Cole, the lighting genius. 
I'm looking for new music recommendations. Wanna help me out? 
E: Happy to help! Looking for some synth pop bangers – Moon Kissed, our friends from the NYC scene are going to dominate the radio one day, I swear. Looking for some experimental introspective rock? The new album by Black Country, New Road is totally awesome.   
B: If you're looking for darker electronic music, all the stuff from the label Analogical Force is great. Also, for indie music, Broadcast is an underrated band. 
N: The latest musical genius of our times is Dorian Electra. The music has everything you could ever want and even imagine, blending baroque with trance and pop and metal and dubstep. A true inspiration to us all. 
What did 2020 teach you?
E: I was already disillusioned before 2020, but it greatly changed my outlook of what defines me, what our society is, and ultimately the real value of connection. I'm incredibly grateful for everything right now. At the same time, if negative feelings come, it's okay to accept them as they are.
B: 2020 taught me to not take anything for granted. It can always get worse. 
N: 2020? … I don't remember it too well.
NYC or LA? 
E: Both cities have been so formative in who I am so I honestly can't choose. For context, I lived in LA until I was 16 and when I was 17, I moved to NYC. I think NYC is more lively but my age when I lived in LA probably has to do with that perception because I wasn't around as much. When it's all said and done though, I know that I'm unavoidably Californian because of the accent and the way I dress.  
B: New York City is a better place to be if you're trying to build something or become known but LA is a better place to be once you've built it. 
N: I've only been to LA once and while it was epic (I ate a foot long burrito and saw the bassist of Metallica at a skatepark), I'm gonna pick NYC because it's where I've lived for the last five years and all I want in the end is a baconeggncheeze with pepper jack on a toasted everything bagel.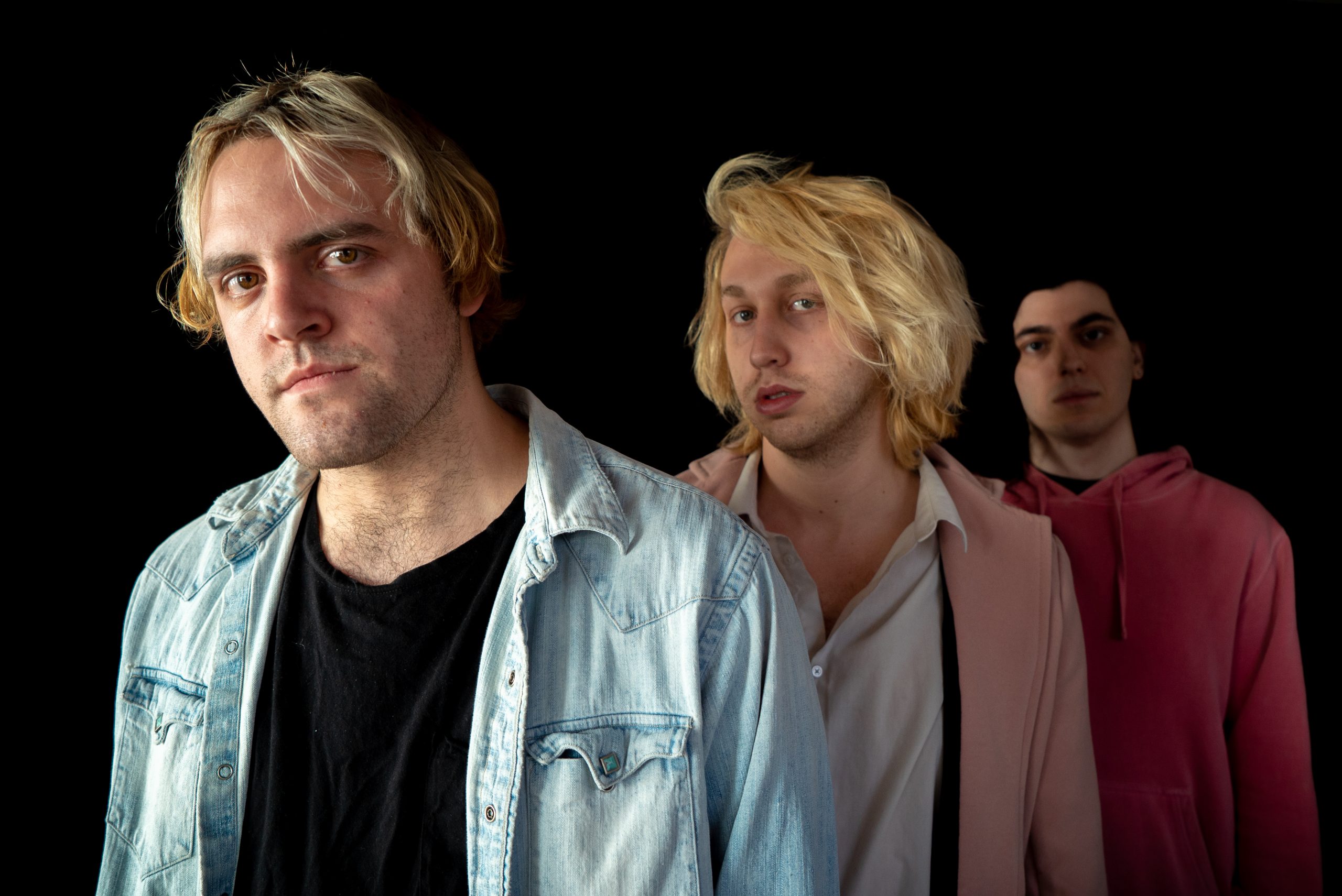 CONNECT WITH THE LIVING STRANGE
INSTAGRAM // FACEBOOK // SPOTIFY
photos /  Lucas Godlewski
story / Sam Berlin