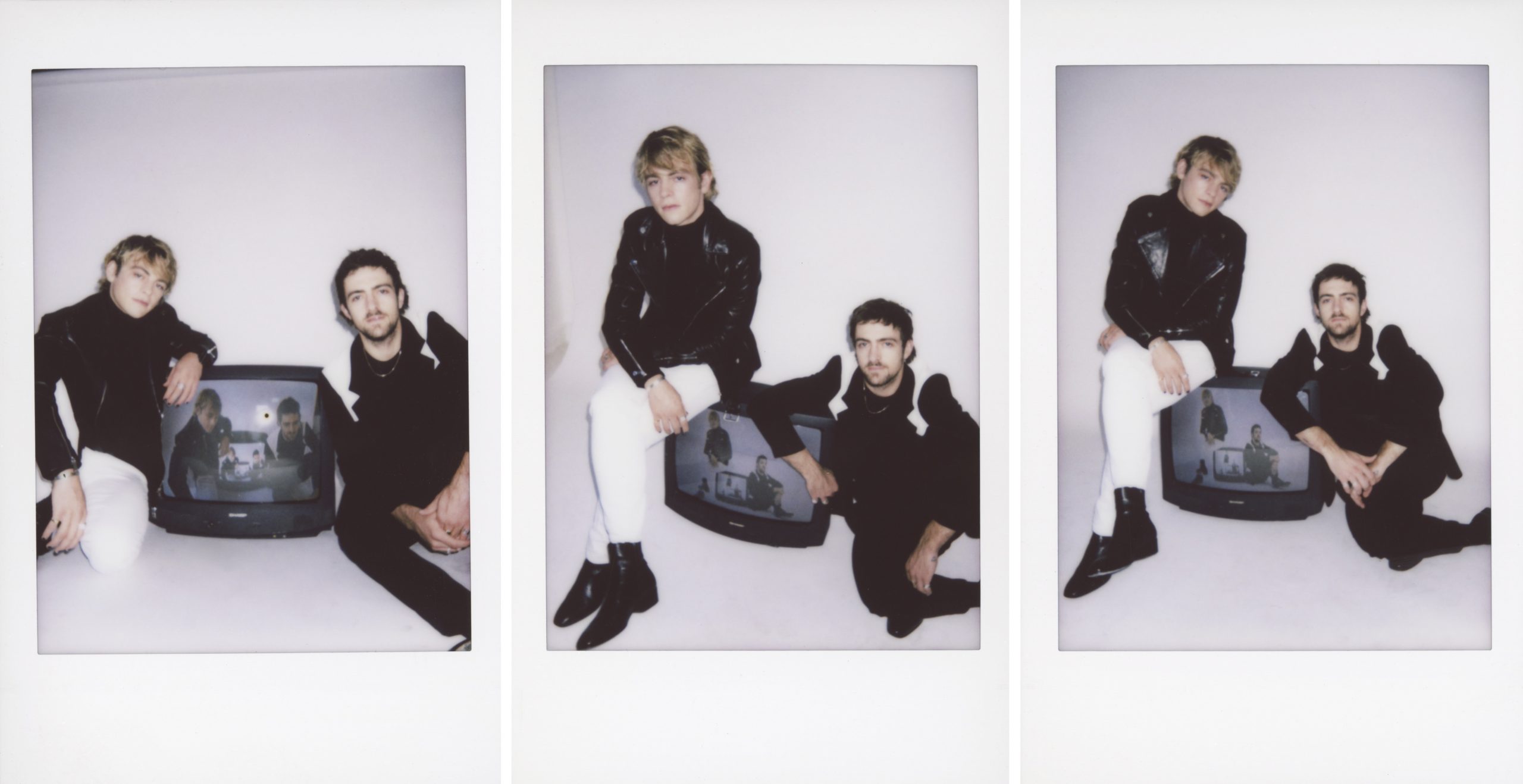 Ross and Rocky Lynch sit on their Los Angeles patio, the sun glistening in their hair as they anticipate the beginning of a new chapter for THE DRIVER ERA.
In a few days, the alt-pop duo will embark on their nearly sold-out world tour. It is a long-awaited moment, once delayed by the pandemic, but now excitingly will celebrate the month-ago release of their sophomore album GIRLFRIEND, a genre-blending, psychedelic pop album with poignant lyrics, experimental production, and woozy melodies that embrace the present moment like no other. 
"I kind of think [embracing the present moment] is the trick to life in a lot of ways," said Ross Lynch. "When you're making music especially, it's really easy to second guess yourself . . . so we really try to recognize the magic of an idea upon its inception 'cos then it feels magical." 
It's an almost spiritual approach to music – one that draws on their own personal experiences to tap into the collective consciousness – and the result is an entirely new sound that no one has ever heard before.
 "If you are really present, and you are really in control of your thoughts, then hopefully, you're grabbing from something new rather than someone else's recycled idea," said Rocky, emphasizing that originality is a huge motivation for him and his brother.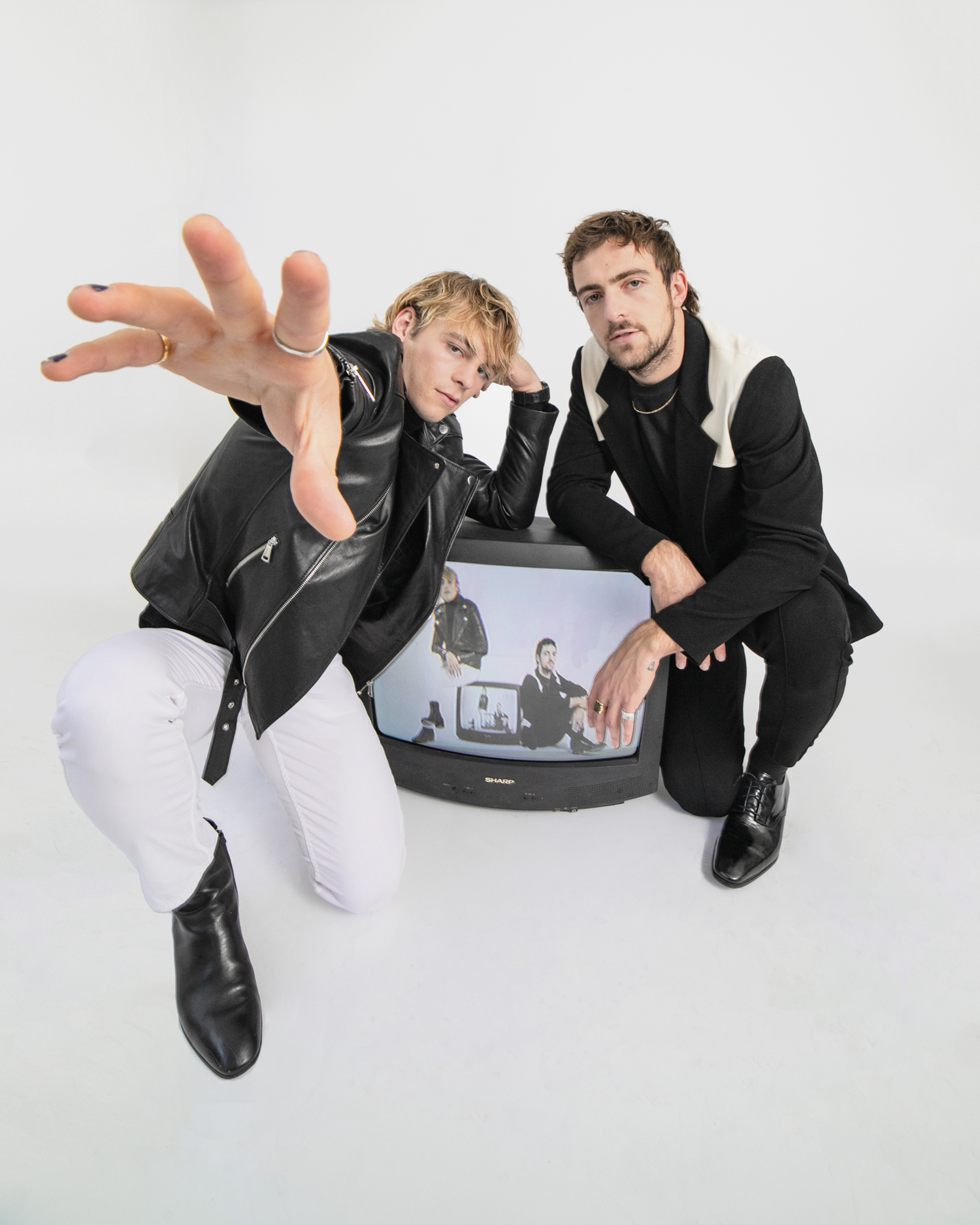 Ross: Turtleneck – Emporio Armani Jacket- William lei Pants- Versace Shoes-Jean Baptiste Rautureau. Rocky: Shirt- william lei Suit- KEISER Clark Shoes-Jean Baptiste Rautureau
Written, recorded, and produced entirely by Ross & Rocky throughout the pandemic in their garage studio, GIRLFRIEND succeeds at this feat. Encapsulating the past few years of their lives, each track builds upon the next through boisterous synth soundscapes, experimental production, and groovy melodies that never once feel rehashed or redundant. 
In particular, "#1 Fan" stands out for its unorthodox production: the off-kilter, half-step tempo contrasts the catchy, island-reggae field of the beat. Similarly, the funky flow of songs like "Kiss Me," the distorted guitar riffs and fuzzy vocals of "Beautiful girl," and the sensual industrial-synth atmosphere of "Heaven Angel" teleport you to another dimension, making for an all-around unforgettable album. 
But don't be fooled by the upbeat production. Beneath each catchy tune lies introspective and oftentimes melancholy lyrics, laced with secret meanings and double-entendres, making every relisten more interesting than the last. 
"Somebody said to us recently 'we feel like you don't have a sad song on our record' . . .  well, they're intentionally meant to be focused on the positive, but sometimes they come from moments in our lives that aren't so great," said Ross Lynch.
Take "Heart of Mine," for example. On its surface, it's an upbeat track, but listen more closely, and you'll hear bittersweet lyrics about lost love. 
This emotional depth is built upon in The Driver Era's impressive short film music video, directed by their eldest brother Riker Lynch, who Ross described as the biggest reason he and his brother were in the entertainment industry today. 
"In the way the lyrics intertwine with the short film, it's all about the chorus," said Ross. "It's about . . .  wanting to hold onto something that was alive in the past, but maybe isn't today. It's kind of about nostalgia honestly and just wishing you could feel that way again."
It's rare for an artist to successfully capture both nostalgia for the past and passion for the present, but Ross and Rocky portray this paradox effortlessly, never once losing track of the personal narrative each song holds.
Though amongst every album, there are certain songs that hold deeper significance for the artists that write them. For Rocky, "cray z baby e" immediately stands out as one of the most personal tracks on the album, as it was inspired by a difficult moment dropping off his girlfriend at home. 
"I don't think I've ever done that, where an actual moment happens in the day, and I just flip it to an actual verse," said Rocky. "It's normally, sometimes, a week after, where a day or situation will inspire a song. But that was like an hour after."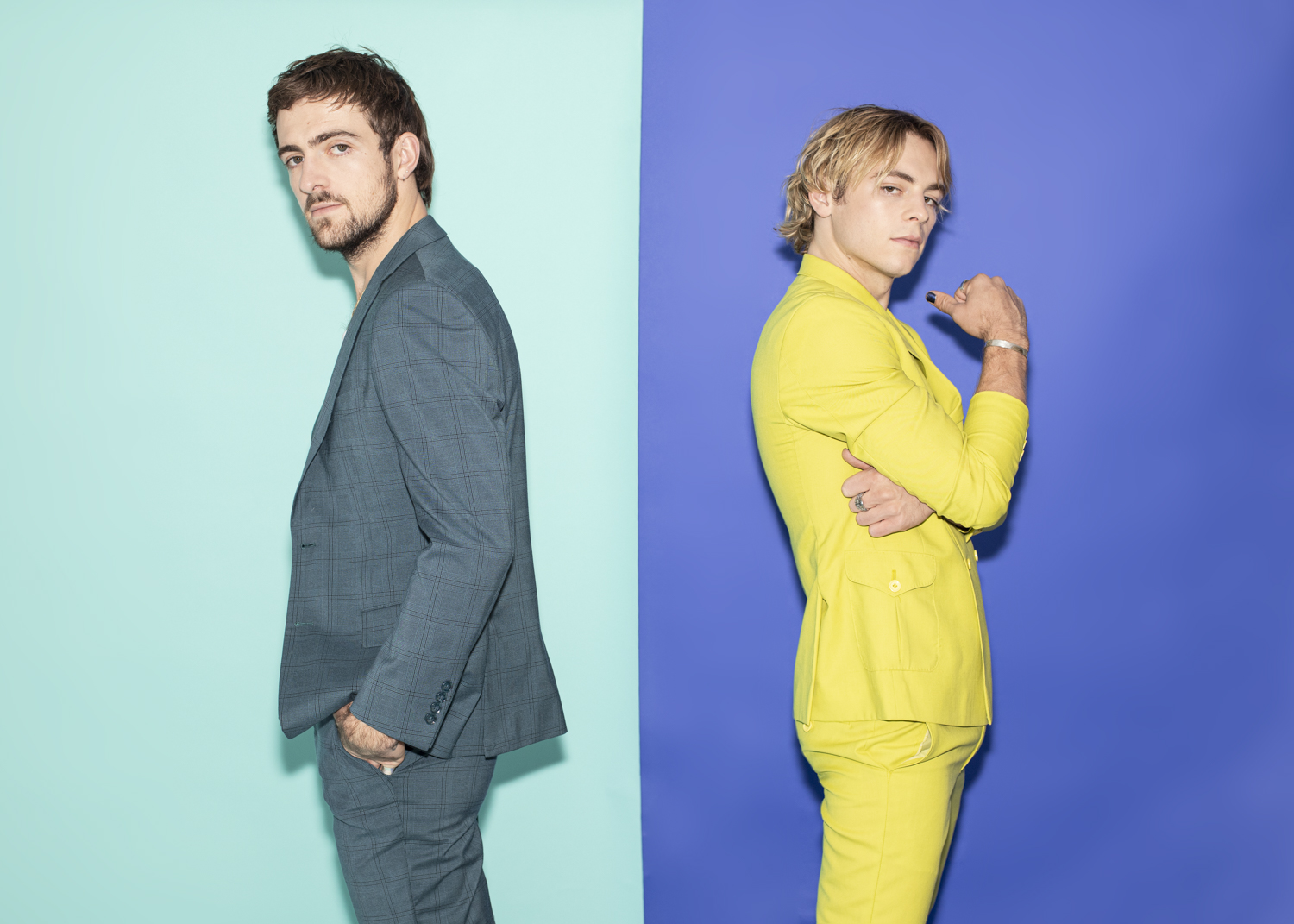 Ross, on the other hand, finds himself most personally connected to #1 Fan, a song which he said on the surface sounds like "yeah baby I'm rooting you on" but is actually more of a "yo, forgive me, I can do better" song. 
From the vulnerable lyrics to the one-of-a-kind production, GIRLFRIEND is an album full of pleasant surprises. This is an impressive feat for two musicians who have been in the industry for so long and could have easily fallen into the same formula that propelled them to fame in the first place. But Rocky and Ross have never been one to follow the status quo. That being said, being in the industry for so long, you have to wonder, what continues to surprise them? 
For them, the first thing that comes to mind is touring– specifically the crowds: The sheer power of thousands of people, screaming your name and your lyrics, as you put on the performance of a lifetime. There are few things that can compare to this energy. 
"There's funny moments," Rocky said, "where like we're in Argentina, and we're playing one of the biggest shows we've ever played, and the first song, Ross somehow–
"I just totally hip-thrust myself off stage," Ross interjected, laughing. "I fully had some bruises and lost some of my jewelry. It was like The Rolling Stones. People were kissing on me. Zombie apocalypse is probably the most accurate representation."
"Yeah, it was like World War Z," said Rocky.
"That was a good show though," said Ross. "Eventually I got back on stage, and we started the song again."
The two brothers have been touring for practically their whole lives, but these crazy moments on stage are what Rocky and Ross live for. And this time around, they're more excited than ever before to experience an entirely new set of cities on their GIRLFRIEND world tour. 
Clearly, the sheer amount of attention that this duo has been able to grab is a testament to the energy and authentic connection that they have fostered through their music. There is no doubt that they are able to help their fans realize things about themselves, their relationships, and the world – all through their own realizations about themselves and the world while writing the album. 
"During the pandemic, we took our time, and got hella introspective, as I'm sure many people did," said Ross. " We were reading books and philosophizing constantly. We had so many revelations . . . and and some of them had to do with sharing our music . . . [and] getting better at letting go." 
"It kind of sounds religious," said Rocky.  "But I feel like every day there's a new realization. I think we just try to take that in and learn from it, and try to be a little better the next day, do something a little nicer, be a little more loving. To yourself. Every day. Honestly." 
It is this radical self-awareness and introspection that makes The Driver Era's GIRLFRIEND album so powerful. By infusing their realizations into each track, Ross and Rocky bring their listeners into their world, taking them on a journey of their life these past couple years. It is this authentic vulnerability that bleeds through everything they do – their songs, their music videos, their personalities, their entire essence – and now, their upcoming world tour.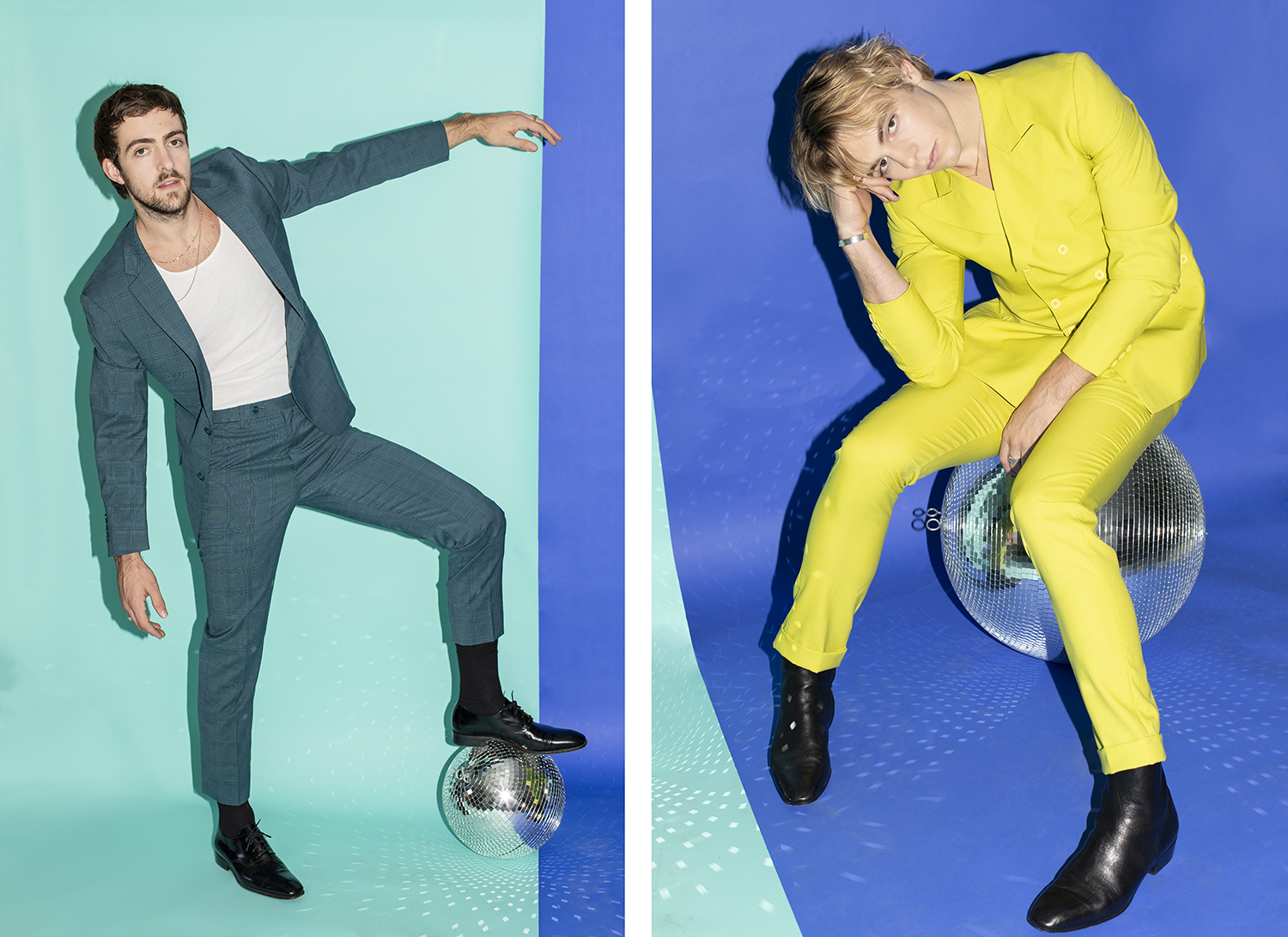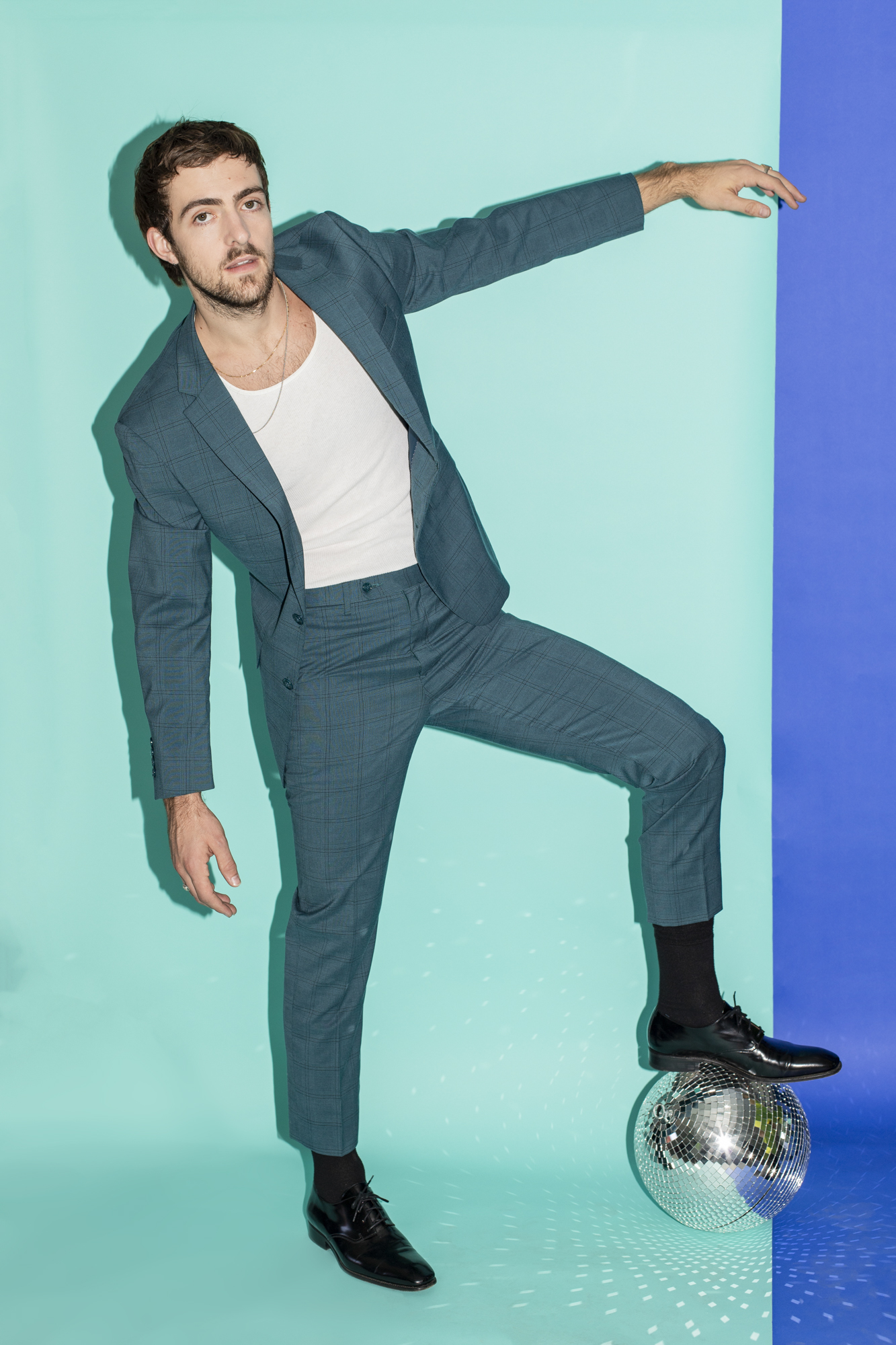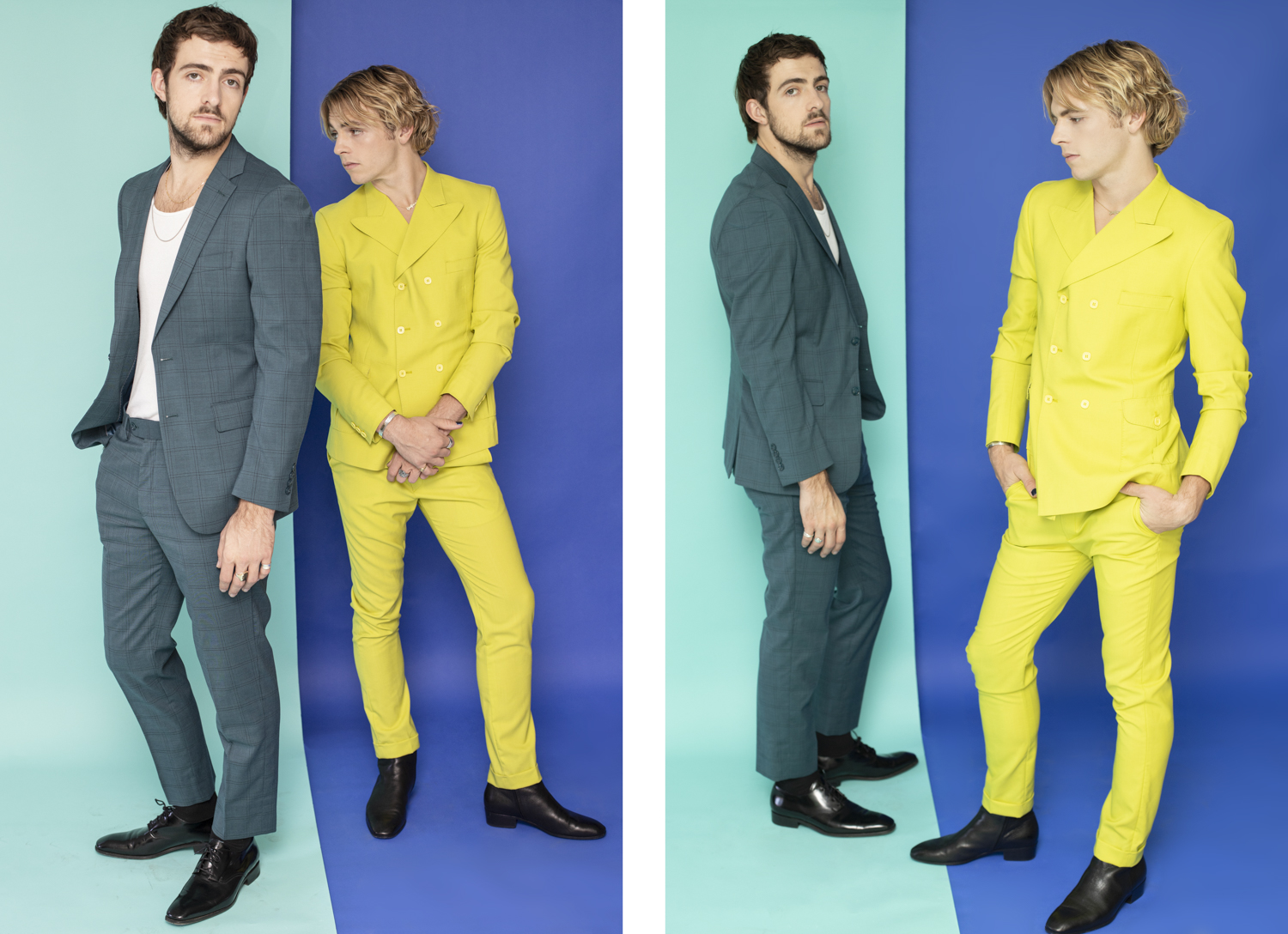 Ross: Suit- Helen Anthony Boots-Jean Baptiste Rautureau Rocky: Tank- LA apparel Suit- Berluti Shoes- Jean Baptiste Rautureau

Ross: Tank- Harley Davidson Pants- John varvatos Vest- story wear Boots- Jean Baptiste Rautureau Rocky: Tank- Calvin klein Pants- Charles & Ron Boots- Jean Baptiste Rautureau

photos Mallory Turner
story Kiddest Sinke
styling Sky JT Naval
Grooming by Nathaniel Dezan at Opus Beauty using Kiehl's 
CONNECT WITH THE DRIVER ERA: