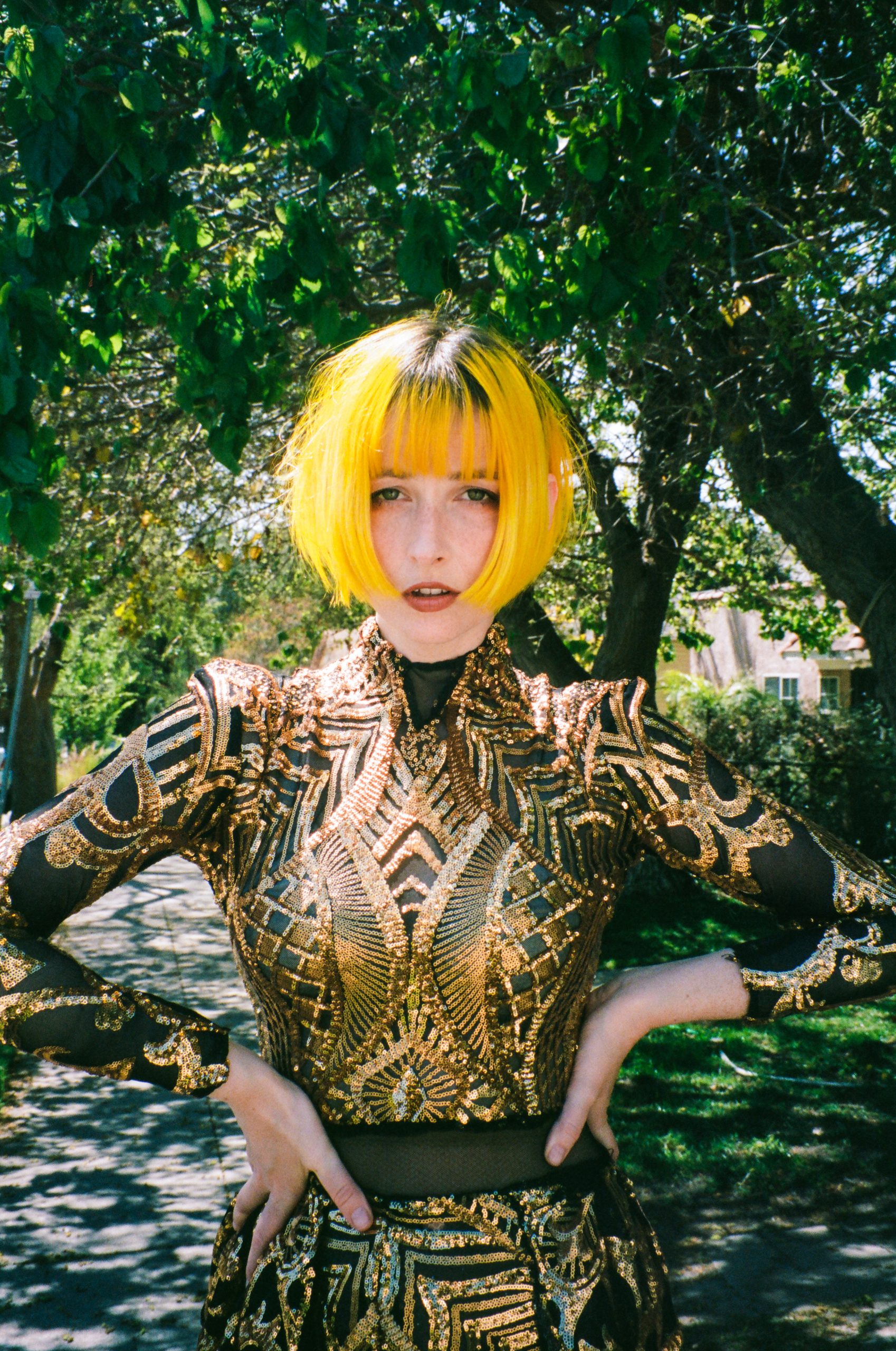 Hailing from internet culture with a past life as YouTuber Meekakitty, the now alternative indie-pop artist Tessa Violet is no stranger to navigating a digital world. With the release of her debut album Bad Ideas in 2019, Tessa Violet had accolades of collaborations, performances and hit singles under her belt. A career in steady bloom to the very frills of lockdown, even a global shut down proved there was no slowing her down. 
Revitalizing and reworking the concept of what it means to release an album when it's main methods of distribution via touring are no longer an option, Tessa has brought new life to her singles by collaborating for revitalized renditions of her hit singles. Her latest brings us a reworked version of "Games" in collaboration with would-have-been tour mates LOVELYTHEBAND.  Even better, it has brought us a music video fueled by sentimental and nostalgic visuals of an iconic movie scene that takes place in rainy Forks, WA no one has been able to get out of their minds since 2008. 
LADYGUNN spoke to the rising indie darling about her life sans tour, living everyone's fantasy by recreating the iconic Twilight baseball scene and why her live stream is her favorite project yet. 
Hello, Hello! 
Yo, Hello! How are you? 
It's Wednesday and I finally know what day it is, so we're doing good. How are you doing?
I'm doing good, just vibing. I'm in my backyard in LA. It's a beautiful day, it's not too hot. And just enjoying this release so far! 
Exciting, and we're LA neighbors! How has this time been for you? How have you been holding up during quarantine? 
Honestly, I have kind of been vibing. You know at the beginning of the pandemic we were supposed to go on tour with LOVELYTHEBAND and touring is my favorite thing in the world to do! And I love LOVELY and this was a big thing for me. We were going to release the single, and then obviously all of those plans just got wiped. So that was a big thing but also who I am or who I've become, I just really saw it as an opportunity to practice surrender. It's like this whole year has been an opportunity to be invited into the idea that so much of our lives is just not in our control. All I can really do is control my internal world and how I react to things. At first I think I felt very upset and overwhelmed. And it's fine to feel that way, the only way out is through, but then I'm like okay this is my new reality and theres an invitation to peak there. I feel like I've just been doing a lot of spiritual work this year. 
Is there anything else interestingly new that you've picked up or learned during this time away from tour?  
Yeah! I got into live streaming. And I got into getting to know my fans. When you're on tour it really takes up your attention 100% of the time, all day long. Part of it is the meet and greet which is really special and very fun, but also brief. Being in this year I've been doing my second radio campaign and in the first I got to know people by city, and that's been really special too. I have such a large appreciation for who my fans are. My fans tend to be very thoughtful, very creative people, a lot of young women. I love all of that.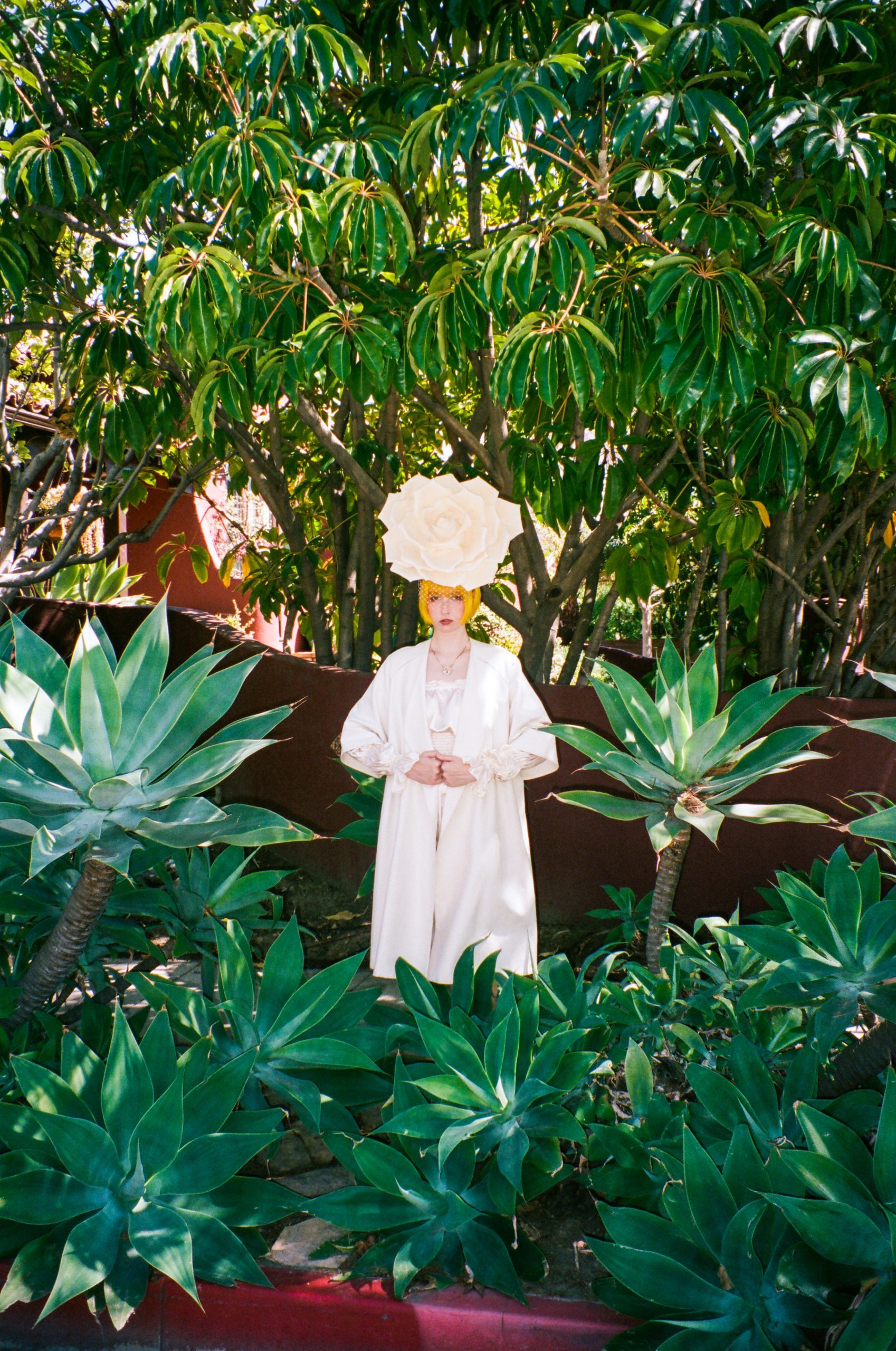 You also put out your debut album right before the shut down. First, congratulations on your debut album being out! Second, I think it's very interesting how you reworked it in a way to still keep it new and reinvented through quarantine. What inspired that idea? 
That is a good question. I think part of it was that I wanted to have the album out in one piece. I didn't want to do it all via singles because as a music listener, I'm an album listener. I like to experience the world that the artist makes. That's a story that cant be told in just one song. I felt like I was telling a story with that idea so I wanted to get it out in the world in one piece. But I also thought like "there are a lot of really good songs on this album!," so I didn't want to rule out singles. Reworking singles with other artists on the songs just felt like a creative way to get to do both. Honestly, I like the versions with other artists on them more than the originals across the board. Everyones voice added so much to the story and when I get to hear the songs through someone else's voice I'm just like "Yeah! Wow, that's powerful."
I love that. This leads you to now and your most recent collaborative single "Games" with LOVELYTHEBAND. Can you walk us through how the song and collaboration came to be?
First, the writing part of it. I had just gone through a breakup and I don't know if you've ever been cheated on but I feel like I have a lot of compassion for all of it now, whatever. But in the moment I'm like "Yo, the idea that the person that I'm dating is going to be interested in attention and affection from a person thats not me?" Yeah, I'm not going to take that personally, thats not a reflection of me. It's just that this person has a large need for attention, you know? The part that is just so crazy to me is the lying! Someone telling you they love you and thats nothings wrong when you know you're being lied to! Like that is completely insane! Just stop and tell me the truth. When you give someone the truth you give them the opportunity to decide how to feel about it. And when you don't you're putting someone in a position to choose between trusting you or trusting themselves.
As someone who gets it, I think you encapsulated that feeling really well. 
Thanks! And the idea of working with LOVELY was actually floated to me. And I was like "Would that be an option? Would LOVELY sing on this song?" So I was like heck yeah! If this can happen I'm stoked, then it was a go. We recorded track vocals with Mitchy before the pandemic and he banged them out so quick, it takes me forever to track vocals! Then it just moved to working on it in production. The original version is a bit of a slow build, but on this one I wanted the first chorus, and just the song overall, to hit more.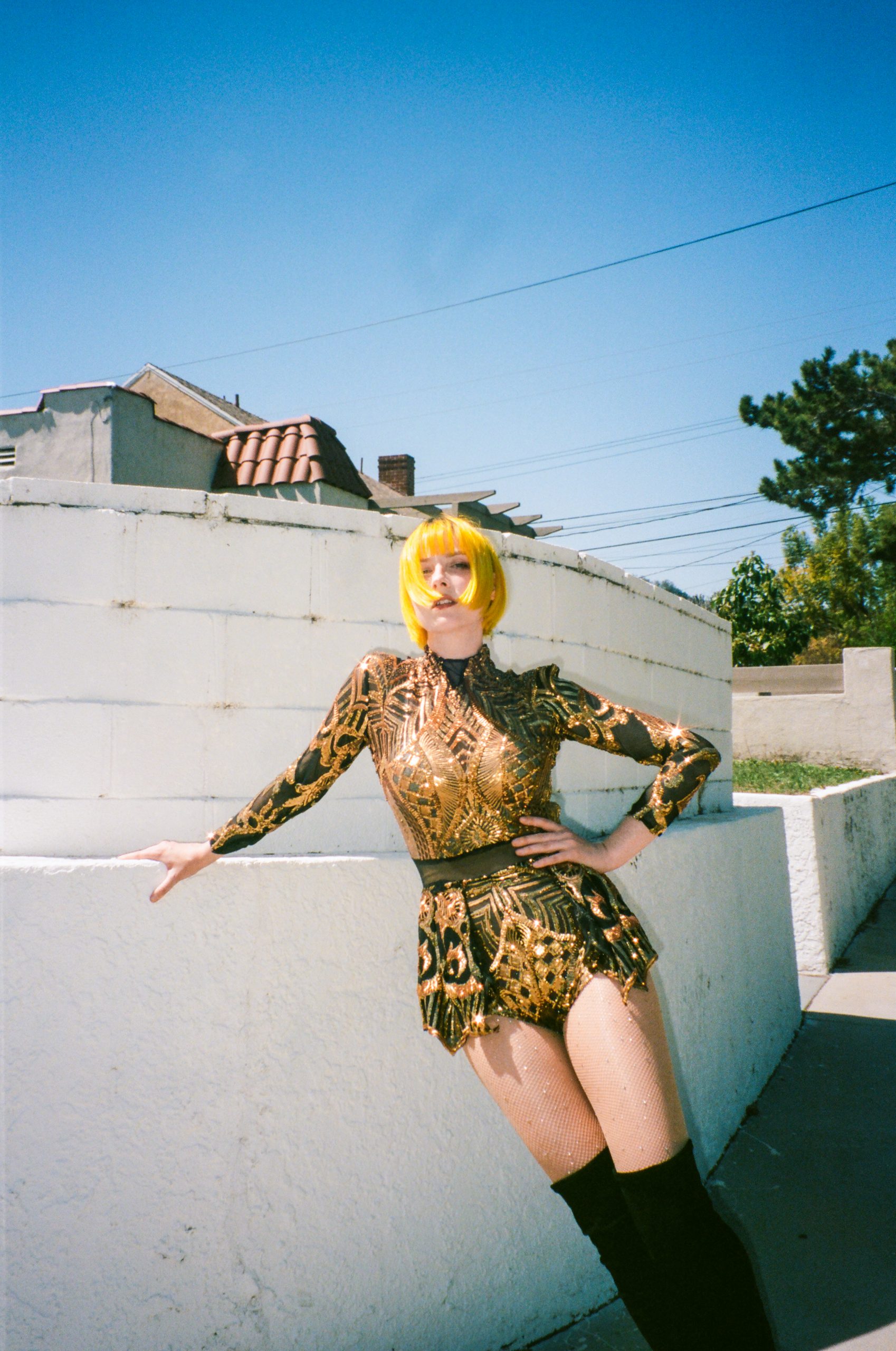 Now you have a pretty iconic music video to go along with the infectiously catchy song. It's an ode to one of the greatest moments in cinematic history. Truly Oscar worthy. How did you decide on the idea and just how fun was it to recreate the iconic baseball scene from Twilight? 
Twilight has just been on the zeitgeist lately, especially on Tik Tok, it's all over my feed. Now that I'm thinking about it, it started up maybe around two years ago. Lindsey Ellis is a YouTuber that makes film critique videos and she made a video about Twilight and the backlash it faced. Basically the haterism around it being more of a backlash against what teenage girls think is cool rather than Twilight itself. She points out that things like Fast and The Furious don't face the same kind of backlash. So yeah, you see this resurgence of Twilight where it's like "yeah it's kind of bad but it's also kind of awesome!" And I loved the first book, me and my high school friends read it aloud to each other one chapter at a time. 
I will not hide it. I definitely saw every movie, in theaters, the day they came out. 
I think the second is better than the first and….that's a whole different conversation. Anyways, there's three of them in LOVELYTHEBAND and this idea just came up when talking about video treatments. I hit up my manager with this idea to recreate the baseball scene from twilight for the video, like "can we do this?" And a part of me is sitting like "is he going to love this or hate this?" And I hear back and he's like "LOVE! So Good, So Funny!" The song is just so anthemic, it was too obvious to do an anthemic video. Like we have to do something kind of funny! 
How did you decide the teams? 
The planning started and LOVELY was like "Yes! We're in. 100%, so funny!" Then I had to think of who the other Cullens were going to be. So I'm thinking about my fans and who will they be excited to see? So of course my band has to be in it, and they feature as Jacob and Emmett. Then I thought you know who else will be funny to be in it? My management! My fans love my management. 
I think Twilight has a reputation of being a bit polarizing so the fact everyone was so enthusiastic is so great. There's an important casting that was done, a very special guest appearance that said yes and I am dying to know about. How did you get Dr. Carlisle Cullen himself to be in the video?
OMG, when Peter [Facinelli] said yes I LOST MY MIND! That definitely was a management pull. I'm still an independent artist and this is still a small budget production but we just asked if he would do it and he was just like "well, is it making fun of twilight?" And we immediately were like "No! absolutely not! We're all twilight fans and this is so pro-twilight!" And he said yes! Of course because of COVID he didn't shoot with us, so I actually haven't met Peter but I love his performance and everyone who did meet him said he was great to work with.  
Was there any funny moments or anything that happened behind the scenes you'd want to share about those who were filming on set?
So when you watch the video, if you pause it on the wide angle at the moment where me and the band come face to face for he first time, you'll notice that our stances are kind of different from our close ups. Specifically you'll notice Gabe (Saporta) kind of "booty tooching" on the baseball bat. That's because when we initially filmed it, we filmed the wide first and my vision for it was to recreate the energy from the actual scene. Some people really got very vampire-y and Gabe was like "Im going to seduce them!" But then when we did the close ups it wasn't reading the way I thought, so we decided to move it in another direction but we kept the wide angles. So it's a fun little easter egg.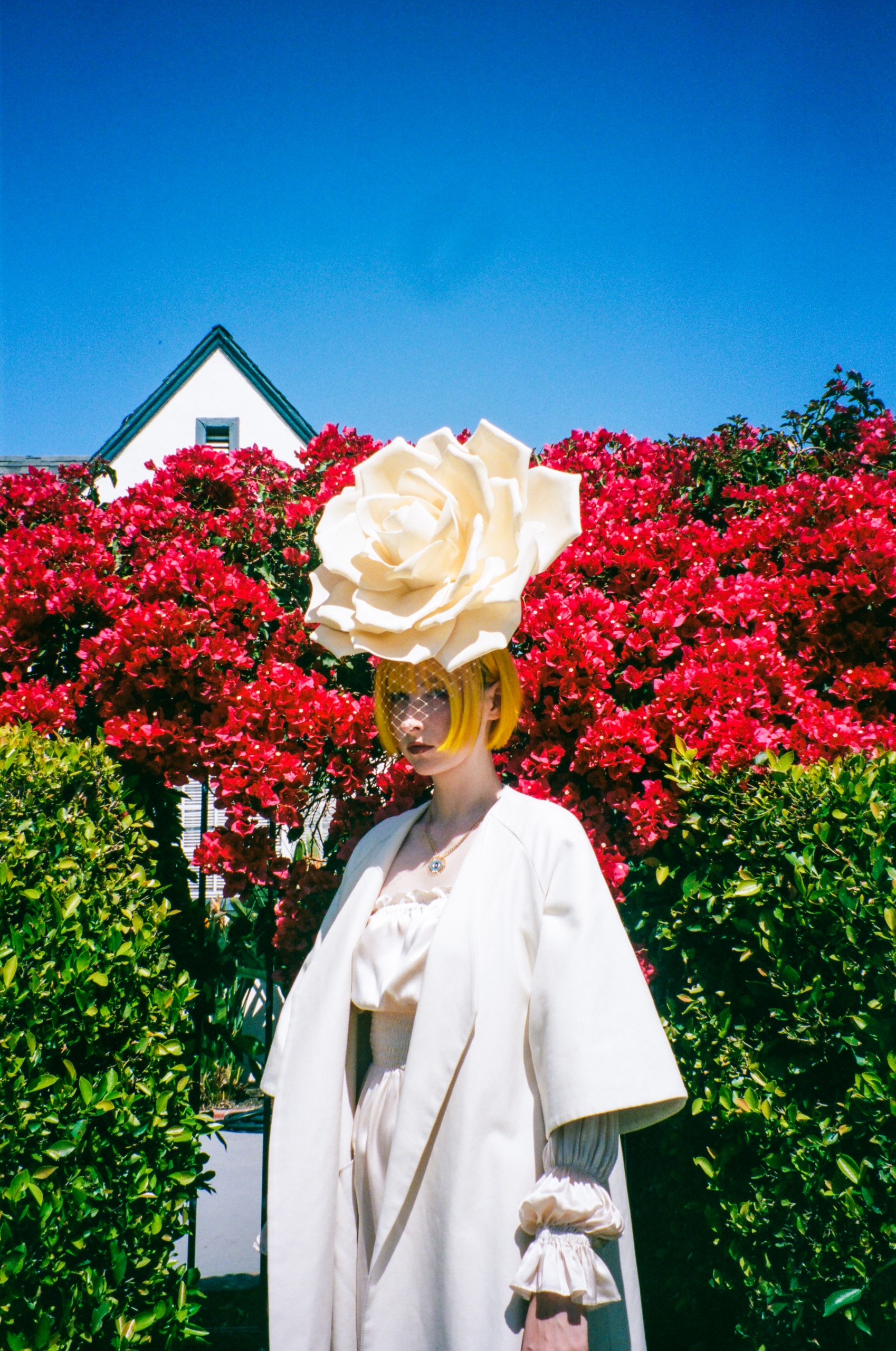 I'll have to watch. again for that, the video is just so great. And now it's time to move forward with whats next. And I heard you have a livestream coming up…
Yes, and it feels amazing! I feel like I have really come into who I am this last year, both as a human and as a star. We never got to tour the album after it came out so it feels like a celebration of it. I wonder if he'd want to be quoted on this, but I heard Jesse once say that tour is the orgasm to an album. So it feels really strange to not get to tour the album, you know.  What's really fun about the livestream though, is because it's like a tour in one moment, we put a whole tour budget into this one production so it's much bigger of a show than I would be able to take on the road. And honestly, it may be my favorite thing that I have ever done. 
Now that we can see the light at the end of the tunnel in some way, what can we expect next from you? 
Not too far on the horizon, I want to release new music of course. I'm ready. But also that means more studio time. I have a lot of songs written but not produced out yet. And I want to tour! I feel like my shows are a blessing to people who get to come to them and it would be such a shame for me to not continue touring. So my hope for this year is that I can get a great support slot, maybe get a headline tour next year. I'm just talking though, there are no plans right now because we're all still waiting to see what happens. 
We're manifesting, putting the energy out there. 
Yes! 
CONNECT WITH TESSA VIOLET
INSTAGRAM // TWITTER // SPOTIFY
photos / Sarah Pardini
story / Jeanette Diaz (@jaynetdiaz)