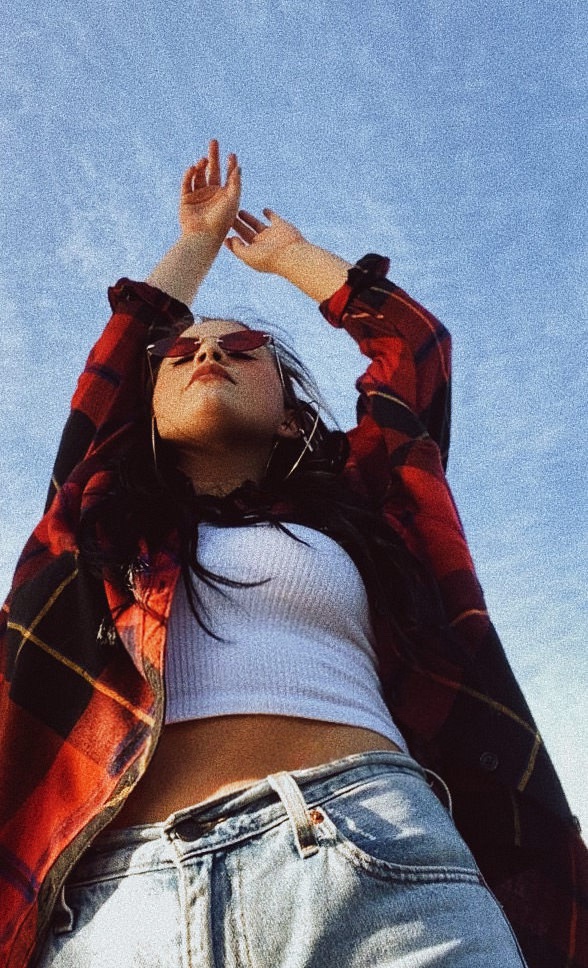 "I'm living through a screen." It's a sentiment we can all relate to over the last few months – finding meaningful connections and exchanges through video calls, voice notes and text messages. This virtual companionship is something LA-based artist Tayler Buono has been tackling, finding inspiration and creativity from this period of isolation. 
Her latest single "Screen" is a vivid portrayal of her self-growth over the last few years. Originally signed to RCA Records after her single "Technically Single" went viral on Spotify, the label deal fell through and she was left in a state of uncertainty. Using this tumultuous stage to grow as an artist and multifaceted creative, the video for "Screen" is filmed on her iPhone in front of a green screen that she ordered online. 
Taking full control over the direction, editing and shooting, the final product gives the viewer intimate access into Tayler's lockdown life. Drawing attention to the carefully curated lifestyles portrayed online, she captures the uncertainty of navigating the virtual landscape as we scroll through a never-ending cycle of perfectly polished images – "you don't see the shit that happens in between".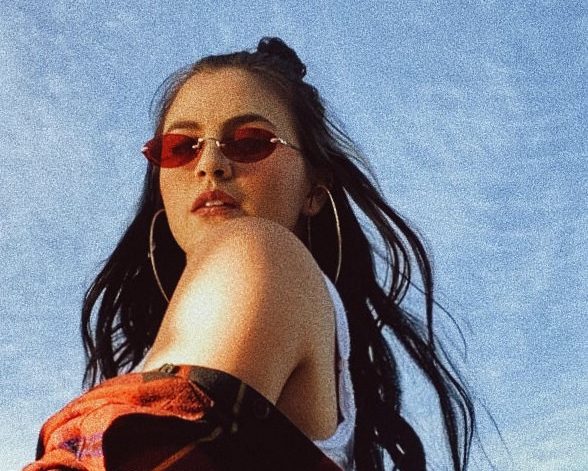 We chatted with Tayler about the release of her new video and the rest of her plans for 2020.
How was it filming the video for "Screen" during lockdown? Was it rewarding to have full creative control over the process?
It was a really fun quarantine project to work on during lockdown! Filming a music video on my phone was challenging as I learned a lot of new things but it was so rewarding. Filming it alone allowed me to get super comfortable in front of the camera, try weird things, and not take myself too seriously. 
The song brings up important themes of authenticity as we're now seeing more people connect across a virtual landscape. How have you been finding this transition to online exchanges? 
I've been video chatting with friends rather than seeing them in person. Honestly, it's been lonely in quarantine. I'm grateful to have technology to keep us connected but it's definitely not the same as being face to face with someone. 
Have you found yourself feeling more creative during this period? Is it a welcome distraction? 
Yes! It's been really nice in that sense. The time at home has allowed me to learn a lot of new things. I learned how to record my own vocals, vocal chains, and obviously a lot about video lighting, green screens, and a bit of editing as I shot the "Screen" video. Getting creative has been a really great distraction from all the crazy going on in the world. Don't get me wrong though, I've also had my share of being glued to the couch, binge-watching, junk food, and naps during quarantine too.
You had a brief record deal at RCA Records, why did you decide to become completely independent?
I signed with RCA right after "Technically Single" went viral on Spotify and was with them for a couple years, but officially got out of the deal last year. There were so many factors that went into it and why the deal fell apart. The radio push that the label promised fell through. I moved from Nashville to LA and my management team fell apart. I had a lot going on personally that I was struggling with. I started overthinking everything and felt so stuck. I hit a wall with the label and didn't have a champion fighting for me anymore so they let me go. The process of legally getting out of the deal took over a year. It's been a period of a lot of patience and growth. Looking back now, I'm thankful I went through all of that because I learned so much. I think it's going to make me a better leader, more decisive artist, a bolder woman, and stronger human this time around.
What have you been listening to during the lockdown period to keep you feeling hopeful and grounded? 
Well I've stopped listening to the news as much. It was on almost every day for a while and it started causing me too much anxiety. Whenever I feel anxious I love to open windows, light candles, do yoga and listen to soothing music like Bon Iver, Kacey Musgraves, and Coldplay around the house. 
Have you been taking part in any virtual performances across Instagram? Have you found it an effective way for artists to connect with their audience?
I haven't yet. Sometimes the idea of talking to a screen and my phone makes me feel so awkward for some reason. Then I remember there are actual amazing human beings on the other side of the screen that I get to connect with! I really want to connect with people so I plan on doing lots of live streams as I release music. 
What else do you have planned for 2020?
I have so many songs that I can't wait to start putting out this year! I plan to focus all my energy on getting them out into the world and work really hard. I've got lots of music coming. 
CONNECT WITH TAYLER BUONO:  
INSTAGRAM // TWITTER // SPOTIFY
photos / Anna Lee
story / Bryony Holdsworth