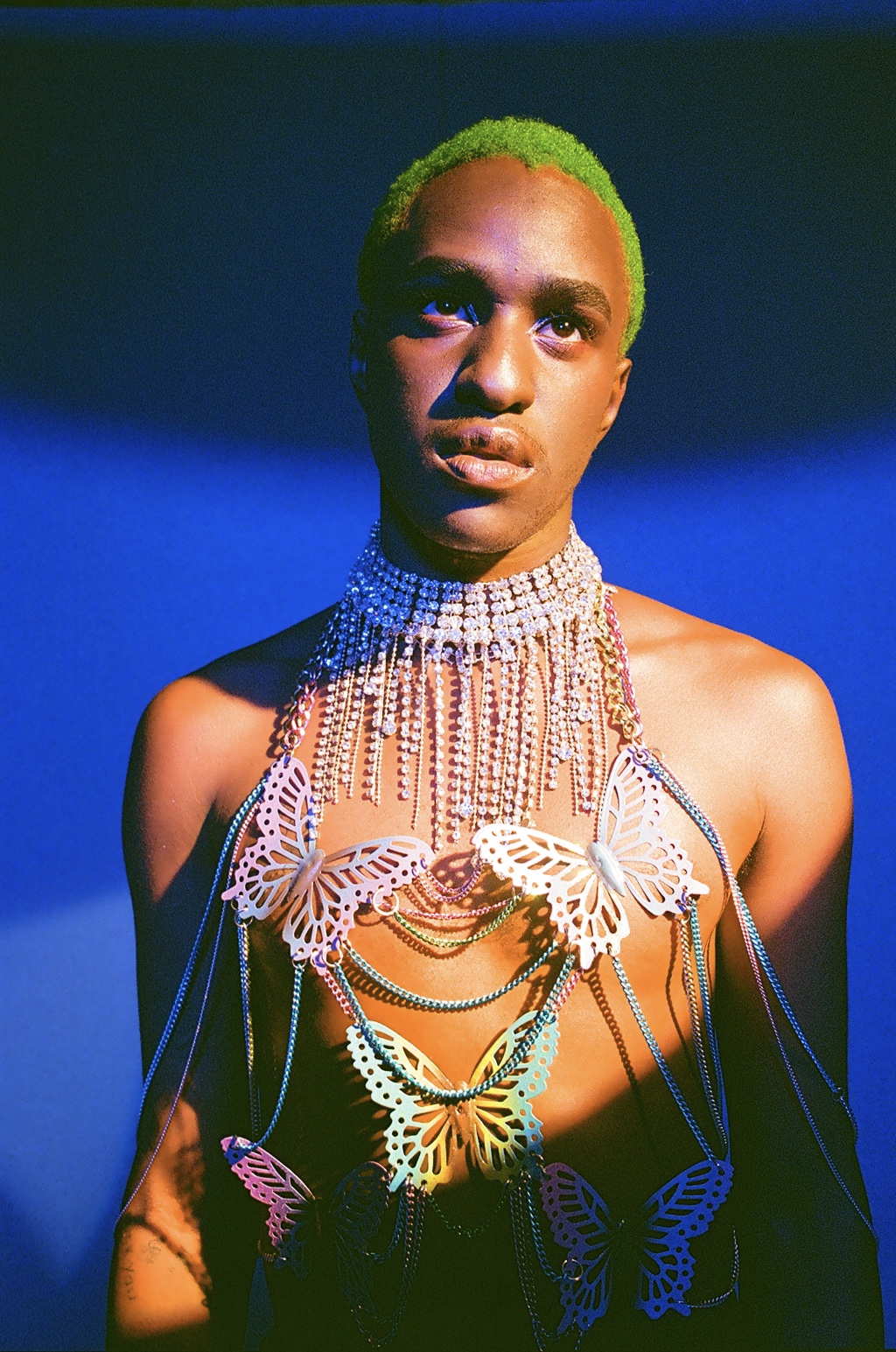 Singer, model and designer Tama Gucci aka Kymani Floyd has steadily been solidifying himself in the indie music realm with his R & B songs layered with emotion and futuristic beats. In the past he was know for his singles, "Online", "I Let You feat. X-Coast", and his cover of "Thotiana", which gained attention through social media platforms last year.  Just recently the singer moved from his hometown of Miami, Florida to New York City to fully pursue his career in music and modeling full time. With his newest single "Crazy About Me", he draws back to his futuristic sound to convey the ups and downs of relationships.
"'Crazy About Me speaks to relationships where you may not see eye-to-eye but your love is resilient and infinite in spite of that," says Tama Gucci. "I wanted to create a safe space for listeners within the song."
LADYGUNN chatted with him not to long ago about how internet culture has helped him adapt through the pandemic, how much helps him to express himself as a Black queer person and when we can expect a full length album.
A lot of people loved your cover of Thotiana that you did last year. Did you think it would ever get so much attention?
Honestly No lol I post videos of me singing all the time I was so shocked to get back online and see all the traffic on my page. I feel really good that people enjoy it because it was just me having pure fun.
As a Black queer artist in the indie music scene how has your work helped you explore all of the intersections of your identity
As a black queer artist in the music scene it's definitely not a smooth ride , you are up against so many odds. People expecting you to be a certain way or that I should look less flamboyant or feeling stifled sometimes with how you present yourself. But I'm great full for all of those little bumps in my career without that I definitely wouldn't have grown. I'm confident that I'm exactly who I wanna be.
I also saw your really into fashion and have a Instashop T

ama

's Corner. Tell us a little about it ( do you hand make or curate all of the pieces you sell?).
Aw yes Tamas Corner was started in 2018 I wasn't working but I always was thrifting since it was so fun for me and I decided to start my own thrift store – tamas corner ! When I moved to nyc I wasn't working and still settling and the cost of thrifting in nyc was incredibly way more expensive than thrifting in Miami so my focus turned into crafting jewelry and it was a huge success ! I make a lot of the pieces my self but a few of my best sellers on tamas corner was made by my partner @badboyrory.  Definitely would've been on a longer hiatus if it wasn't for him.  Tamas corner now is a all around shop where you can find handmade jewelers , up-cycled 1 of 1 pieces and my own handmade merch.
You're originally from Miami but have now made your way to New York. What prompted this big move?
I had dreams of moving to nyc ever since I was in middle school and I had opportunity to move and I jumped and I don't regret it ! I  miss my city every day but I've been so busy here !
As someone who has been tied to internet culture like yourself how do you think it has helped you adapt to the virtual nature of everything currently?'
I think it's definitely made things a little easier to navigate because I'm always online  haha virtual hangouts and singing online is nothing new to me ! It's even more fun now to have more of my favorite artist doing it also but nothing tops live shows in the flesh I miss that !
You have a mixtape and EP already out, when can we expect a full length album? 
Hmmm I want my debut album to be massive like pink Friday massive ! I have some dream collabs that need to happen  , but I have some amazing things coming 2021 that I think is the best music I've ever made it's gonna be crazy !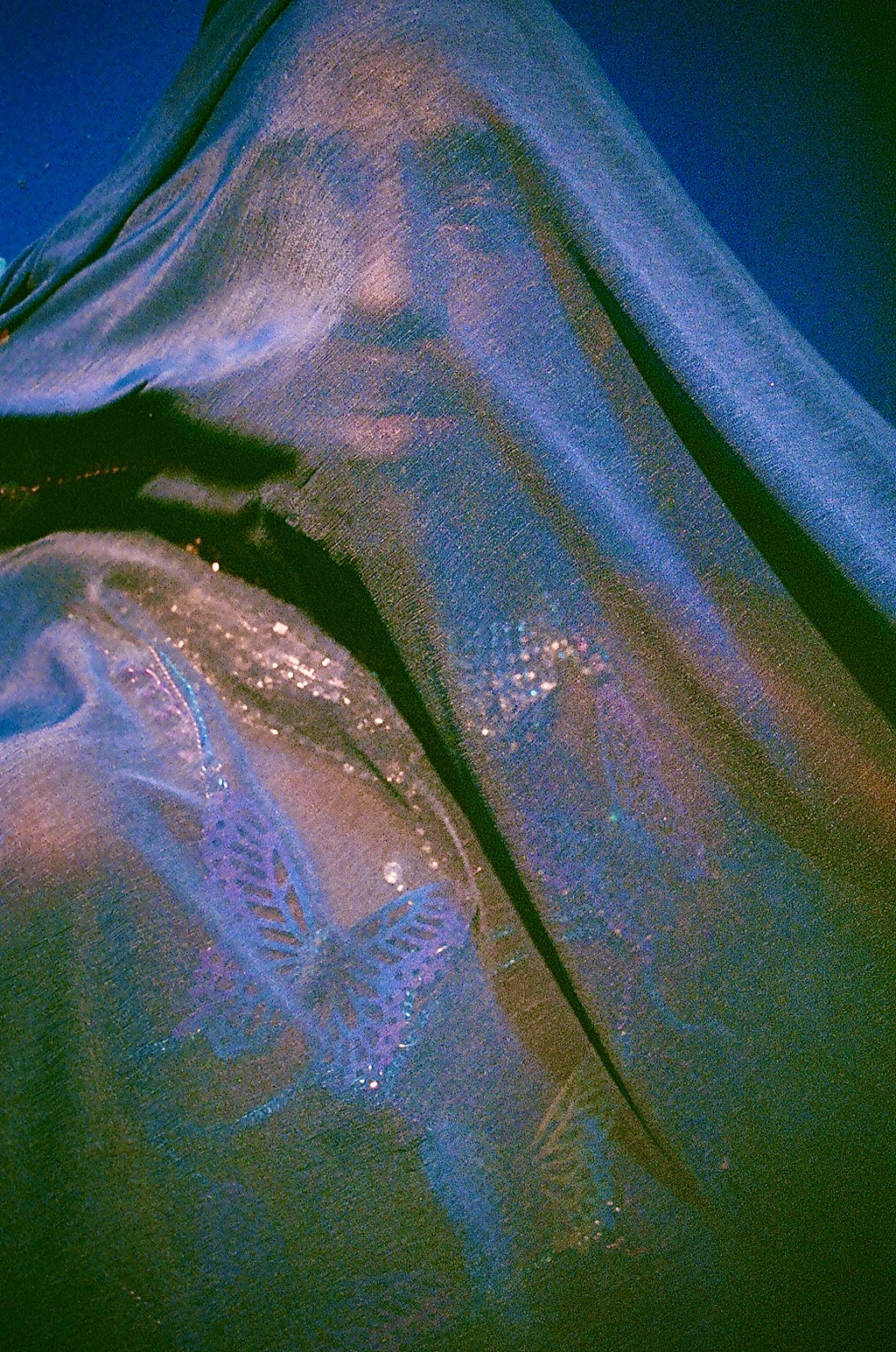 CONNECT WITH TAMA GUCCI 
INSTAGRAM // TWITTER // SOUNDCLOUD
Story/Jada