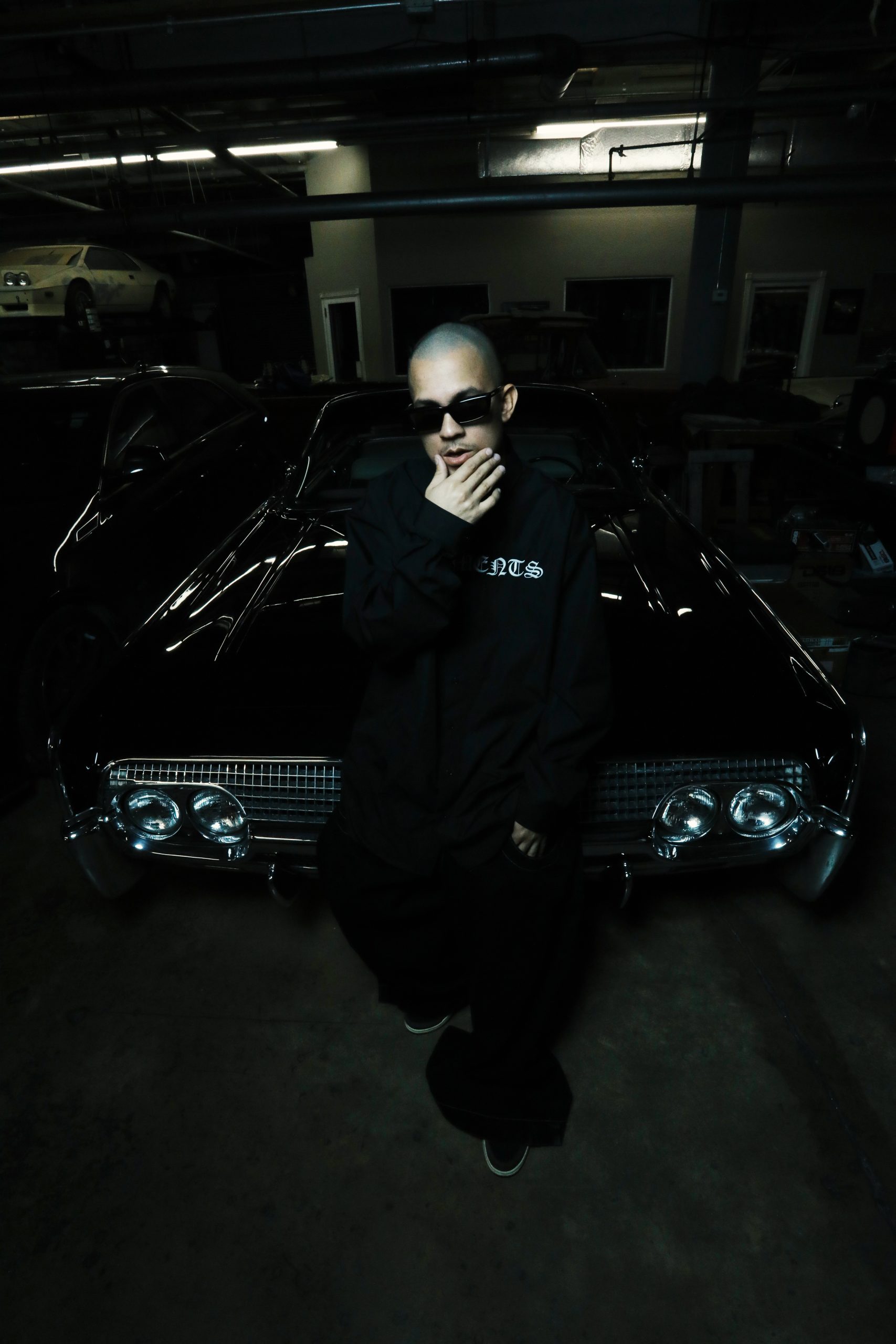 As the pandemic raged on in Miami, megastar producer Tainy was looking at new ways to keep the creative juices flowing. "I'm a simple kid born and raised in Puerto Rico," he tells LADYGUNN over Zoom. "I always felt I had something to give on the creative side, I never thought it would be music. At first I thought it would probably be art. I started drawing a little bit more again when we started the quarantine, bought a bunch of pencils and different types of chalk. It has been a while since I've had the time to sit down and chill and do something like that."
Not having time to chill is a gross understatement for one of reggaeton's most prolific producers. Born Marco Masís, the hotshot experimentalist who helped shape Latin Trap titan Bad Bunny's sound since the onset has also crafted Latin-Grammy winning records by reggaeton OGs like Wisin y Yandel and lent his Midas touch to Cardi B, Bad Bunny, and J. Balvin's 2018  #1 hit "I Like It." With a bevy of global smashes under his belt, Tainy has become the heir-apparent to the throne of pioneering reggaeton producers like DJ Nelson or his mentor Luny Tunes, who Tainy faced off against in an Instagram Live beat battle at the height of quarantine, "Safaera" going face-to-face with classics like "Gasolina"—and holding his own.
Aside from his continued production work, which includes Kali Uchis' forthcoming effort, the hitmaker released his first solo EP in March. Dubbed The Kids That Grew Up On Reggaeton, the eclectic collection, billed as a NEON16 tape after Tainy's production collective, features the four-on-the-floor surrealist beats and off-kilter rhythm changes that he's become known for as applied to a variety of heavyweights from Spain's C. Tangana and Sean Paul to newer voices like Colombian sister act Las Villa. A strong base in reggaeton is belied by a love of rock and metal that informs his work— this may come as little surprise to those who listened closely to the hard guitar outro on YHLQMDLG's title track.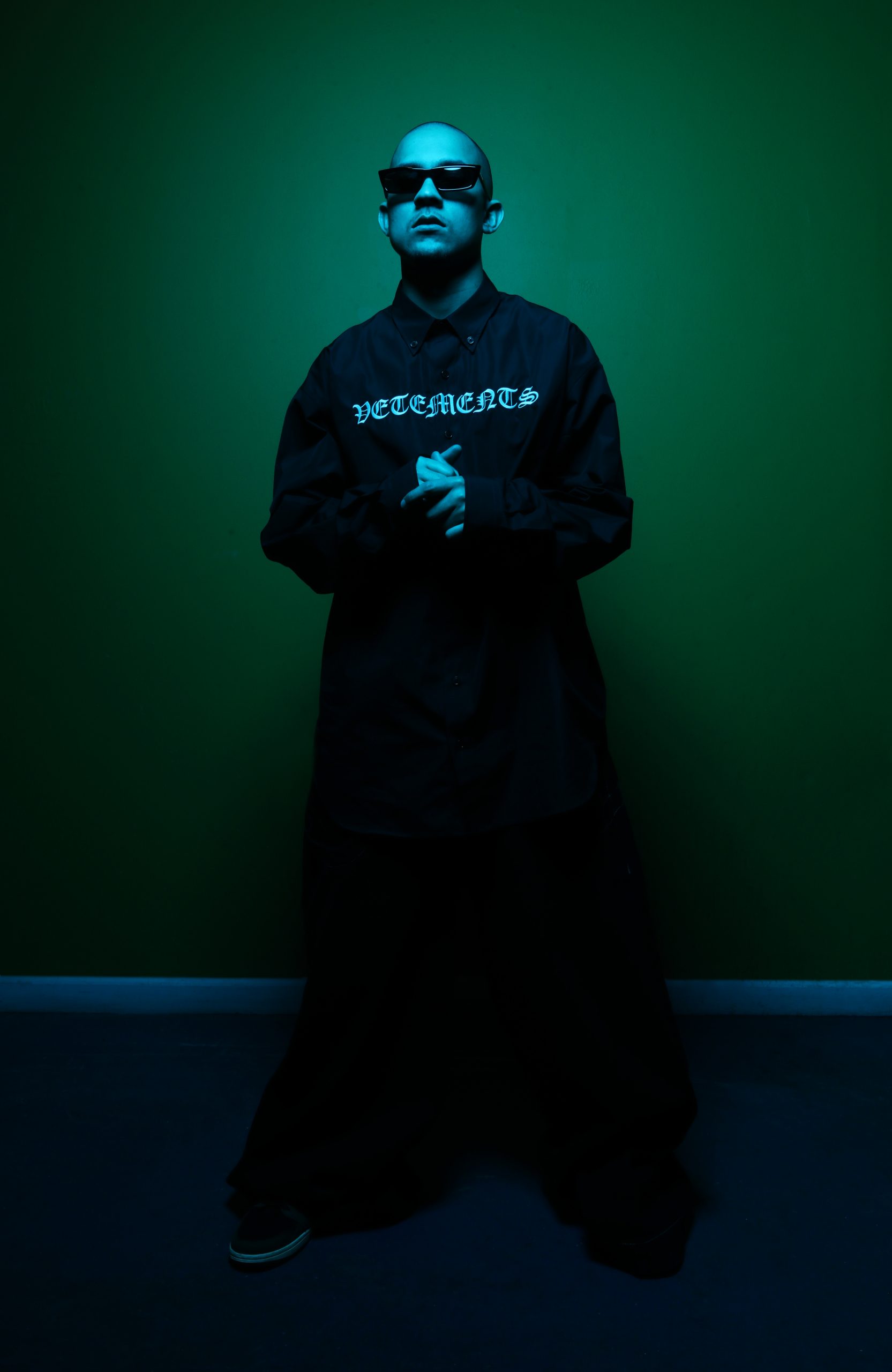 "The first album I bought was Linkin Park's Hybrid Theories, which blew my mind. It drove me crazy how they could mix these sounds, so by the time I got a chance to create music, all those worlds combined for me," he says. "I started studying everybody's production—Timbaland, Luny Tunes, The Neptunes—and trying to find my place until I was at a level that I could show artists."
Much like his production heroes, Tainy's continuing to branch out, from making "Agua" with J. Balvin for the new Spongebob Squarepants movie à la Pharell's turn in Despicable Me to his multimedia charity initiative HUMAN(X). On the artistic end, he's pushing the musicians he works with to get out of their comfort zone. Recent release "Un Día (One Day)" sees Dua Lipa's first foray into a reggaeton-house hybrid, her voice bolstered by contributions from Tainy and usual suspects Bad Bunny and J. Balvin. "When you listen to the beat, it has those percussion patterns where you can feel a little bit of reggaeton but it doesn't scream reggaeton," he says. "I had the beat for like two years, showing it to different artists and none of them connected to the instrumental. We knew we wanted a female vocalist, and when [Dua Lipa] wanted to give it a try, I couldn't wait to listen. I'm a huge fan of  her talent, her voice,  her tone, her type of music…it became a dream as a producer. Sitting down and giving it those last touches was an amazing experience. I had never given up on the instrumental—I felt it had something and it was just waiting for the right moment, and it was this."
This lust for experimentation and passion in the work is incarnated in the NEON16 house where Tainy and his cohort work. The studio, situated in Miami's Upper East Side, is the cozy embodiment of his production philosophy—co-opened with executive Lex Borrero, creative director Ivan Rodriguez and A&R Pablo Batista, the studio serves as home base and incubator to work and kick back for the budding producers Tainy has taken under his wing and the musicians who come record. According to him, the NEON16 house is more of a community space than your traditionally uptight "scheduled and weird" studio and allows for a creative freedom and openness that's vital to his process.
In this relaxed setting, the specific kind of reggaeton Tainy makes, one that's been full of yearning and sensitivity since he made "Besos Mojados" by Wisin y Yandel and onward into Bad Bunny's Piscean emo trap, can be created as freely as the Biscayne Bay water that borders the studio. Comfort and community aside, the core of Tainy's creative process is rooted in his experimentation, in the oddities made mainstream by his peculiar perspective. "I want something that connects with me rather than, say, a happy upbeat song," he says. "On X100PRE, for example, Bad Bunny allowed me to combine melodies where the chords had a melancholy to them, where the percussion and reggaeton were sad but had these heavy drums that make you want to dance. That combination of those two feelings is what I really love creating; I think about how "Callaita" is the perfect combination of both those things. Being able to get out of that comfort zone and create things that the artist wants to accomplish at that moment is something you need to learn and adjust to [as a producer]. When I hear something that is unexpected or different from what I'm used to hearing, that to me is everything."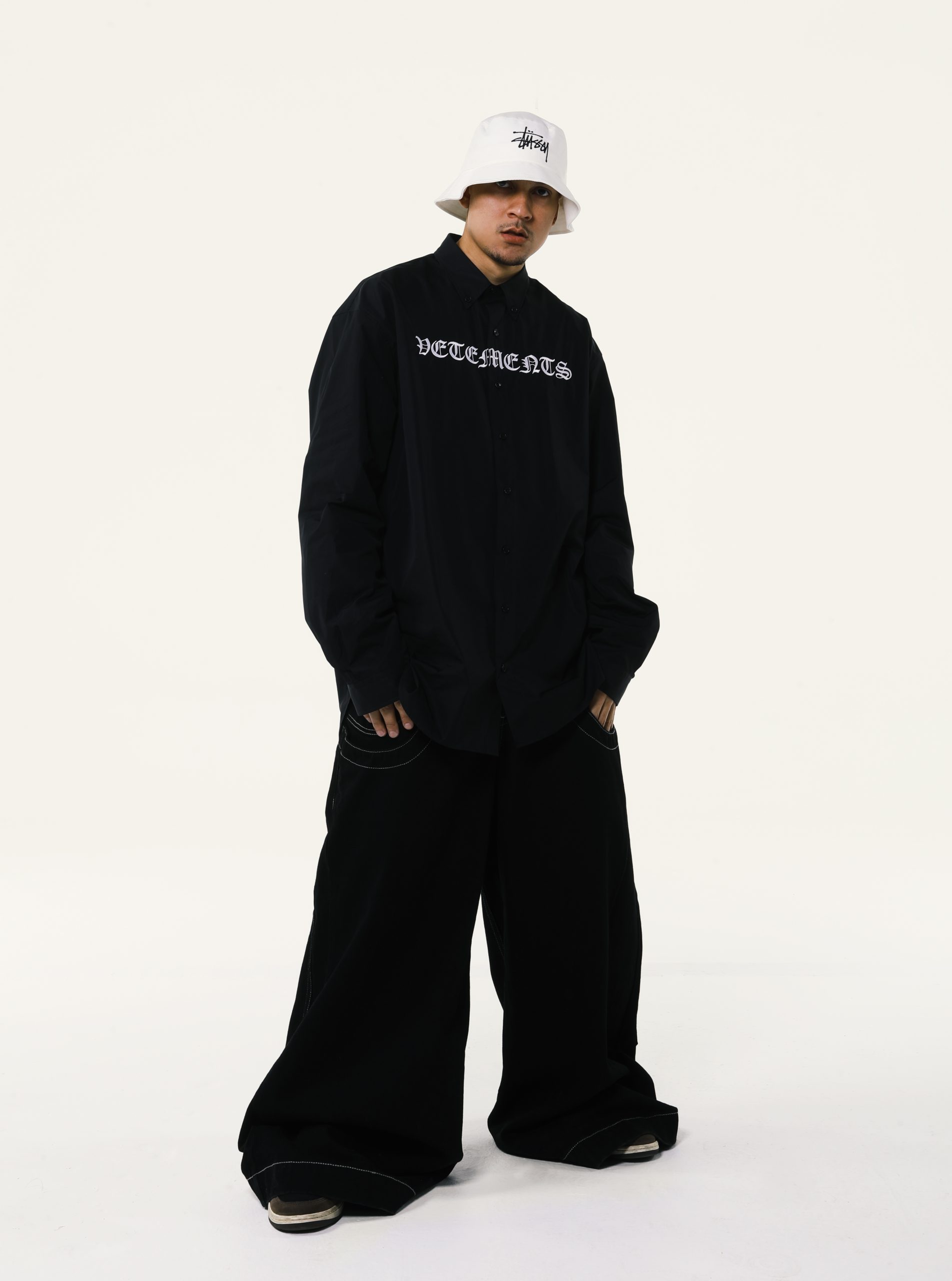 CONNECT WITH TAINY
FACEBOOK // TWITTER // INSTAGRAM
photos / Mike Miller
story / E.R. Pulgar