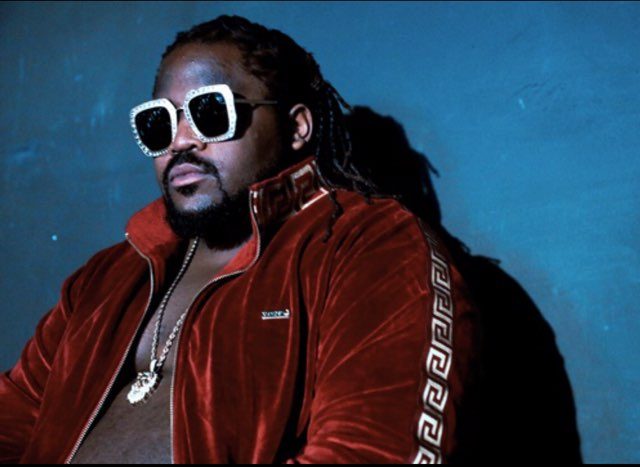 If you've ever wondered about any one musician behind neo-soul masterpieces like "Stay Ready (What A Life)," sung by Jhené Aiko, or "Malibu," sung by Anderson .Paak, then the instrumentally adept T.Nava (birth name: Ron Jerome Avant) should be at the top of your list. The musical genius has been credited for not only his skills in songwriting but also his protruding specialty in keyboarding. The award winner has also brought his talents to the creative projects (and performances) of legendary artists like Timbaland, Snoop Dogg, Fergie, and more.
Since being the killer keyboardist and ¼ of Free Nationals (aka Anderson . Paak's Grammy-nominated live band), T.Nava has gone on to produce even more hits, and even his very own solo project. While his latest single "JEWELZ" (made with/sung by his BFF, Breezy Lovejoy) is quite the bouncy banger for getting down to business, his solo project Blackberry Mango is a supremely mini, yet juicy collection perfect for chilling solo dolo in quarantine, or "Quarantina" as T.Nava likes to call it. The 2020 EP encompasses groovily eccentric G minor keys and features even more off-center artists like Polychaos and Ashley Jayy.
We got to talk with the talented T.Nava about the women in his life, how it felt meeting Beyoncé for the first time, and what it's like putting on concerts during the most chaotic times.
Where does the name T.Nava come from? How about Free Nationals (your band consisting of you, Kelsey Gonzalez, Ron "T.Nava" Avant, Callum Connor, and José Rios)?
T.Nava is simply my last name "Avant" reversed. Well, we got the name FREE NATIONALS for my good brother Shafiq Hussain from the Almighty SA-RA. SA-RA is a group that consists of Om'mas Keith, Shafiq Hussain, and Taz Arnold. They are all producers, writers, and artists. Shafiq, who is a moor, would always educate us on "Free Nationals," who were the people of color who were here before us and indigenous to the land. We took that, made it our own, and we are "indigenous to the Funk," so we are Free Nationals.
Free Nationals is primarily known for being Anderson .Paak's live band. How did you and Anderson. Paak meet?
I actually went to the same music school as Anderson. We all attended the musician's institute in Hollywood, California. I did not know him well while we were in school, but I always saw him walking around the hallways with drumsticks and a huge Colgate smile. I did not officially meet him until after I graduated. We met on a gig backing up a singer friend of ours by the name of Nic Jackson. Jose Rios was on guitar, who I had known for a couple of years. Anderson .Paak, a.k.a. Breezy Lovejoy, was on drums, and I, myself, was on keyboards and keybass.
Your latest project with Anderson .Paak is "JEWELZ," and in this song are the lyrics "I ain't even played my latest, greatest song" repeated. So, are either of you working on any more great songs to release out into the world? And what are some great songs that you've already released that are some of your personal favorites?
Of course! One thing we never stop doing is making music. Anderson is always working on new stuff and Free Nationals is putting another project together as well. Since knowing Anderson and Free Nationals we have created sooo many songs…some of that probably might not even see the light of day. I have a lot of favorites actually, but one of my favorite ones is "The Bird" off the Malibu album. I really love how that one came together, and it is such a powerful soulful song.
In the song are also the lyrics "How's it working with Timbaland and what's he like?" And you have in fact worked with Timbaland, so we gotta know, what's he like?
­
Mannn! Timbaland is one of my favorite producers of all time. Andy hit us one day and said "pull up I'm working with Timbaland!" I stopped what I was doing and got over to the studio asap! As I walked in the building, Timbaland's drums were knockin! As I got up the stairs, there he was, devouring a spread of vegan food from Sun Cafe. That soon led to his "itis" power nap. While he was out cold, I walked into the studio and Kelsy was laying down some bass over Timbo's drums. I then added some Rhodes and Vocoder. As I'm in the zone, I looked over my shoulder, and there he [Timbaland] was vibing hard to all the music. Timbo is the Goat!
Speaking of working with amazing artists, you've also had the opportunity to open up for Beyoncé Knowles herself. So, what are some lessons you (and the rest of Free Nationals) have learned about being a live band (with Anderson. Paak) that you've then went and applied to your opening up for superstars like Beyoncé?
We were given the opportunity to open up for her at Dodgers Stadium in 2016. Before the gig, she came over to us at sound check, and said "Thank y'all so much for opening up for me. I'm a big fan." She was the nicest, most beautiful woman I've ever met. We were all in shock. Our jaws dropped as she walked away.
Something really interesting happened to me the night at the gig. As we were opening up and were our second song in, and playing our Woodstock rock version of "The Season / Carry Me," rocking out hard, I went to hit an organ chord on the top keyboard, and my whole keyboard rig fell to the ground. Two keyboards just collapsed in front of me while opening for the Queen B. A cable had got stuck in between the keys and left the organ sound to still play a high note as the band played on. Thee worst experience ever.
Well, fast forward to like 2019, we were on stage playing in Philly at the Made In America festival, and we played a show, and were killing it. I walked off stage so that YBN Cordae could do his song with AP. As I look to my right on the side of stage, Beyoncé was watching the whole time cheering [us on], and that was a great experience as well. Hopefully in 2021 we will end up in the studio creating a masterpiece with Beyoncé. 🙏🏾
Free Nationals came out with its self-titled debut album last year and came out with a whole instrumental version of said album this year. How was that experience? Were there any challenges in making these albums, creativity wise or production wise? Any triumphs?
Naaa, no challenges making the album at all. All fun. And we made the album in a timely manner. Us four, Nats, got to the studio a couple times, laid down some beat chords, changes, and bridges, and Anderson reached out and got us some cool features on it. An instrumental album was even easier. Just muted all the vocalists lol. The triumph was the time it took to come out. Everyone was so ready for over a year for it to drop. When it finally did, it was worth the wait. Timing is everything.
Speaking of instrumentals, what instruments would you say you've mastered? Do you dabble with any other instruments? Have any favorite ones to play? (Voice counts, too!)
Hmmm mastered? I wouldn't say I've mastered any instrument as there is always room to grow. I would say I am most comfortable and experienced in piano, drums, and talk box. Been working on my vocals / writing and also rapping. I dabble with the bass guitar a little bit, but I am not too fluent.
You got to work with even more instrumentals and sound on your own solo project, Blackberry Mango (2020). On this EP, "Quarantina" is the first track, which is about being on lockdown. How have you personally been dealing with quarantine and the pandemic?
I personally have been dealing with the quarantine and pandemic by just trying to get the most out of this time by finishing up songs that I've started, and putting out music on a more consistent basis. I also went to hang with my father for a few months. It's great to take a break from music and live a normal life as opposed to constantly traveling, touring, and being in the studio nonstop. It's good to take a break and relax and chill with your family, so that's what I've been doing.
When you're not making music in the studio, you're traveling the world with Snoop Dogg? How did you two meet?
Yes, I have. I've traveled the world with Snoop. I actually started playing with Snoop Dogg back in 2013. He had just turned into Snoop Lion at that time. I met Snoop through an OG by the name of Marlon Williams ­­– a guitarist who's worked with Snoop for many years. I had met him at Harold N Belles in LA – some of the best Creole food ever! As I was on a gig on my break, I met Marlon at the bar, and I told him if Snoop ever needed a keys player to let me know. About a year later, Marlon hit me on FB saying he was putting a situation together with Snoop. I told him I was super down. I was actually returning back to the states from Europe, after being on my first tour with The Pharcyde. This was before planes had WiFi. As I landed, Marlon was blowing me up like "Dude, rehearsal starts tomorrow. Can you make it?!" I landed and responded just in time. We hit the road within a week and were out (on and off) for years.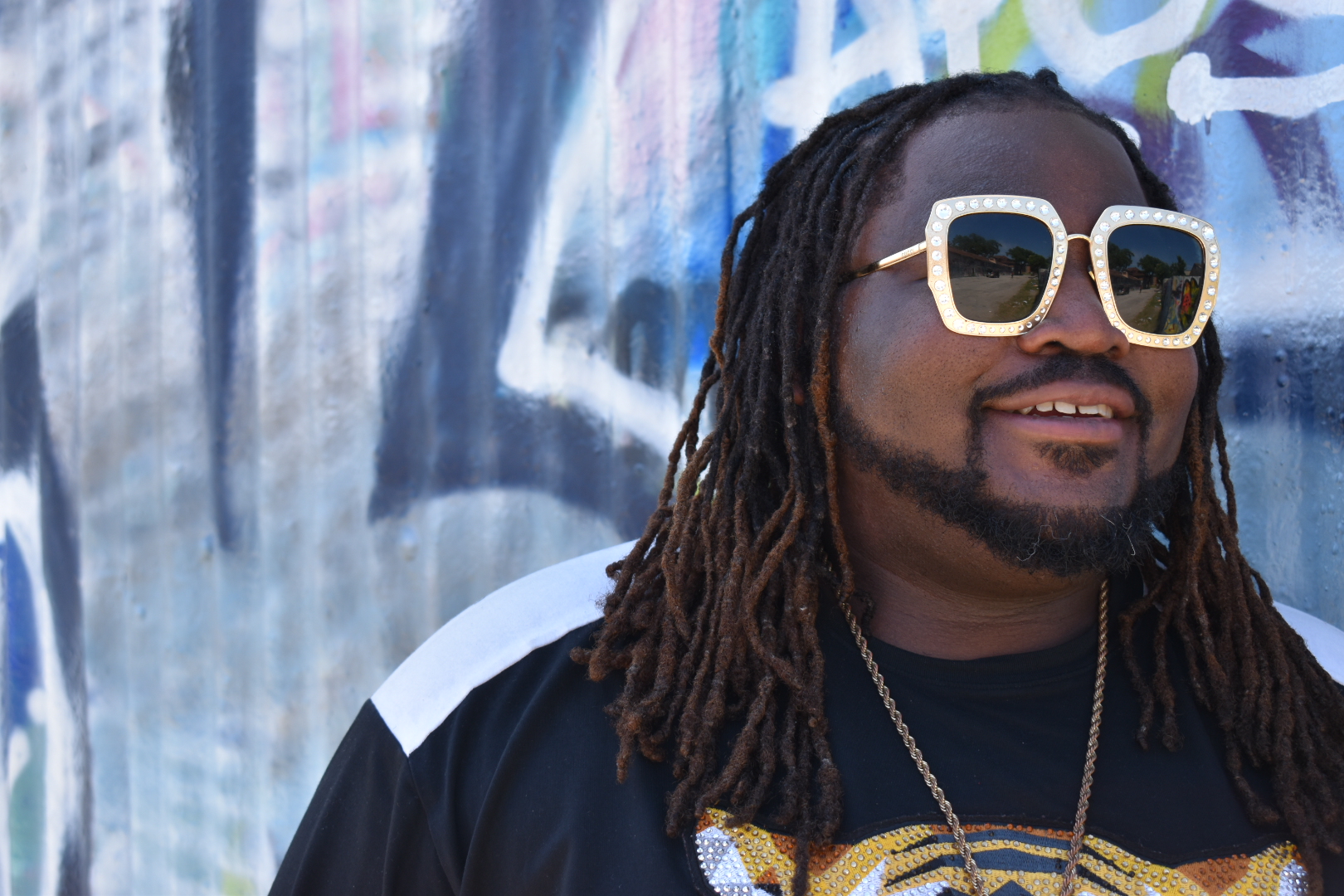 You've collabed and connected with a bunch of legendary artists over the years. What are some dream collabs you'd like to have in the future (if you haven't already had one, of course)?
Hmm… D'Angeleo, Jill Scott, Erykah Badu, Stevie Wonder, Sade. A lot more, for sure.
Free Nationals made an Instagram post remembering legendary Black musicians who created the blueprint. Do you have any particular mentors (spiritual or physical, of past, or maybe present)?
Well, I grew up listening to a lot of old-school music because, I could listen to the new stuff, but after a while, I only really enjoyed the old music. I really looked up to certain artists like Stevie Wonder, Oscar Peterson, George Clinton, Bob Marley, James Brown, Michael Jackson, Jackson 5… And a whole lot more inspired me to become the musician I am today. They set the standard for me. If it didn't sound like these legendary artists, the music wasn't right. When I was a kid, I really wanted to play like Oscar Peterson, Jimmy Smith, Herbie Hancock, and Stevie Wonder. Me trying to accomplish that goal really helped my musicianship out a lot.
You seem to draw some inspiration from the women in your life as well, whether it be your sister or cousin (both of whom you've posted on Instagram before). What kind of impact do/have these women had in your life?
The women in my family are all incredible, loving people. I grew up in a very big family. My grandmother had six kids (three boys and three girls.) From there, that created tons of cousins (majority girls) and we all grew up really close. All the women in my family are smart and very supportive. They inspire me to go hard, and to never forget where I'm from. I also want to inspire and encourage the younger generation of women in my family, and just lead a good example for them. This world is a crazy place, and I would do anything for my fam. I love my family and it's hard being so far away from them for so many years. When I do get to see them, we always have the greatest time ever. It's always a great refresher for me.
Do you get inspiration for style and fashion anywhere? You are usually rocking your signature pair of sunglasses, or just any cool pair of shades, to be honest. Do you like dressing up or playing around with flashy accessories?
I like sunglasses. Love them, actually. Guess it's been my look for quite a while now. If I don't wear them on stage, I can't play a good show. So yeah, that's my whole thing. Yep.
Is this your first time performing at AFROPUNK this year? What's it like giving virtual performances during quarantine and what do you miss most about touring?
This was my first time performing Afropunk as a solo artist. Shoutout to Tina Ferris for the call. I actually first played Afropunk Paris with Willow and Jaden Smith a few years back, then later with Anderson .Paak and Free Nationals at Afropunk Brooklyn and Afropunk Johannesburg… I feel like there's another one we did, but I can't think of where it was. My performance this year was a great experience for me. This was my first time doing a set of my own solo material. I also had my bros, Free Nationals, play with me, so it was all love. I ain't gone lie… I can't stand these virtual performances. I mean, yes, we have to do it and I'm very grateful that it's been an option. When you compare it to actually touring, traveling, and meeting people, and been doing it for so long… then to have to go to the virtual-type performances, it sucks and I am tour sick… I'm road sick… I miss the road. What I miss the most is being in a different country or city every day and exploring the different cultures. I've definitely enjoyed the time off from the road. I'm getting a lot of music done and a lot of chill time, but I'm also starting to go crazy as I've been touring almost nonstop since 2012. This is the longest I've been home since then.
CONNECT WITH T.NAVA
INSTAGRAM // SPOTIFY // TWITTER
photos / courtesy of artist
story / Ashley Johnson