Top, TROY DYLAN ALLEN.  Gloves, THEHOUSEOFPHIL. 
As unironically as possible, I play Sylvan Esso the entire 40-minute drive from my parent's house to the duo's studio in Chapel Hill, North Carolina. Through my Jeep radio rang "Radio," circa 2014 Sylvan Esso. I laughed listening to Amelia Meath, one half of the electronic duo, sing about being a slave to the radio as I was, in fact, a slave to my radio, listening to "Radio," about to interview the artist who wrote radio.  I was transported to my sophomore year of high school when I thought I knew about "real music" and I couldn't help but feel a heavy sense of bliss as I drove down the five-mile unpaved road to their place. Windows down, surrounded by the smell of spring and singing red cardinals. 
We are sitting in the backyard of Betty's Studios, named after Nick's grandmother. It must be mentioned that in the entryway of the home hangs a 24"x36" portrait of Betty with the most immaculate curls imaginable. The studio itself stands alone a piece of artistic architecture, surrounded by lush greenery. It's open and airy, which was done with intent.
"We wanted to build Betty's because we needed a studio that we were going to use and wanted an option to not have to go to LA or New York anytime that we were recording," Amelia said, legs crossed, finishing her lunch. "I wanted to create a studio environment that wasn't about isolation or wasn't about being in a cave and also felt homier."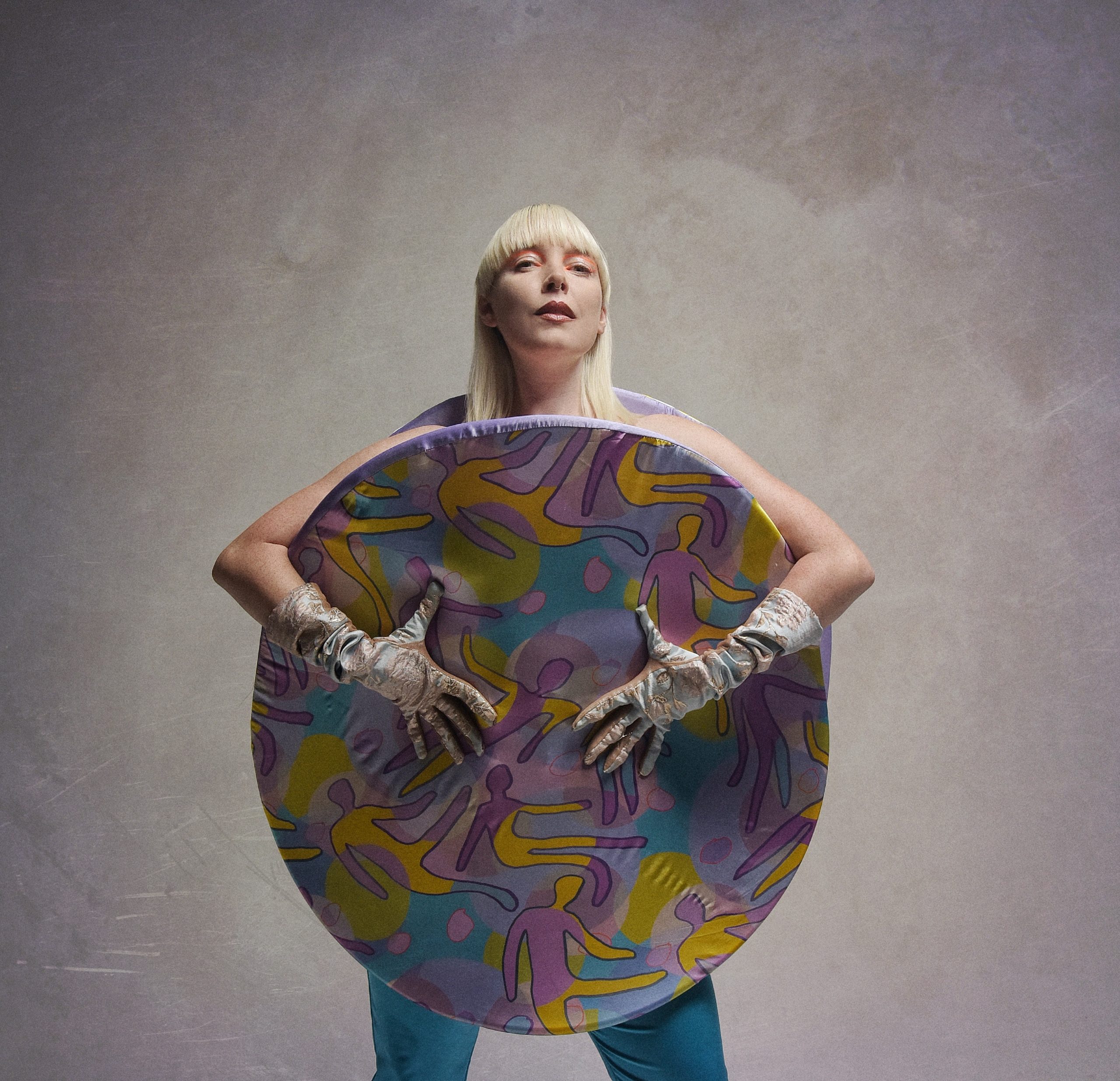 Top, CLAIRE FLEURY. Gloves & Pants , THEHOUSEOFPHIL.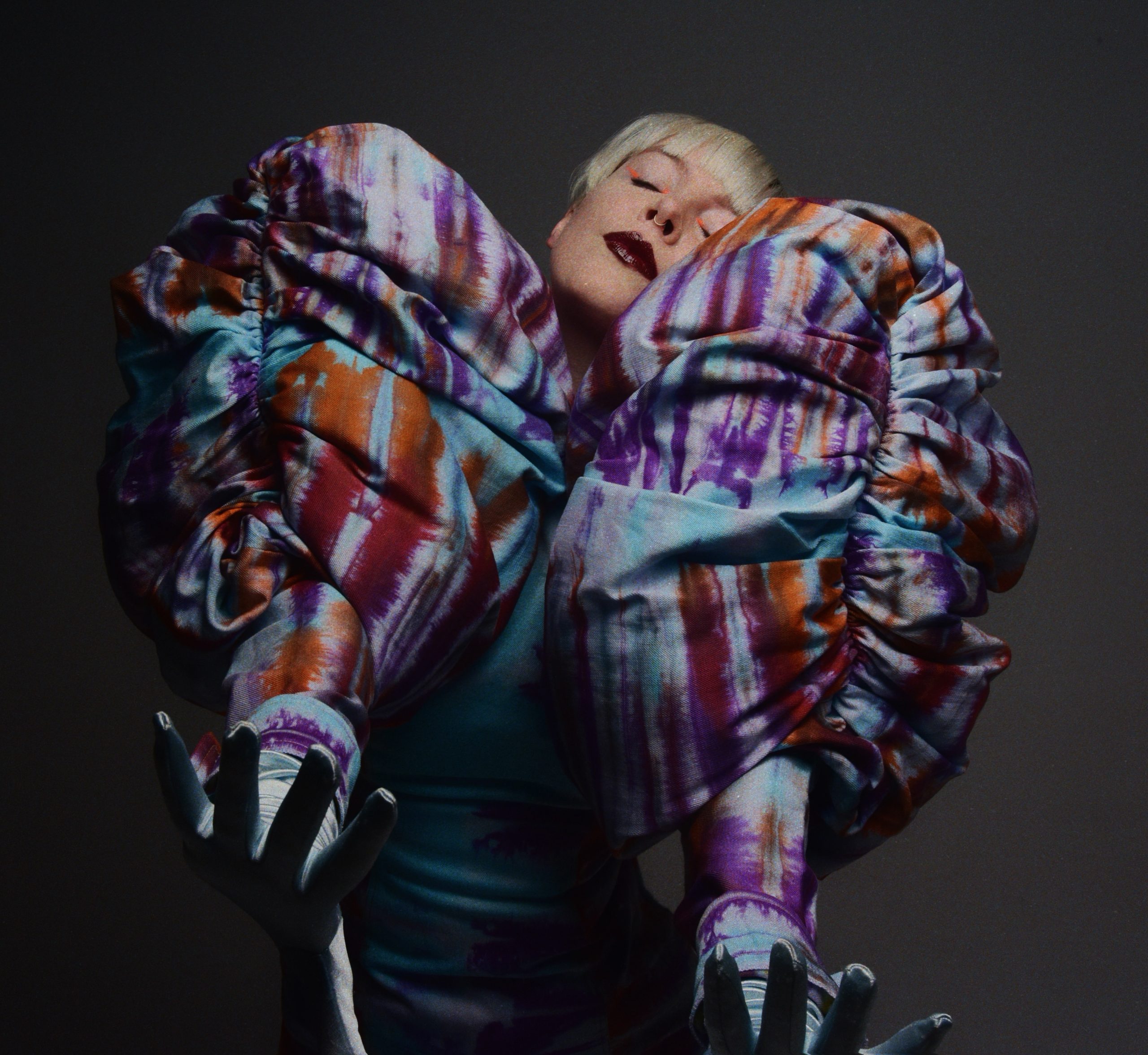 Amelia is smooth, yet familiar and effortless, like your favorite NPR host. Listening to the interview after we chat feels like a polished podcast in itself. I hear the birds sing in the background of the audio and there is an almost artificial sound – as if someone was playing "pretty bird sounds" through their speakers. Amelia and I sat crisscrossed in the backyard as she ate cucumber flatbread with smoked salmon. It was our first in-person interview since the wrath of 2020 and it felt almost more weird to be talking in person without a digital screen and an iffy wifi connection to separate us. We were together, sharing space, talking about music, and feeling human connection again. It was something I forgot I craved. 
From the birth of Sylvan Esso, which altogether is an adorable meet-cute of two human beings with a desire to create music that means something, came a unique sound full of elaborate instrumentations, Amelia's signature voice, and their trenchant lyrics. From "Now don't you look good sucking American dick," to "It's an electric slide in my DMs/Request it if you want/But you'll be buried in the end" to "My baby does the hanky-panky," there is always a form of movement within their songs, whether lyrically or through a high-pop beat.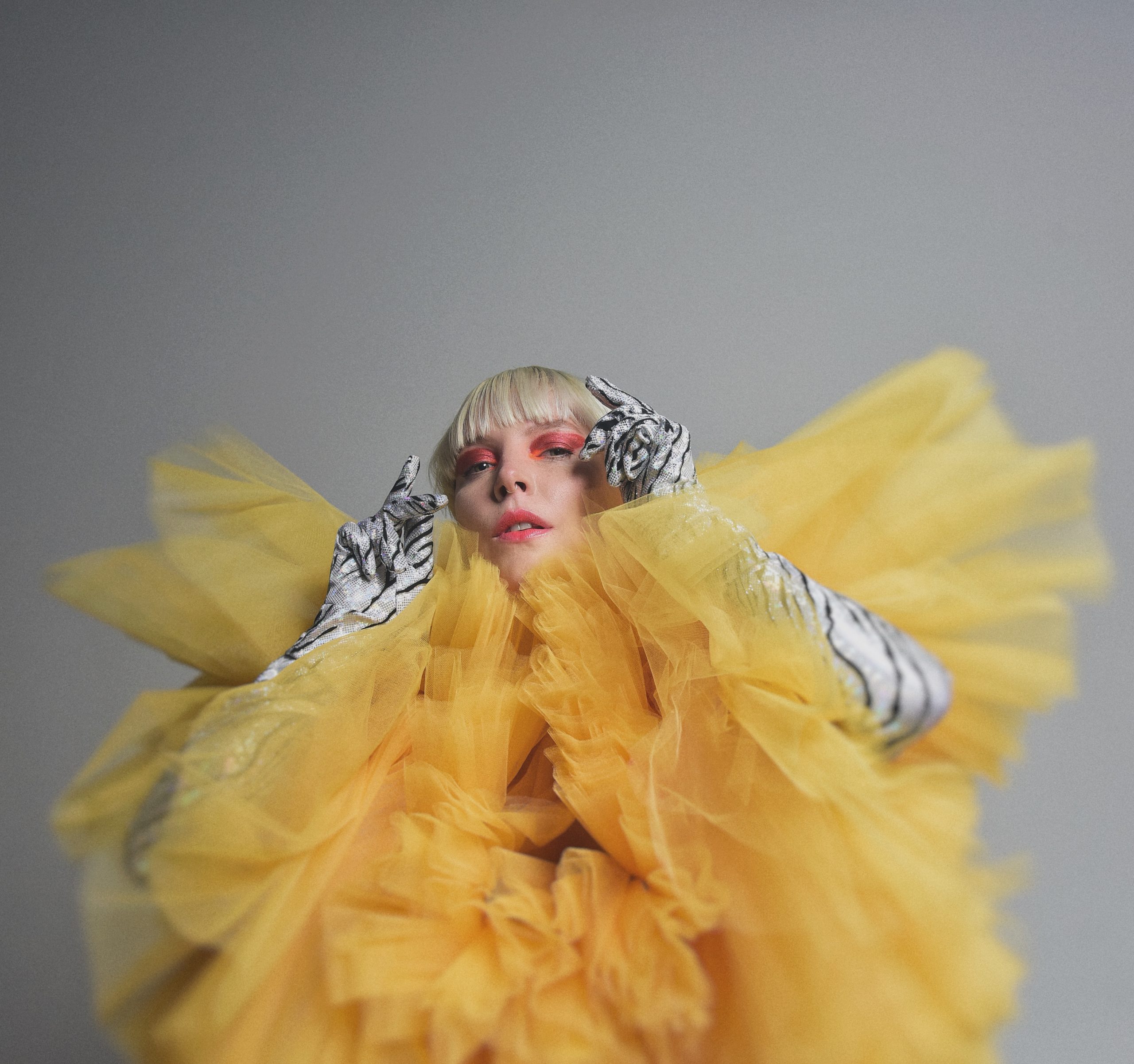 "In the 1950s when rock and roll was just coming out when Sister Rosetta Tharpe and all these people were writing incredible dance songs," Amelia said. "About how to move your body in a particular way, and some of it was so you could hear it and then make up what you thought the dance looked like in your house. What an amazing thing, to all of a sudden instruct somebody how to move, to teach somebody how to dance in a way that their parents did not teach them. So I've been trying to make a song like that for so long. You can hear it in coffee when I'm saying, 'get up, get down,' that's always there. 'My baby does the hanky panky,' like all of those are reaching for those touchpoints."
Listening to their music is like finding yourself out of a labyrinth. It's not scary, it's just thought-provoking and induces questions about how the maze of sounds was ever envisioned, much less composed and comprehended as art by outsiders. Their music is alchemic and I often find myself dumbfounded that two people are able to create such a work of art that can touch so many people. But that's the beauty of Sylvan Esso, they're a paradox of closeness that is so far out of range that audiences feel a divine reaction run throughout their being. "Part of the fun thing about Sylvan Esso is that we're like flirting with high pop," Amelia explains. "We're reaching for it but I think somewhere along the way, I accidentally lost the fact that we are an independent band, we're a DIY band and we always have been and part of the conceit of Sylvan Esso is how close it is, but also  how fucking weird we are." 
Last fall, Sylvan Esso released their third studio album 'Free Love' which features their signature depth and themes of dance and movement. For Amelia, "Numb" is one of those songs that came to fruition after multiple tries and years of creating and recreating. "I wanted to make a song that was about figuring out how to shake yourself out of tunnel vision or feeling like isolated or alone," Amelia said. The music video, which was directed by Amelia, features a delicately choreographed dance number and stunning visuals.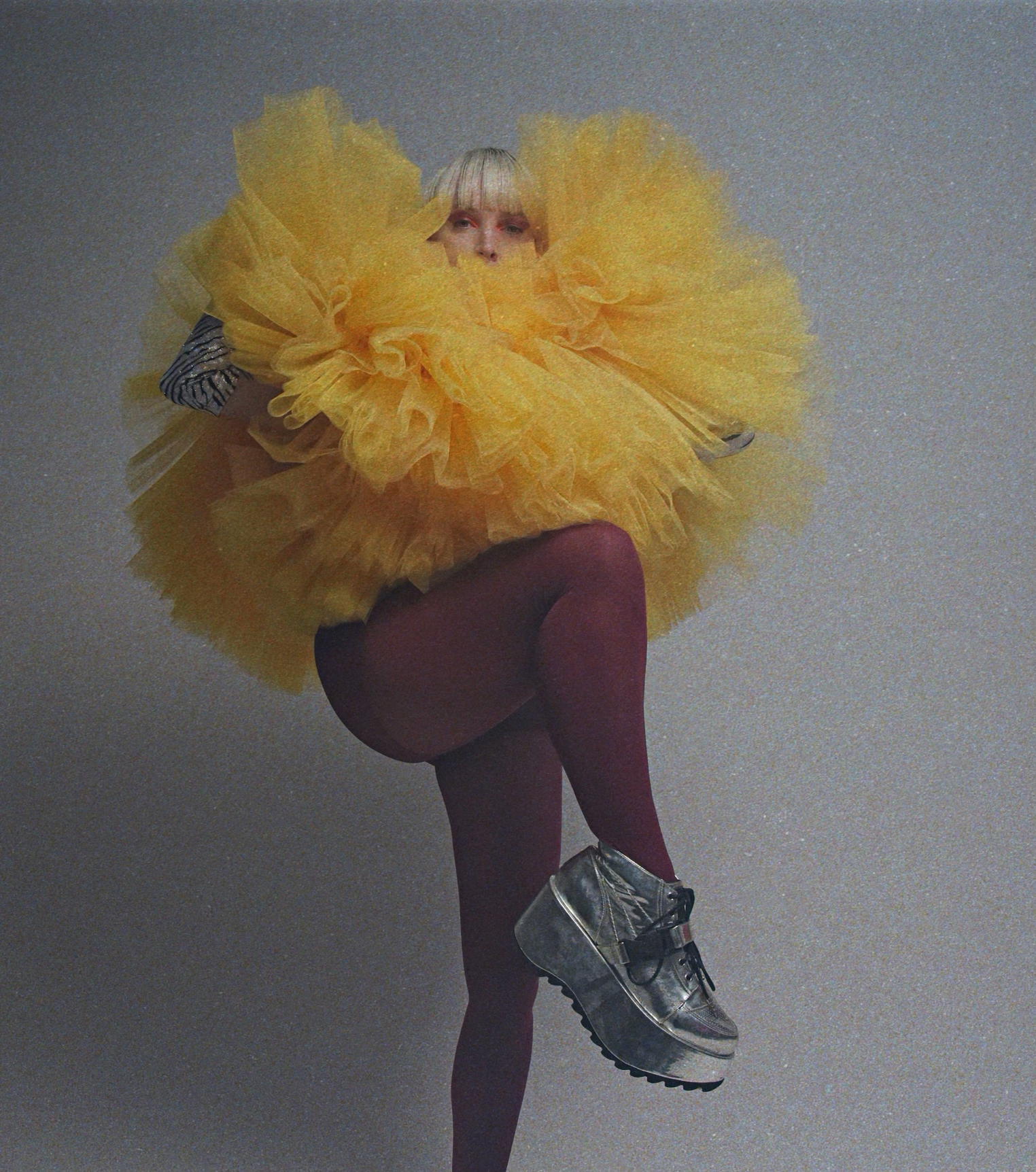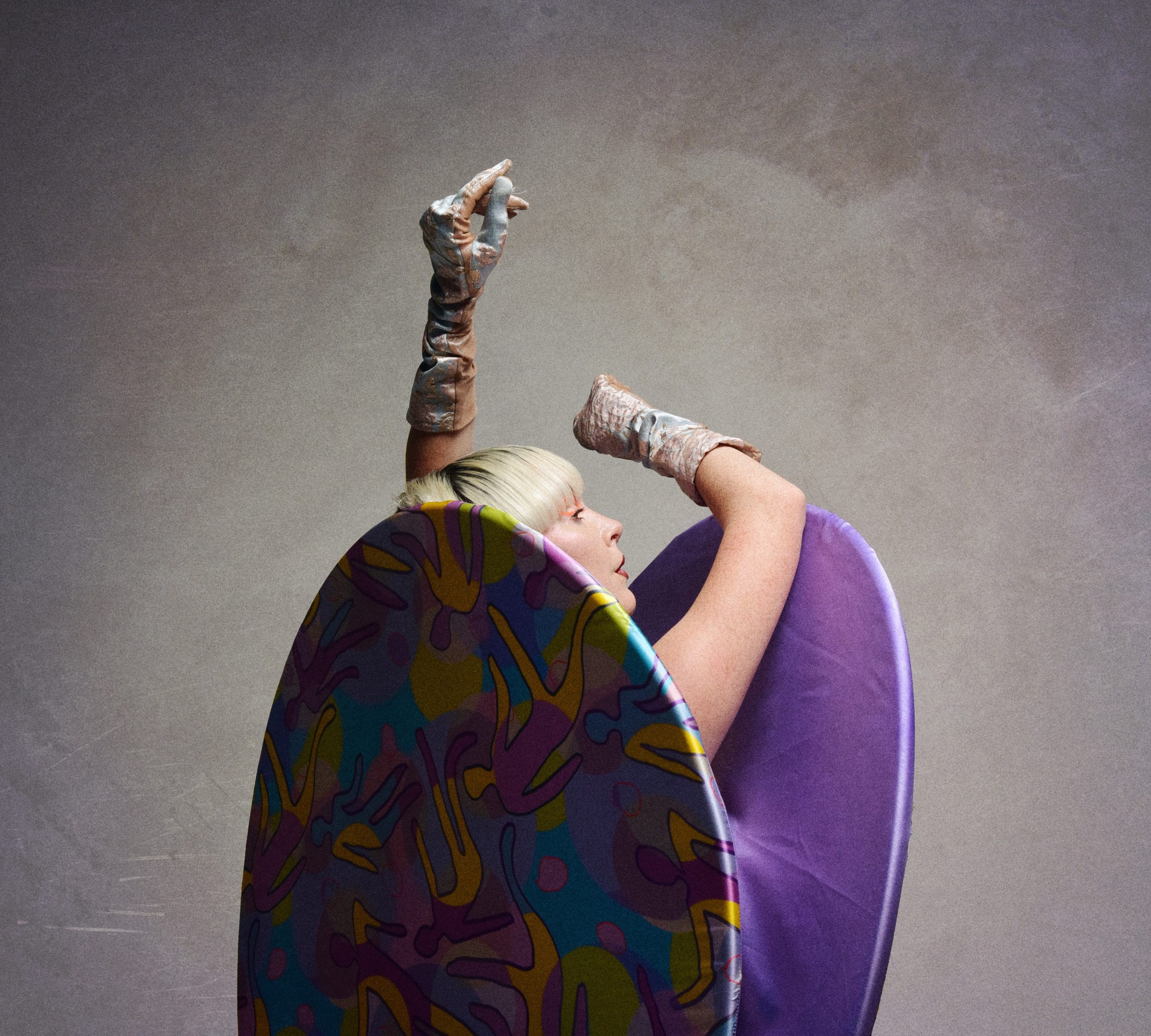 Dress, TERRENCE ZHOU. @bad_binch_tongtong
 "Numb" was written during the height of the Trump presidency, and Amelia describes herself at her peak of numbness. "I was feeling the numbness and the apathy and feeling myself getting used to feeling complacent," Amelia describes her emotions at the time. "Numbness is such an easy way of accepting terrible circumstances and it's a great way of retreating into isolation. And trying to figure how to live in community again, in activism, in the world, in relating to each other."
To Amelia, Sylvan Esso is a bigger version of herself, a more polished presentation of some of her innermost thoughts. "Once you release your songs they're not for you anymore," Amelia said as she looks out toward an open field in the back. "They become for other people's lives." But with that comes the physical act of performing these songs for people to make for themselves, and with the hiatus of live music, Amelia never fully got to do that with any of the songs on 'Free Love.' 
The physicality of music is something that inspires the artist.  Dancing is something that Amelia grew up with and something that still feeds her soul. "I love it," Amelia muses about dance. "It's one of my favorite forms of self-expression. I think it's a really wonderful way to connect people together and because of that, I've also realized that my favorite way to play shows is through being able to dance during them and to have people respond. I think that was part of the other thing about not being able to play live shows, to put a record out into the world, and to not connect to the feedback loop." 
With the world opening back up the duo is will be able to get back on the road and combine all their passions for the growing list of fans eager to see the duo live. Amelia is ready for it, and luckily she will be back on the road and performing for Sylvan Esso's US Tour in August. The tour will begin in the Fall and the band will hit several large venues.
"Touring is my favorite thing to do. I love getting to be in front of people that have been coming to shows for a while now – almost six, seven years now. I just think it's so close to touching the divine. I suppose it's the same idea of getting to be with all the same people and you're all listening to the same backbeat and your body is being shaken and moved in the same way at the same time. It's really beautiful."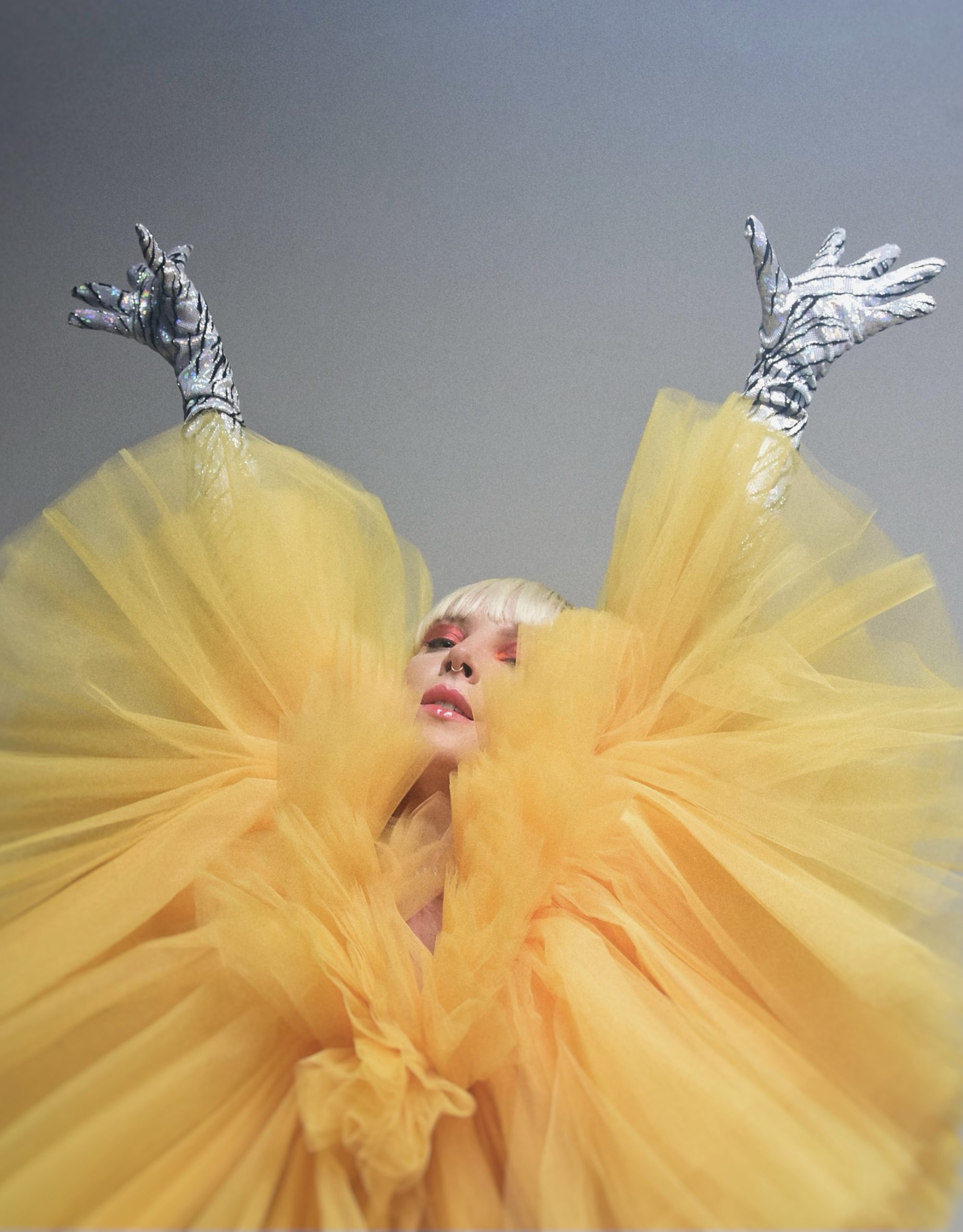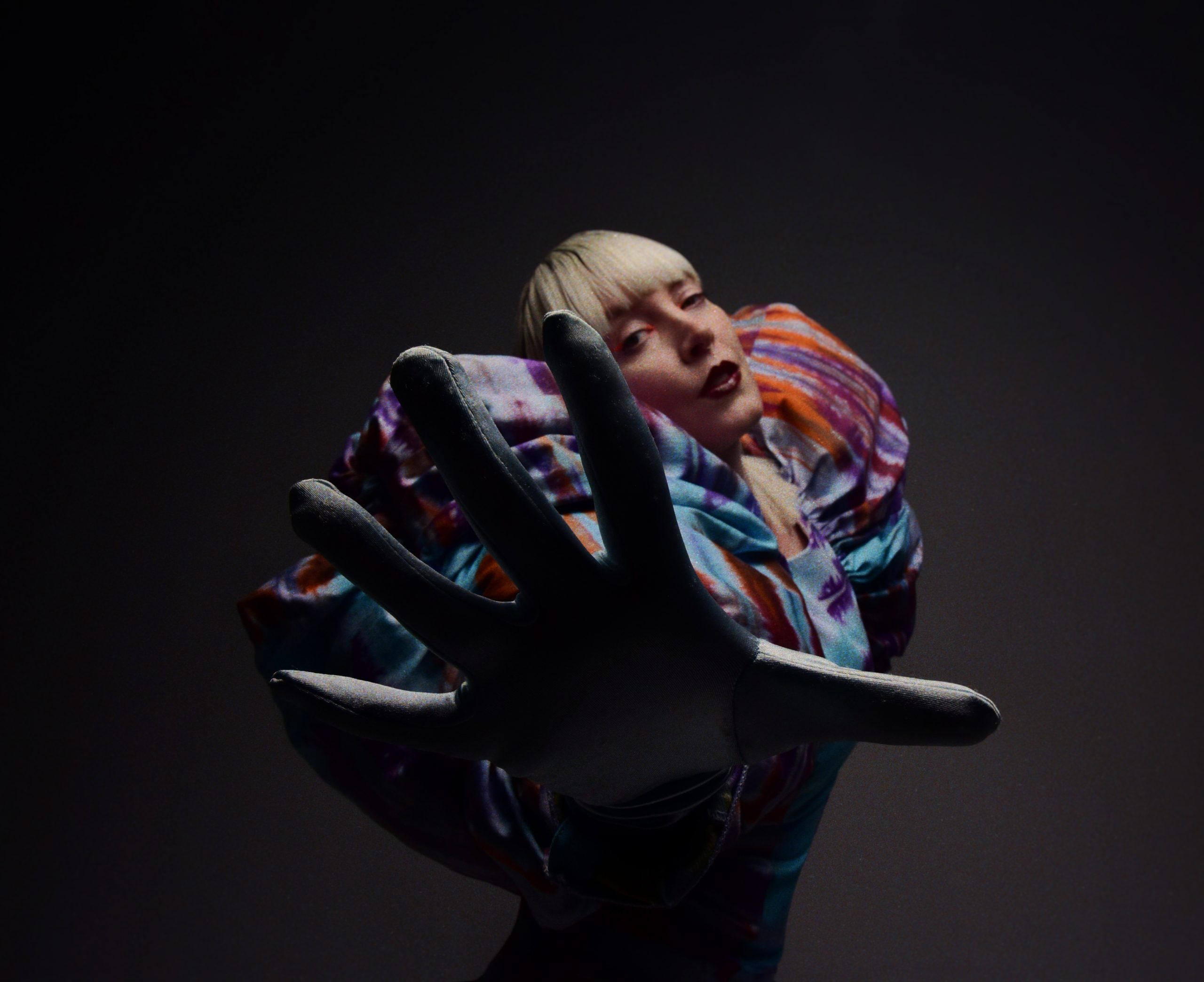 CONNECT WITH SYLVAN ESSO
INSTAGRAM // TWITTER // SPOTIFY 
photos / Shervin Lainez @shervinfoto
styling / Phil Gomez @styledbyphil 
makeup / Tony Tulve @ttulvemakeup using MAC  Cosmetics
Styling Assistant / Connor Berquist @connordobt
story / Sam Berlin @spberlin