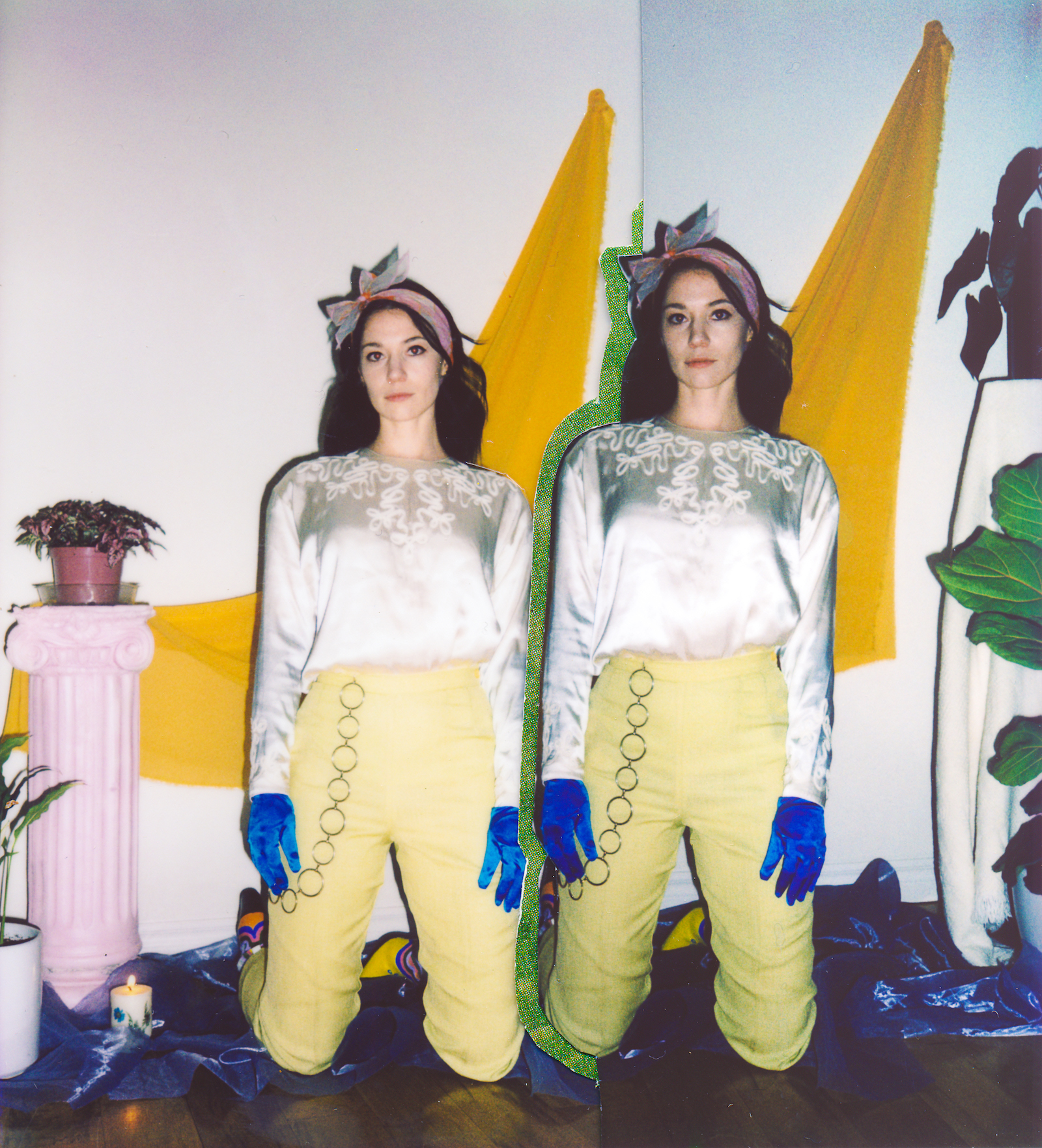 Xoller is a rarity, a paradox of sound and style "in a world, woven on a loom." She is a classic and a pioneer all at once, melting rich vocals into a poetic, electronic landscape. The LA based songstress is unafraid to be as enchanting as her music, with a peaceful demeanor and joyful expression.
Today, Xoller shares a cover of Lana Del Rey's 'Money, Power, Glory' (see below) that feels like her own. Hit play on her Spotify, and you'll immediately be sucked into her creative dream. Last year saw her project bloom, with five new songs under a brand new name. With more music on her horizon, 2020 is looking good for this inspired gem.
Xoller met up with fellow Angelino Amanda Adam for a 'step outside of your reality into mine' photoshoot. Led by stylist TuffCookie, she wore Adam's perfectly peculiar line Zig Zag. In our interview below, she goes into detail about what that felt like.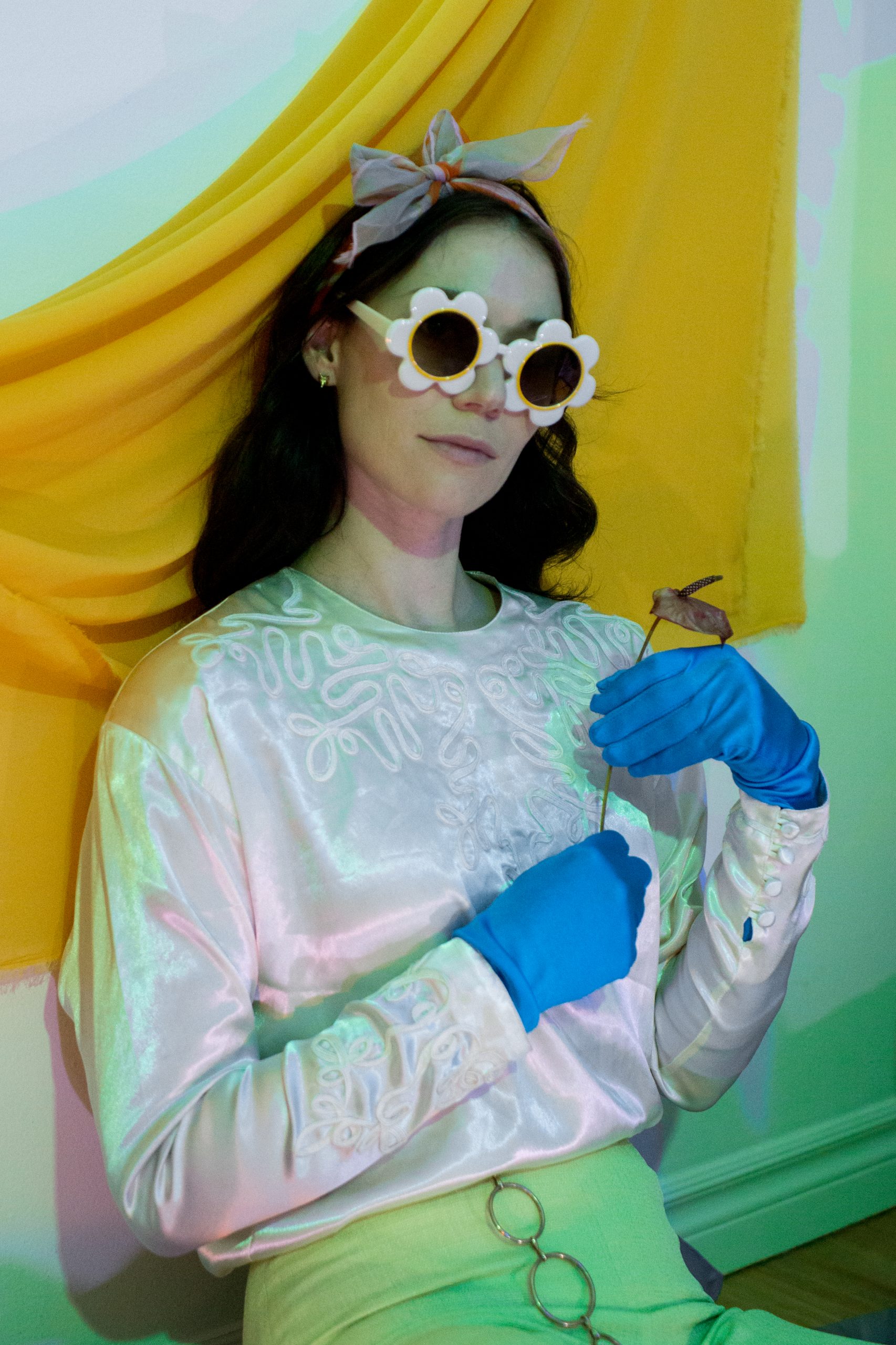 Hi! How's your day going?
I went on a hike this morning! So, pretty great.
Your pictures with Amanda are so marvelous and vibrant, yet they still capture this calm strength that comes across in your music. What was going through your head during the shoot? 
Most of the shoots I've done lately I've styled myself and picked out the location, so stepping inside of Amanda's vision was like a breath of fresh air. I put on the vintage clothes Amanda and Sol had picked out for me and walked on set where they'd put together this little universe with props and lights, and I immediately felt like I was inside of a dollhouse. I felt serene but whimsical, like I was a doll peering out of a mini dreamscape.
Are these outfits you'd wear normally?
Probably not, which is why there was this fantasy aspect to the shoot, like I was dressing up in a stranger's clothes. The bolo tie and the white silk shirt I would wear (the bolo tie I brought with me to the shoot and actually wear all the time), but I rarely find an occasion to wear bright pink or blue elbow length gloves in daily life. But never say never, y'all.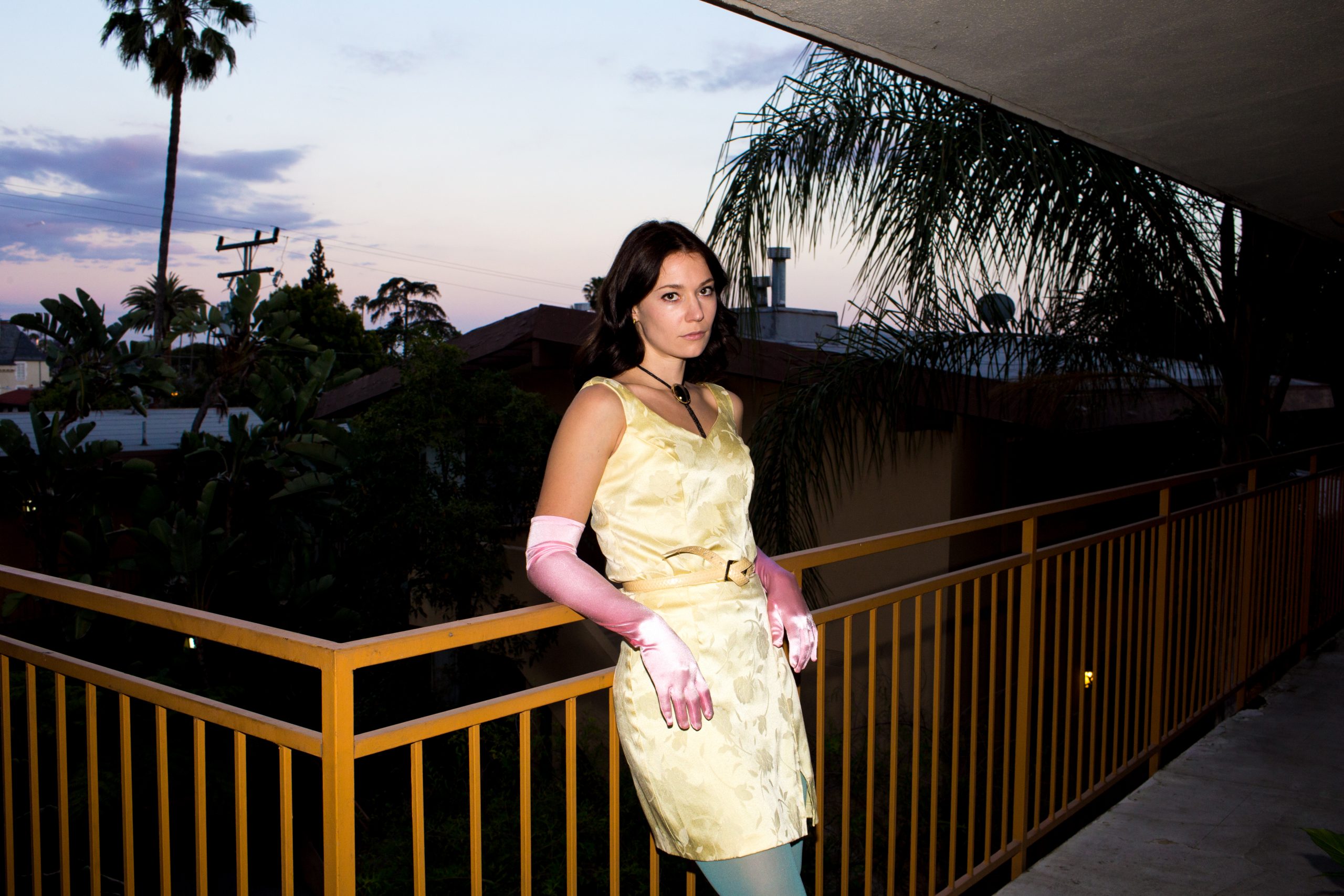 Storytime: if you could give an alter personality to the character wearing those long silky gloves, who is she? Where did she come from and where is she going?
If I were to think of her literally as a person, her name is Zelda. She is a real estate agent during the day and she is currently killing time waiting for her takeout to arrive -she's a little annoyed, cause it's late. If I were to think of what she represents, she is the elegant, chic but funky part of my brain that likes to write songs with a classic structure while turning the lyrics and melody on their head to fit my mood and my message.
When you were younger, can you recall your favorite outfits?
My mom used to make clothes for my sister and me until I was about 7. She would sew us these really sweet dresses, sometimes themed ones for holidays, and she made me a pink one for my 6th birthday that I particularly loved. That year for my birthday party all of my friends in the neighborhood came over and decorated their own straw hats with plastic flowers, and I honestly I wish I still had mine because I would 100% wear it. My favorite outfit around that time was probably a swimsuit (we lived in Hawaii that year, but I'm also a water baby in general) or a big t-shirt dress with sneakers.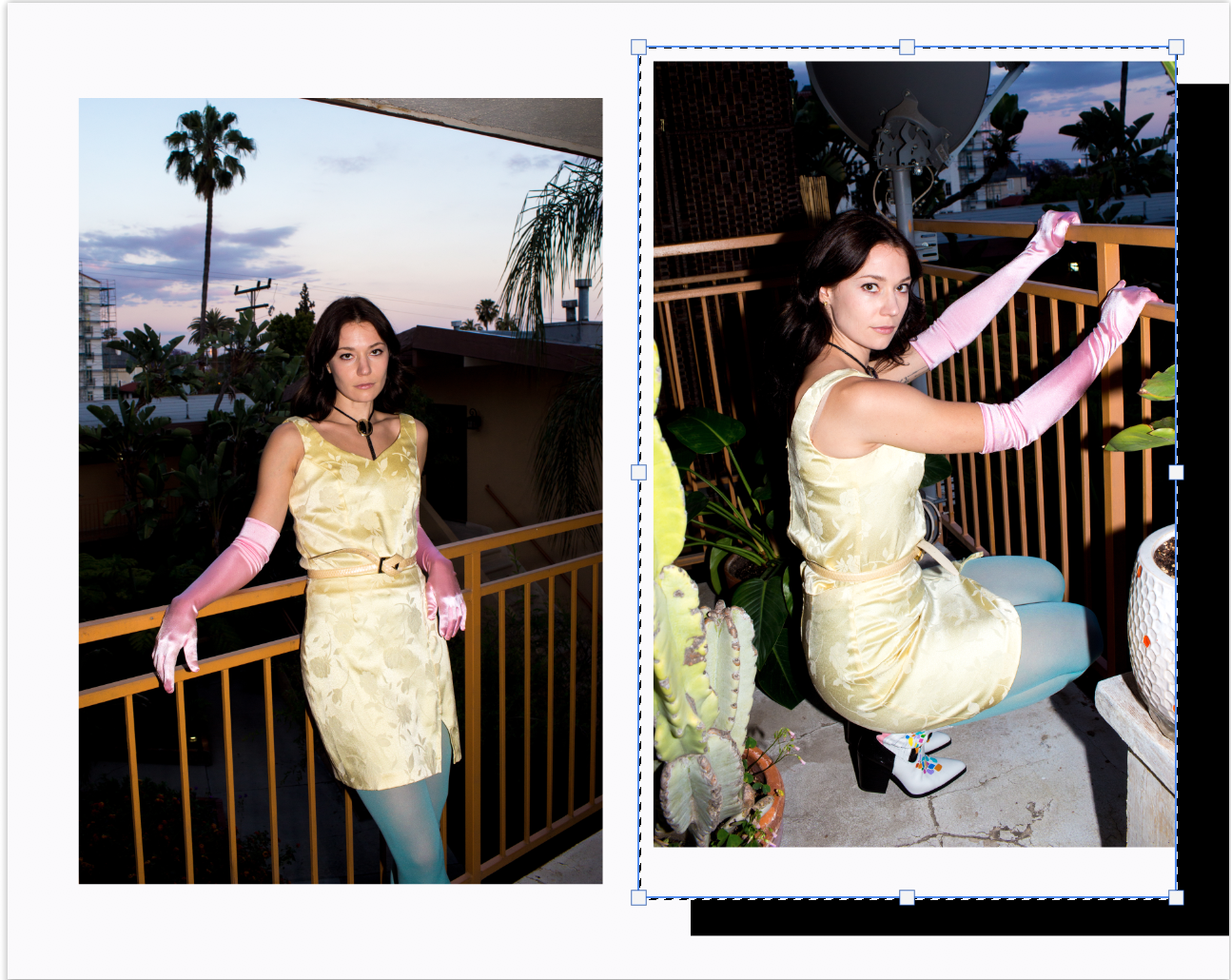 How has your style changed?
I grew up mostly on the East Coast, where my style during the cold half the year was flannel shirts and wool sweaters. I got into vintage sweaters and coats in high school since Boston had some amazing vintage stores, including the dollar-a-pound at The Garment District. I found some of my favorite clothes including my hot pink rain coat in there, pulled out of a huge pile of clothes on the floor that spanned the whole room. Since moving to California in 2017, I don't have much use for all the sweaters I used to wear, so now I usually wear a leather or jean jacket, and I love a good jumpsuit. My style is generally pretty casual, jeans and band tees and Dr. Martens. I still like to wear a lot of black and white like I did in New York (where I lived 2009-2017), but I've recently added more color to my wardrobe.
When you dress yourself for the stage, do you prefer to stand out or blend in? Do you enjoy other performers who are extravagant with their looks, or more casual?
A little of both. I like to wear outfits that are a bit more exaggerated than I'd wear normally so that they pop onstage, but it's also critical that I feel comfortable. I like to be able to move around while singing, so I don't want my movement to be restricted by what I'm wearing. I do think it's important to look good since photos of you represent the show to those who weren't there 😉 I love seeing artists in big outfits (i.e. Sufjan Stevens with his huge angel wings) but I also think it's awesome when an artist kills it at a show wearing a t-shirt and jeans. It can feel a little more intimate, like I'm in the practice space with them.
If you could describe your artistry using only adjectives, not genres, what would you say? 
Melancholy. Wistful. Introspective. Atmospheric. Lush. Bittersweet.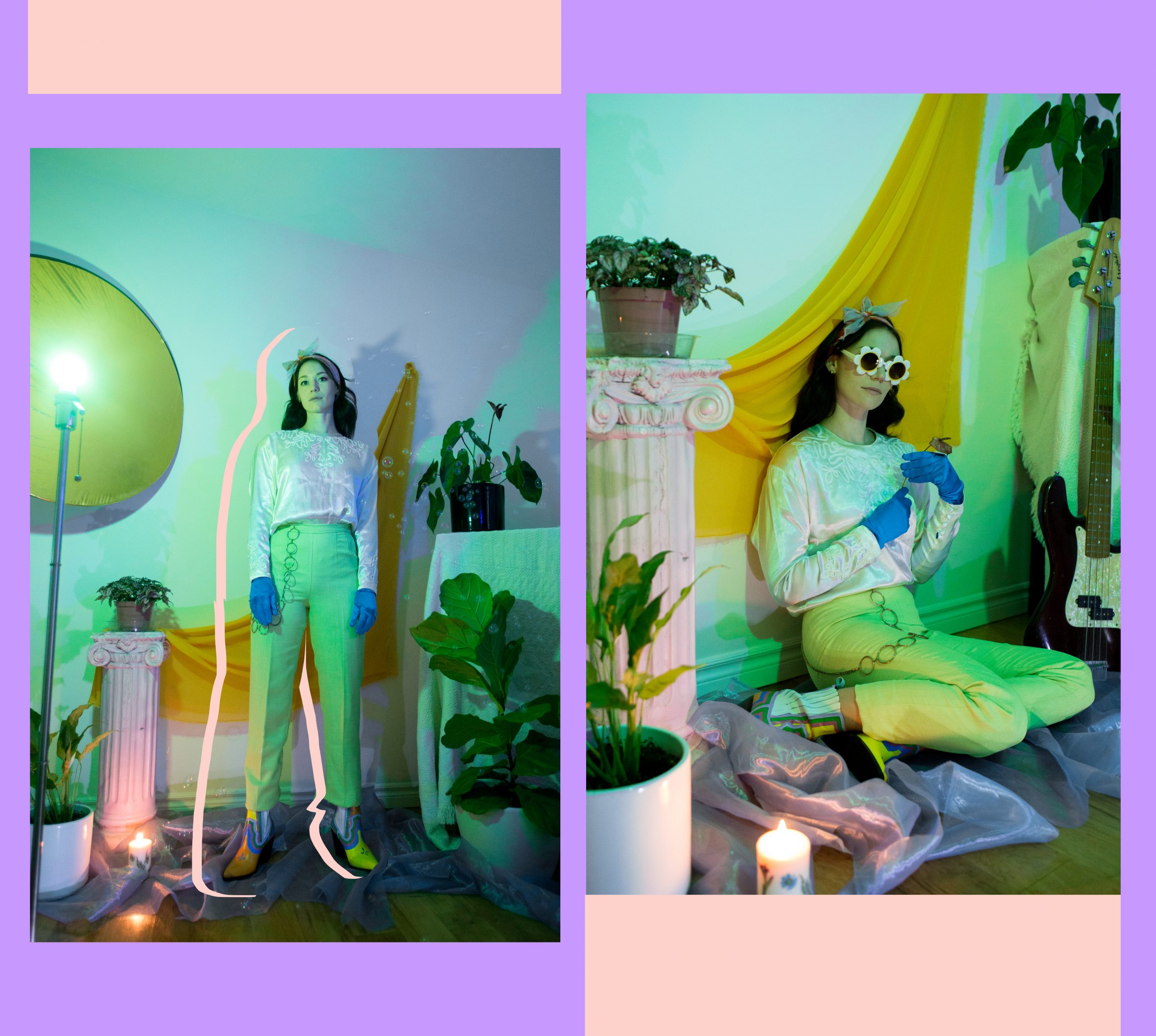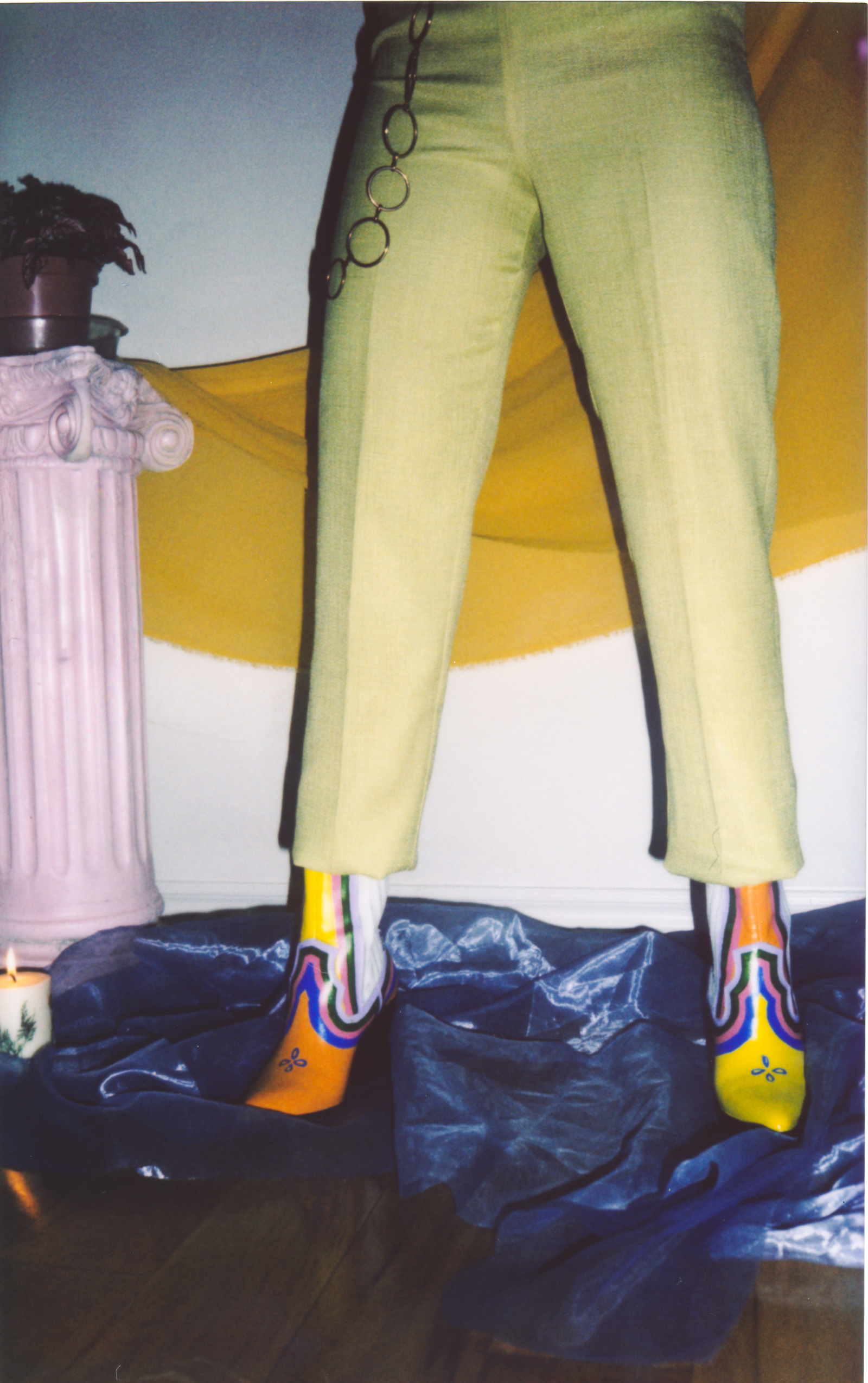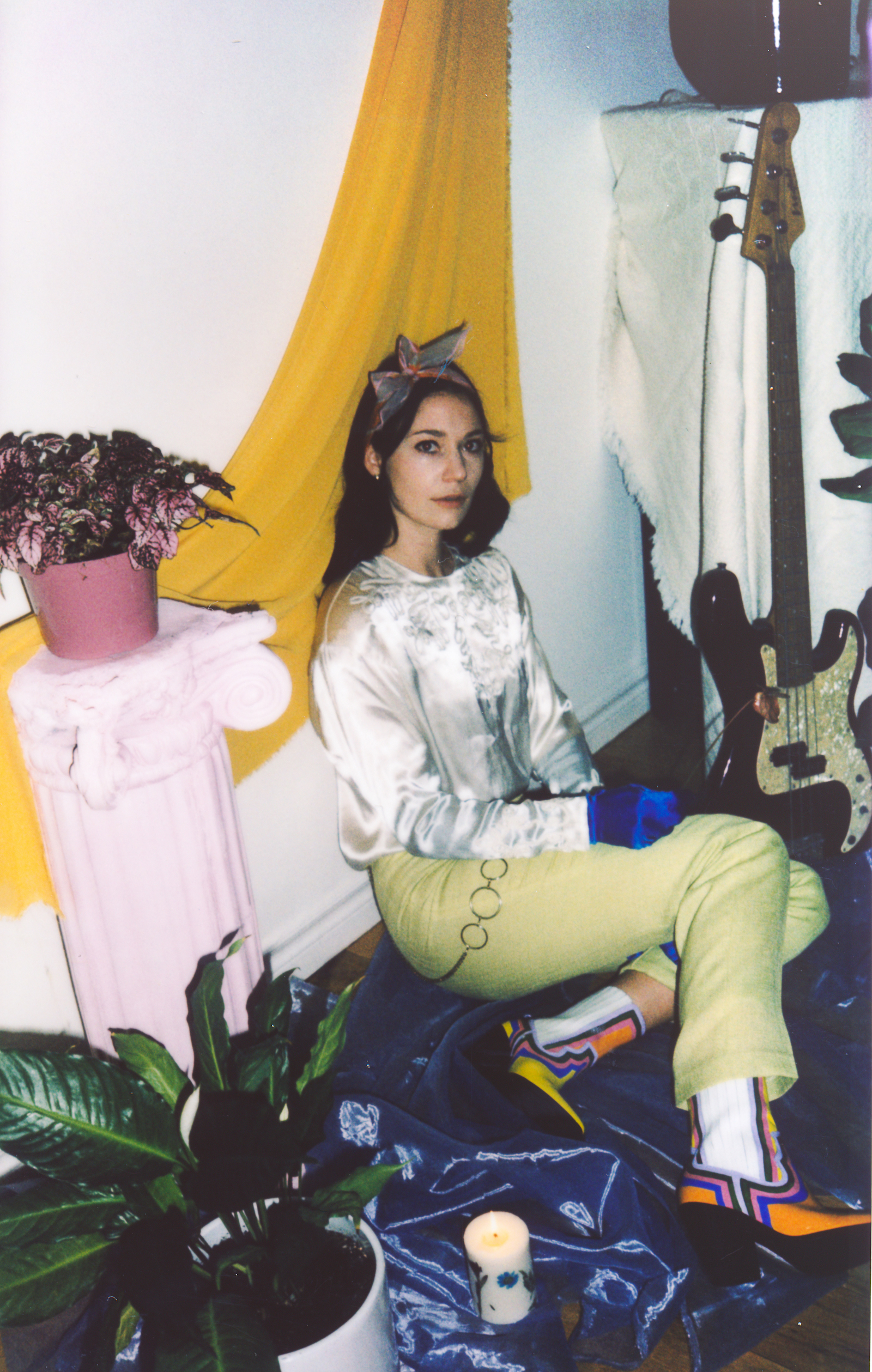 CONNECT WITH XOLLER 
INSTAGRAM // SPOTIFY // FACEBOOK
photos / Amanda Adam
styling / TuffCookie
story / Ariana Tibi