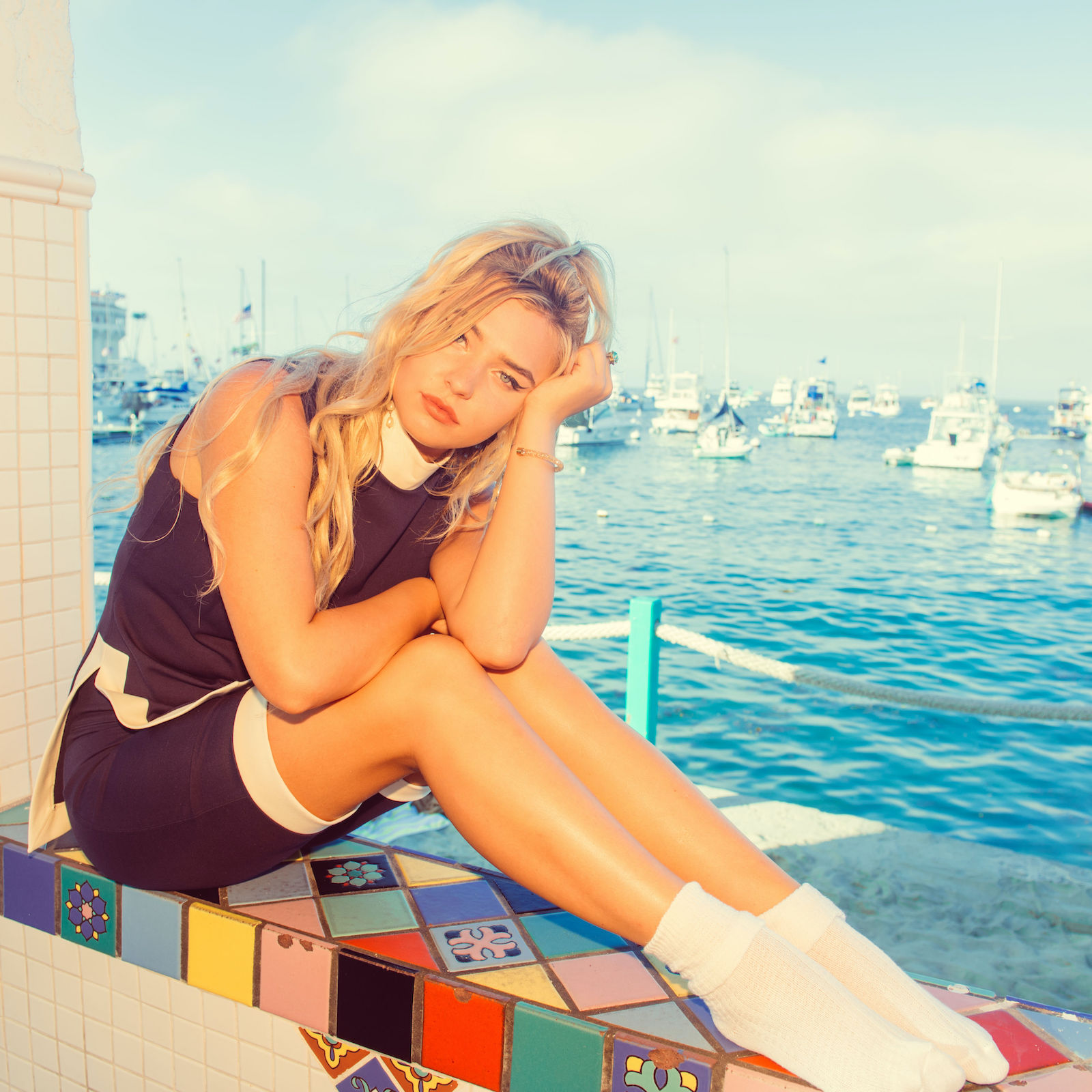 It's time to put a face to a voice you already know and love. Meet Maty Noyes, whose voice has graced tracks the likes of Kygo "Stay" and The Weeknd's "Angel." Maty has since found her direction as an individual artist and is coming for the top of everybody's playlists. Her new single "Sunlight" is a breathy, iridescent, soul-warming track about the feeling of pure love.
"There's nothing that makes me feel like sunlight does, When it hits my body, I'm in it." Maty reflects. "It's something I need. That's how I view love."
"I need you like I need sunlight… I ride you like I ride my bike." – Sunlight, Maty Noyes
It is refreshing to hear a song that focuses on healthy, pure, and illuminated love instead of toxicity or drama. "Sunlight" is the perfect song to listen to when the honeymoon phase is in full effect, and you want to let yourself be in the moment of that feeling. "Sunlight" and many of Maty's songs are beautiful stories that highlight common and impactful moments and emotions in life. Learn more about Maty's process in finding her aesthetic, the journey behind "Sunlight," and so much more.
Your social media feed is color soaked – does color play a role in your creative process, affect your mood, or correlate to specific songs?
Color does play a role with my creative process when it comes to video content, photos and art and does make my mood overall more optimistic. I don't think it correlates directly to music, because my mood for songwriting can change by the day or week. When I become a color, I usually become that color for about a month. It doesn't mean it is all I am, just means I mostly am.
In some of your aesthetic choices there is an old school movie yet modern vibe, specifically in your video for "Love Don't Cost a Thang." Do you find inspiration in past decades or classic films?
I've always had an old soul and I think that shows in my music and style for sure. My favorite time in music was the late 60's early 70's.
How did you find your voice and aesthetic as an artist, what was that process like for you?
It took years of being in the studio and trying to find my sound but it's just an evolution of all the things I love. The process depends on whatever I'm going through in the moment, happy or sad. The sooner I write about it, the sooner I can get over it and let it go.
In your music videos you have an air of confidence that is refreshing to see. What is your perspective on self-love and confidence?
For me loving myself has been an up and down battle. Like any relationship, it takes work and time. I really had to do that work and I'm still doing it. I'm dedicated to being my best. You can't be afraid to look inside yourself and face whatever is in the way to being your best self, whatever that means to you. You gotta believe in yourself first and foremost if you except anybody else to! Work with what you got 'cause what you got is beautiful and there's a place for it ❤️
You have been on a few tours now with artists like Kygo and Noah Cyrus. What are the best and hardest parts of touring?
The worst part for me was instability of eating for sure. It is hard to get in work outs and eat at a normal time and basis. The best part is how you lose all sense of time and what's going on in the world. All the places you get to see and the delusional memories you make. It's like a month long sleepover!
What was the creative journey behind "Sunlight"?
"Sunlight" was my attempt at writing a "pop" song. I just wanted to make something super simple but still unique.
Your new song "Sunlight" touches on that feeling of pure love, any advice for the young lovers out there on finding that?
Be honest about who you are and what you need. Don't be unrealistic! If you want unconditional love, trust, and safety, you have to be equally prepared to give that same level back that you expect. If it doesn't work out, it's a learning lesson to get better for the next time around. Don't worry about what "something is" or "what it means" every moment or if they're going hurt you. Just enjoy the moment and be present. If you're not laughing a lot, something needs to change! Have respect for each other and challenge one another to be better always. If that means not with you, accept that and move on. Being single is awesome and so is being in love. It's all about where you're at.
Speaking of sunlight, where is your favorite place to soak in some sunshine?
My mom's backyard in the pool with a mimosa in hand.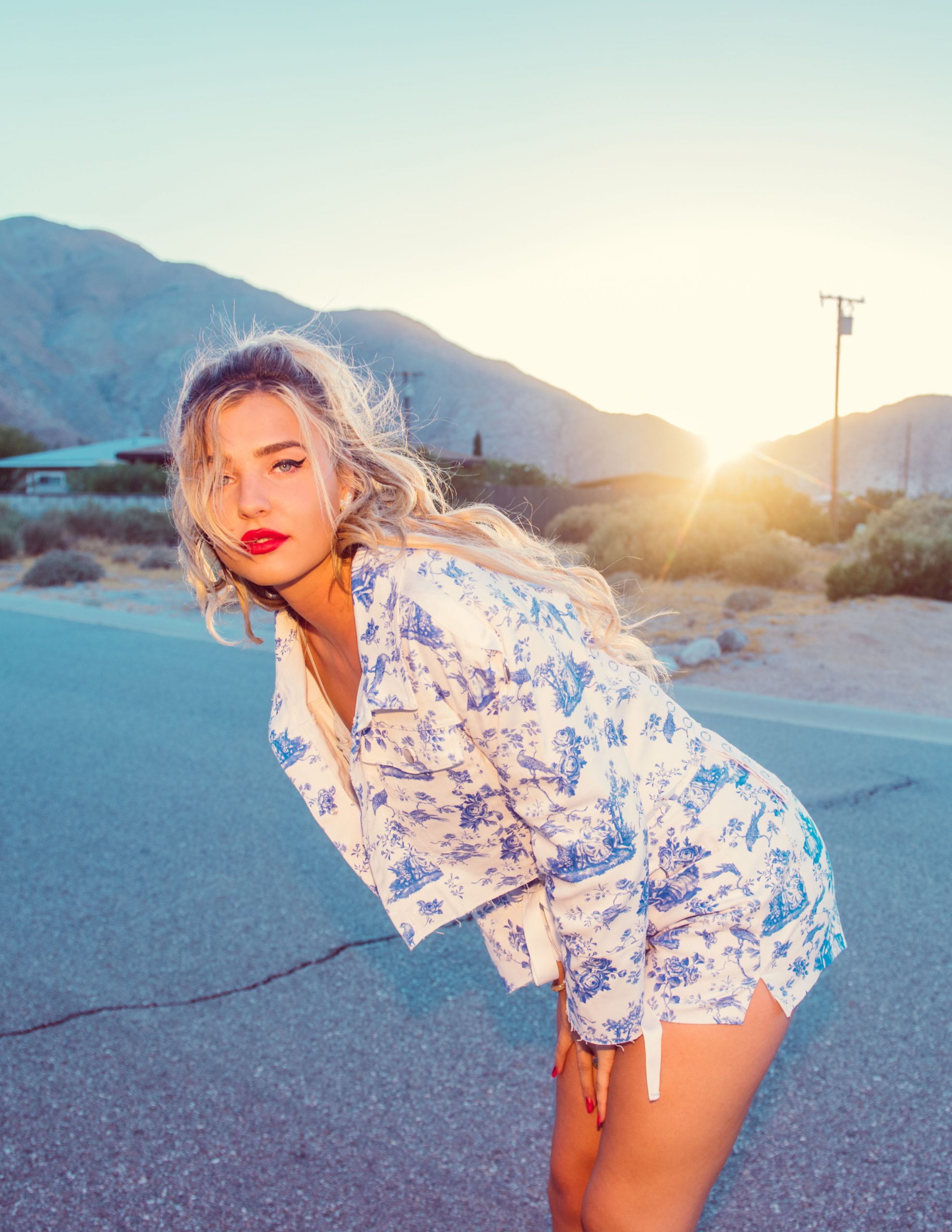 CONNECT WITH MATY NOYES
INSTAGRAM // TWITTER // SPOTIFY
photo / Delaney Royer
story / Weslee Kate