At 16, AYAKO was scouted by AVEX, one of the largest major entertainment conglomerates in Japan. For two years, she was performing at venues around Tokyo while being developed as a member of J-pop girl group. In 2014 AYAKO decided to move to Los Angeles to study music at USC's Thornton School of Music and pursue her career as a solo artist.
AYAKO's mysterious and seductive sound is almost threateningly good. It snaps you into full attention in spite of its many ethereal qualities. There's this gentle domineering quality to her vocals that puts you in this weird mood where you feel almost obligated to do nothing but pay close attention to every word that drips into your ear like molasses mixed with hemlock. There's just that much danger and edge to her otherwise demure and classy performance.
To my own ears, the baroque electro-pop/Alt-R&B sound acts as a vernacular interpretation of a certain set of cultural idiosyncrasies of her native Japan, namely those of that exquisite tension between beauty and violence, of seduction refined into a ritualized intellectual pursuit, and finally, the utmost importance of proper aesthetic and manners elevated to an art form. 
The unapologetic boundary-pushing and cultural representation that is inherent to AYAKO's musical being are one of her biggest strengths, and she makes full use of them in the music video for her latest single "Something About you", directed to perfection by Eric Hersey.
But enough prattling: Check out this amazing interview we had with AYAKO herself.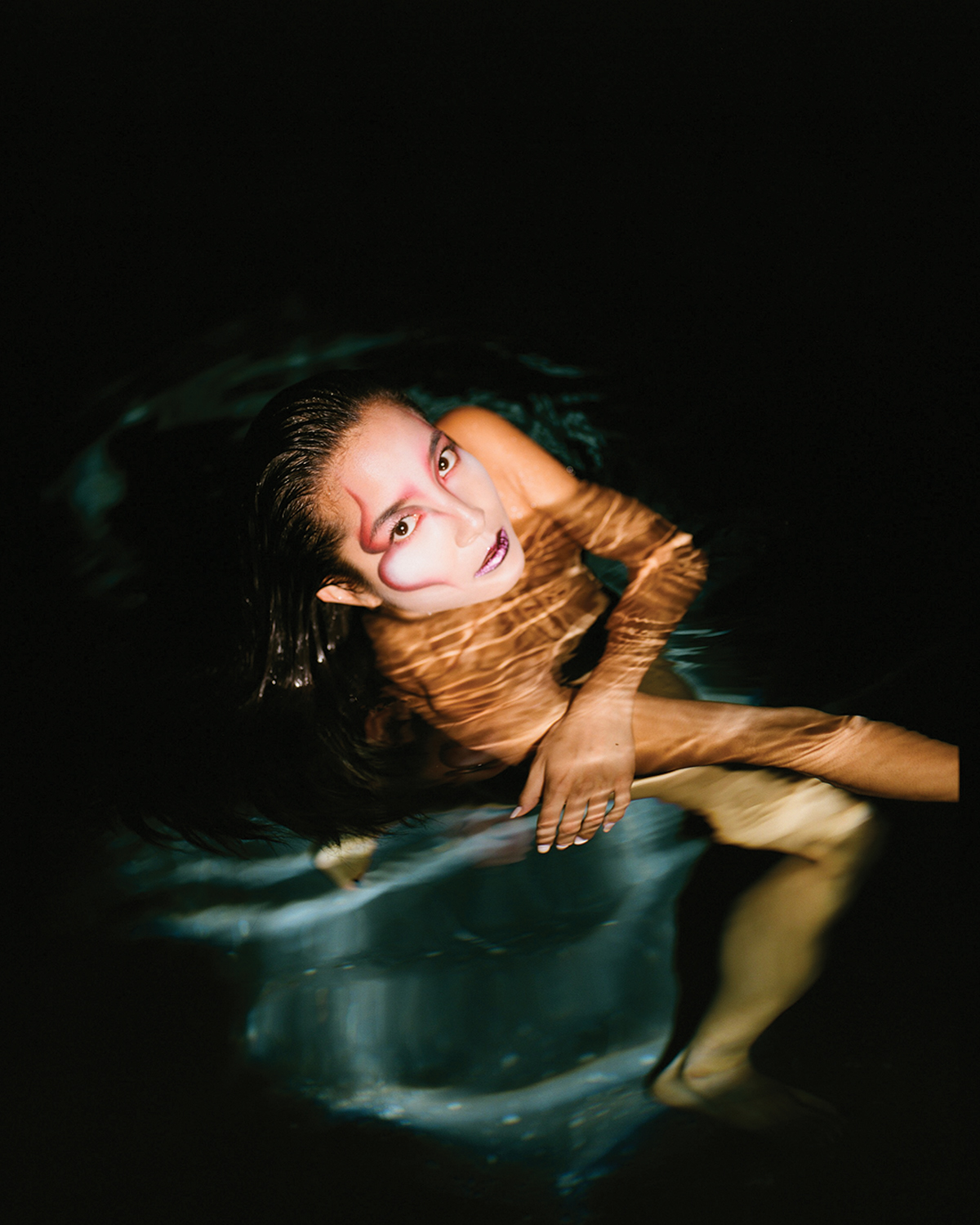 Tell us a little bit about the filming process for the music video. It seems very important in that it deeply explores your cultural heritage.
Okay, so it all started when I was driving down PCH, listening to the final master of "Something About You". For some reason, visions of a geisha and goldfish flashed through my mind. It felt like a very antiquated contrast to the contemporary sound of "Something About You" but that enticed me. I always love a juxtaposition. But as I played the song on repeat, I started seeing the parallels between the overarching story of falling deeply into the mystery of a stranger and the life of a geisha. And the more research I did on geishas, the more it all made sense. I always strive to represent my Japanese culture in my art, but this seemed like the perfect project to truly embrace that mission. To be honest, this vision was so grandthat , I didn't know if it could be pulled off. But then I met the director, Eric Hersey. He brought the most insane and incredible team together and started making it happen. Over the holidays, I went back to Tokyo and started prop hunting. I went through my baba's (grandma's) rich collection of kimonos and scrolls, which I brought back to LA for the video. My grandfather passed away in October so it was really special and emotional to spend this time with her looking through their treasures together. My mom and I went to Asakusa, a district in Tokyo where traditional Japanese culture has been preserved. There, I found the masks and sake set in the video. It was really cool to dive deep and learn more about my culture, with my family through this video. 
You're wearing a pretty majestic and beautiful hairdo, which I believe is that of an Oiran, correct? How long did it take the whole process of getting into that role?
Correct, my hairdo is that of an Oiran, a category of the highest ranking geishas. I originally ordered a "katsura" (wig) because I didn't think it would be possible to get an authentic hairdo with my real hair. But then Kimono SK, the kimono dresser (who also provided the fan & obi), referred me to Akiko Russell who came in and absolutely blew us all away. My makeup was done by Brianne Ross. I started with makeup but Brianne and Akiko were working on my look at the same time, in and out. The whole hair and makeup process probably took about 3 hours total!
Goldfish are featured prominently in the Video at the start. What do they mean to you in context?
Eric and I spent a lot of time hashing out the narrative and themes of the video. I've heard a lot of different ideas from people about the fish, so it's really up to the interpretation of the viewer. But for us, the fish represents the salaryman, living life in a mundane cycle, trapped in a tank until he is lured to the geisha. He is mesmerized and wishes to swim in her ocean of love. Both the salaryman and the geisha experience an unexpected connection and divine lust, a moment of freedom. But there is also this forbidden element, in that they both know they cannot act upon it at that very moment. When the geisha leaves, he is left like a fish out of water. Changed forever, he must go back to reality with the hope that they will meet again. 
Geishas are the highest level of entertainers in Japan. They are like magicians, creating an escape for clients, and entertaining them through performing arts. Although it's not common and kind of taboo, sometimes a geisha and her client may grow fond of each other and have a relationship outside of the tea room. In the video, we explore what happens behind the closed shoji doors.  
This is a very cinematic music video, but then again so is your sound in my opinion- Is that something that you feel is intentional for you? Do you make an effort to conjure up imagery with your music in the listener's imagination?
Yes, definitely. I am a super visual person. I believe songs should not only evoke feelings but paint pictures and stories in the listener's mind. When I wrote "Something About You", I wasn't imagining the whole geisha concept, but I was thinking about a very vivid memory of the night I felt this inexplicable connection to someone. I was at a nightclub, flashing lights, hot and sweaty. The scenery was very different, but I think the feeling and intoxicating vibes are captured in the video. 
Having experienced both the Japanese music industry and the western music industry, what are some of the biggest differences that you've been able to appreciate so far? 
I think things are really changing in the Japanese music industry right now. But when I was in it, I was being developed by a major label, and being an independent artist wasn't popping off yet. I learned a lot and met so many amazing people, but I felt like I needed to explore myself more. When I moved to LA, I was shocked by how many people are pursuing being an artist and doing it independently. I really appreciate the creative freedom and individual expression out here. 
Your sound is difficult to really define, it's very baroque and mysterious, which I guess gives you amazing flexibility when it comes to writing music. How do you like to present yourself musically? how would you describe yourself to newcomers?
I grew up listening to 90's & 2000's r&b pop music, which is the root of most of my melodies. But the overall style of each song is very dependent on the production. I love minor chords, which help me tap into my deeper emotions. I feel like my sound is always evolving but I would describe my music to newcomers as a mysterious concoction of gentle and hard with echoes of my biggest musical influences, Sade, Utada Hikaru, and FKA Twigs. 
You performed a beautiful choreography of Nihon Buyo in the video, which is something that you were taught since you were very young. Did you have to go and freshen up on it or is it like riding a bicycle and you just can't forget the moves?
It surprisingly came really naturally to me, like riding a bicycle. But a lot of the Nihon-Buyo moves are very fluid, like water so I just flowed with it. I definitely want to incorporate more Nihon-Buyo in future projects 😉 
What does a studio session with AYAKO usually look like? 
I am always hearing melodies out of thin air. As soon as the producer sits down and plays anything whether it be a chord progression or a drum loop, I tune into the feeling it evokes and I just start humming & vibing. SEROW, the producer of "Something About You" and I have a deep, very comical chemistry. We like to have fun, eat healthy food, drink good sake, and go till we have something special to build off of. 
We always want to Know what's the next move for the artists that we're following. What's on the horizon for you?
I have a couple more singles I will be releasing this year. And following that, I plan to write an EP from scratch with a whole visual experience. I am also an actor, and my first lead feature, "Ike Boys" will be coming out this fall. Along with a limited series Netflix show, I guest starred with Zoe Saldana called "From Scratch". A lot more projects in the works so stay tuned ~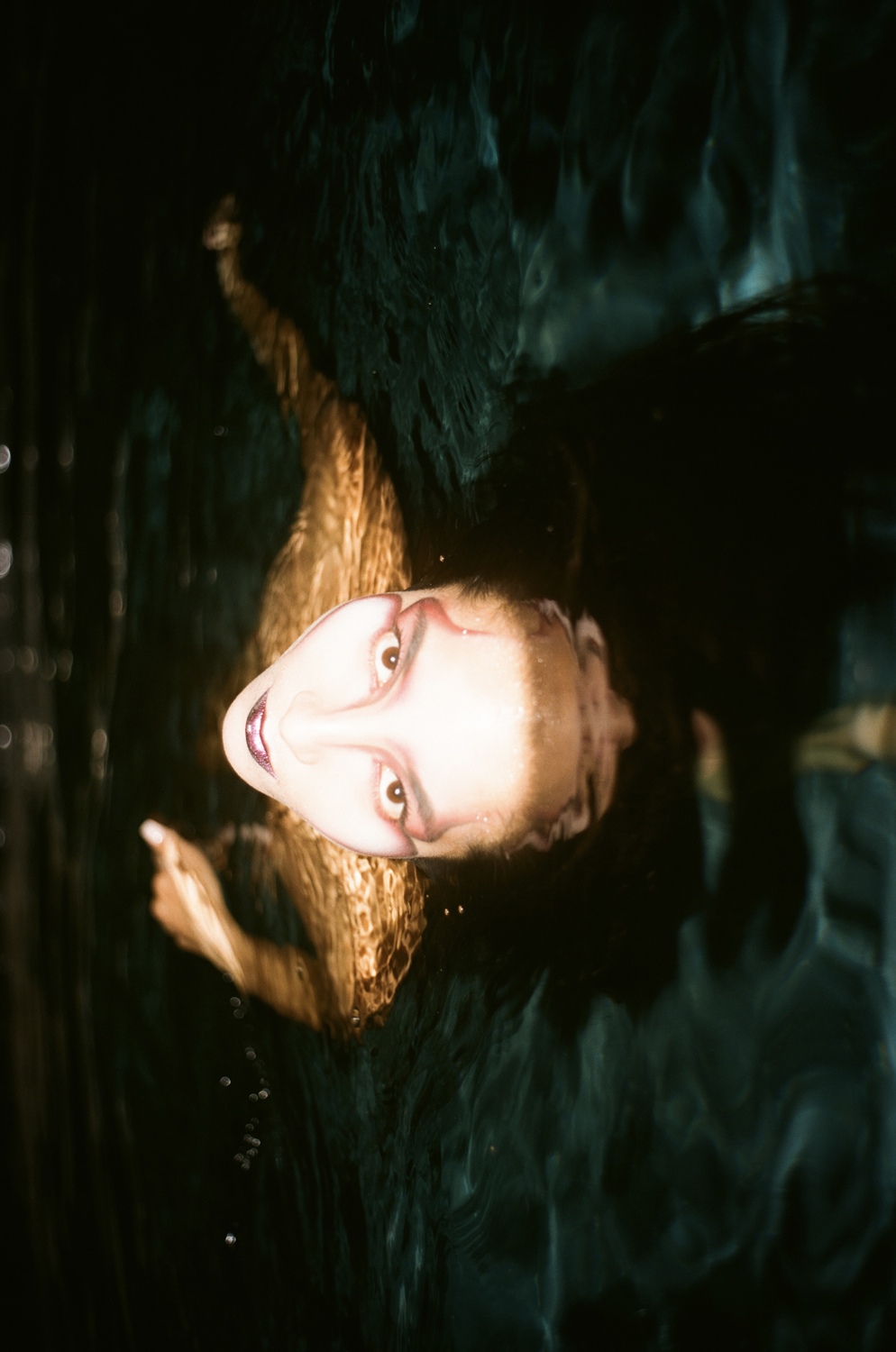 STORY BY: LADYGUNN PHOTO CREDIT: Eric Herse MUA: Brit Phatal  Photo Assist: Zoe Hazlett
CONNECT WITH AYAKO: