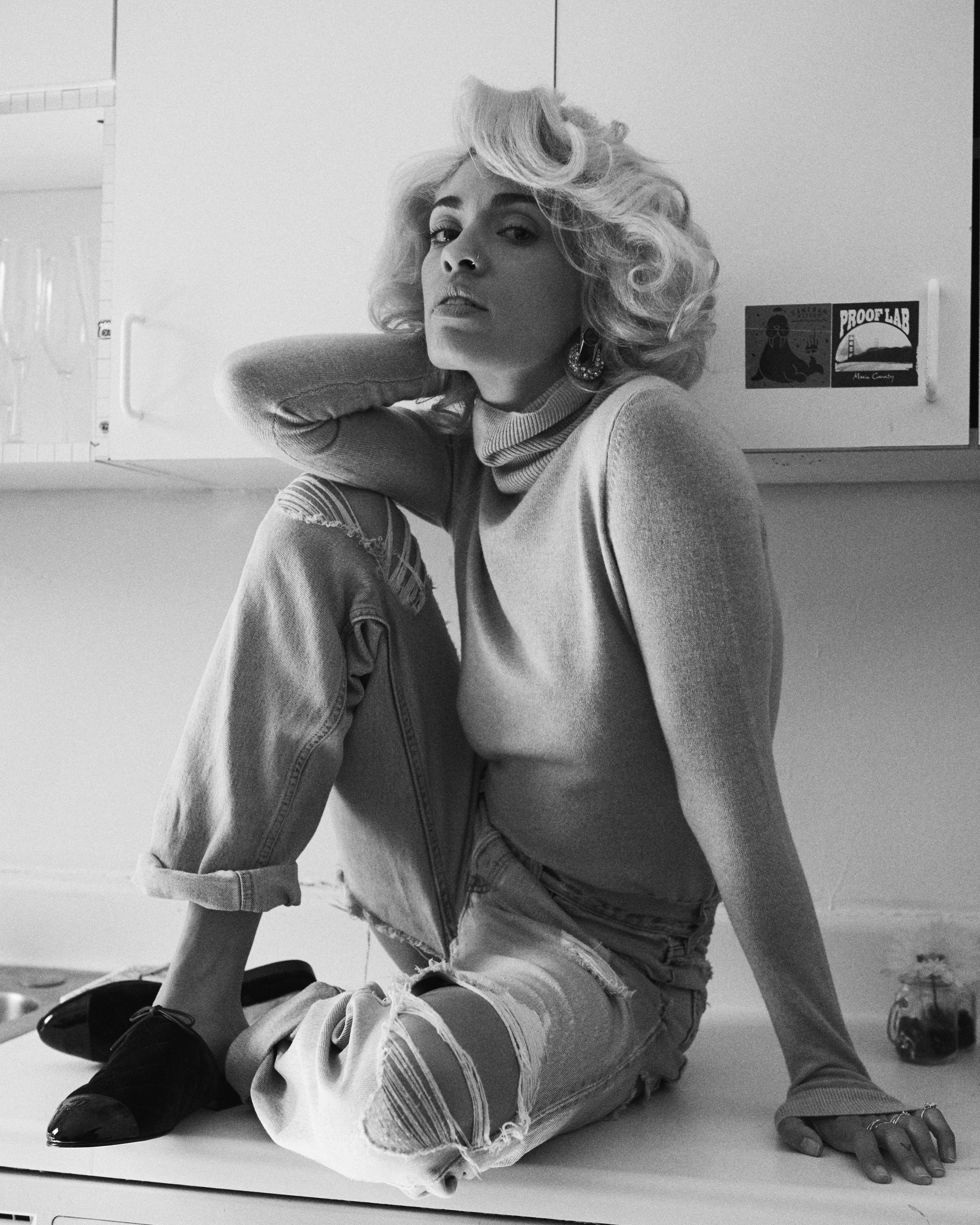 Words//Robert Frezza
Today's R&B scene may taking a hit, as hip-hop and rap are the dominant music forms and the most lucrative as well.
Enter the soothing and sultry vocals of Stella Santana. She is offering a different twist to the R&B game, as she effortlessly blends R&B and hip-hop genres into one. She has the look, the hooks, and being legendary guitarist Carlos Santana daughter does not hurt either. Her style is a bit more edgy, tomboy feel, but the sex appeal is there. Take the husky voice of TLC's T Boz and combine it with Aaliyah's style, there you have Stella Santana.
Ladygunn sat down with Stella Santana to talk about the new EP, becoming the face of Tommy Hilfiger's Tommy Jeans fashion campaign, and stepping out of her dad's shadow all as we world premiere the visuals for her new single "All The Time" below.
Is it difficult growing up in the shadow of the legendary Carlos Santana?
"Not at all. I think when I first started out I wanted to sound like I was in the R&B/Urban lane anyways, which obviously is not my Dad's sound. I knew early on using his name sometimes from a PR standpoint would only get me so far but those people do not listen to the stuff that I make. I was always thinking from a strategic and brand wise point of view. I want to do things that align myself with who I am as a person. So if it has to do with my music, it only makes sense with more context, but as a sonic reference, it did not make sense. Now, I think I am more diverse in my sound. I am more mindful of it."
Your music is a throwback to the 90s.
"I just love the entire era of music. I loved Aaliyah, Total, Missy Elliot, Montell Jordan, 112. I can go on and on. I was really drawn to it."
How does 2016's Selfish compare to the new EP Yayaya? What producers did you work with for the new EP?
"I worked with producer and musician Avi Snow, he's in a band called City of the Sun, and was lucky to connect and work with him. Daniel Lynus helped in production and my sister helped in writing and production. In a development perspective, three years can make a big difference. I co-produced everything on Yayaya. I think now that I know myself as an artist, I think this is more refined and elevated, but the feeling is still the same."
Your music is very relationship based.
"I like to try to make music that's relatable to everyone. I always tell a story of how to push through something. Female empowerment is a theme in my music that comes through, but I'm not always thinking of it like that–I tend to transcend through something that's always in the back of my head when I'm writing stuff."
How did you get involved with the Tommy Hilfiger campaign?
"They reached out to me on Instagram as they thought that I had that NYC vibe. We went back and forth and a bit. I was happy to be in it."
What is your fashion style?
"Understated. Feminine accents with more androgynous silhouettes."
What's up next in 2020?
"I have the Yayaya EP coming out November 20 and then working on finalizing another project for 2020. I am working on a few exciting collaborations as well."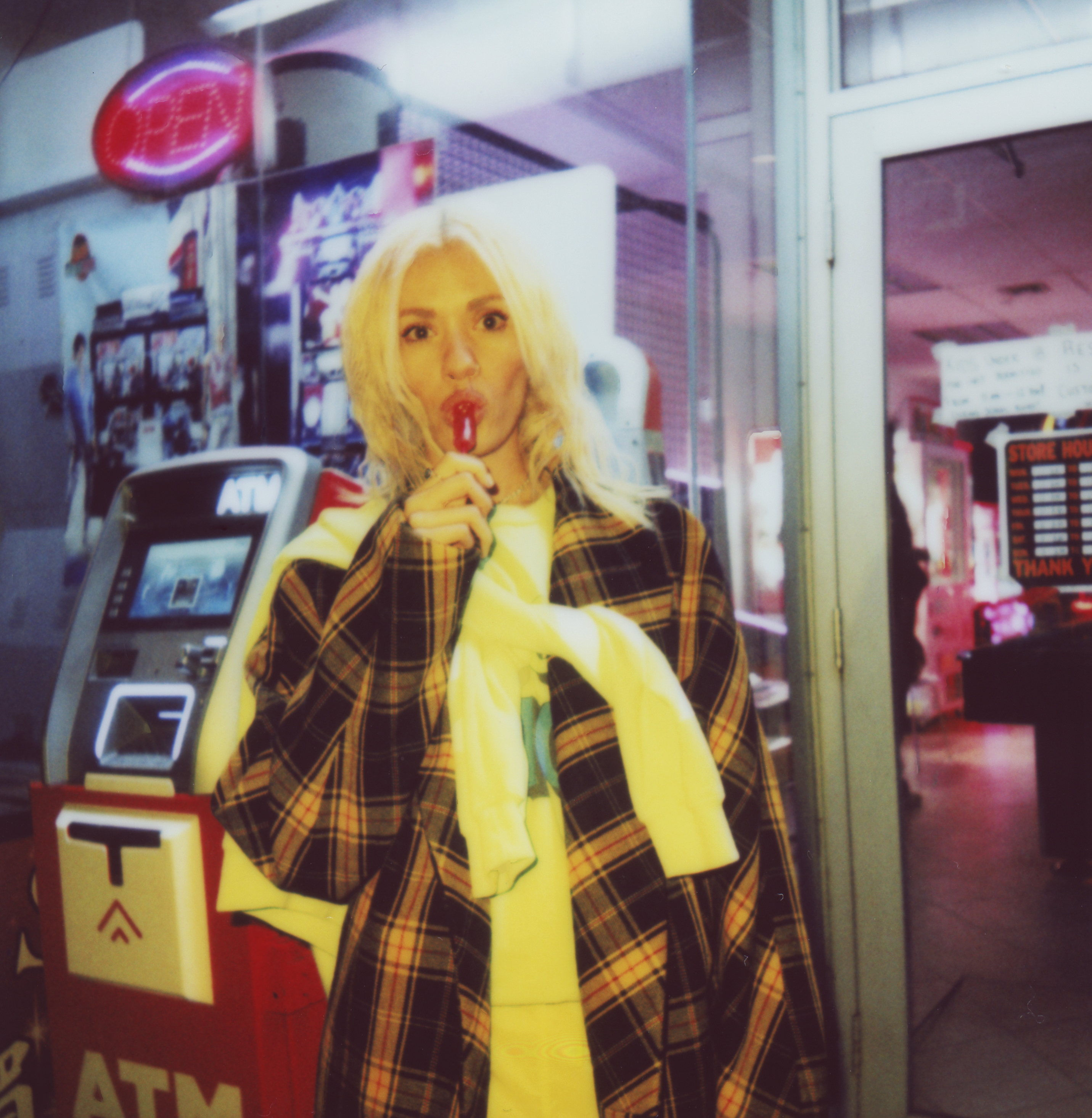 Connect with Stella Santana: