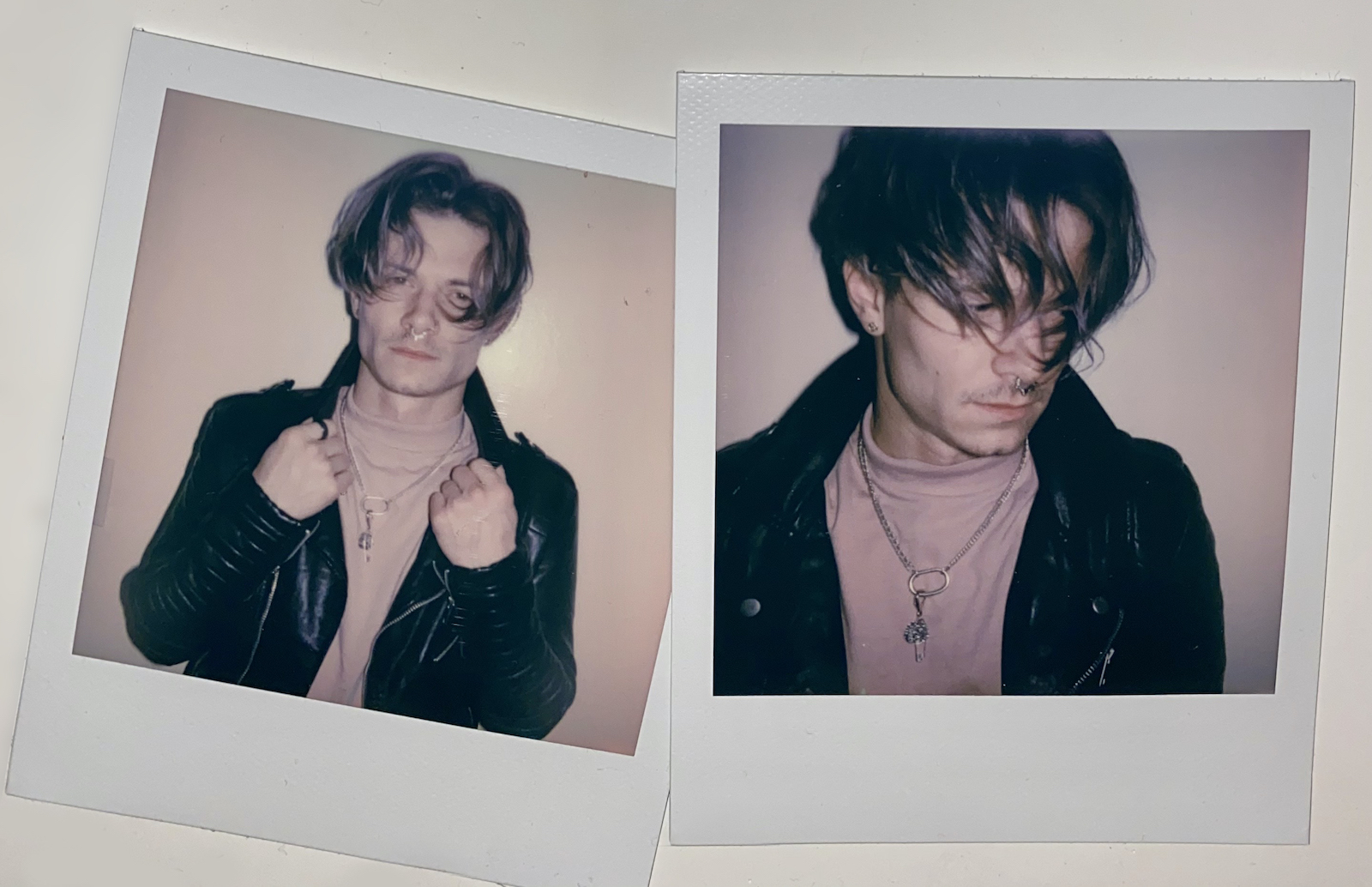 Zee Machine is learning to let his guard down. "Everyone else is writing songs about their broken hearts. I guess I can too once in a while," the singer, also known as Joe Bissell, explains to Ladygunn.
While he's proud of his debut EP, Brainchemistry (it debuted at No. 25 on the iTunes pop charts, after all), Bissell recognized that there was room to be more vulnerable with his next release. On "Stealing Candy," the sweet-as-sugar first taste of his upcoming follow-up, Bissell embraces uncomfortable details with lyrics like, "would you still think I'm perfect if I told you I've been waiting by your door?"
"I'm not the only one who has accidentally on purpose walked down the street their ex lives and lingered by their door without really knowing why, but hoped it won't result in a restraining order," Bissell laughs. "Right?"
But it's not just his candor that makes his new work special; Bissell is also embracing his inner rock god. Inspired by greats like Jeff Buckley and Prince, he promises to infuse his guitar shredding skills into his signature arena-ready pop sound.
With "Stealing Candy" out today, we decided to help Bissell let his guard down by inviting him to share his best dating advice for those hoping to avoid playing the fool.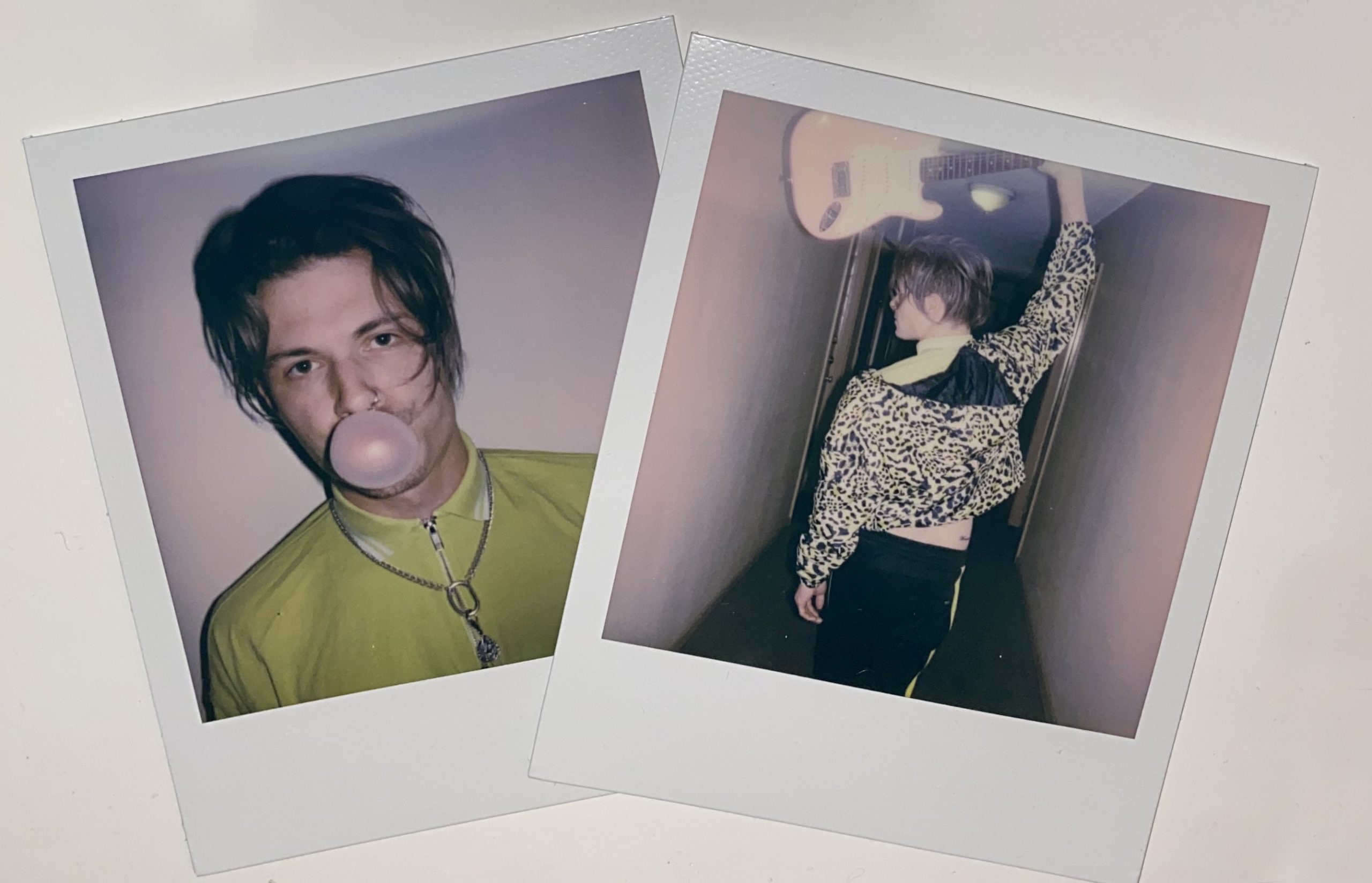 DATING ADVICE
Text first. 
Why is everyone trying to be so indifferent and removed these days? I mean, don't get crazy with it, but being assertive and being the first one to reach out can be… kinda hot. If you always try to seem disinterested playing the cool girl, you start to seem like the mean girl. The more you make the first move, the more they might feel compelled to start doing the same. And if they don't, then at least you've learned you don't have to waste your time on them.
Sleep with them sooner rather than later. 
I think we've reached a point in time where society needs to move past this shameful puritanical idea that it's wrong be having sex with someone you've only just met. Even if this sounds like some kind of fuckboy advice, physical intimacy can be such a vital part of a lasting relationship and I guess I'd rather sound like a fuckboy for three seconds in a dating advice article than realize after three months that there's absolutely no chemistry. 
Proximity is important. 
Avoid long distances – whether it's coast to coast or West Hollywood to Downtown Los Angeles (trust me, I've tried both and there's not much of a difference.) If it takes you more than 45 minutes to get their home in LA traffic, it's a no from me, dawg. I don't have enough podcasts to last through those kind of commutes.
Forget about astrology. 
I know it's trendy, but you can't dictate someone's nuanced personality based on their birthday. Get to know them by getting to know them. Stars are just burning balls of gas in the sky. I can think of another place you'll find balls of gas that would be equally as clairvoyant. So don't do the whole "I can't date a Scorpio" thing. And why is Scorpio a "water sign" anyway? Do scorpions live in the water? No, they live under rocks. In the desert. I can't place the fate of my romantic compatibility on a belief system so ecologically inept. The fact is: assholes are born all year round. My friend also told me to mention I'm an Aries here. I resent that. Which I'm sure is a very Aries of me.
Don't take my advice. Seriously.
Don't take anyone's. Lord knows I don't follow these half of (ok, ok, not even most of) the time. And there's at least a handful of exes that would be incredibly amused that I'm offering dating advice on Ladygunn dot com. So the one piece of advice of mine that you should actually follow? Trust your gut. You know you best. As long as you are honest about your needs and don't hurt anyone in the process, you're golden. To paraphrase our problematic fav, RuPaul: if you can't trust yourself, how the hell are you gonna trust anyone else? Now stream my new track, pretty please?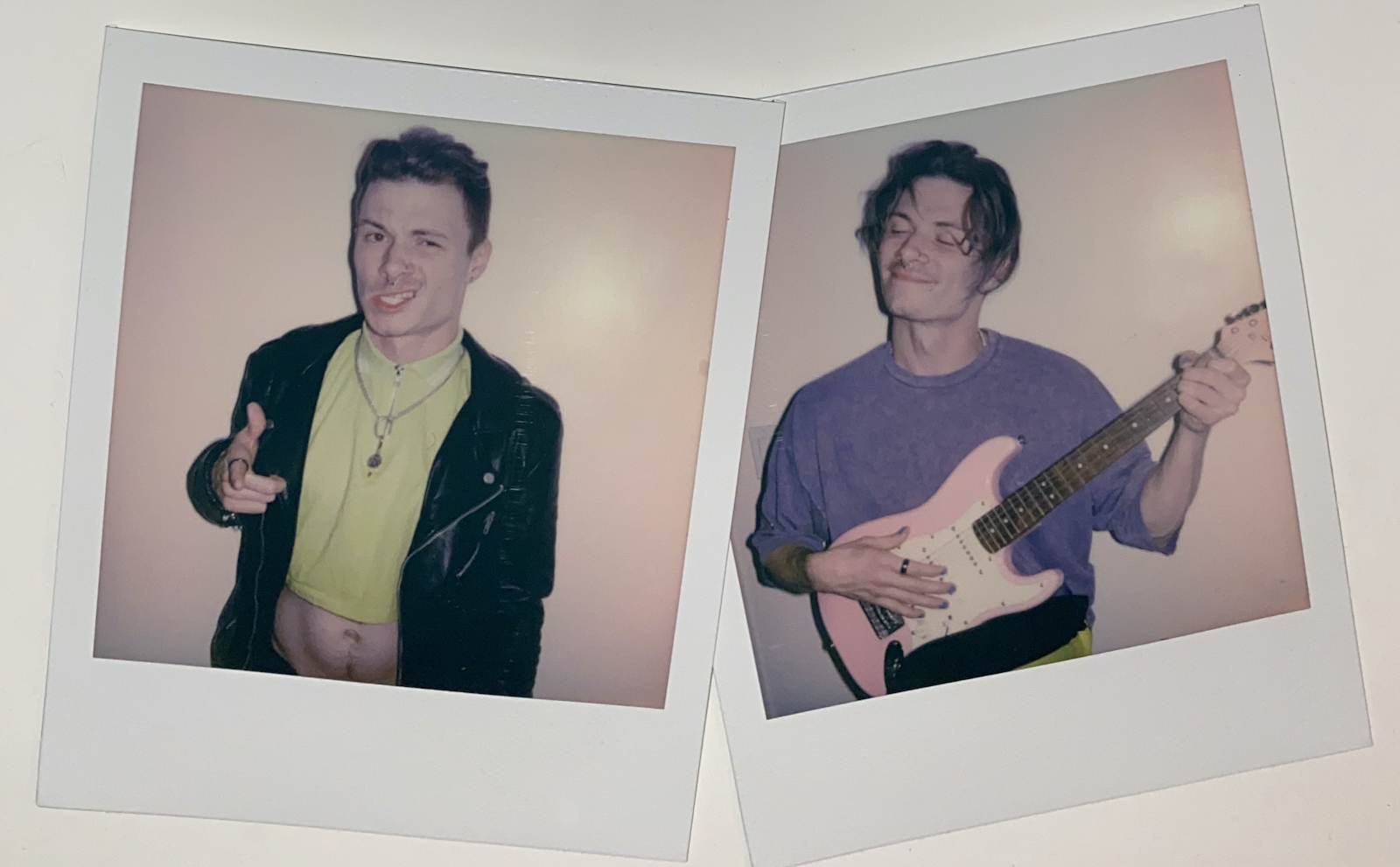 We sat down with Joe to get to know him and his tricks a little bit better…
This is the first taste of your upcoming EP. Is there a new direction in your sound?
I think the music this time around feels much more joyful and fun. And… cooler? Is that a direction? That's kinda my gut reaction to them. I really tried to lean into my guitar playing on a lot of these new songs because I can actually shred like a mofo when I want to and I love incorporating aggressive elements of rock into pop music.
How have you grown since your last releases?
I'm way more adventurous than before. But most of all I've stopped trying to take myself so goddamn seriously. I've always made an effort to have an intentional point of view with something to say in each song, but I feel a lot less tightly wound about it than I was before. With "Stealing Candy" specifically I just said to myself, "for christ's sake, let your guard down and just try to be a little bit relatable for once, it won't kill ya." Everyone else is writing songs about their broken hearts. I guess I can too once in a while.
Is "stealing candy from the living room" an innuendo for something?
Nope. It's very literal. A memory of someone who knows this is about him. If you want, you can just fill that line in with your own memory of someone you wish you didn't miss. I knew it would be a confusing lyric. But I bet you'll remember it!
How has the COVID-19 pandemic affected your work on the EP?
Well it's definitely delayed the recording process a bit. The lockdowns and social distancing have made it difficult to get together with my co-writer and producer, so I've just accepted that my initial timeline I'd had in mind for everything is sort of up to fate at this point. But it's actually done wonders for helping jumpstart writing and creativity and actually given me the time to sit back and create freely. I do love writing but when you're stuck in a rut with it it can be hard to motivate yourself. Gonna try to harness this creativity from here on out so it won't take a global pandemic to light a fire under my ass.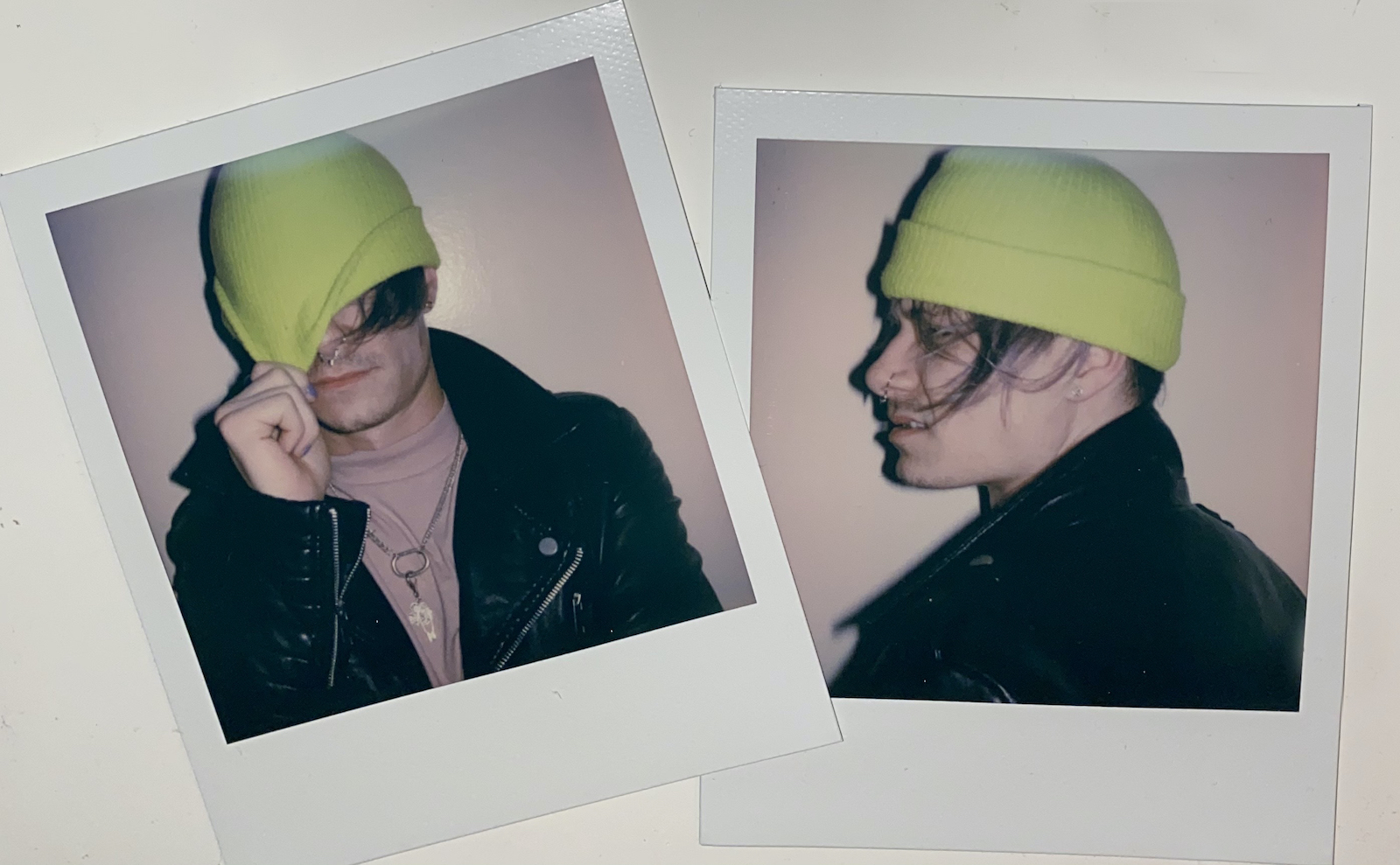 CONNECT WITH ZEE MACHINE
INSTAGRAM / FACEBOOK / SPOTIFY
photos / Patrick Crowley
story / LADYGUNN