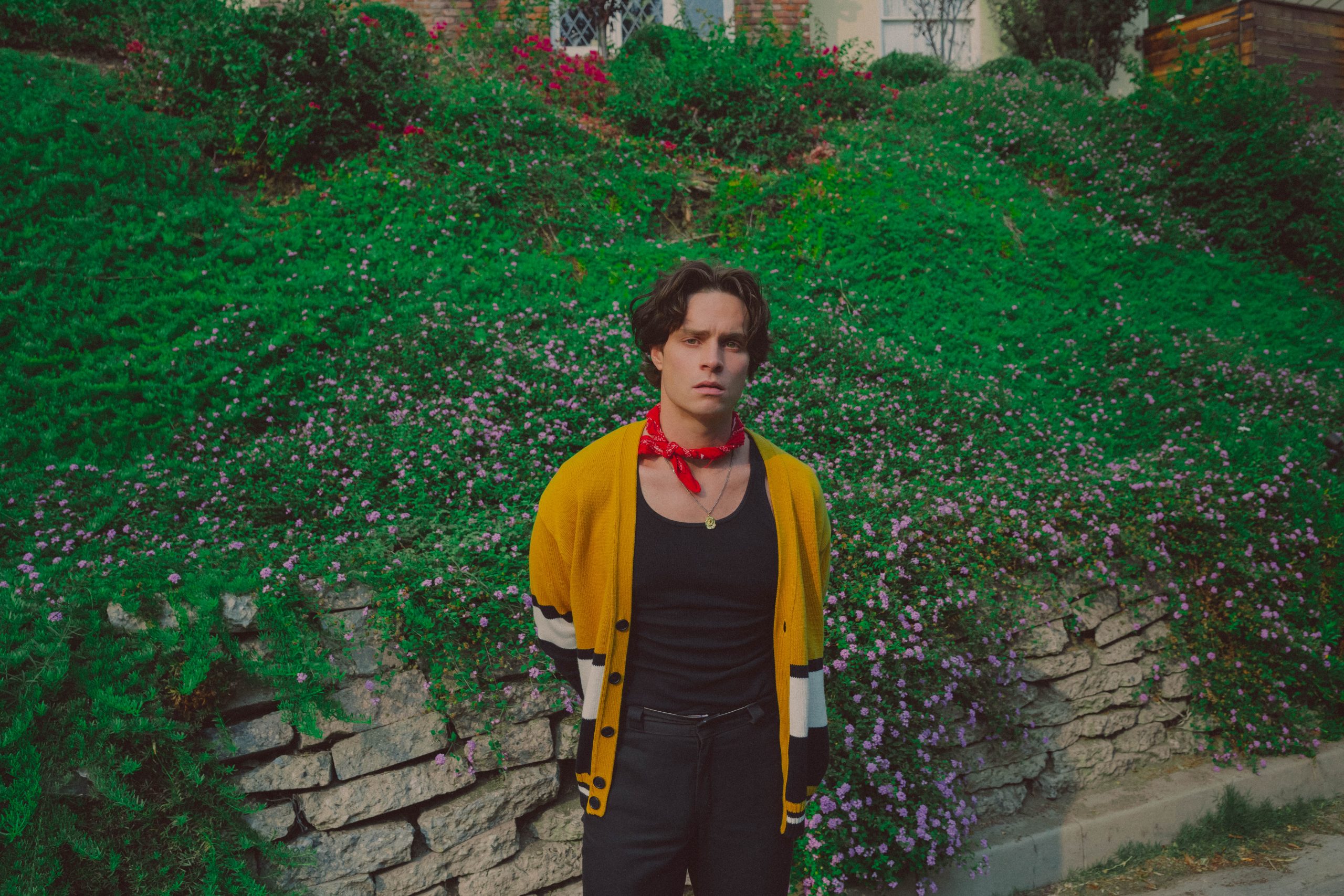 Spencer Sutherland is staying booked and busy. Between the recent debut of his new music video and single "Wonder," filming a Netflix movie, and simply existing in 2020, Sutherland has kept himself and his fans on their toes.
"Wonder" is the second single and music video combo that Sutherland has released in the past two months; his first single, 'Too Many Friends,' and its subsequent music video dropped back in October. Set on a beach and clad in a '70s inspired denim jumpsuit, Sutherland wanders across the sand and wades through the waves while singing, "Oh I wonder, wonder, wonder, wonder, wonder if I'm ever gonna stop wondering about you?" His preoccupied co-star, Katie Sarife, almost entirely ignores Sutherland's musings, instead opting to brush her hair, journal, or read a book. Sutherland told LADYGUNN, "Wonder is just a really honest song filled with lyrics that are actually questions I ask myself all the time." Filmed like a dreamscape, the beach setting of 'Wonder' presents the perfect location for a bit of an existential crisis or a fully-clothed dip in the waves. 
"Wonder" has an energy that's both reminiscent and chilled. The steady drop of the beat is gently layered with Sutherland's melodic voice. The slow tempo throughout the song is met with lyrical imagery like "champagne on the ceiling," as Sutherland questions his world, experiences, and relationships. Despite his many questions, images of waves crashing and pink and yellow hues appear throughout the music video, adding a sense of calm. Sutherland's careful crafting of every aspect of 'Wonder', from lyrics to video to sound, bring the act of 'wondering' into its fullest form. 
Though presently filming in South Africa, Sutherland was able to sit down with LADYGUNN to give us the inside scoop on the creation of "Wonder" and what to anticipate in the upcoming months. 
What was it like filming the music video? I loved the beach setting! Is the beach what you envisioned when you were writing the song?
Thank you! The beach always kind of spoke to me when thinking of this video, because it feels sort of like a dreamland, kinda whimsical. This song definitely has a dream-like feel to it as well. Also, I love going in the water fully clothed, haha.
The outfits in the music video are EVERYTHING! I love your style. How did you come up with or collaborate on video aesthetics?
Wow, thanks! I am a huge fan of fashion. After doing weeks and weeks of research on how to bring my favorite fashion pieces together I came across an awesome designer, Anna Herman. We collaborated on outfits and I gave her my favorite inspirations: Elvis, Retro flare, Elton John. She helped me bring this fashion into my own world.
Any collabs in your future? Are you planning any virtual concerts?
I have some really exciting Collabs coming out next year. I can't wait for everyone to hear them!!! As far as virtual concerts, I'm gonna be honest – I do not love them. With that being said, I understand it's a necessary evil because there is no touring right now. The only thing I don't like about it is that it takes away the best part of live performing: THE LIVE CROWD. But yes, I will be doing some!
What is your creative process like with songwriting? Did you write this song during quarantine or has it been in the works awhile?
I actually wrote this song before quarantine. It was the first song I wrote in 2020, and I think I wrote it on January 3rd. Honestly, every song is different when it comes to writing, some songs are easier than others, and some take even years. This particular song actually came about very quickly! We wrote it in a matter of five or six hours, and not much lyrically changed. Sometimes it just works!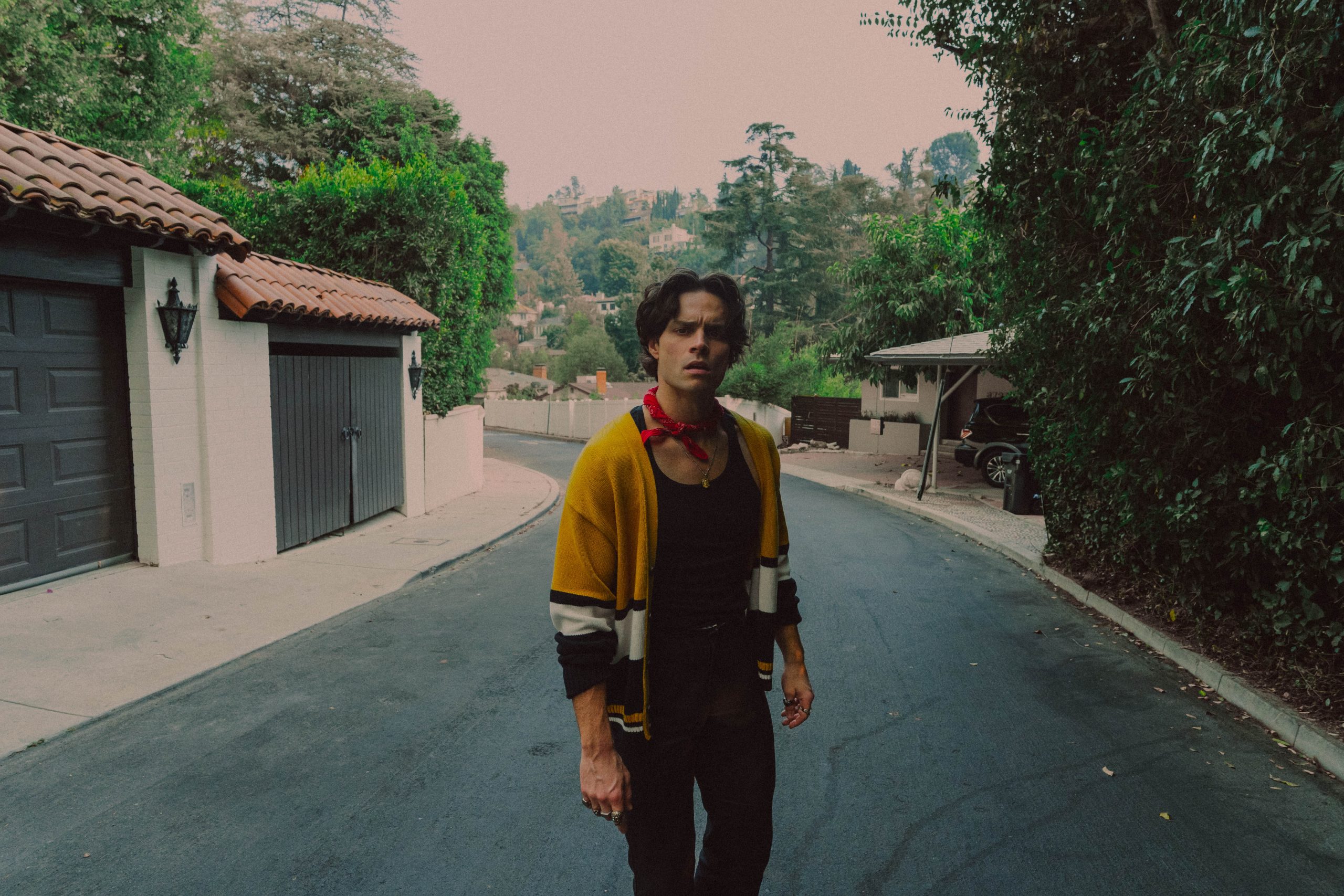 If you want listeners to take away one feeling from this song, what would it be?
I think this song sort of has an emotion I like to call "happy-sad." It's sort of like nostalgia or a feeling when you know a good vacation has to end. 
I know you're presently filming a movie in South Africa. How's that going? Is it hard to strike a balance between music and acting?
Yes! I'm so, so, so excited! I'm honestly having the time of my life. Acting is definitely something I want to get more into, and I would say that the balance is not too hard. The only trouble that I could see is if I had a song come out on the same day I was shooting a scene – that would be quite the juggle.
I heard you wrote the original music for the film you're working on. Can you tell us a bit more about that? You've clearly been writing a TON!
I mean what an opportunity that Netflix has given me. To be writing a song for anybody or anything is amazing, not to mention such a huge and amazing company. It's been quite the process because it's not just one or two songs, it's a handful and that takes a lot of work! But it's also been such a blast because, without spilling too many beans, it has to do with a character.
We are reaching the end of 2020 (ah!), looking back what are you most proud of this year? And looking forward, what are you most excited about?
I am most proud of the fact that I didn't let this year crush me creatively. Although it did at certain points, I think I held it together pretty well. I'm so excited to get out of this year, as to no one's surprise it's been really rough!! I think we are looking at a brighter, healthier, happier future and I'm HERE FOR IT! Also, get ready for some more tunes 🙂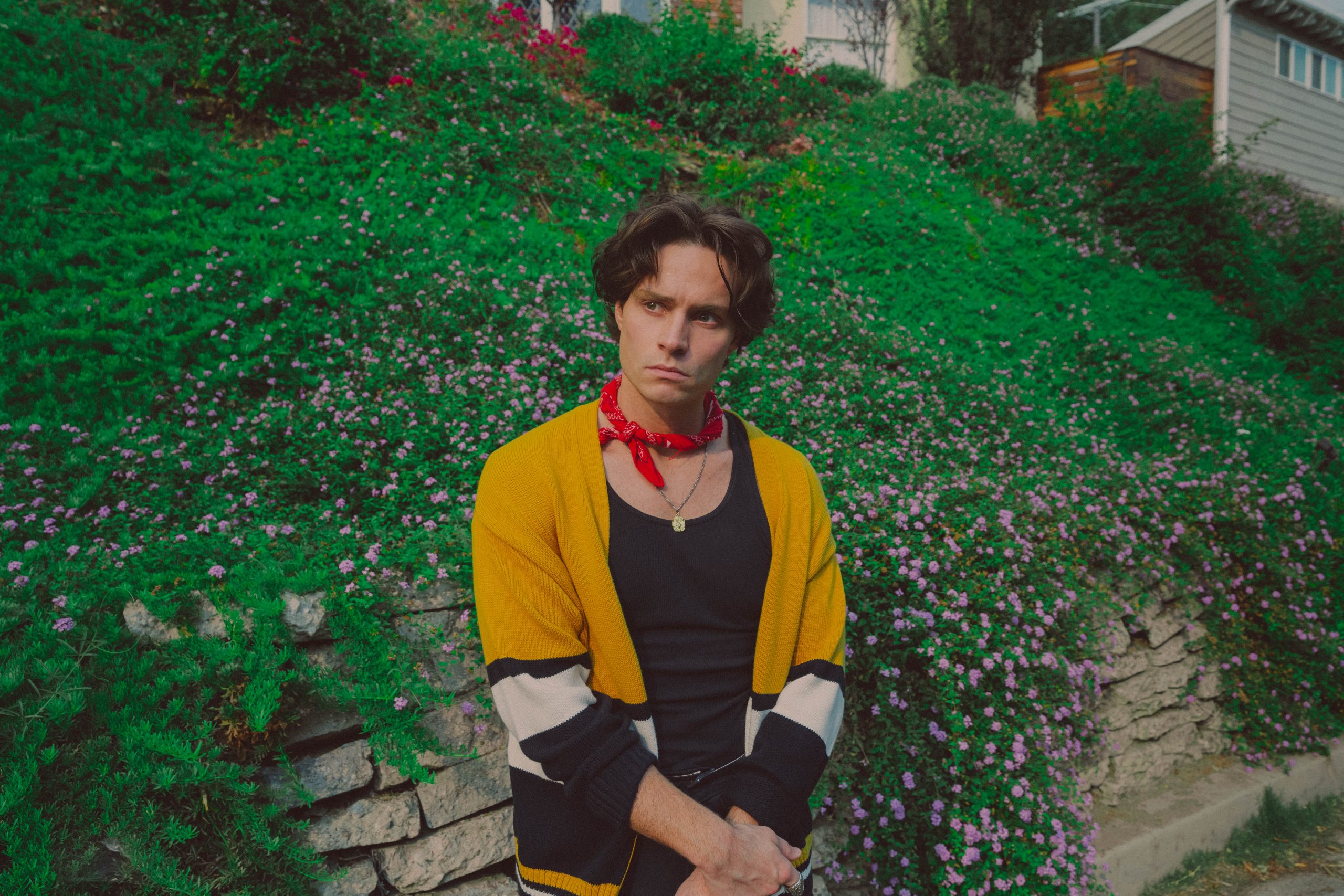 CONNECT WITH SPENCER SUTHERLAND
INSTAGRAM // TWITTER // SPOTIFY 
photos / Lexie Alley
story / Kinsley Cuen