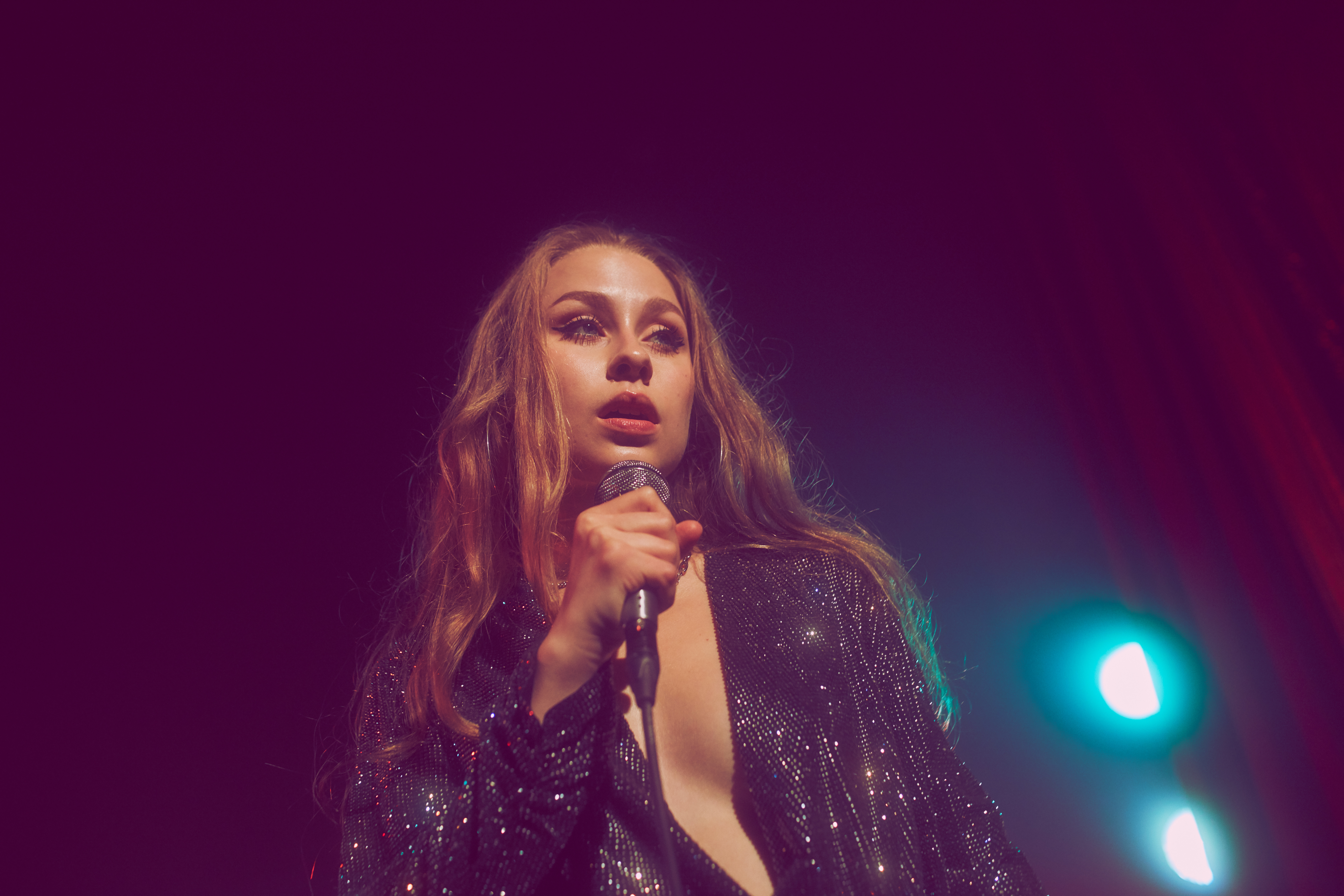 When I first heard Leyla Blue's soul drenched vocals, I was floored. She reminds me of a young Christina Aguilera meets Amy Winehouse. Her current single "Silence" is a unique soul song that depicts a day in the life of young love in 2019. Leyla's music is autobiographical and will make anyone understand the language of love. You can have a listen to the EP on Spotify here.
Ladygunn caught up with the upcoming R&B soul singer and chatted about her new single, her fascination with soul music, and how a certain Blake Lively is giving her props on Instagram.
Where did you get the name Blue from?
That's my middle name. My parents are both artists.
Why did you name your current EP Songs for Boys That Didn't Text Me Back?

All of my music is true to my life. If I had to sum up my love life in one sentence, it would be about boys not texting me back.
So basically is that the theme of the EP?

The EP actually tells a story. It is about this guy who I liked in my freshman year at NYU. It just didn't go the way I wanted it to. It was the first time I liked somebody enough that made me question my self-confidence. When I didn't get what I wanted from him, I had to find it myself. It was about my personal journey about self-confidence.
You got soul. When did you realize you have the pipes to sing?
My singing journey was really weird. I guess I found music when I was thirteen binge watching YouTube interviews with artists. I heard them talking about mental health issues, which I always had growing up. It's the first time I heard that you are not the only person going through these things. At that point, that I needed to be an artist. I actually could not really sing. I was able to match pitch, but it was definitely hard, but I didn't take no for an answer. I listened to all my favorite singers til I could sing well.
Your single "Silence" is an incredible song. Was it based on a specific relationship?
Yes, that song is a true story. The crowd sample from the party is the audio from the one video that I have from the party that I went to for this specific party for a guy that I liked. I wanted to tell him how I was feeling but I froze and went blank.
Are you gravitating for a pop/R&B sound?
Yes, I always loved pop music, but I always gravitate towards soul so much. Just the emotion is what grabs me. Music is an emotional release for me and that is the essence of music for me.
I love the whole new wave of female R&B music right now. Teyana Taylor, Jorja Smith, and H.E.R. All of these artists have emotion in them, but for the first time in a while it is lyrically personal as well.
Blake Lively is following you on Instagram?
I've actually known her since I was 10. My dad is a photographer. He took pictures of her since then. She has been so supportive since I started singing. She posted my song when it came out.
What's your go to outfit or style?
When I was thirteen, someone said to me star in your own life. So everyday when I wake up and look at my closet, I try to put on will make feel like a star in my own movie.
What's up next in 2020?
So much more new music. I don't have any official plans for touring yet, but hopefully in April.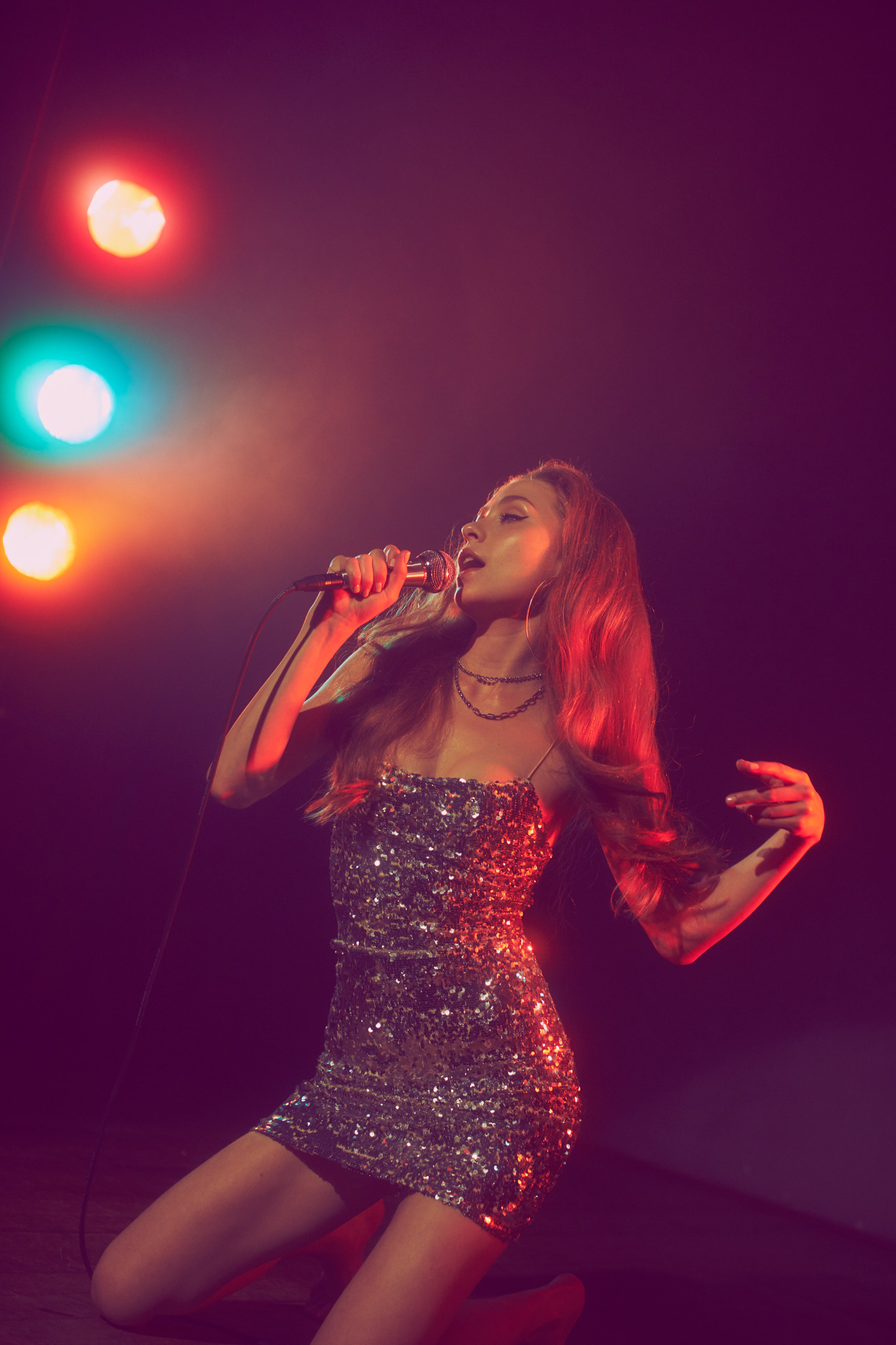 CONNECT WITH LEYLA BLUE
words / Robert Frezza
photos / Anna Palma and Guy Aroch