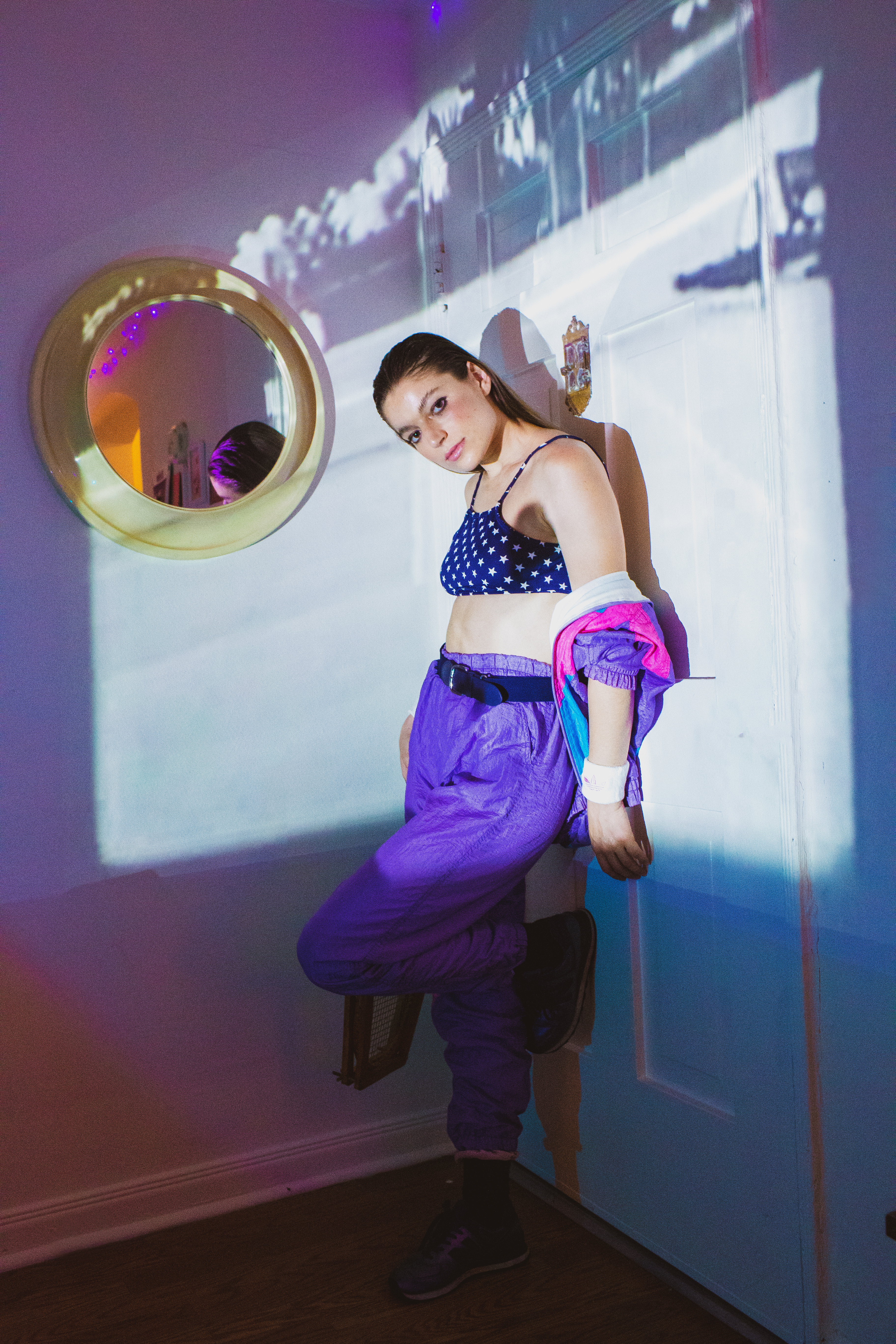 "These undies do the talking. Show and tell with caution." 
Amanda; Zig Zag Goods
When you team up LA musician Molly Moore with hand-crafted brand, Zig Zag, you end up with a quirky vibrance, ice cubes, and a carton of eggs. The eclectic line, Zig Zag, is decking out more and more musicians with their clothing and Molly Moore seems to be the perfect fit (pun-intended). Molly is an electronic rock queen who exudes personality on stage with pop defying melodies, so a neon track suit and lightning bolt undies were an obvious choice. She's a vintage collector, herself: "I realized how many amazing gems were sitting in someone's attic… just waiting for me to fork over the $40!"
From polka dot denim to metallic vintage to one-of-a-kind painted boots, you can spot a Zig Zag outfit anywhere. Be sure to follow their Instagram to keep up with their latest designs and collaborations!
We spoke with Molly Moore about her style obsessions, what she sings about and why, and how her family became a part of her musical journey.   
Can you tell us more about your fascination with vintage tracksuits? Your personal collection is amazing and we're curious to learn more!
My tracksuit collection started with 1 fateful eBay order. I actually placed it so late at night that when it arrived a few days later, I didn't even remember I'd ordered it. The best part is that the tracksuit is light purple, looks like a set of nursing scrubs AND is reversible. It quickly became my favorite outfit and I realized how many amazing gems were sitting in someone's attic aka on ebay/etsy just waiting for me to fork over the $40!
What attracts you most to vintage clothing? 
I love the patterns & colors, they feel more unique and personalized than most modern clothing I find. 
What was your favorite extracurricular activity growing up? 
Making silly home videos with my friends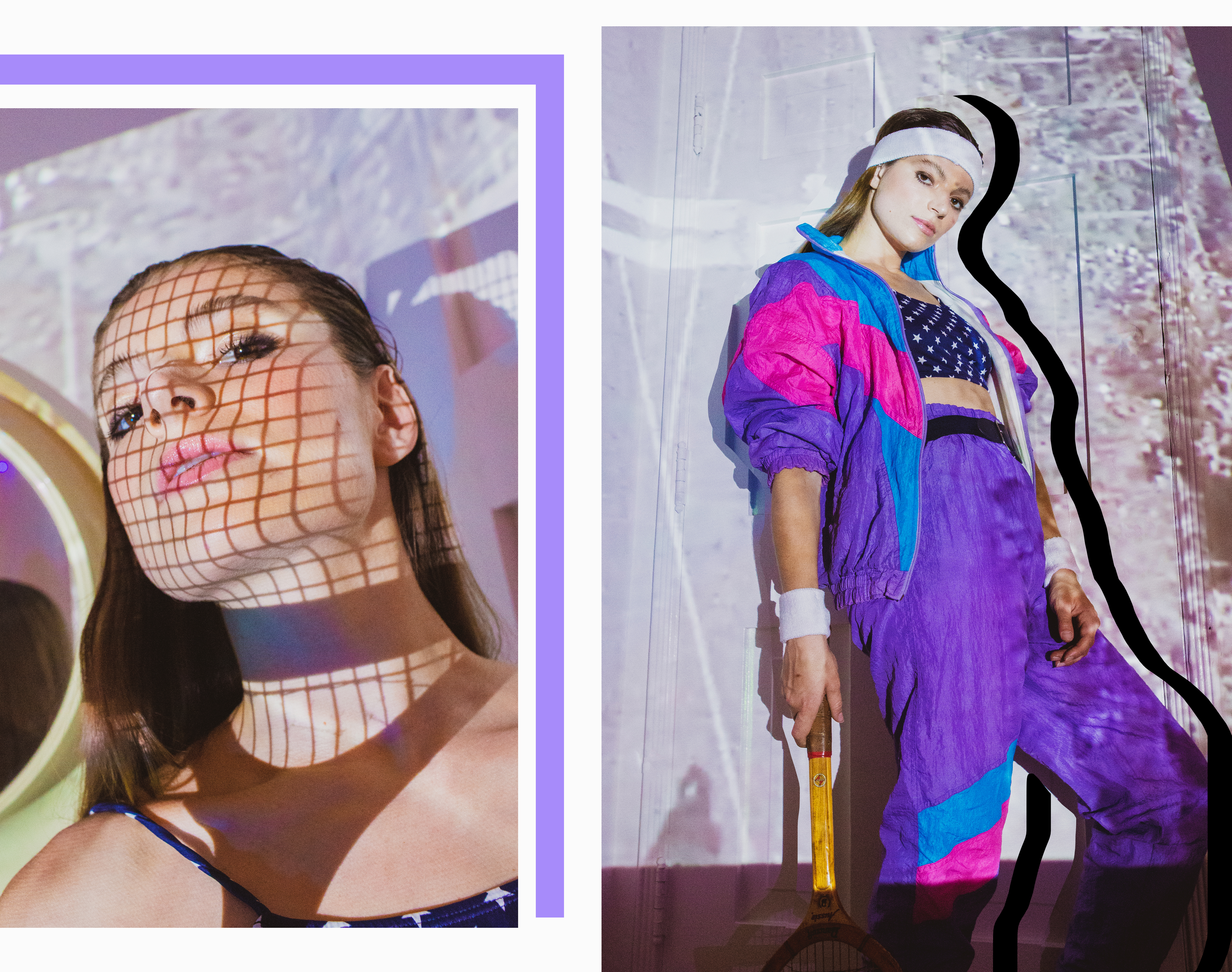 How did you discover your love for music and what gave you the courage to pursue it as a career?
I grew up with my father writing original songs, recording and performing, & my mom actually wanted to be a singer before choosing to become a chiropractor, so my sister and I naturally followed in their footsteps. When I started gravitating towards writing and wanting to make songs around 7, my dad sat me down with his guitar and helped me structure my first lyrical and melodic ideas. Over the years my family's encouragement has been a huge source of support.
What theme do you find yourself coming back to time and time again in your songwriting?
Overcoming self-doubt & affliction. That's definitely a big one for me. It's been a super prevalent theme in my life and so it finds its way into my writing often.
We love your music and can't wait to follow your success. What do you have in store for us this year? 
I love you guys!!! I have an EP and a full album I'll be putting out towards the end of the year 🙂 
Check out her latest release "The Wonder" produced by Steve Aoki and performed by her duo with Brandyn Burnette, Cosmos & Creature.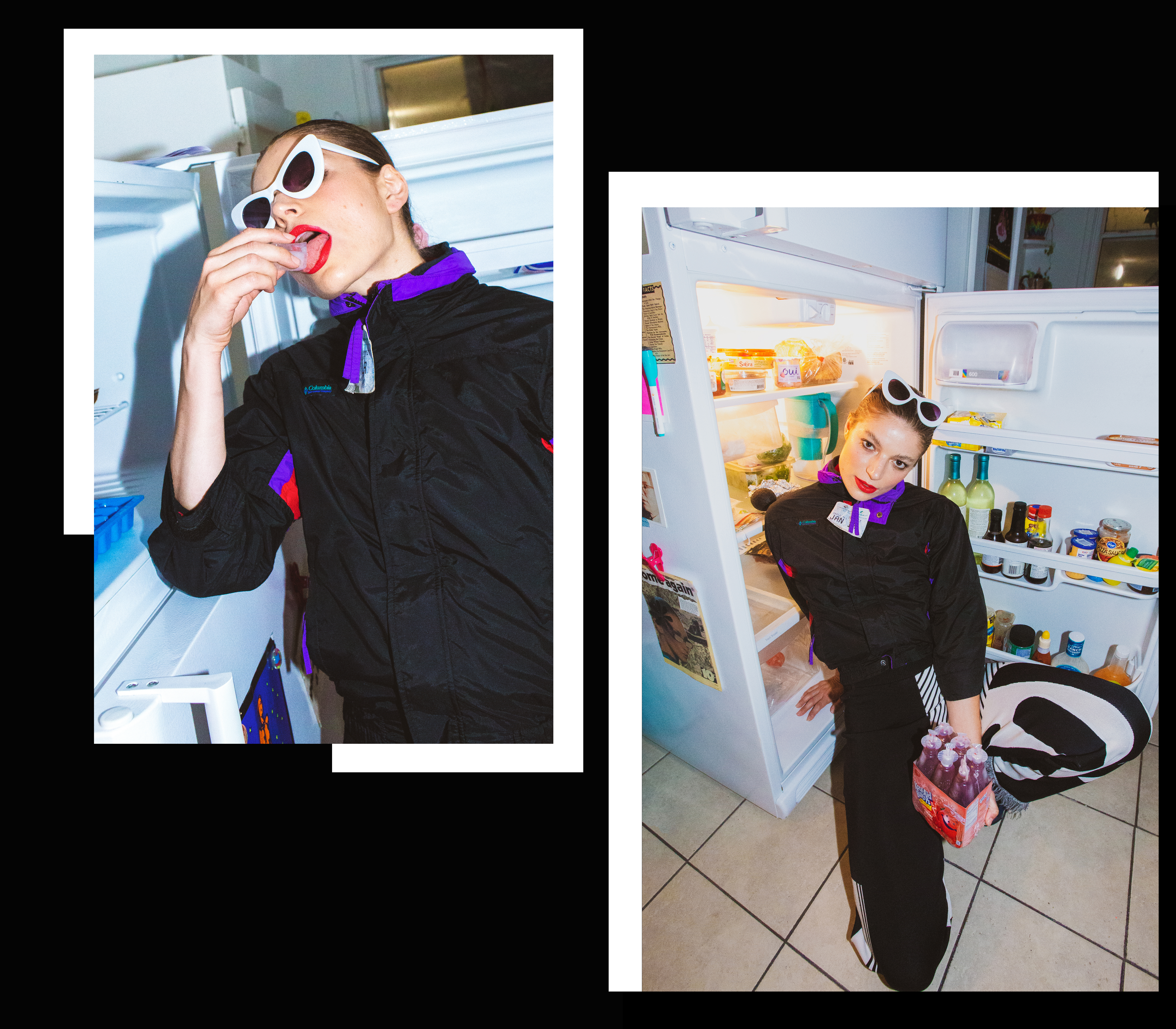 CONNECT WITH MOLLY & ZIG-ZAG