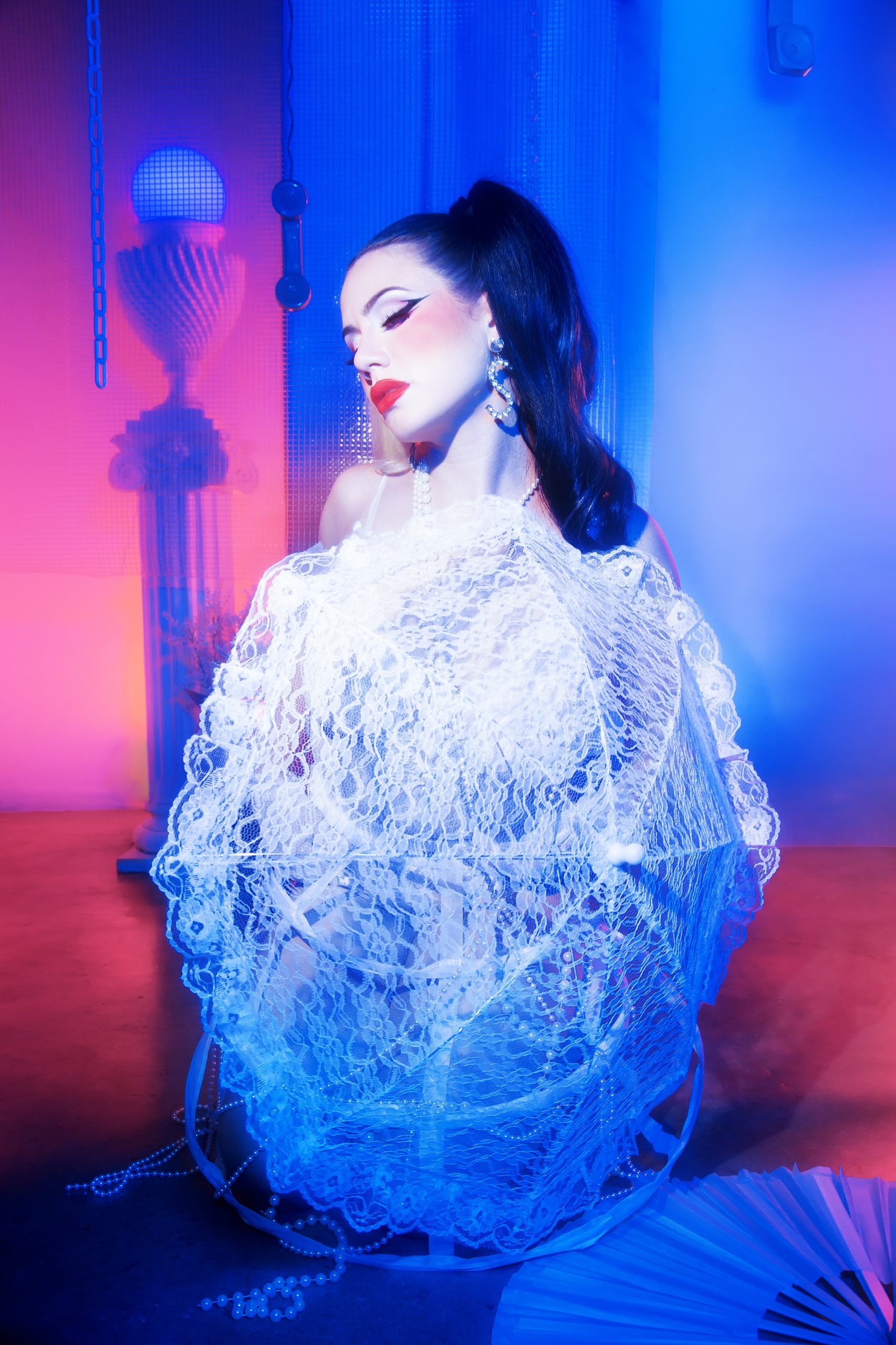 Brazen, kitsch and unapologetic…Slayyyter hangs to a nostalgia of yesteryear by her fingernails…clutching a milkshake in the other hand— with no trace of skim milk.
Surrealism vs pop is the recurring feud that makes frequent appearances in contemporary music history. Tracing its roots from the early 20th century, surrealism…the art movement surfacing shortly after WW1 acted as the defiant rebellion against the geometry of the art that was in vogue at the time. From the beginning of her discography, Slayyyter's first mixtape voiced themes of fame and celebrity dunked in fructose…choosing to incorporate traditional confectionery ingredients with a DIY charisma. "Surrealism was romantic individualism on steroids"…explains one art critic; and when considering the high calorie count of pop music's current library, Slayyyter substitutes romance with sex—managing to leave some faint romantic residue behind. 2019's 'Mine' was listed on the Women of Choice playlist, and received a nod of approval from Gaga…welcoming Slayyyter into the arena of hyperpop.
Troubled Paradise, the June album featuring Wizard of Oz cover art bit ferociously with venom. A debut album, the critique garnered generally positive reviews and managed to recapture a forgotten dance pop aesthetic. The assertive boss bitch collection of singles featuring twelve distinctly different shades of purple contemplated the past without the overt melancholy.
"Somedays I feel good, and I really wanna disappear."
A lyric breathing with elegant earnest. Predictable themes of denial and longing were celebrated, and although the album, however sonically different from her previous work is mainly about one consistent theme of breakup, a greater extroversion was demonstrated, potentially challenging the exhaustive self-reflection explored by other female artists today.
Needless to say, with an uncanny ability to transform the most vulgar ice cream sundae into a soft serve…Slayyyter's talent for transfiguration has resulted in a "future of pop" title.
'Stupid Boy'… Slayyyter's upcoming single is void of the pre-Covid bounce of 'Mine' and is an infectious club anthem and a track underscored with heavy artillery that sonically dishes this cuffing season's helping of silver bullets—bullets that ricochet.
It is easy to imagine the shopping list of stupid boys inspiring this month's single. A body shaming fat joke was the most memorable when constructing the lyrics for the song. Lyrics that equate to a dance beat that has not been heard for a hot hour.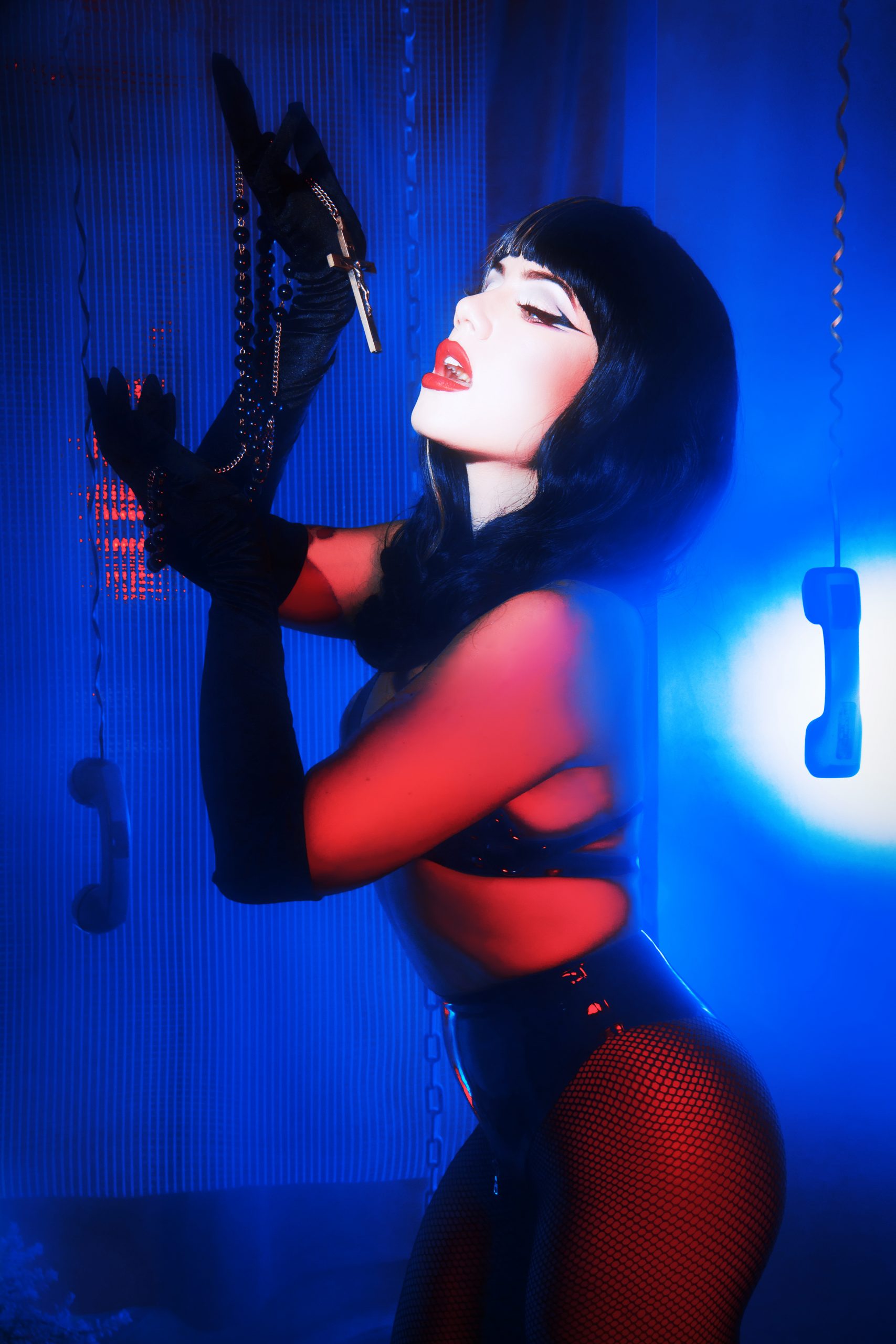 "My first mixtape had a lot of themes about fame and celebrity, so I feel like pop art is a little more me."
Notes Slayyyter when asked about which art movement has specifically stimulated greater inspiration. A rebel by nature…the 25-year-old St. Louis native started recording music in her bedroom and coined her eponym from a favorite Dazed and Confused character. Successfully landing a tour with Charli XCX in 2019 helped to transition an identity after years of experimenting towards her own unique sound.
Kylie, Britney and Madame X were the pop divas that instantly rolled off the tongue when asked about which seeds were used to plant Slayyyters brand of Y2k era florals and with Minogue's imminent move to Oz, Slayyyter's garden of party anthems will no doubt continue to blossom thanks to a studied understanding of pop.
In terms of style, an aesthetic is crafted through the acknowledgement of the past with a sharp gaze towards the future and merges a slew of references to create a look that is recognizable yet current. Studs, feathers and bras emerged during our conversation, but few brand names were dropped when asked about the curation of a performance look, implying that to reimagine a look pairs well when laying the blueprint for a new image.
"Being the artist that I am, there are still a lot of times when I have to create my own looks for performances…it's nice to execute your own ideas."
An execution echoed with a strong do it yourself attitude…the overarching note that chimes behind Slayytyer's humility…keeping the lid of the can slightly ajar.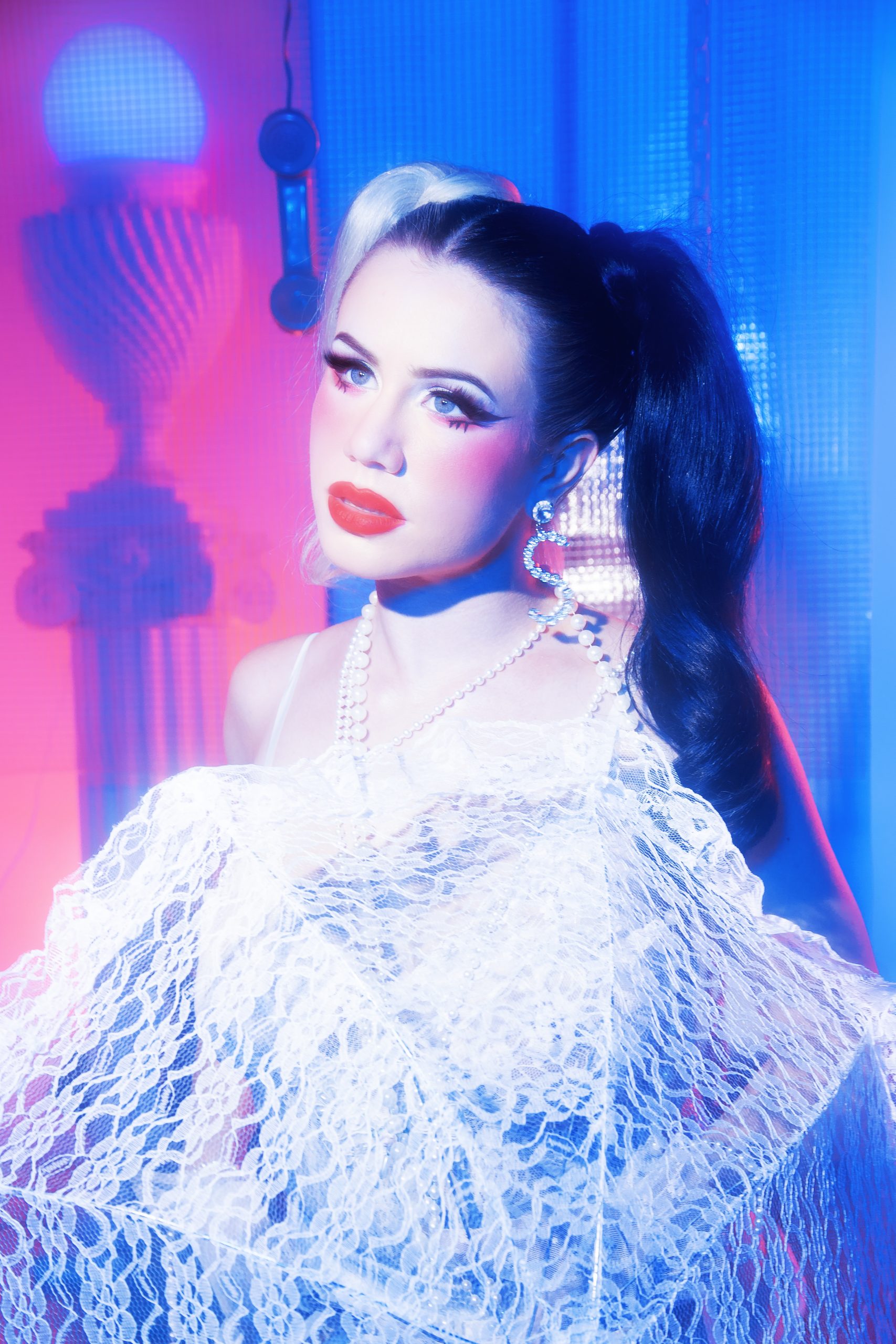 CONNECT WITH SLAYYYTER:
TWITTER // INSTAGRAM // SPOTIFY
Story/ Alexander Mays
Photos / Alex Picha