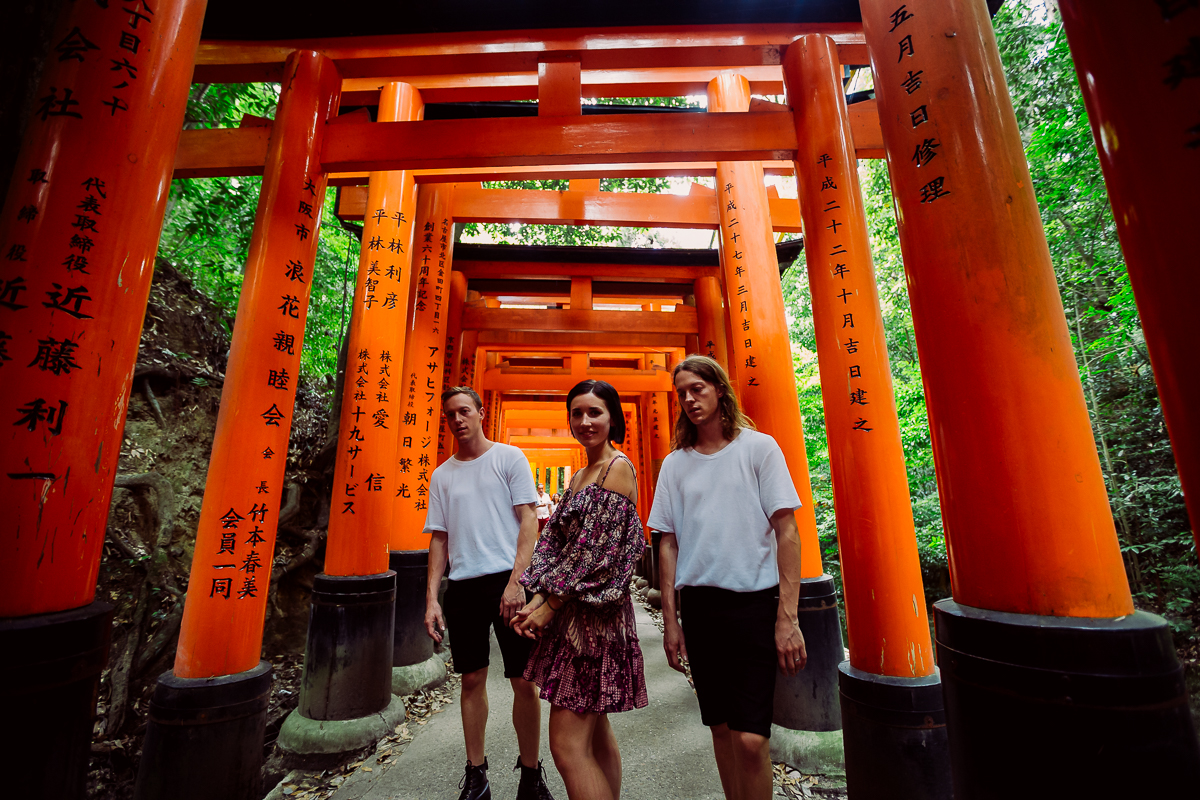 Multi-Platinum D.C. trio SHAED comprised of vocalist Chelsea Lee and multi-instrumentalist brothers Max and Spencer Ernst, released their debut album, 'High Dive,' just last month! 
With newly released tracks like Part Time Psycho (ft. Two Feet), and No Other Way meshed in with classics like Trampoline (ft. ZAYN) – it's hard not to fall in love with this multifaceted masterpiece. 
The album is comprised of thirteen incredible tracks that were written amidst the halt phase of COVID. Having finally gotten the chance to reassess the music they were creating, SHAED capitalized on his period to look inward and create authentic music that is true to themselves. As always, progress is not a straight line. The group found themselves experiencing all sorts of emotions ranging from depression to stretches of confidence to losing track of everything – all of which have allowed them to create their most honest music to date. 
The track that stuck out to me the most is the one we discuss during this interview – Osaka! Inspired by a trip to Japan this electrically beautiful track is paired with a music video that looks straight out of a Studio Ghibli film. Created by visual artist Paks of Kmotion Designs, each character in the music video is representative of a member of SHAED having their own adventure in Japan:
From playing in massive festivals in Tokoyo and Osaka to immersing themselves in the local culture, cuisine, and landscape – SHAED worshiped their time in Japan and wrote Osaka to pay homage to those cherished memories. 
Be sure to stream SHAED's debut album High Dive and don't forget to watch Osaka! I can guarantee you you'll get the travel bug afterward 🙂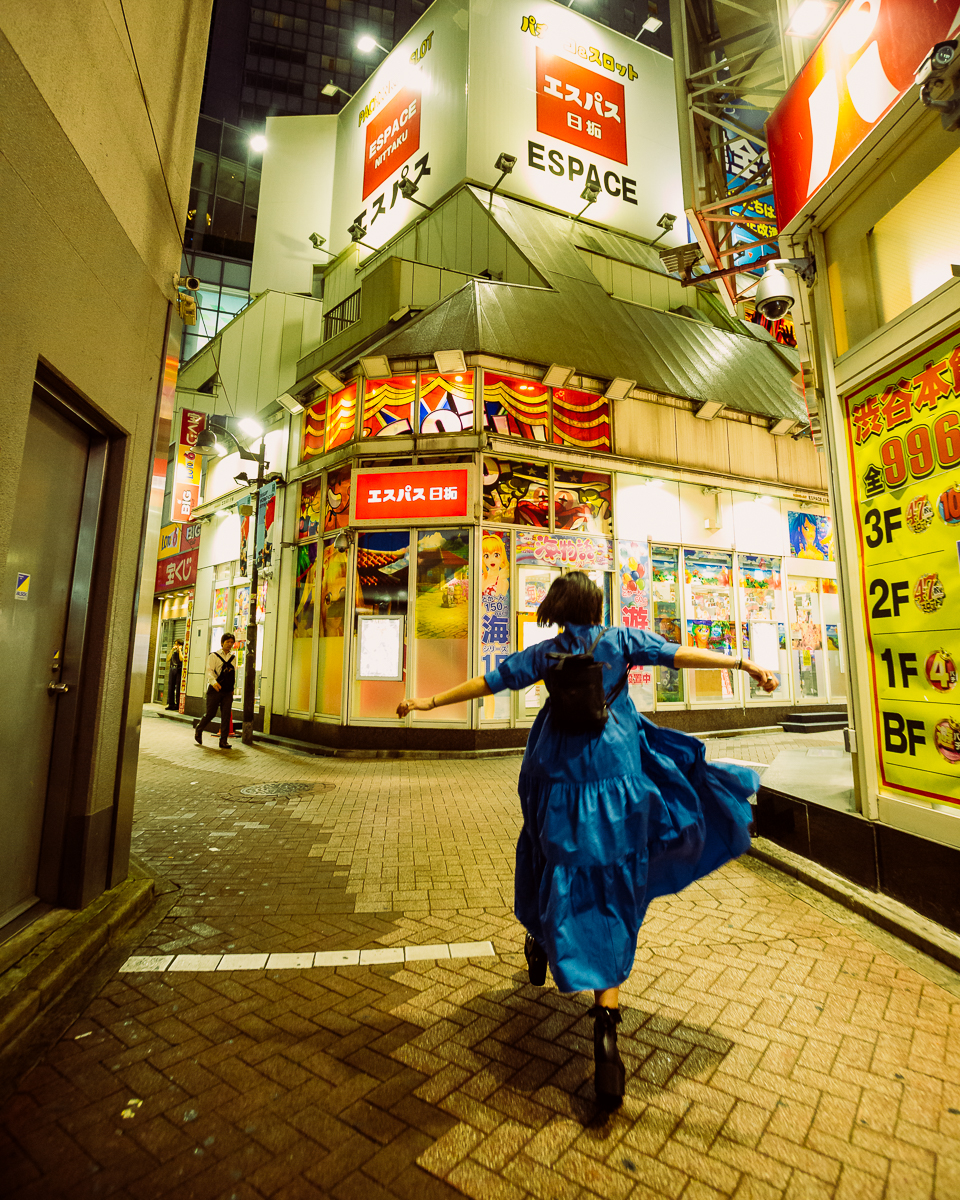 Congratulations on the latest single "Osaka" – which was inspired by a two-week trip to Japan, in which you guys not only played in massive music festivals but immersed yourselves in the local culture, food and landscape! What was it about Japan that gave you a different outlook on the world?
Honestly, the whole trip was a dream – we ate sushi until we couldn't breathe, explored the most beautiful temples, stumbled into the most amazing karaoke bars, drank too much sake, and danced around Tokyo. Every moment was incredible. 
What's something you admire about Japanese culture that isn't practiced in the West?
The unbelievable hospitality, not to say that we don't have nice people over here in the States, but this was ABOVE AND BEYOND. One night we got sushi in Kyoto and at the end of our meal, it started pouring rain. The owner of the restaurant was so concerned about us getting home in the storm that she drove us back to our Airbnb. People are so kind.
What was your most memorable dining experience during your trip?
OOOO this is honestly the hardest question ever. There are two that still stick in my mind – 
We stumbled into a restaurant in Yamanashi that was just a very old man cooking the most incredible ramen out of his house. No one was there and he spoke very little English but we ate the most amazing bowl of ramen we've ever had.

We were looking for some after-dinner cocktails one night in Osaka and found this hidden gem on the third floor of what looked like a bunch of small office suites. We walked into this Sinatra jazz bar and the owner gave us a very personalized experience for hours, serving us the most creative cocktails. 
Honestly, we never had a bad meal there.
The "Osaka" music video is an absolute masterpiece! What was the group's inspiration for the visuals/landscape behind it? Also, character inspiration?
We worked with this incredible animator Puks. She took inspiration for the visuals/landscape from all our pictures and videos from our Japan trip. The characters are versions of us, having our little adventures.
Your debut album High Dive is set for release on May 14th! What can we expect from the upcoming album? Will any of the music videos have the same style as "Osaka?"
You can expect an album that reflects every emotion we experienced this past year during the pandemic. Everything from pure happiness to deep anxiety. Every music video we do will mirror the vibe on the song, so not every song will necessarily be animated. 
Do you prefer cherry blossoms in Washington D.C. or Japan?
Damn this is a hard one. I have to admit that I have not seen the DC cherry blossoms which is so sad because we live so close. But regardless I prefer those cherry blossoms in DC because it symbolizes the colliding of worlds – cherry blossoms from one of our favorite places beautifully nestled in our home.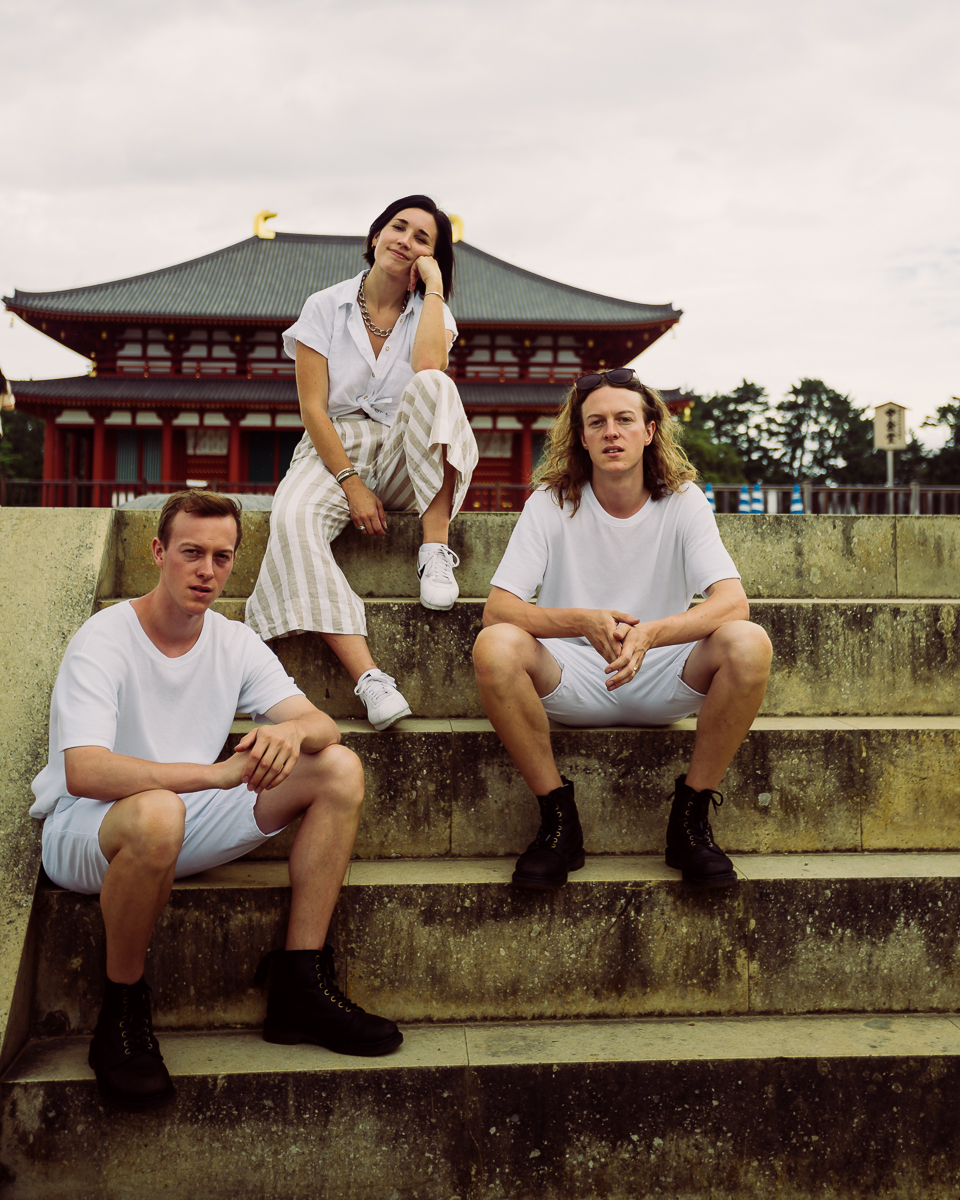 What's the next country you'd like to travel to?
At this point ANYWHERE. We miss traveling so much. Right before the pandemic, we were set to go on a tour in Europe, including Switzerland, Germany, and France. I would love to see those places :).
Have you considered creating NFTs (non-fungible tokens) for the debut album or "Osaka?"
Ok, so I am still incredibly confused by NFTs! But yes, working on that!!!
Anything else?
We're just so excited to share this album.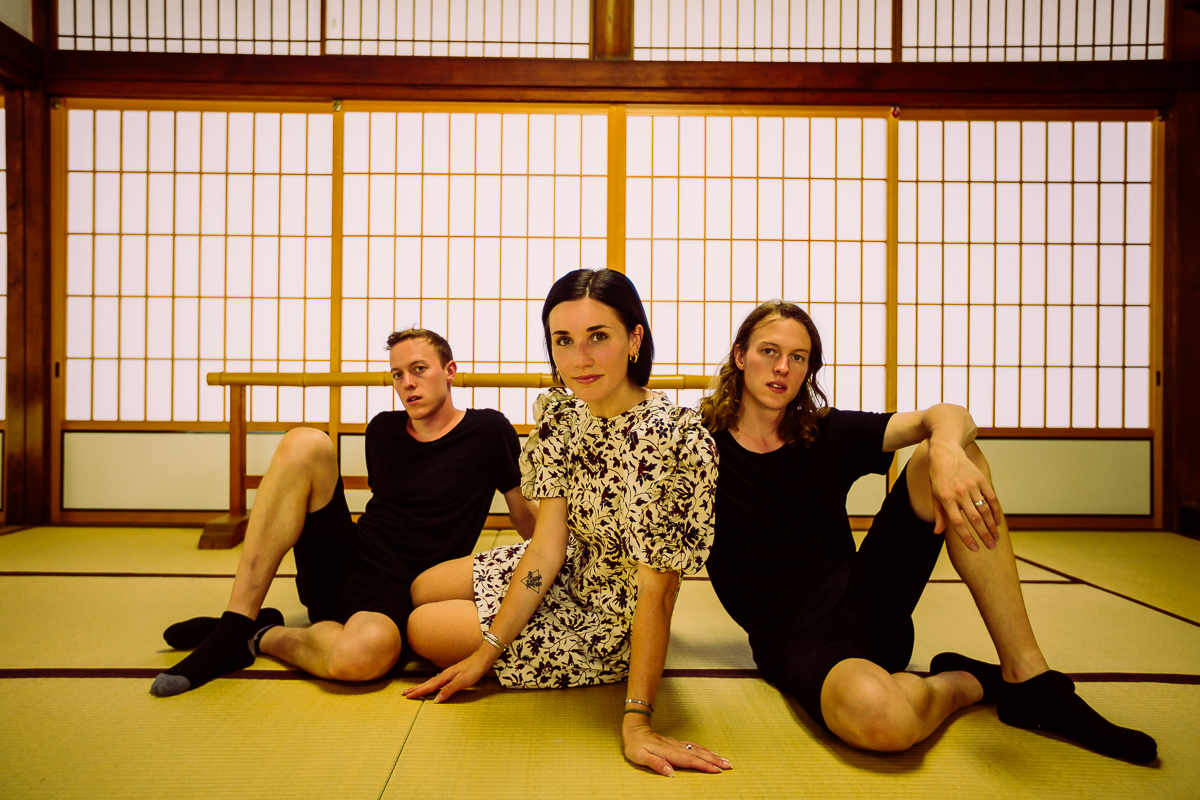 CONNECT WITH SHAED
Photos / Nicole Mago
Story / Ali Qutmiera