photos /  LOWFIELD   @ Seven Artist Management
styling /  Christina Cisneros      
hair + MakeUp /   Tomoko @ JK Artists      
story /Mikhael Agafonov
producer/ Koko Ntuen
Halfway through her first-ever non-USA gig, inside an intimate London venue Digwalls Camden, 24-year-old singer-songwriter Sasha Sloan strips it down for "Here", a song off her debut EP "Sad Girl":
Sometimes love just disappears / No one knows where it goes / But it ain't here

By the time the song's over, the club is filled with applause while Sasha's eyes are filled with tears. The relationship she's talking about in the song may be over, but her rise as the pop's go-to sad girl is only beginning. Although in her own words, she's "a pretty normal person with anxiety who likes to do music".
Sloan still recalls the times she was working at a Coffee Bean and Toby from The Office would come in every day. "That was a cool moment in my life. Also sad", Sloan reflects while sitting in a dressing room before her London show, "Working at Coffee Bean was rough. Why are people so mean?!"
She eventually found her feet in the music industry through writing for big-league showstoppers such as Pink, Camilla Cabello, and John Legend, but her own material is raw, brutally honest and surprisingly relatable. From singing about having to go to the parties only to feel "Normal" to wistfully stating that all of her friends are "only kids but they're married now" (a feature on Kygo's "This Town"), Boston native of Russian descent is here to provide a chilly yet necessary puff of cathartic gloom.
Apparently the key to writing a perfectly dramatic song is working when the storm has already passed. "I'm having a hard time writing when I'm sad when I'm actually feeling the emotion itself. I don't have the perspective on it yet, because I'm in the moment. You need to take a step back and take a good look at it."
It's not just her name that's Russian ("Someone did tell me that it sounds like a porn star name"). Her natural knack for self-deprecation and walling in melancholy may also have to do with her Russian roots, since the country is famous for its rather depressing and multi-layered literature offerings. "When I write for other artists, it's whatever they want to say. And for my own project I was never like "I only have to write sad songs". Yet every song that I was writing that felt like me was naturally sad. I guess sad girl is just an overarching theme."
Should we ever expect her to lighten up at some point? "Rebrand to a glad girl?," she offers with a smile, "Sure. We change a million times in a lifetime. I'm okay with that and I'm not trying to make everything super sad." She's also very into standup ("Tom Segura and Bill Burr are the best"), and wants to try it herself, but says she'd probably do it privately.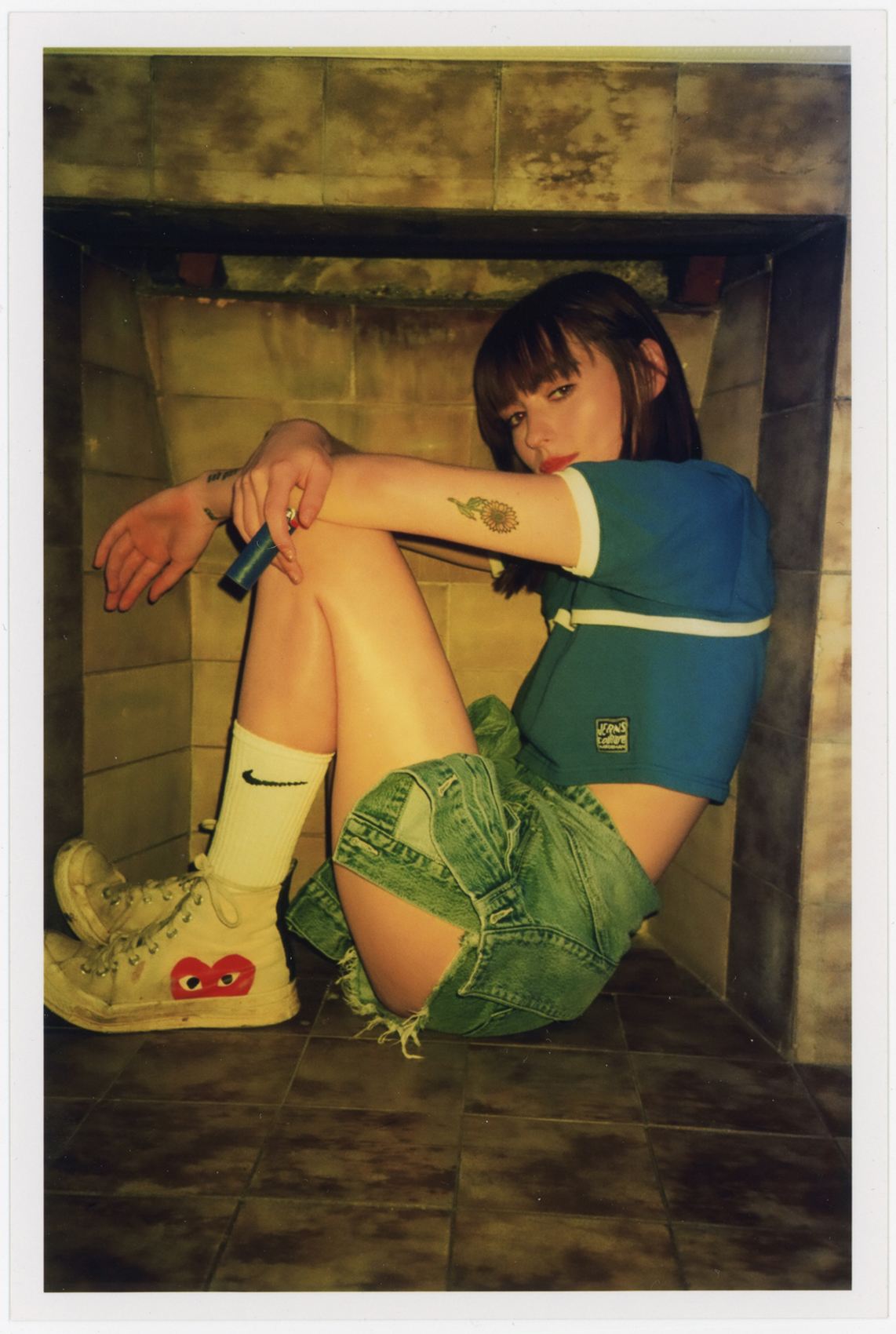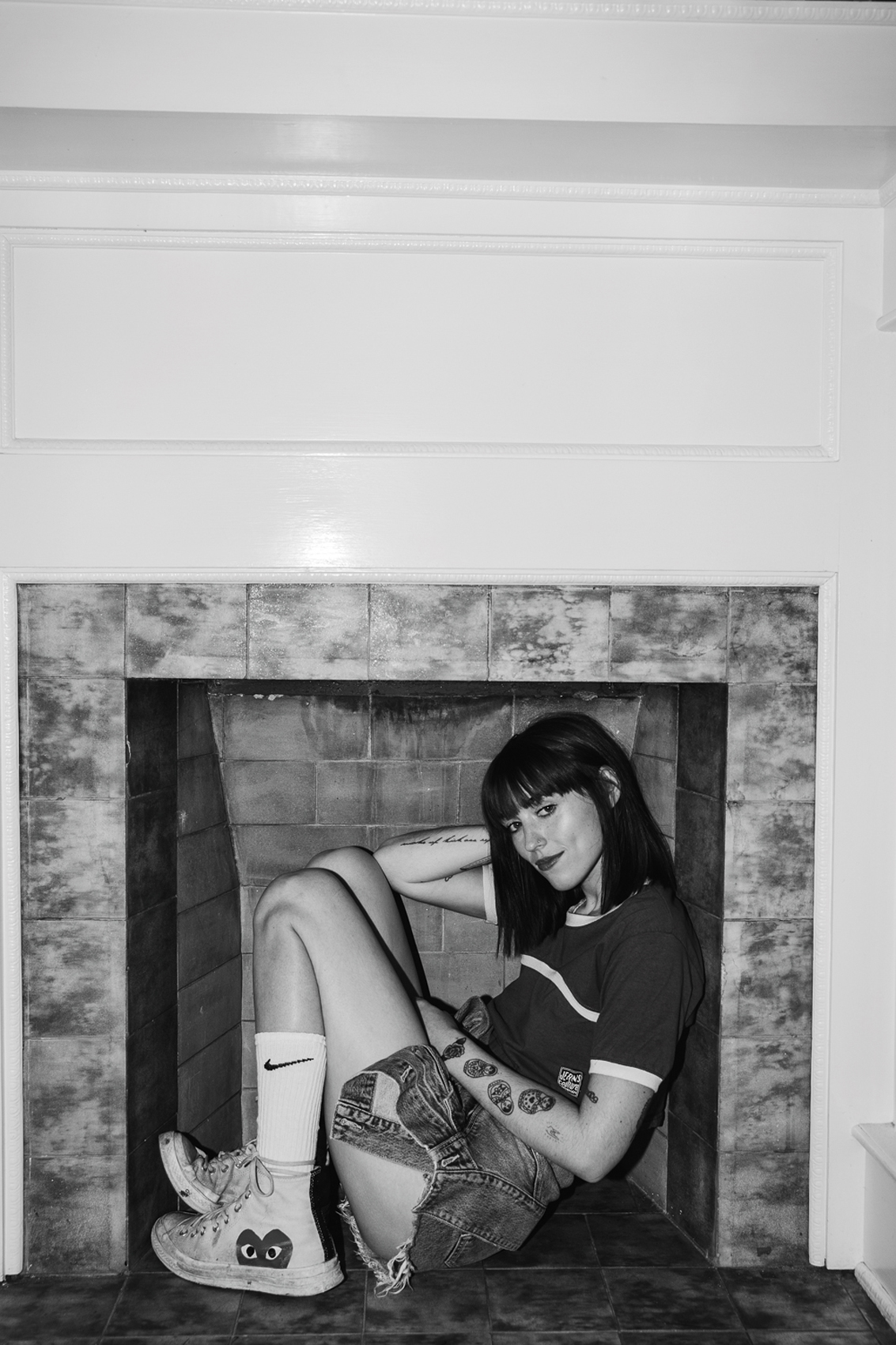 Two-piece top , Hardeman.
Shorts, Alexander Wang.
Socks , Nike,
Sneakers. Comme Des Garcons.
So while there are hardly full-blown laughs to be found in her songs, there's definitely a healthy dose of irony. Case in point: her second EP is called "Loser". "I always call myself a loser and a nerd. I read all of the Game of Thrones books and I love video games (The Last of Us is the best!). People tell me that I need to be more comfortable and I am, but I also just think that I'm a loser. And I'm comfortable being that". She physically owns the word, too: Sloan has the word "loser" tattooed on her body ("that's the only tattoo my mom is very sad about").
There's definitely room for love in her lyrics "I have a song called "Chasing Parties" which is about being in love and staying at home with that person and not get fucked up at a random house party anymore."
In case you didn't get that yet, let's try again: Sasha Sloan is really, really not a party girl. "The only parties that I enjoy are hosted at my house with a hookah on my coffee table and max 6 people. I like to talk, I like to hang out. I don't like to be at a loud party and not be able to hear anyone and run into people that you don't really wanna talk to. I either get so drunk while I'm there that I'm enjoying it then but I hate it the next day, 'cause I'm so hungover, or I'm way too sober to be there. It's a lose-lose situation."
So while her songs won't probably be a fitting soundtrack for your pre-gaming routine, Sasha Sloan's music can certainly inspire you to do big dramatic things. A singer recalls one time a girl approached her after a show: "She told me that once she heard "Faking It", she realized that her 8-year relationships had to end, and I was like "Oh, shit! My bad." But she said she's way happier now and wouldn't be able to do that without that song. Which was crazy."
Surprisingly, people still ask her to sing at their weddings. Sometimes she even says yes. "I played "Marry Me" by Train at my gym teacher's wedding while she walked down the aisle. I was 16 and probably terrible. We're gonna need to make sure that never sees the light of day."
She knows a few things about embarrassing online history, thanks to her very own politically-minded grandmother. "I was 12 and wrote a song called "I Miss You". Made a terrible recording of it on Garage Band. My grandma is a huge George Bush fan and I'm not. She somehow figures out how to use the internet, makes a montage of George Bush's images from Google and puts it together with my song on YouTube. With my name on it! So it looks like I made that montage. It's still out there. I honestly don't know how to take it down."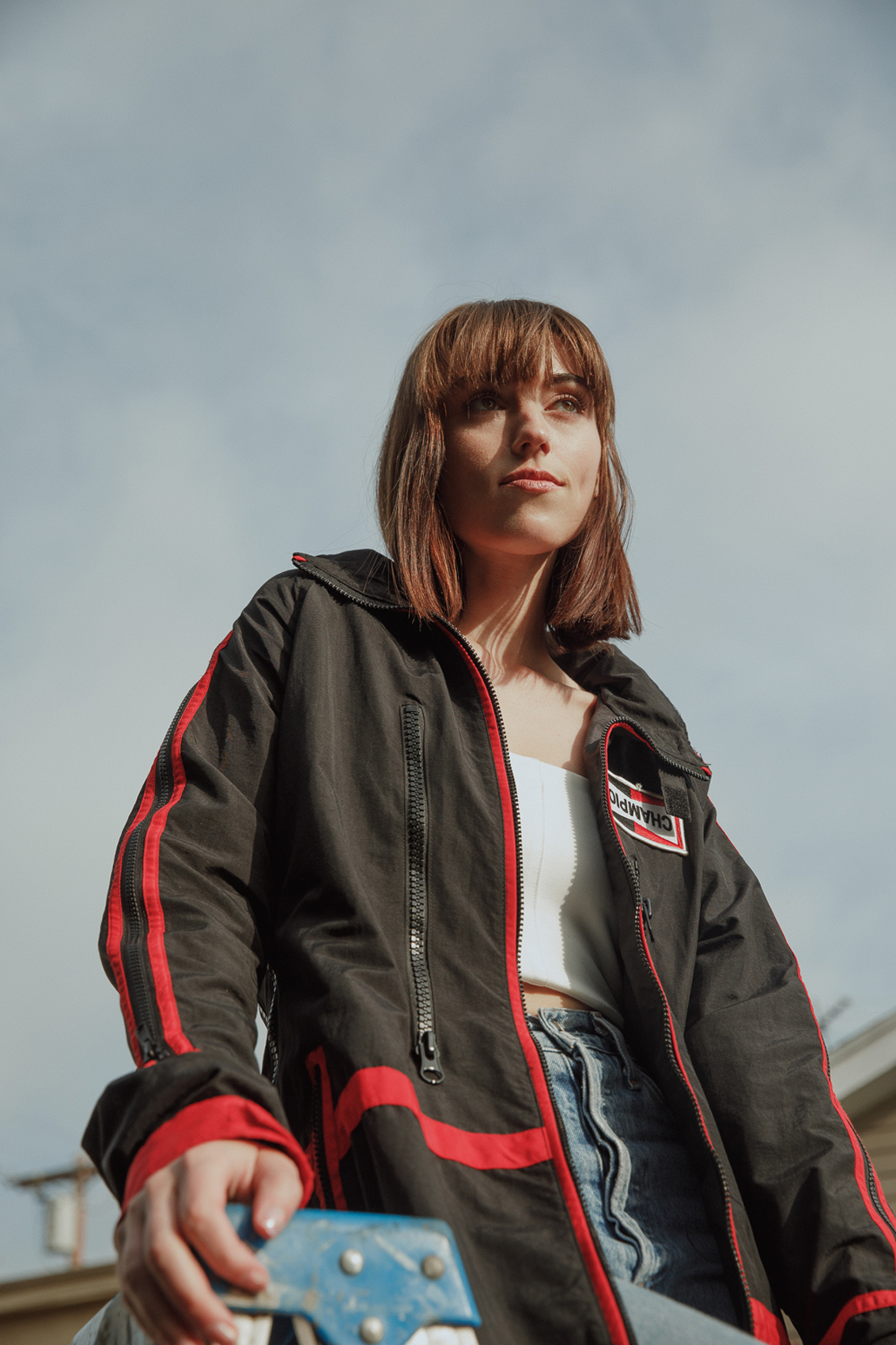 Jacket, Bohemian Society.
Tube Top, Luxe.
 top & Bottom, J. Crew.
Sneakers, Nike

top, Kerry Parker.
Denim ,GRLFRND.
Socks, Hue.
Shoes,Nike.
Sunglasses, Rad + Refined.
Necklaces, Sasha's Own.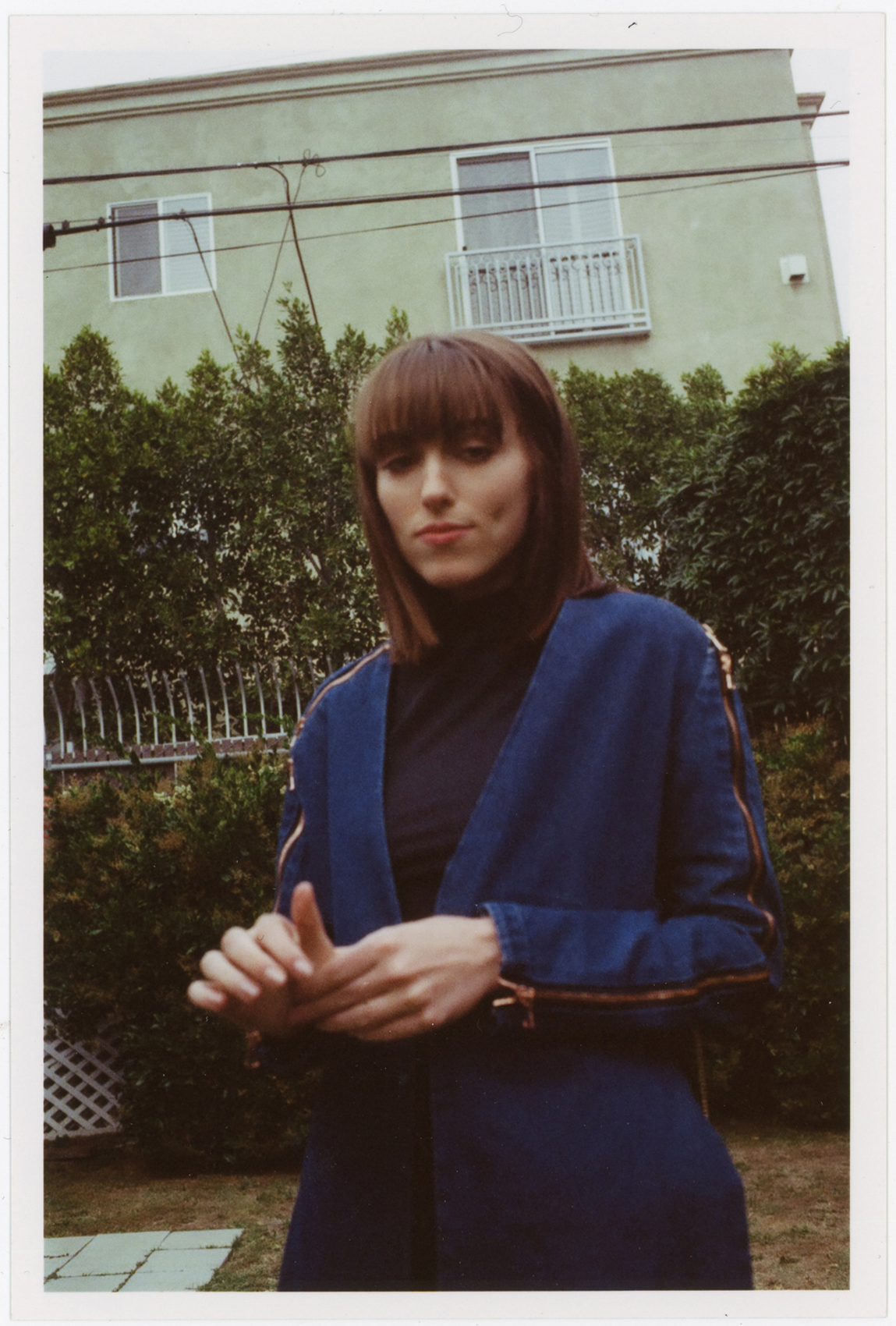 Denim Duster +Crop Top, No. J. S
kirt , Frame. B
oots , Michele Lopriore.
SASHA'S EP SELF PORTRAIT IS OUT TODAY ON ALL MUSIC PLATFORMS.
CONNECT WITH SASHA:
YOUTUBE // INSTAGRAM //SPOTIFY
MORE SASHA IN LADYGUNN NO.18