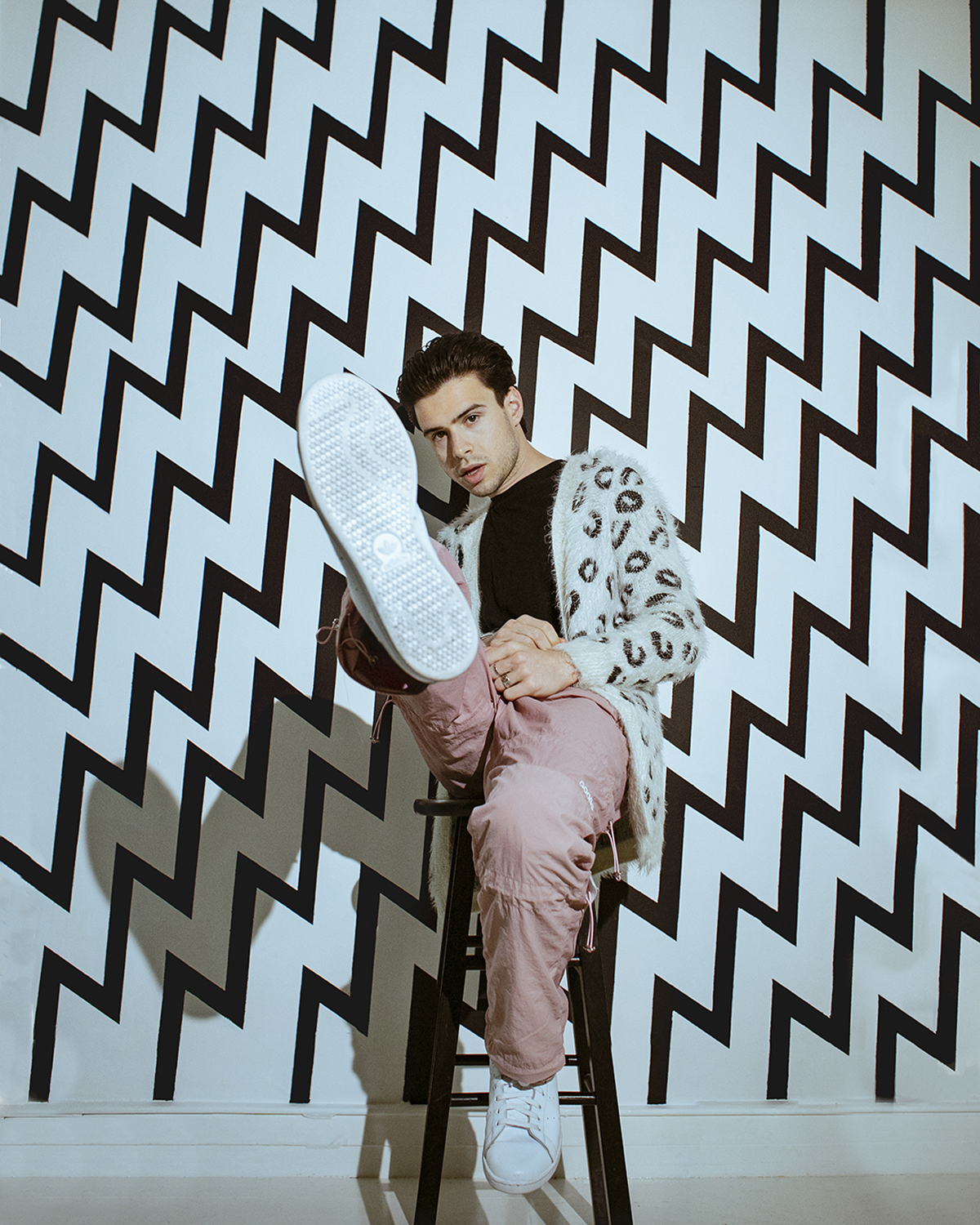 "Life moves so fast."
That's how Rence – né Jackson Lawrence Hirsh – responds when I ask how he's feeling on a Friday evening in April. He's had "some really good sessions" recently, working on everything from hyper-pop to acoustic records, making "music with good people, trying to make good songs."
We're two months off the release of "Endless," his latest single and the follow-up to prior releases like "Baby Blue" (19.8 million streams on Spotify), "Expensive (feat. Noah Cyrus)" (6.7 million streams on Spotify), and "Type 2" (2.6 million streams on Spotify). "Endless" is larger than life and powerfully anthemic, but the song is also a personal reflection. In other words, it has big "main character energy."
That's the kind of phrase you might hear on TikTok, a platform that proved instrumental in the promotion of "Endless." Letting people in on his creative process – sharing snippets of songs, clips where he shows all the stems that combine to make a beat – is new and uncomfortable, but Rence isn't the type to shy away from the challenge of "figuring out how I can really speak the language of the people that are already there and… meet them where they are so that they're interested in finding out who I am."
While on Zoom, Rence shows me a wall covered with brightly colored Post-it notes with song ideas. In an ongoing TikTok series, he brings those ideas to life one at a time. It's proved a source of free creativity and inspiration – especially as fans comment to suggest their own ideas. Sharing fully finished songs, on the other hand, is tricky – did a TikTok not perform well because nobody liked the song, or was it because the video was too long, the algorithm didn't push it to the right people, or he didn't use the right hashtags in the caption? But "Endless" was a grind "that ended up really paying off. So sometimes it works out."
So what is "Endless"? What does it mean to be "endless"? "I think it just is, is the answer – it's not good or bad," Rence reflects. "If you are looking for an upbeat, chill out, enjoy the sunshine energy, it's there. But if you want to dig a little deeper and go on Google and find the lyrics or whatever, you realize, like, 'Oh, this is actually really sad, like, yes.'" "Endless" was written to answer some of life's biggest questions on purpose and why we're all here – but "in reality, those questions don't have any answers. So it's the questions themselves that are endless." It's okay to be in pursuit – to not find answers but to enjoy the search.
Rence's musical journey has been a search in its own right. He's been a musician since he was a kid, playing violin for several years before moving on to different instruments like drums, guitar, bass, steel drums, clarinet. Early recordings saw him playing guitar, bass, and keys; discovering electronic production was revolutionary ("I was like, 'screw all these instruments. This is ridiculous. I'm just going to do this.'"). Now, it's all about bringing acoustic instruments back into the fold: "we'll do programmed drums in the computer as we're writing, and then I'll actually play drums on top of it, just because you can't recreate the feeling of a live drummer on the song." Two years ago, Rence was in meetings with labels, publishers, and DSPs – some of whom told him to wait a year and a half to release "Endless," something he was initially resistant to. But as life goes, he ended up waiting a year and a half to put it out anyway, because "it had to be the right timing."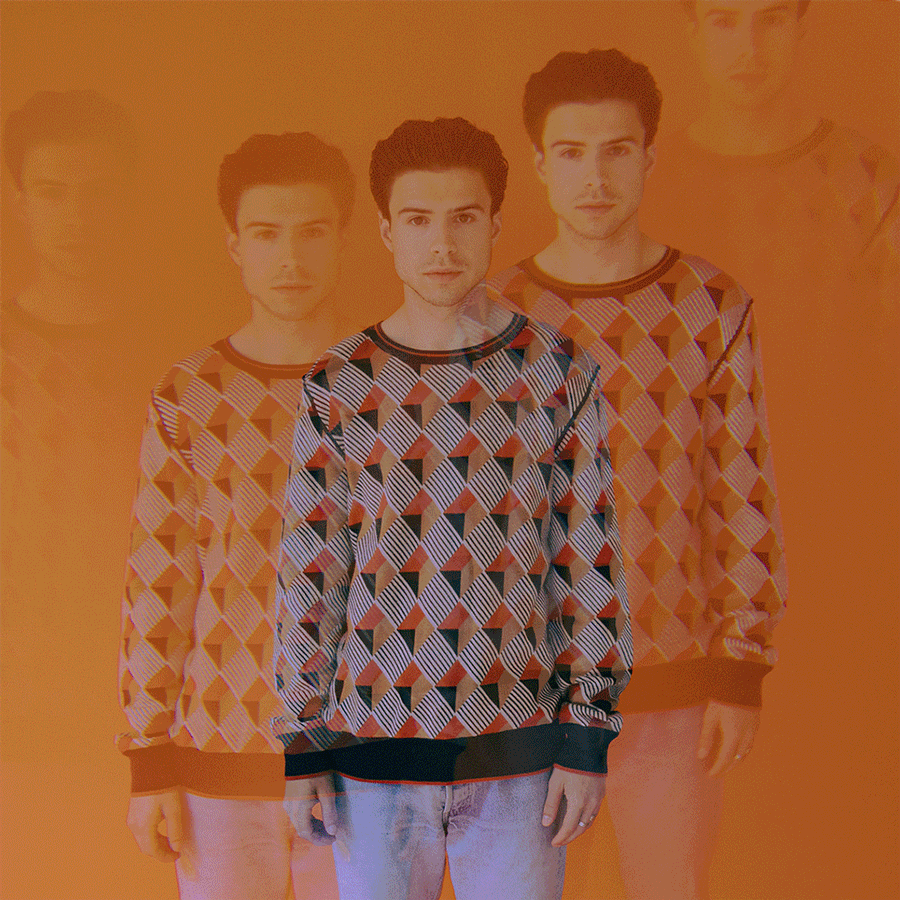 On February 11, a music video for "Endless" was released. While action movie scenes explode behind him, Rence runs through a movie set in a ruffled, powder blue tux. It's all about juxtaposition: "All this crazy stuff is happening around me, and I'm a part of the action, but I'm not – like it could be going on whether I was there or not, you know? So that was kind of the energy for it." In reference to the finale of The Sopranos, the video ends with a hard stop in the middle of the last chorus before you can finish it – "The song never finishes… and then it's endless."
Touring proved instrumental in trying out new songs before releasing them, using the crowd feedback like a focus group: "You go to all these different cities, see what the reaction is like – without an ego, without expecting people to like it or dislike it, and so that was a beautiful thing." And when he can't be there in person, Rence still wants you– his listeners, his fans – to feel "understood, seen, validated, and heard." Sometimes, that happens by delving into serious, personal moments in his own life ("I always make sure people know that my DMs are open if they need me," he shares), but sometimes that happens by making happy music to get you through a bad day.
We circle back to juxtaposition, and I mention a particular TikTok which Rence immediately recalls: Billy, a father, was teaching his daughter to drive, adding a new level to a song that had been promoted as made to blast during car rides. His audience can range from an older demographic or parents to young children ("There's no reason why everybody shouldn't be included," he tells me), but being able to tap into specific niches makes it feel special for each listener.
A recent car accident was a reminder of just how quickly things can go crazy. "So I'm just here to remind everyone to tell someone that you love them and be there for people," he reflects, "especially if you think they don't need you." When it comes to what's next for his career, he's in a planning stage: teasing songs online (he's thrown the titles "two step," "501 Jeans", and "Pasadena" on Twitter) and seeing what reacts, but also paying attention to his gut feeling. If you're here to listen, Rence will be hear to make sure you feel heard.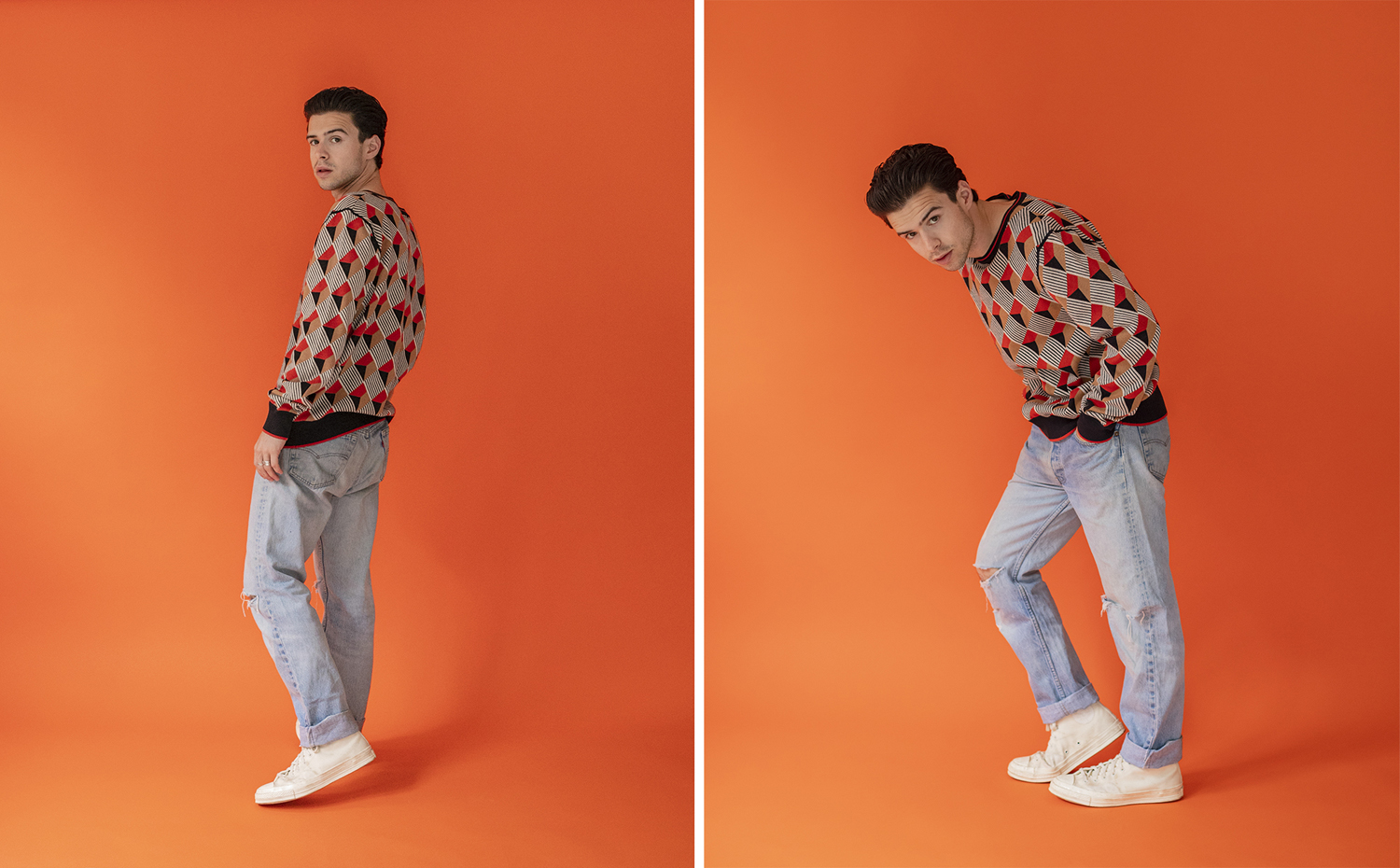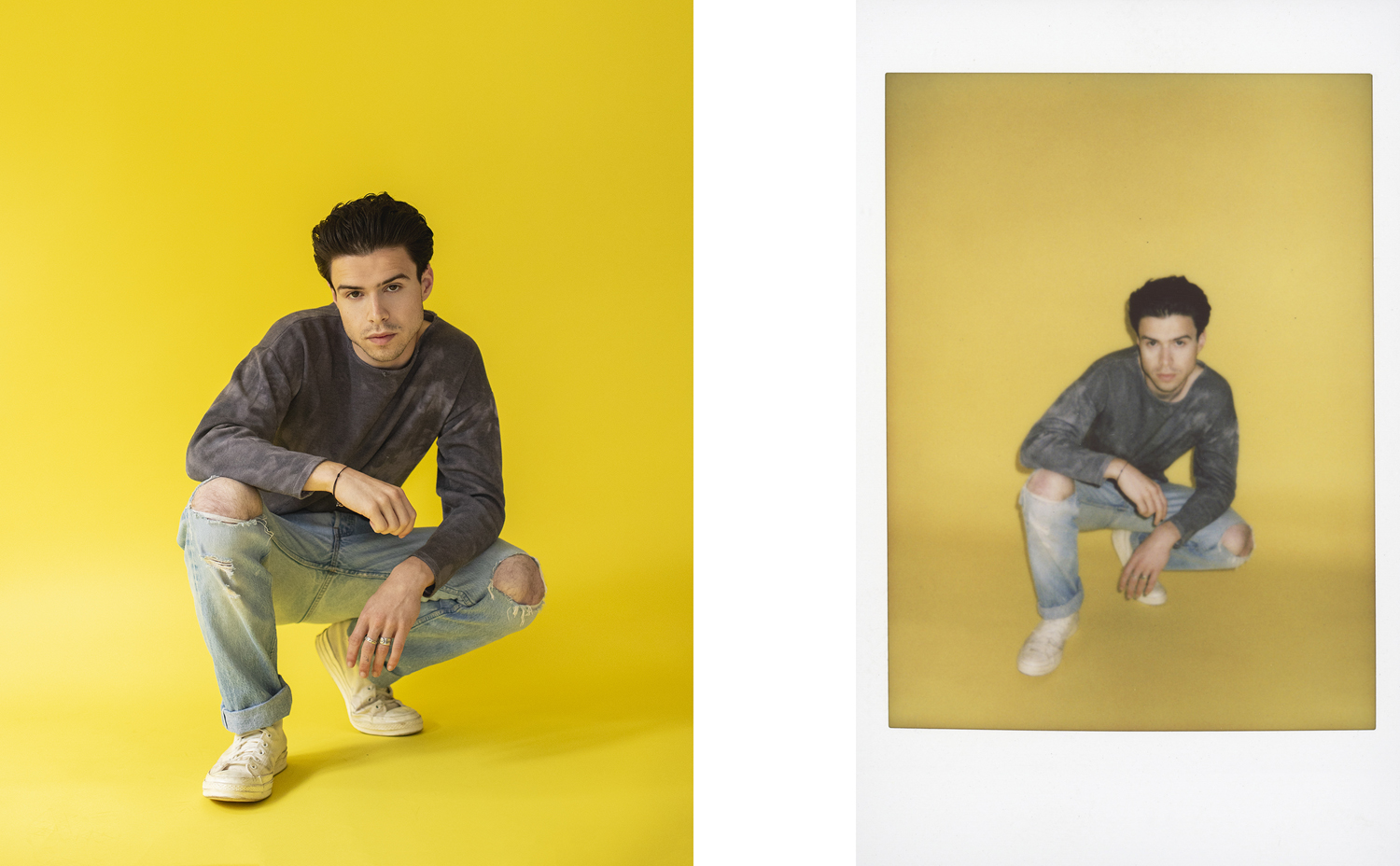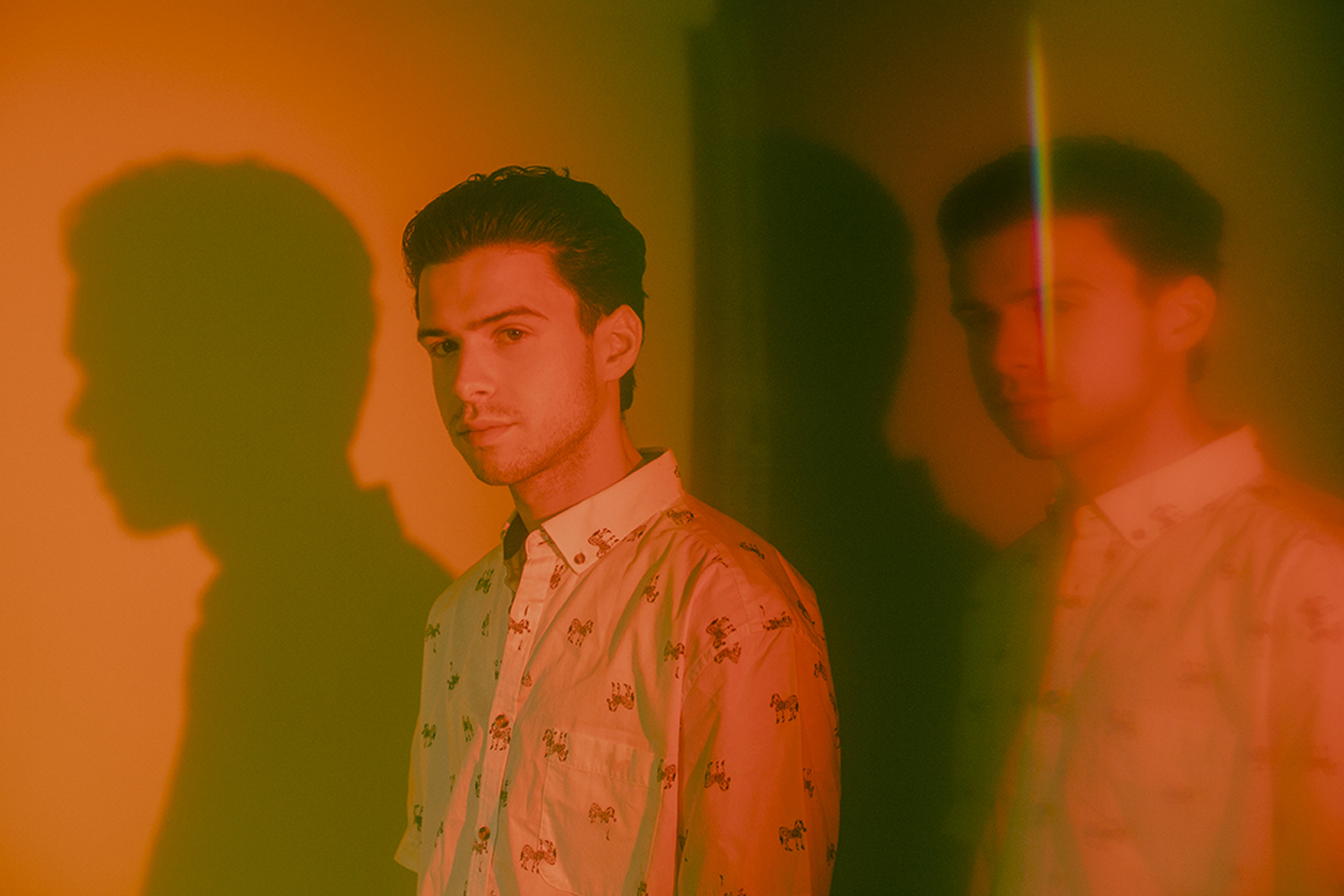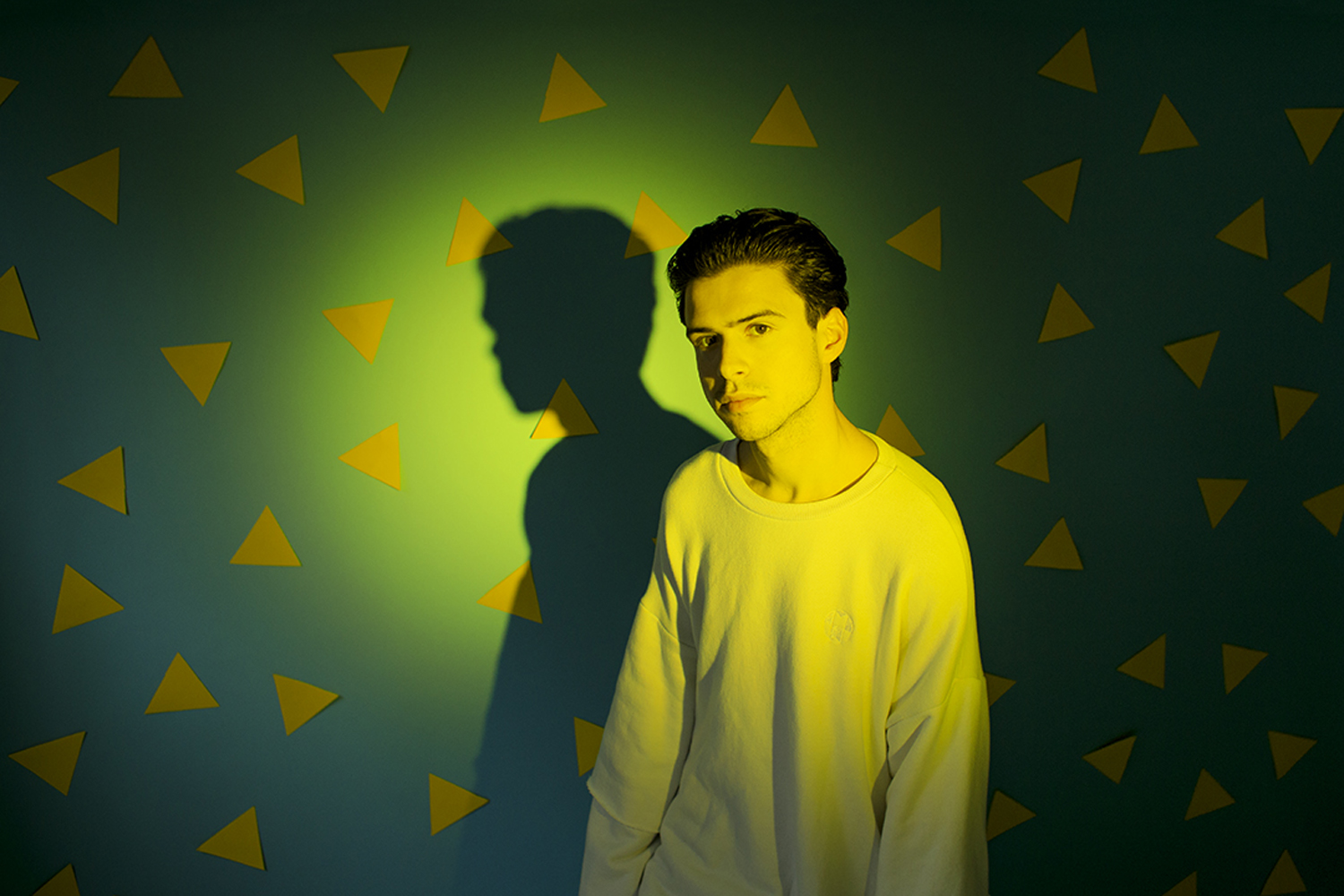 words: Molly Hudelson
photo: Mallory Turner
styling: Marissa Motley
grooming: Kenzie Ellingwood