STAGECOACH FESTIVAL 2024 LINEUP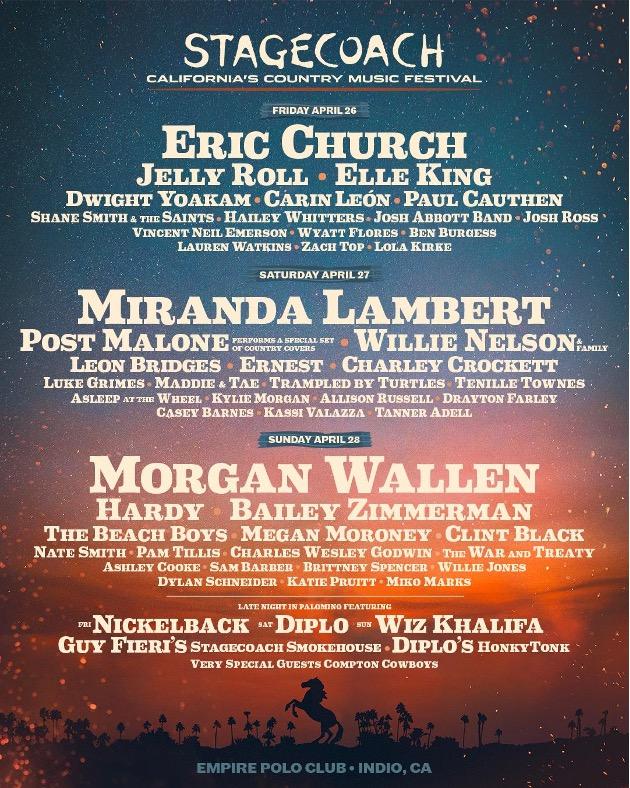 LADYGUNN was onsite @ Stagecoach 2023, and we cannot be more excited for this years lineup. In the heart of the California desert, beneath the scorching sun and amidst the vast expanse of arid landscapes, there exists a musical oasis like no other. Stagecoach, the country music festival that has taken the world by storm, stands as a testament to the indomitable spirit of country music and the magic it weaves. With its unparalleled lineup, electrifying atmosphere, and a sense of camaraderie that transcends genres, Stagecoach is not just a festival; it's an experience like no other. In this article, we'll delve into why Stagecoach is a fantastic, brilliant festival that leaves an indelible mark on the hearts of all who attend.
Today Stagecoach Festival announced the stacked lineup for 2024. Every year, the festival boasts a stellar cast of country music's finest, from the legends who paved the way to the rising stars who are shaping its future. With headliners that read like a who's who of country royalty and surprise guest appearances that keep attendees on their toes, Stagecoach consistently delivers unforgettable performances that span the entire spectrum of country music.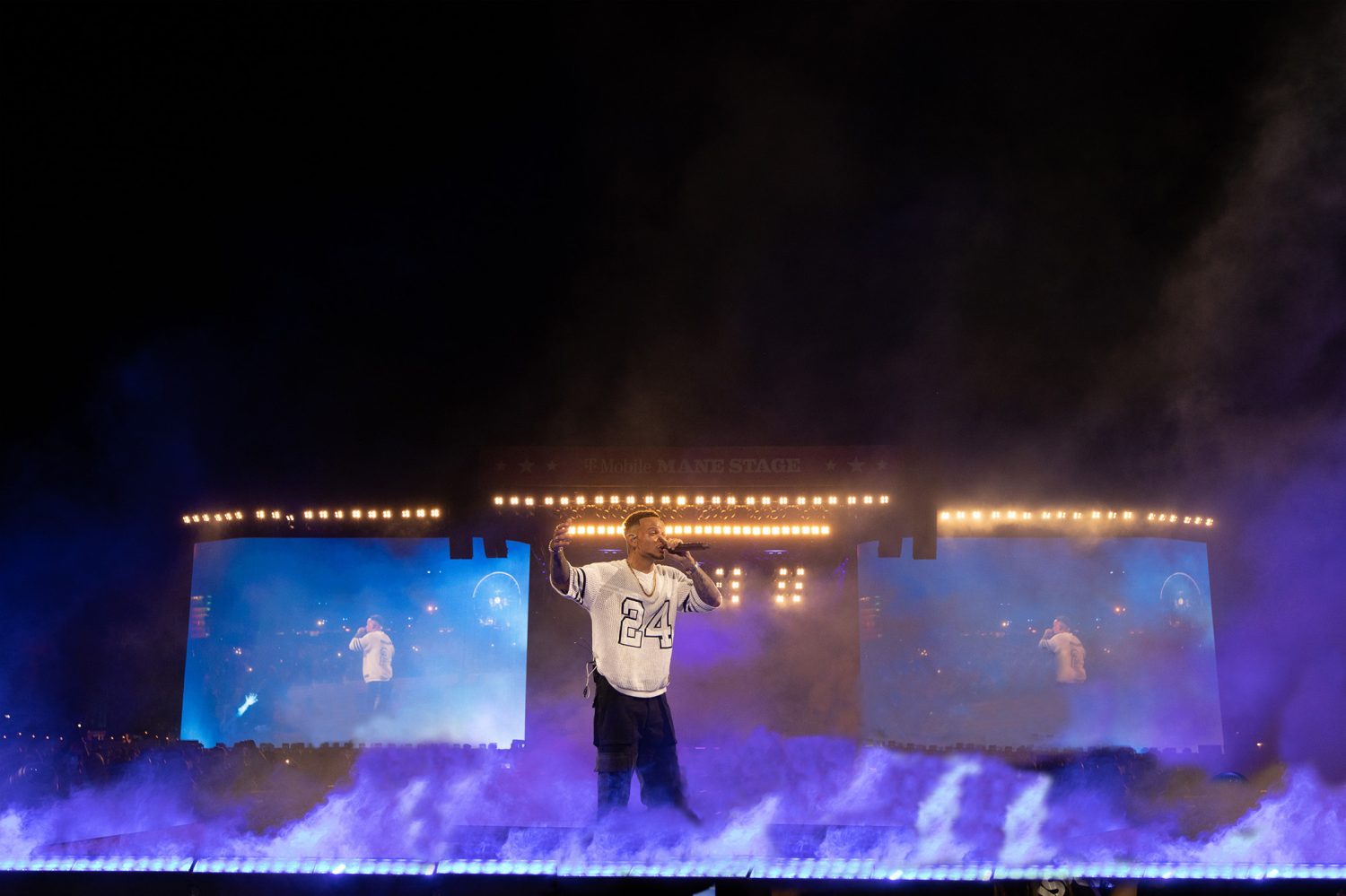 Full Lineup:
Allison Russell
Ashley Cooke
Asleep at the Wheel
Bailey Zimmerman
Ben Burgess
Brittney Spencer
Carin León
Casey Barnes
Charles Wesley Godwin
Charley Crockett
Clint Black
Diplo
Drayton Farley
Dwight Yoakam
Dylan Schneider
Elle King
Eric Church
ERNEST
Hailey Whitters
HARDY
Jelly Roll
Josh Abbott Band
Josh Ross
Kassi Valazza
Katie Pruitt
Kylie Morgan
Lauren Watkins
Leon Bridges
Lola Kirke
Luke Grimes
Maddie & Tae
Megan Moroney
Miko Marks
Miranda Lambert
Morgan Wallen
Nate Smith
Nickelback
Pam Tillis
Paul Cauthen
Post Malone (performing a special set of country covers)
Sam Barber
Shane Smith & The Saints
Tanner Adell
Tenille Townes
The Beach Boys
The War and Treaty
Trampled by Turtles
Vincent Neil Emerson
Willie Jones
Willie Nelson & Family
Wiz Khalifa
Wyatt Flores
Zach Top
We can only hope that in 2024 we will be able to experience and share all the magic that Stagecoach 2024 has to offer. Passes go on sale starting this Friday, September 15 at 11 am PT at stagecoachfestival.com.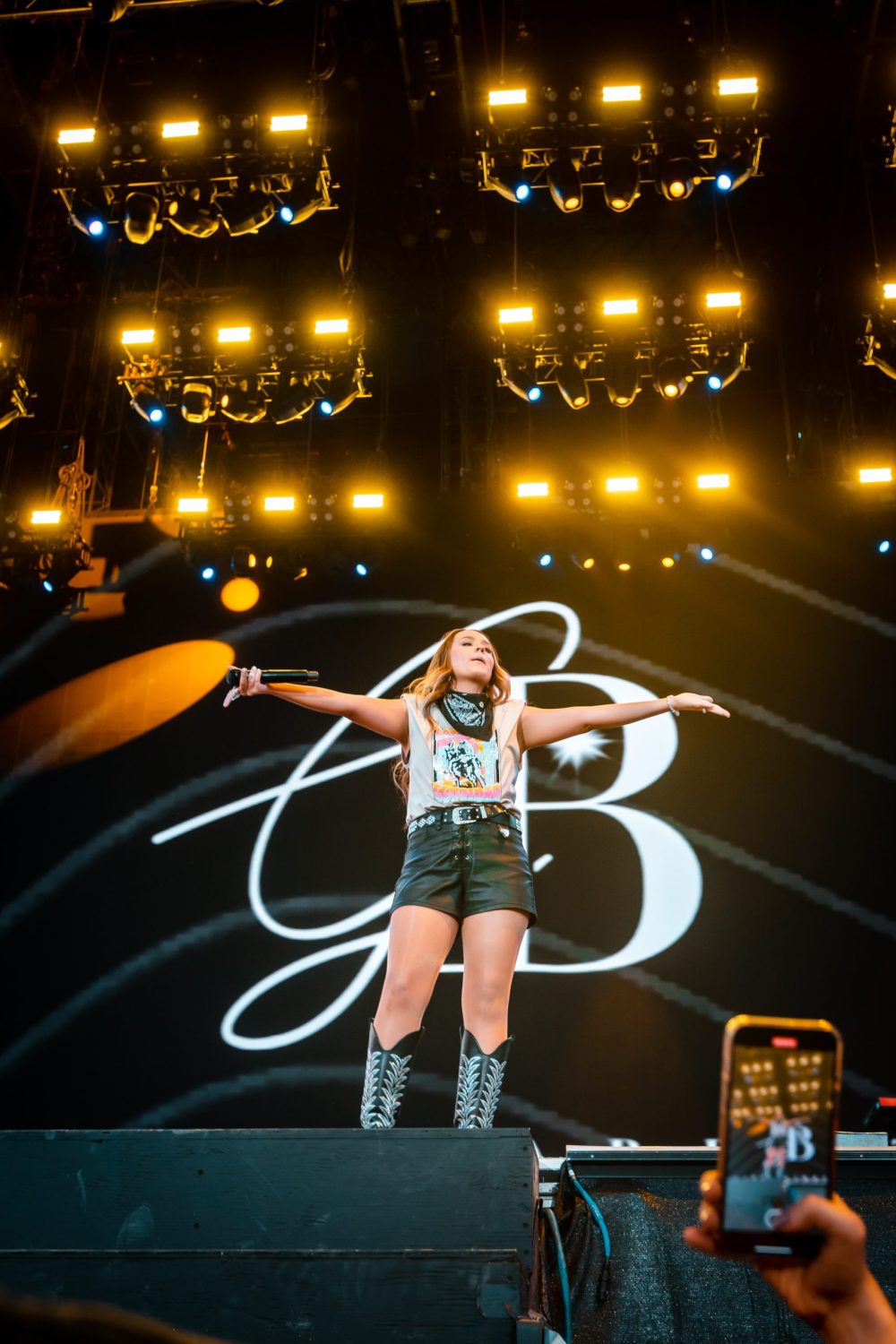 Words + Photos // Will Bollini