Brothers Dylan and Noah Chenfeld, joined by Cobey Arner and Zack Kantor formed Rebounder- A New York-based indie rock outfit whose debut track just surpassed 6.5 million plays on Spotify at the time of this review-  Not bad for something that was apparently recorded in a single  East Village bedroom. Their sound, far as we can tell, isn't just enchanting and crispy-clear, it also comes through the same effortless charm every time, which is a tell-tale sign of a very refined creative process by people who are consummate pros on the very same page.
Though strongly identified with the Indie Rock label, I found Rebounder's "Boy Friday" to be comfortably funky, with an interesting and very clean electronic rock flavor that's very reminiscent of Ratatat. In spite of the very laid-back sound, I found that there's a lot of proficiency and cleanliness to their sound, if you pay attention to all the neat little details and let your ears take in all the bits and textures, you can feel like there's a lot of discipline and technicality behind it all.
It's pretty much impossible to resist the lure of "Boy Friday". I simply let go and get lost in its pretty-lush melodies that are absolutely and masterfully engineered to give you that wistful longing for "The good old days" when we were young(er); when we had it good and didn't even realize it, or at least that's what I really get out of this amazing song that meditates upon the passage of time and forces that shape who we are along the way.  
"On this one, we were really interested in the idea of feeling excited and optimistic about the future, while simultaneously noticing, recognizing the passage of time more and the natural pressure it puts on you to try harder to get where you wanna go,".
While the band is based out of NYC, they took a trip to L.A. to shoot the throwback Lofi music video for the single, which already had quite a bit of the sonic vernacular of California in it I found, making me believe that they had the whole thing planned out way ahead of time. For the Music video, they recruited the help of Chris Black from the "How Long Gone" Podcast to act as " their"great LA spiritual tour guide" while they put Sundance 2022 Winner Ben Klein in the director's chair.
Currently grinding on a full North American tour with Last Dinosaurs, Rebounder seems to be carrying a very strong momentum along, staying busy and participating in just about anything that can further their cause. From Collaborating with The Neighbourhood's Jesse Rutheford to Lending their modeling chops (yeah, that's right)  to a brand collaboration with menswear company Corridor, even lending their song "slow Angel" for the digital Campaign ad. 
Somewhat Recently, they also took the stage in support of Again on their west coast tour, after having supported acts such as MUNA, Twin Shadow, How Long Gone / Chris Black, Dayglow, & The Neighborhood.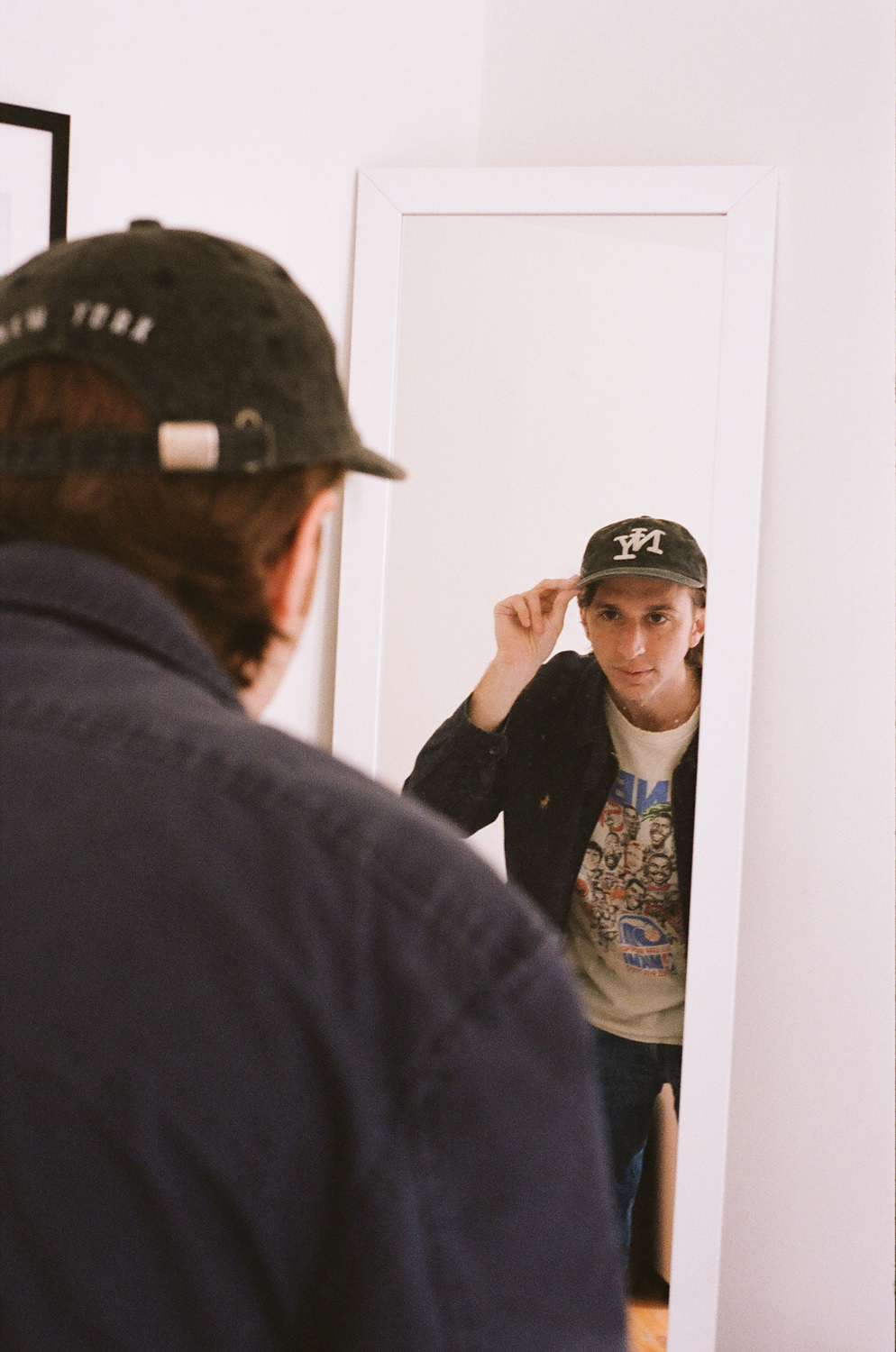 Story: Samuel Aponte
Photos:  Cobey Arner 
CONNECT WITH REBOUNDER